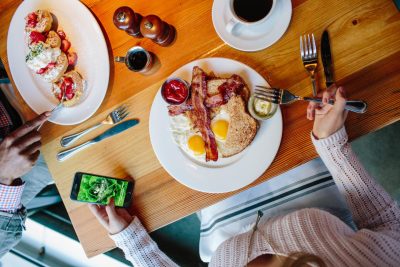 5 Ways to Use the LettuceEats App
Your one-stop shop for reservations, carryout orders and more!
We like to think of the LettuceEats app as your own personal restaurant concierge complete with access to 130+ of our restaurants, plus your Frequent Diner Club rewards, all in the palm of your hand.
Not a Frequent Diner member? Click here to join for free and learn more about the Frequent Diner Club.
If you're already a Frequent Diner but don't have the app, download the LettuceEats app today! Download the App on the App Store or download the App on Google Play.
Here are 5 things you can do on the LettuceEats app:
1. Make a Reservation: Put that "where should we go to dinner?" question to rest. The LettuceEats app makes it easy to filter by availability, your party size, date, time and location.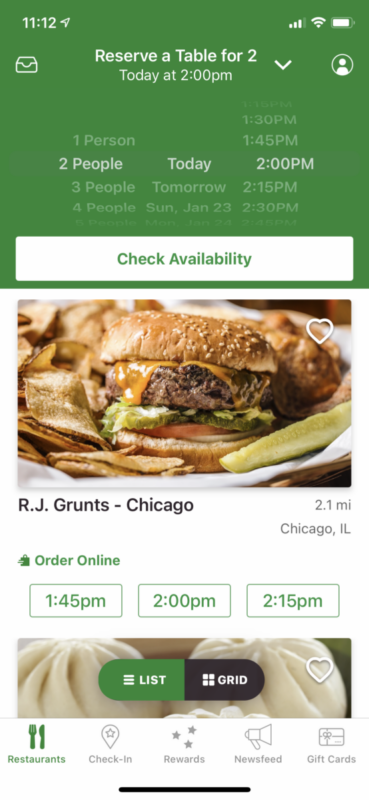 3. Check-in to Earn Points and Redeem Rewards: Tap check-in, select the restaurant that you're eating at and receive a four-digit code to write on your receipt for your server.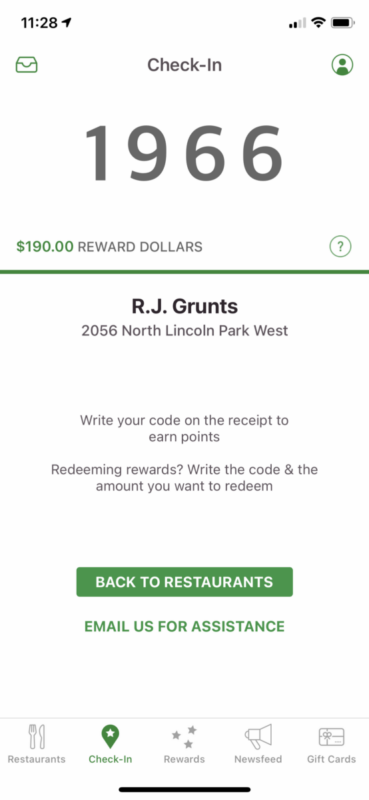 3. Add Gift Cards to the App: Big news! Now you can add classic and eGift cards straight to the LettuceEats app. Here's how: First, you hit the "Add" button at the bottom. Next, type the 16-digit number found on the classic gift card or eGift card, and then hit "Add Card." Once you click on the gift card, you can see the transaction history associated with that card. You can also scroll through the cards to see all of your balances and transaction histories.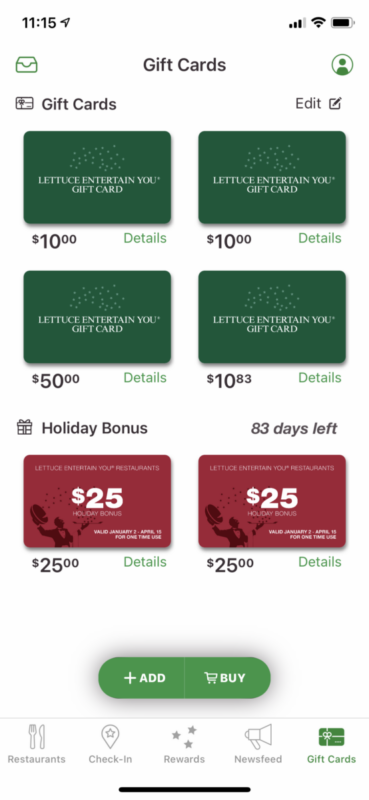 4. View Transaction History and Reward Balance: Let's get to the good stuff: Your rewards. As a Frequent Diner member, you receive $10 in Dining Rewards for every 150 points you earn at Lettuce restaurants. If you're not sure how many reward dollars you have in the bank, keep track by tapping the "Rewards" tab in the app and view your balance in real-time.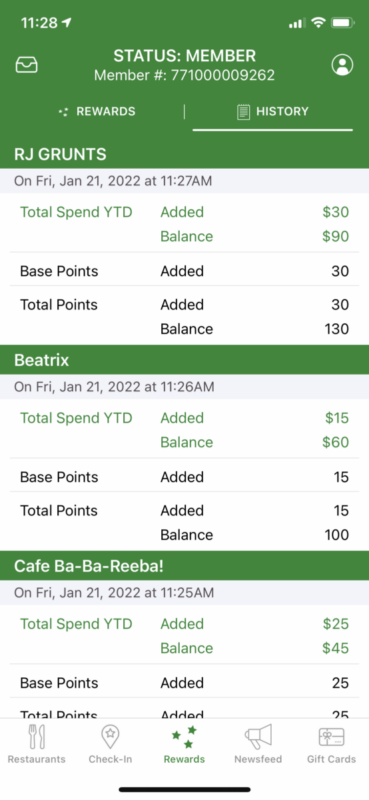 5. Read the LettuceEats Newsfeed: Want to keep up to date on all things Lettuce? Stay in the know by checking out our blog in the LettuceEats App "Newsfeed" tab! Find out about the latest restaurant openings and events. You can view the list of restaurants mentioned in the blog and select one to make a reservation.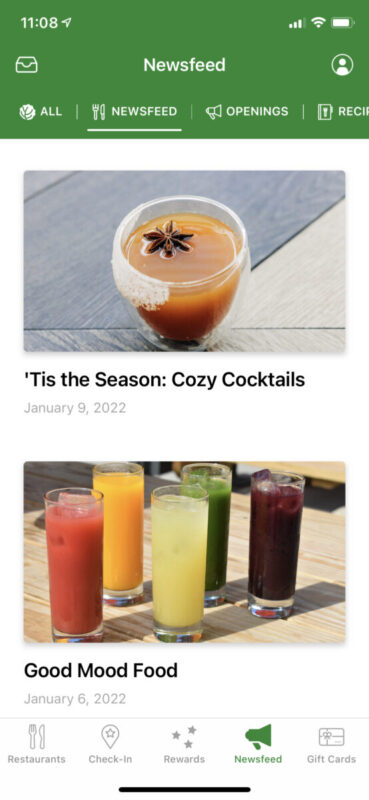 Pro tip: Turn on your push notifications! You'll be the first to receive exclusive opening announcements and offers!