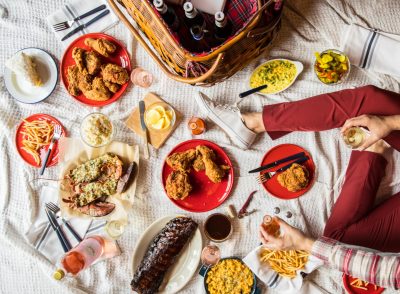 Feast Al Fresco: Eat & Drink Outdoors With These Lettuce Restaurants
Throw a patio party at home
Eating and drinking outside with friends and family is one of life's little luxuries and as the weather warms up, we wanted to bring the restaurant experience to your gathering. From chef-curated grilling kits and DIY lobster rolls, to pintxo picnics and more, check out these to-go options perfect for your next picnic or outdoor dining at home.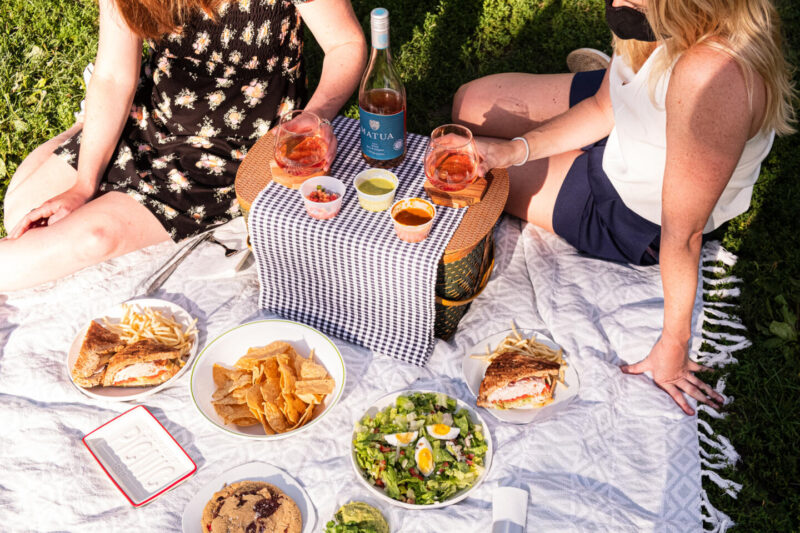 Backyard Barbecue
The smell of barbecue in the fresh springtime air… It doesn't get much better than that!  From grilling kits to ready-to-eat family meal feasts, take your backyard barbecue up a notch.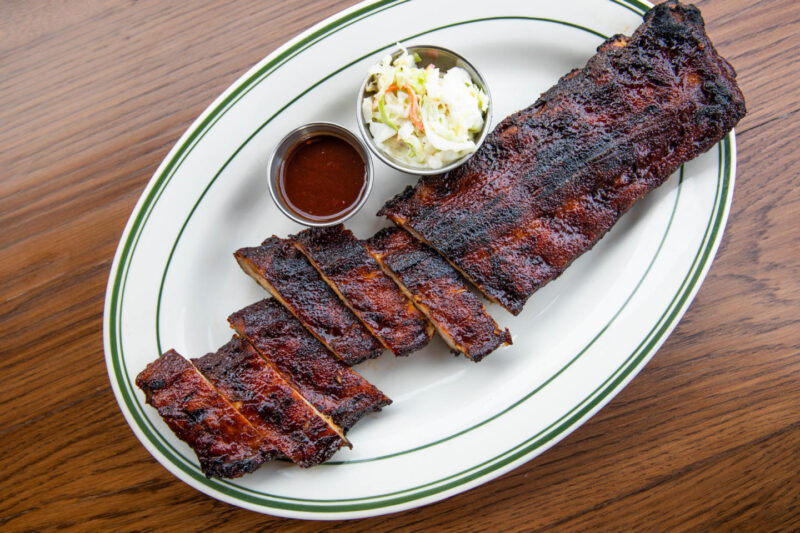 Have the ultimate BBQ at home with L. Woods' BBQ Pack for Two that includes Caesar Salad, BBQ Baby Back Ribs, BBQ Chicken, Mashed Potatoes, Macaroni & Cheese, Coleslaw, and Key Lime Pie for $79.95, plus tax. The BBQ Pack is available daily for carryout and delivery only. Call 847-677-3350 or order the L. Woods BBQ Pack for 2 online.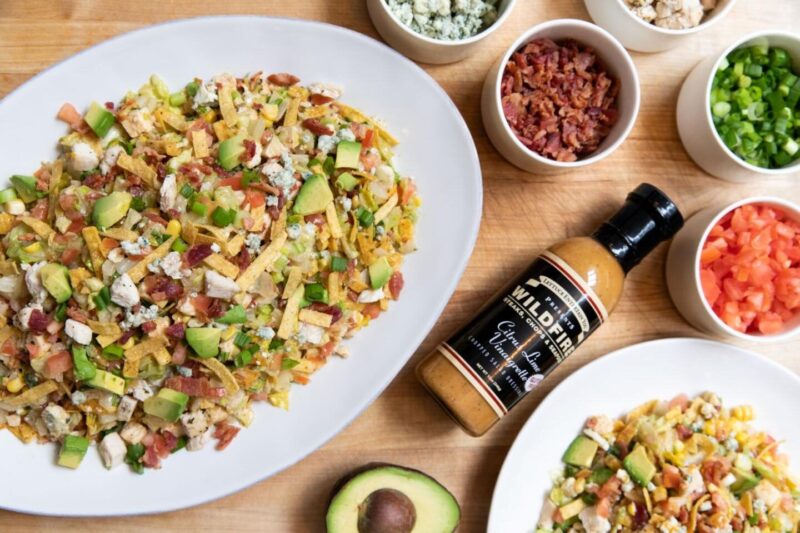 Pick-up one of Wildfire – Tysons' family meals such as the Chicken Dinner, Baby Back Ribs Dinner, Salmon Dinner and Steak Dinner. Click here to check out the menu and order Wildfire's family meals online.
Looking for grilling tips and tricks from our chefs? Click here. 
Perfect picnic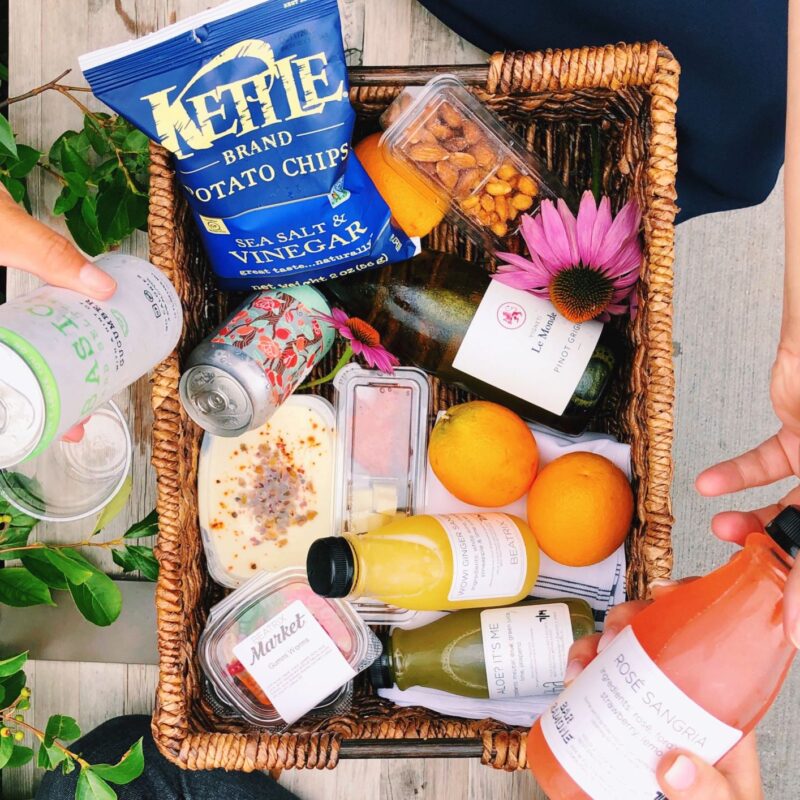 Zip through Beatrix Market for ready-made salads, sandwiches, spreads, cocktails to-go, wine and sweets. Order from Beatrix Market – Streeterville | Order from Beatrix Market – Fulton Market | Order from Beatrix Market – Loop | Order from Beatrix Market – DePaul Loop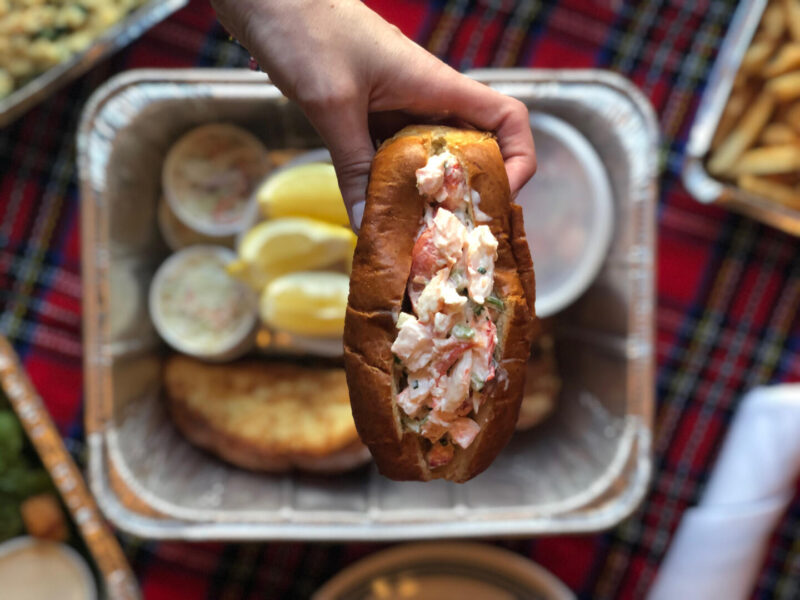 Quality Crab & Oyster Bah's Seafood Roll Kit includes four Seafood Rolls, Garden Salad, Boardwalk Fries, and Peppermint Ice Cream for $79, plus tax (gratuity not included). You can order the kit to "build-it-yourself" or have the rolls assembled and ready to eat. Call 773-248-3000 or order the Bah Seafood Roll Kit online.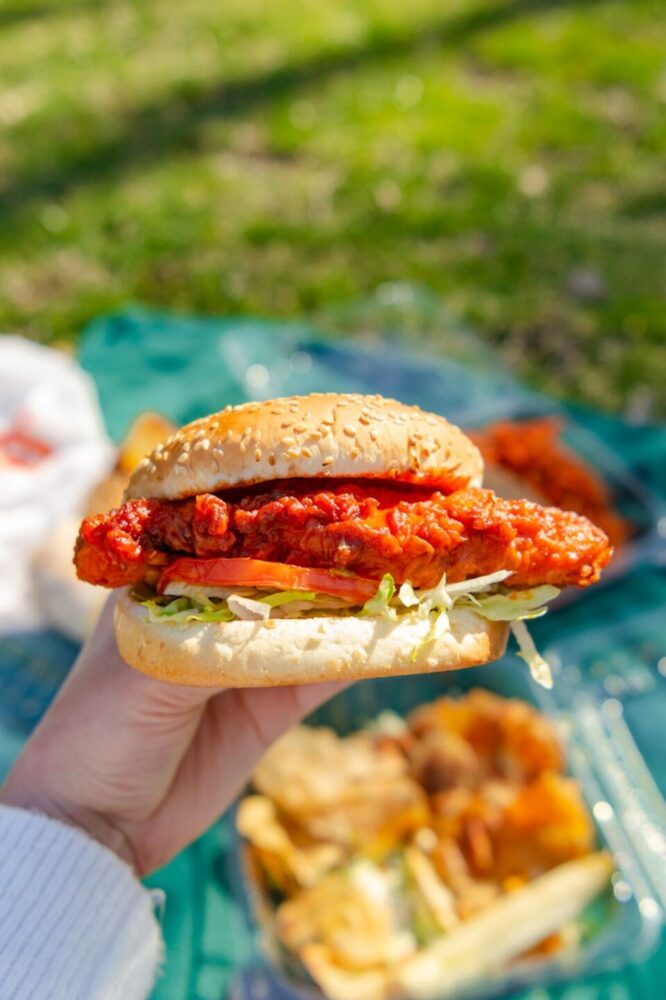 Pack up the kids and head to RJ Grunts, located across from the Lincoln Park Zoo. Make lunchtime a breeze by grabbing some of their signature burgers, wraps, fried chicken sandwiches and more. Do yourself a favor and don't forget to add on a hand-dipped milkshake! Order carryout from RJ Grunts online.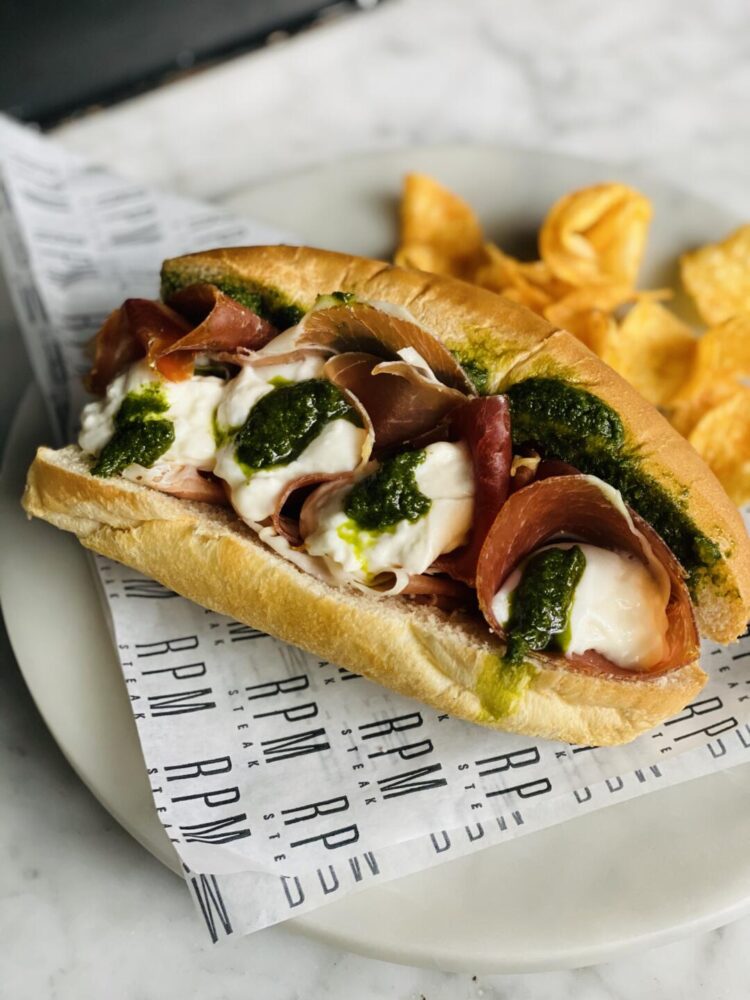 RPM Italian – D.C.'s sandwich boxed lunches are the perfect grab-and-go option for your next picnic. Choose from a menu of Italian-inspired sandwiches like the Chicken Parmesan Sandwich, Meatball Sandwich, Vegetarian Sandwich, or VIP Sandwich made with 600-Day Prosciutto, basil pesto and imported burrata. These boxed lunches are $15 per person, plus tax (gratuity not included) and come with kettle chips. Email RPMItalianDCParties@leye.com to place your order 24 hours prior to pick-up.
Staycation Vibes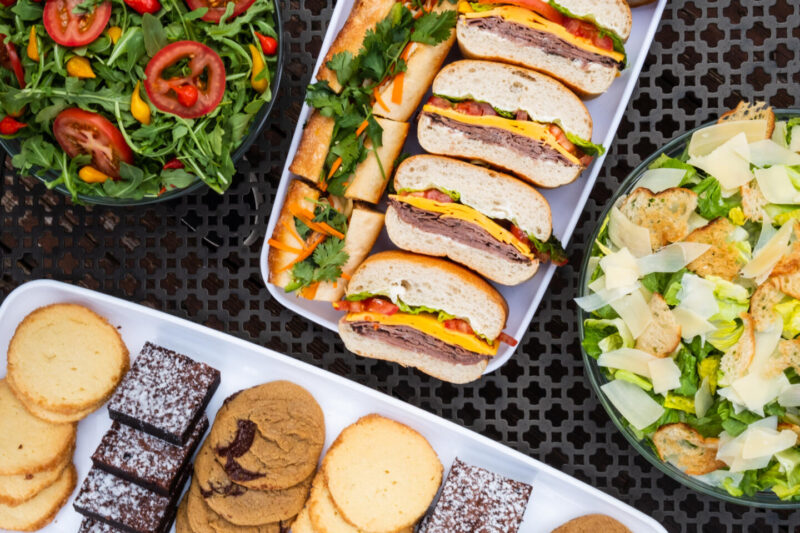 Feed your inner travel bug with Mon Ami Gabi – Chicago. The Petite Fête menu features appetizers, custom sandwich platters, salads and mini desserts.  To order, e-mail monamichgoparties@leye.com or click here to submit a catering inquiry to Mon Ami Gabi in Chicago.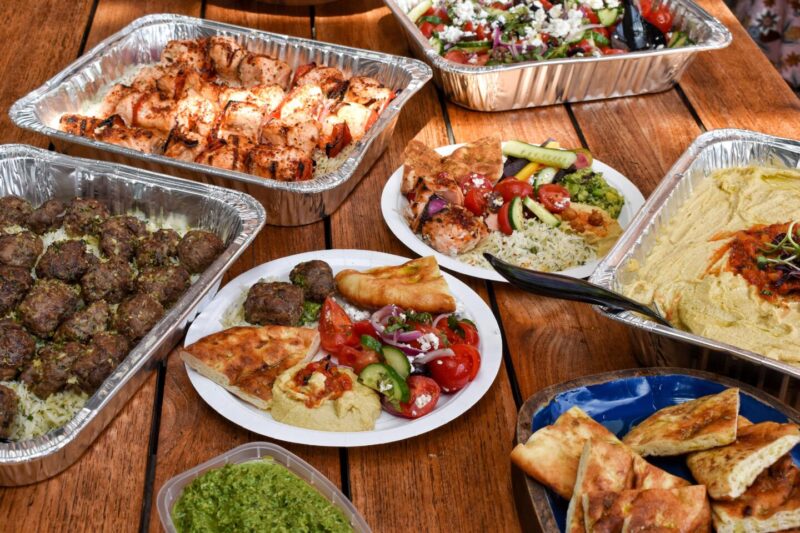 Bring the Mediterranean vibes with you for your next outdoor picnic! Aba Catering offers a mezze-style meal perfect for the whole family. All menu items serve 8-10 people and serving utensils are included.  48-hour notice is required for all catering orders.  Order Aba Catering online or email abaparties@leye.com to place your order.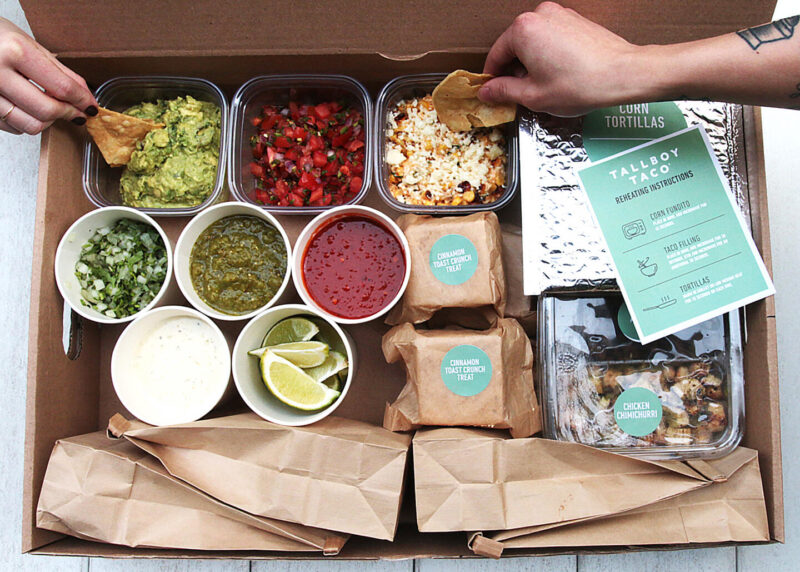 Tallboy Taco's taco bar is available for groups of 2 or 4 and includes Carne Asada & Chimichurri Chicken, Flour and Corn Tortillas, Queso, Pico de Gallo, Limes, Cilantro & Onion, Red and Green Salsa, Guacamole, Corn Fundito, Tortilla Chips and Cinnamon Toast Crunch Treats. The kit for 2 is $59.95, plus tax, and the kit for 4 is $99.95 plus tax. The Casamigos Margarita Kit includes a 375ml bottle of Casamigos blanco tequila, limes, 2 housemade mixes (Lime Agave and Hibiscus Lemonade) and a tin of lime-Tajin salt. The kit includes a cocktail jigger, collectable Cantaritos glassware and a recipe card. The Casamigos Margarita Kit is $65, plus tax. The kits are available for carryout and delivery via Tock or by calling the restaurant at 312-584-3192.  Order Tallboy Taco's Fiesta Taco Bar or Margarita Kit
When you've volunteered to bring dessert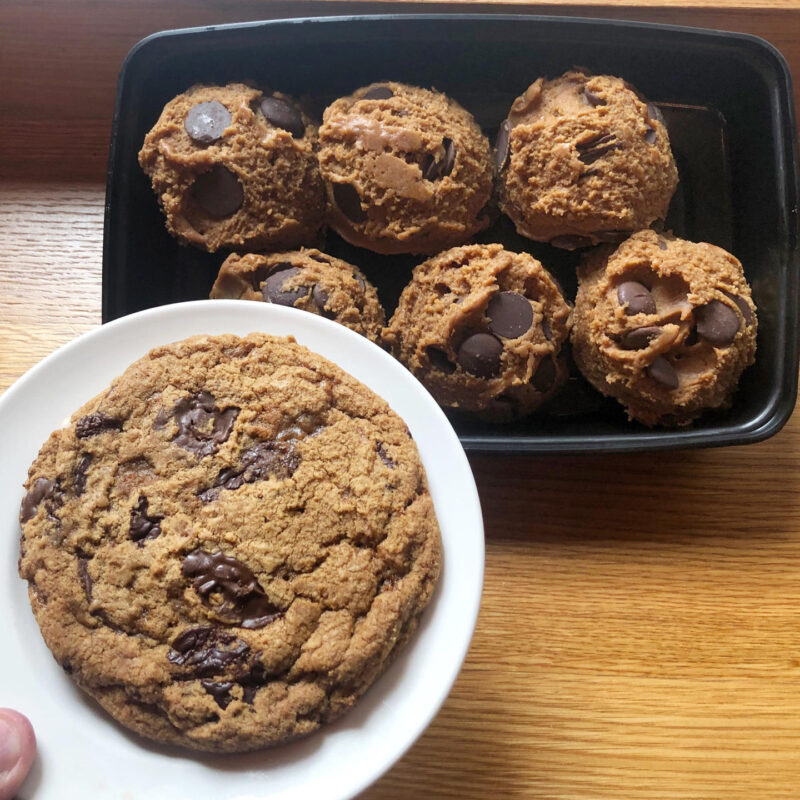 Beatrix is selling cookie dough six-packs, with flavors including chocolate chunk, butterscotch oatmeal, magic, Nutella and raspberry macaroon (GF). Get your hands on the cookie kits by ordering online.  Order from Beatrix – Streeterville | Order from Beatrix – Fulton Market | Order from Beatrix – River North | Order from Bearix – Oak Brook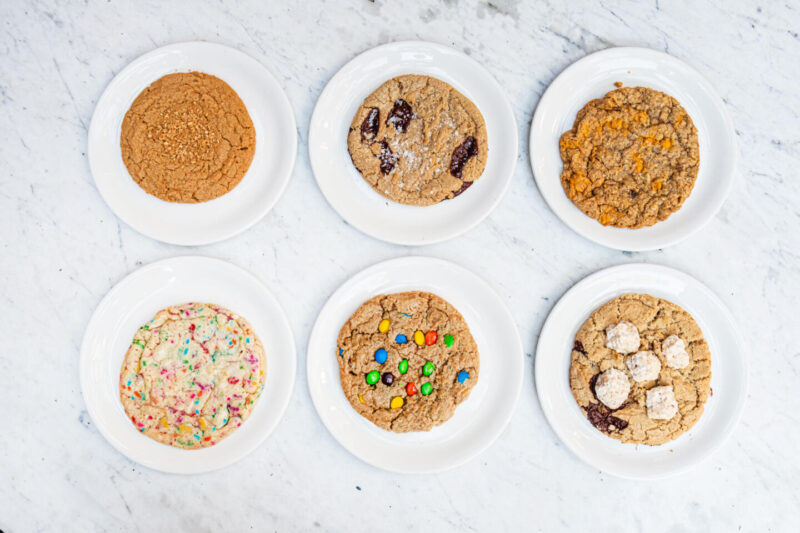 Swing by the Market at Summer House – Lincoln Park or Summer House – North Bethesda to sweeten up your picnic party. Snag an assortment of the famous house-baked cookies and desserts to-go.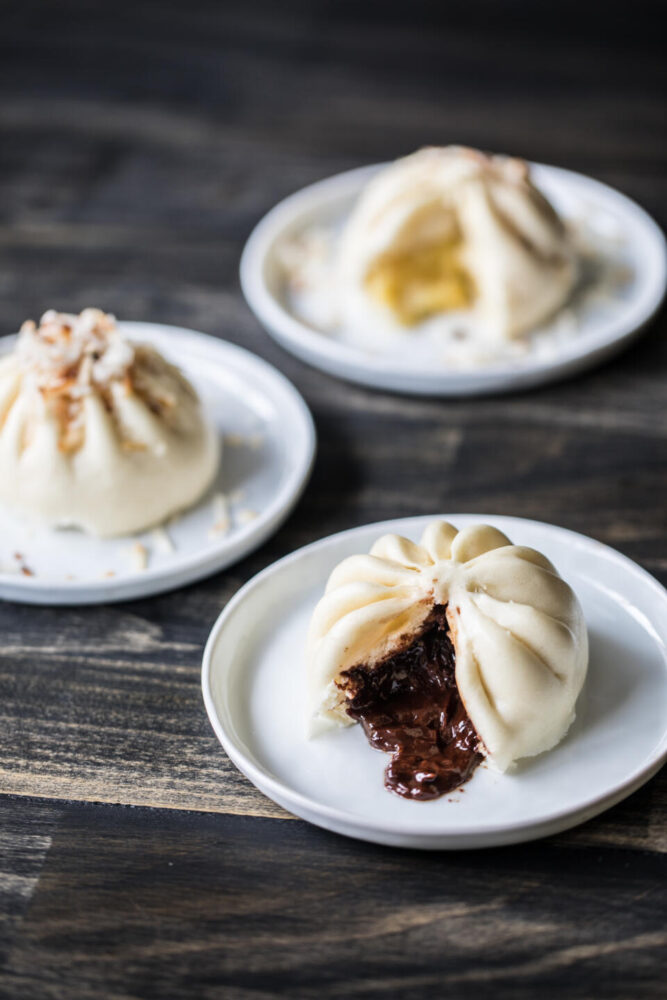 If your crew is into trying something new, wow them with Wow Bao's dessert baos, including the Chocolate Bao made with chocolate and ginger or the Coconut Custard Bao made with light and creamy coconut custard. These hand-held desserts are available at all Wow Bao locations, order from the Wow Bao nearest you.
Happy Hour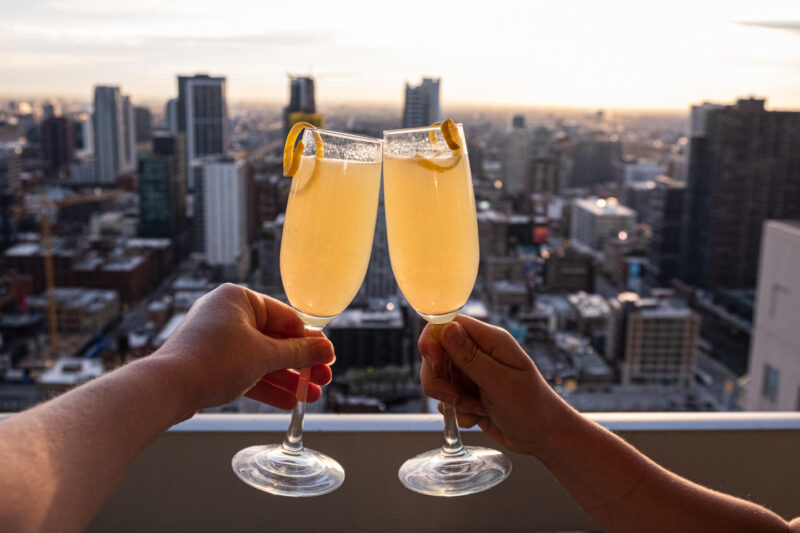 A refreshing drink on your balcony is a great way to end the day. These cocktail kits will help you to mix up your favorite libations like a professional bartender.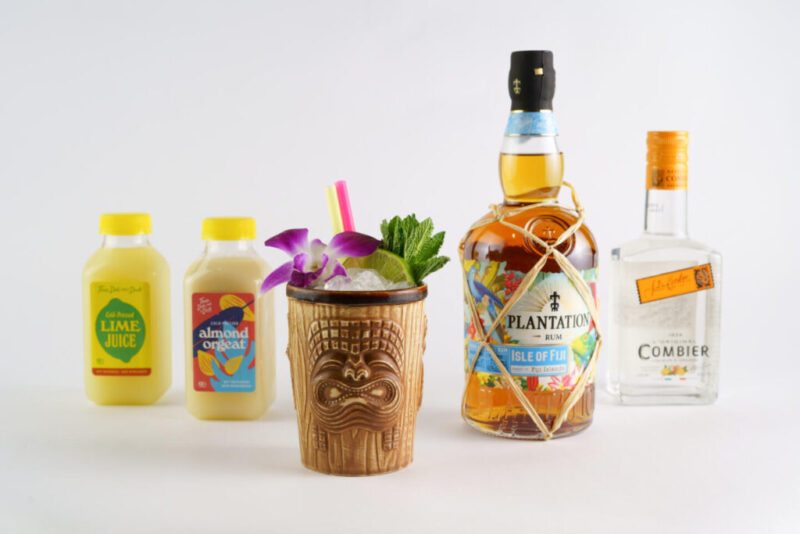 Gin and Juice offers individually bottled cocktails and group cocktail kits like the Espresso Martini, Mai Tai, Paloma and Sesame Old Fashioned. Group cocktail kits include everything you need from spirits to mixers like fresh squeezed juices, hand-crafted cordials, syrups, and garnishes, to a selection of bar tools and specialty cocktail ice.  Order Gin and Juice online.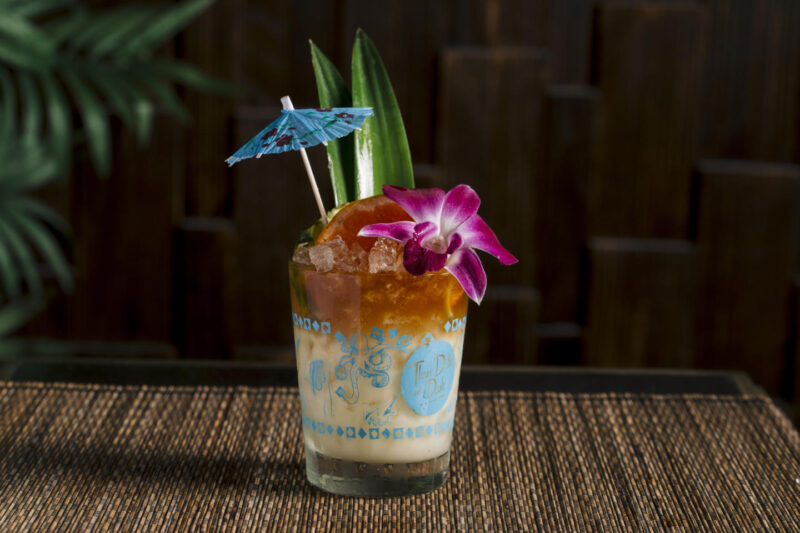 Tiki cocktails are best paired with vitamin D. Three Dots and a Dash has an array of individually bottled cocktails and build-your-own cocktail kits available for carryout and delivery. Bring home some of your favorite drinks. Order from Three Dots and a Dash online.