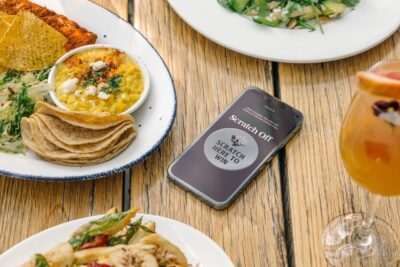 Here's How to Win (2X, 3X, 4X or 5X Points) with End of Summer Scratch Off
Get rewarded everytime you dine with End of Summer Scratch Off
The wait is over, End of Summer Scratch Off is here! From Monday, August 1 – Friday, September 30, Frequent Diner Club members can play to win up to 5x points every time you dine, and this year there are more options than ever!
Use the LettuceEats app to make a reservation and, for the first time ever, play on pick-up and delivery orders placed directly through the app. You've got 60 days to play and 100+ restaurants to choose from – there's no better way to savor the end of summer.
Learn more about End of Summer Scratch Off.
Check out where to play near you:
Where to play End of Summer Scratch Off in D.C.
Where to play End of Summer Scratch Off in Twin Cities
Where to play End of Summer Scratch Off in Las Vegas and Los Angeles
Where to play End of Summer Scratch Off in Austin
Where to play End of Summer Scratch Off in Chicago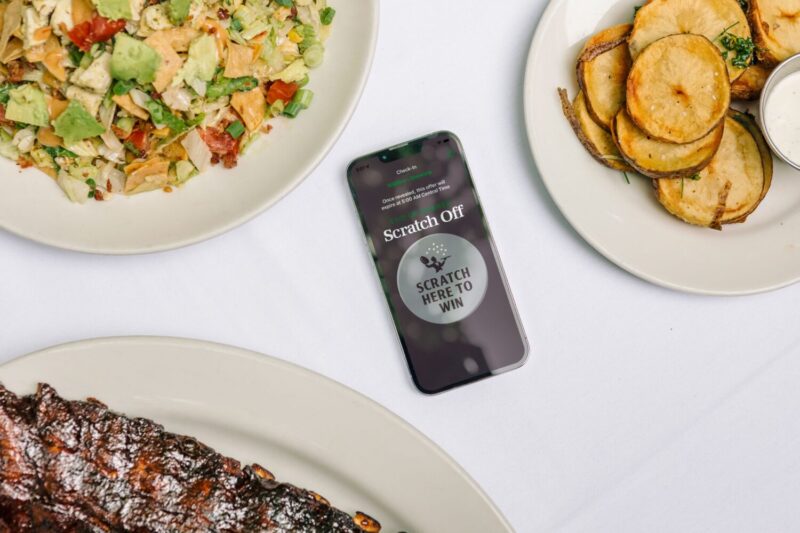 Here's how it works:
New to the Frequent Diner Club? No sweat! It's easy (and FREE) to join – just download the LettuceEats app and enroll. You'll earn one point for every dollar you spend at Lettuce restaurants, and $10 back in Reward Dollars for every 150 points earned. With more delicious odds than ever, you'll be racking up rewards in no time! 
If you're already a member, sign in to the most updated version of the LettuceEats app to play. Need help downloading the LettuceEats app or logging in? Click here.
Now, let's eat! When you dine August 1 – September 30, pull out your LettuceEats app to play.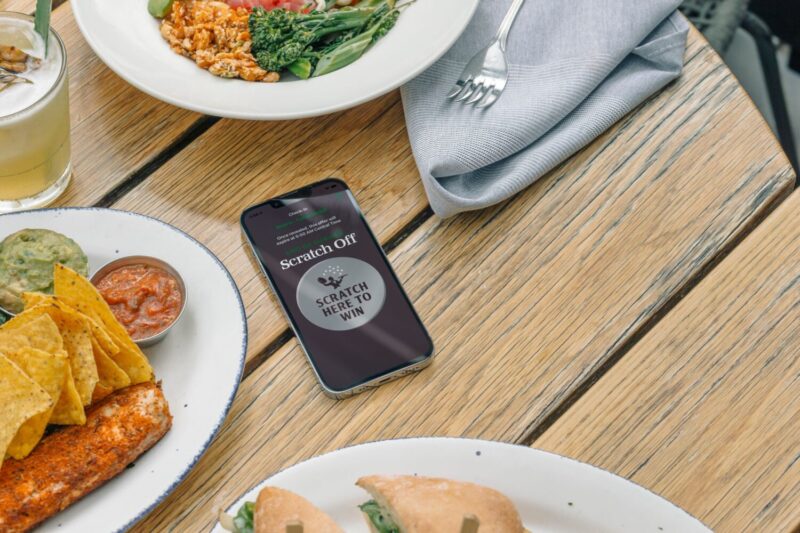 If you're joining us in-person:
1. Tap check-in at the bottom of your screen.
2. After selecting your participating restaurant, you can choose to activate your one-time Scratch Off offer at the table or save it for later.
3. Scratch to reveal your points prize and voila!
4. Write the four digit mobile code on the bottom of your guest check and it's automatically added to your Frequent Diner Club account.
Prefer to stay in?:
1. Find your favorite participating restaurant on the LettuceEats app and tap Order Online.
2. Activate your one-time Scratch Off offer, scratch to reveal your prize, and continue through to place your pick-up or delivery order using the app.
3. Sit back and let us work our magic – we'll have dinner on the table and winnings on your Frequent Diner Club account in no time.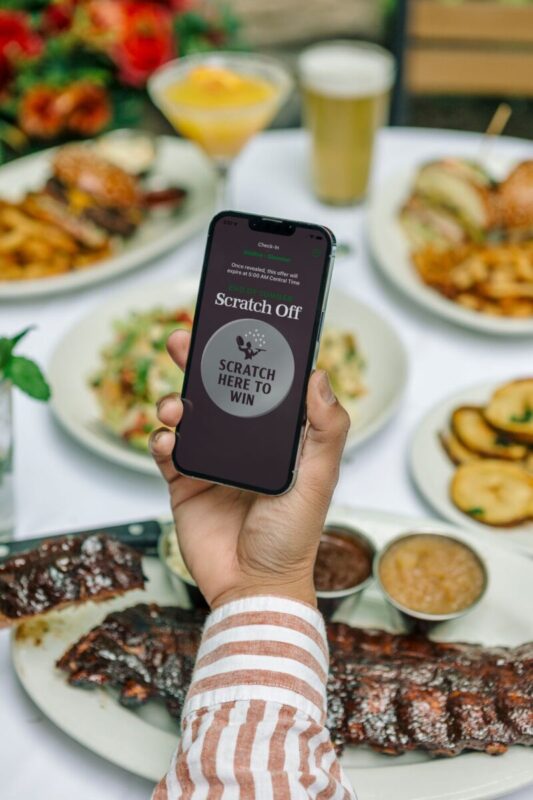 And here's a little secret: everyone wins, every time! Each time you dine and play Scratch Off, you are guaranteed to win at least 2x points – and we might even have a few surprise bonus rewards up our sleeve. We invite you to play at your favorite Lettuce Entertain You restaurants in Chicago, Las Vegas, D.C. Metro Area, Twin Cities, Los Angeles, or Austin! Now get scratchin', and join us in the winner's circle! 
Valid 8/01-9/30/2022. Valid only for dining in restaurants or ordering pick up or delivery directly from the LettuceEats ® app. Guest must "check in" when dining in person or click the Online Order button to order delivery or pick up on the LettuceEats app at a participating restaurant and follow the on-screen instructions to reveal offer. Not valid on orders placed online through Lettuce.com or through a third party platform. Not valid for pick up or delivery orders from Maggiano's Little Italy or Wow Bao restaurants. Not valid for private parties, catering orders, or gift card purchases. Restrictions apply. Visit lettucescratchoff.com for all rules and restrictions.
Make a reservation at one of our restaurants today. View the Lettuce Entertain You spots near you here.