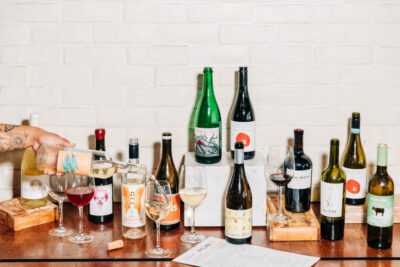 Natural Wines Now at Hub 51
A perfect pairing for every bite
Hub 51 has always been known for offering a little something for everyone from sushi to nachos, carrot cake and more. To complement the variety of flavors on the menu, the team introduced a robust selection of Natural Wines, making it easier than ever for you to discover your new favorite sip.
What is Natural Wine exactly? Natural Wine is like the minimalist of the wine world: it's made with either sustainably farmed or organic grapes, minimal fuss, and no funky additives, letting the grapes do their thing for a pure, unfiltered sip. Natural Wines are more than just a trend; they're delicious, approachable, and pair perfectly with our diverse menu. So, why not elevate your dining experience with a glass of these handcrafted wines?
Not sure where to start? These are our recs for pairings to try. 
Start the Evening Sparkling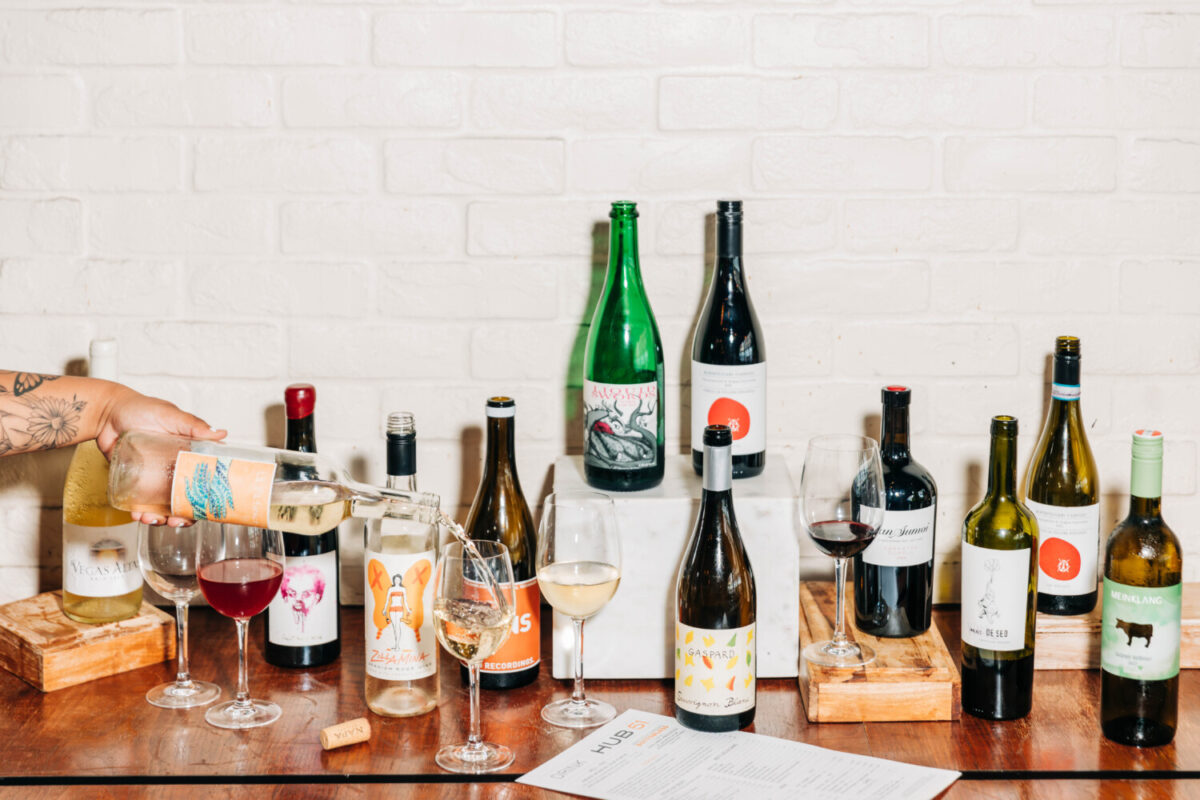 Out with friends or colleagues and not ready to order? The Californian Liquid Swords Red Wine "Piquette" is a light, sparkling red wine blend, ideal as a conversation starter. What makes it work? All the vineyards are organically farmed, and the traditional piquette method used for vinification gives it a unique character. With low alcohol content and effervescence, this wine offers sparkling notes of candied raspberries, mixed berry preserves, lavender, and sage. It's the perfect choice to get your taste buds tingling as you decide what to order.
Nachos and Sauvignon Blanc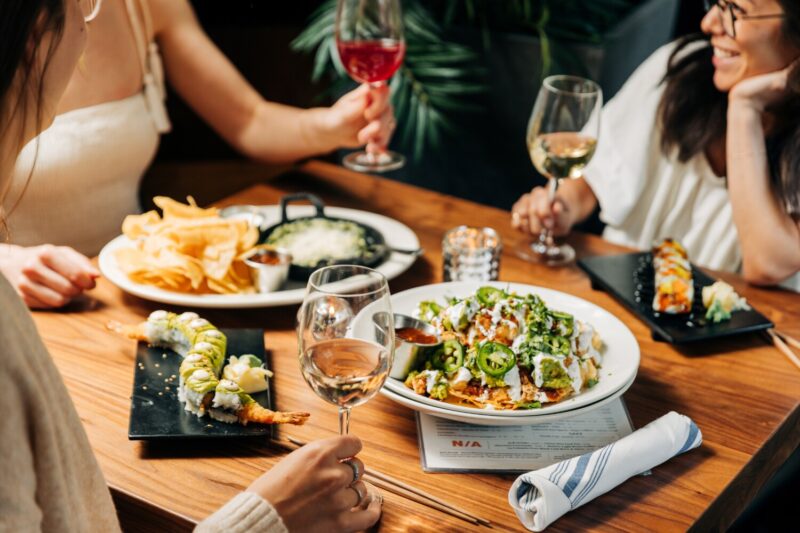 The Gaspard Sauvignon Blanc from the Loire Valley might initially seem like an unconventional match for an order of Our Famous Pulled Chicken Nachos, but trust us, it works like magic. This wine is crisp and light, boasting herbaceous, earthy, and citrus flavors that complement the savory and rich cheesy goodness of the nachos.
Sushi and Gruner Veltliner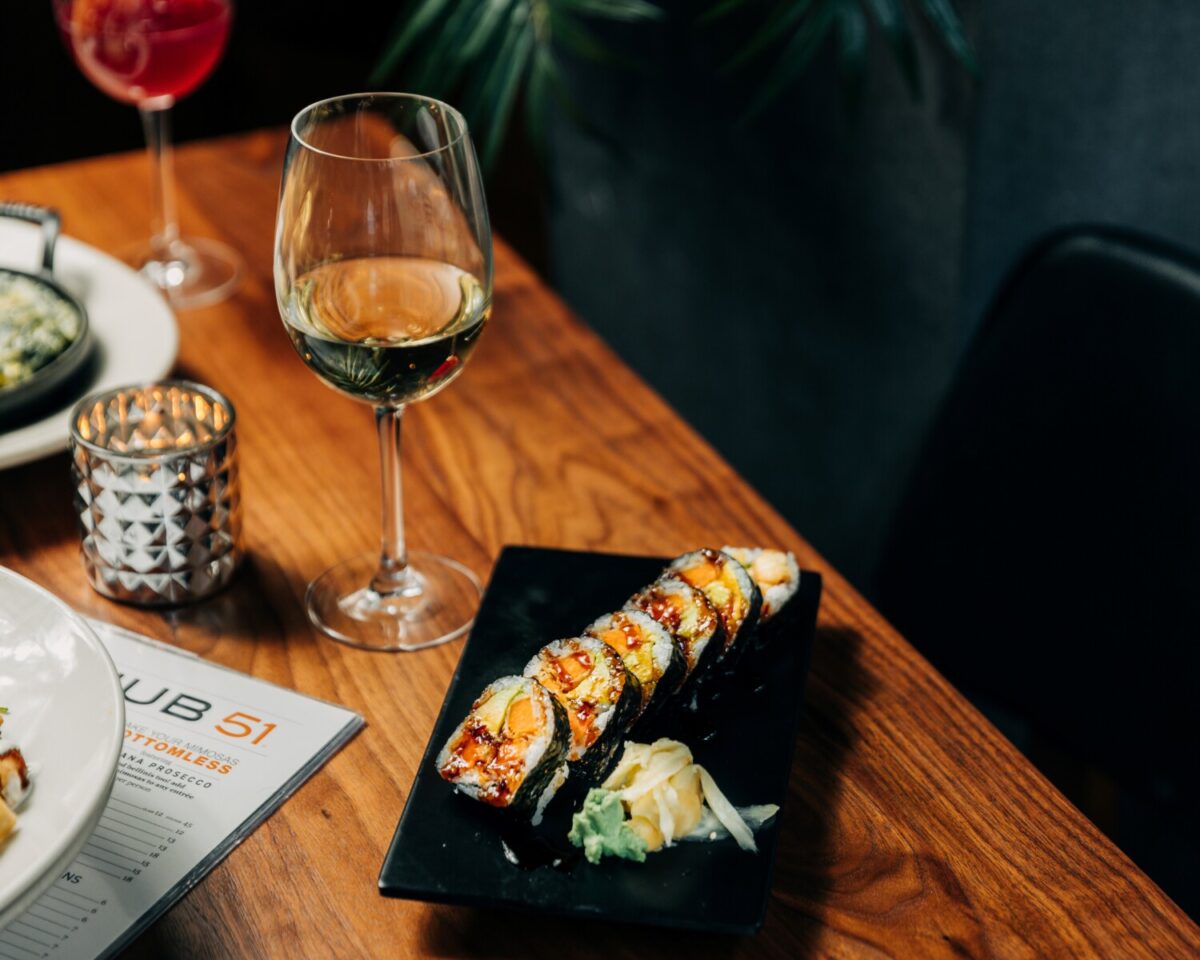 This pairing achieves a harmonious balance. Meet Meinklang's Gruner Veltliner, your sushi order's new BFF. This Austrian wine is zesty and dry with notes of green apple, peach, white pepper, lime, and a hint of acidity and salinity that complement the delicate flavors of sushi. Plus, it's biodynamic, so you're sipping sustainably.
Kale & Grains Salad and Orange Wine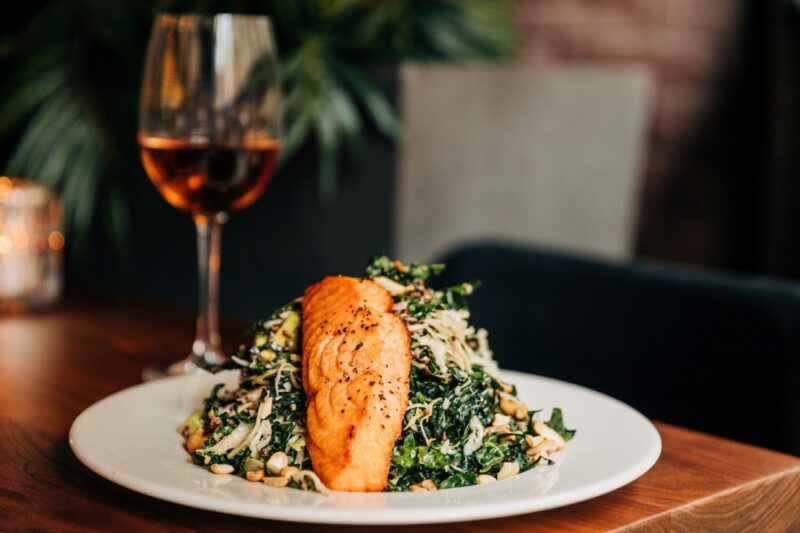 The Kale & Grains Salad (salmon optional) shines when paired with Field Recordings "Skins", a crisp orange wine from California. This wine brings apricot, Haitian orange, persimmon, peach and marzipan notes to the table. Its unique profile adds depth to the salad's earthy and textural elements, creating a balanced and refreshing combination.
Chopped Steak Salad and Montepulciano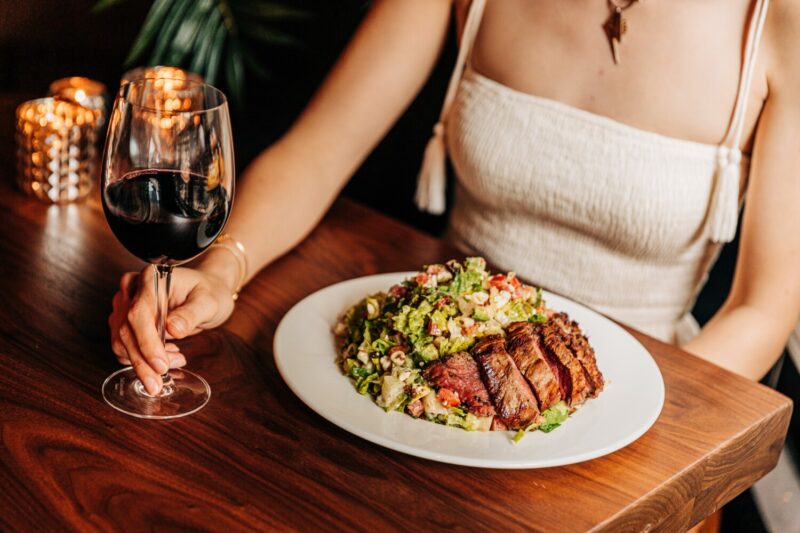 For a more classic combo, Hub 51's Our Favorite Chopped Salad with added steak finds its match in the Italian Cirelli Montepulciano d'Abruzzo. Produced on an organic-certified farm and aged for six months on fine lees, this wine offers bright red fruit, cherries, cranberries, and dark red fruit with a hint of black pepper. Its classic Montepulciano character complements the salad's bold flavors and the richness of the added steak.
Burger and Red Wine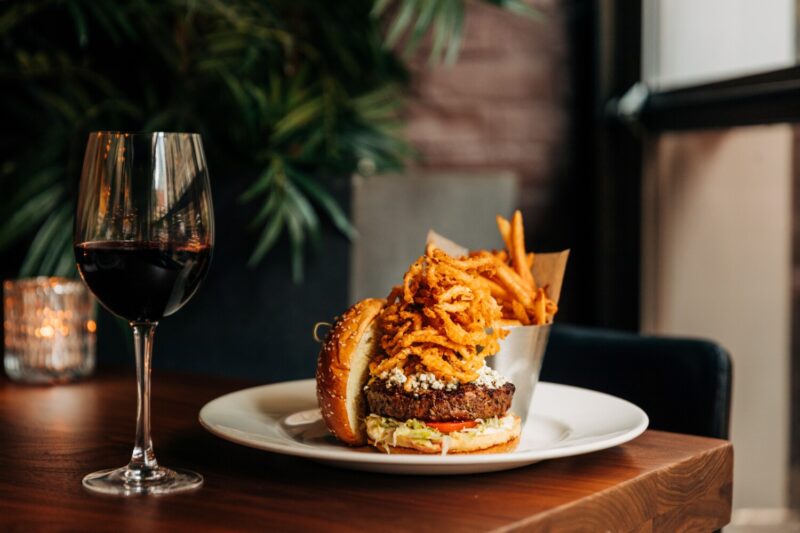 Craving a burger? Pair the Blue Cheese Peppercorn Burger with Las Jaras Sweet Berry Wine from California. Don't let the name fool you, this is not a sweet wine but rather a mouthwatering, fruit-forward match to the burger's savory blue cheese and peppercorn flavors. Sourced from old vines, you can expect dark red fruit notes, cherry, plum, tartness, and a rounded finish from this rich red wine.
Looking for more wine experiences? Check out our guide to our favorite wine experiences.