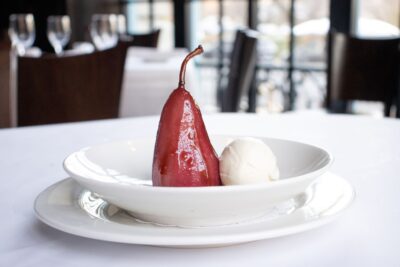 Three Reasons to Celebrate Beaujolais Nouveau
Head to Mon Ami Gabi to try the 2022 Vintage
Wine lovers rejoice: Le nouveau est arrivé! The new vintage of Beaujolais Nouveau has arrived at Mon Ami Gabi and to celebrate three locations are serving specials, from Thursday, November 17 to Wednesday, November 23.
View Mon Ami Gabi – Lincoln Park's Beaujolais Nouveau specials.
View Mon Ami Gabi – Reston's Beaujolais Nouveau specials.
View Mon Ami Gabi – Las Vegas' Beaujolais Nouveau specials.
Ready to celebrate? Make a reservation at the Mon Ami Gabi location nearest you!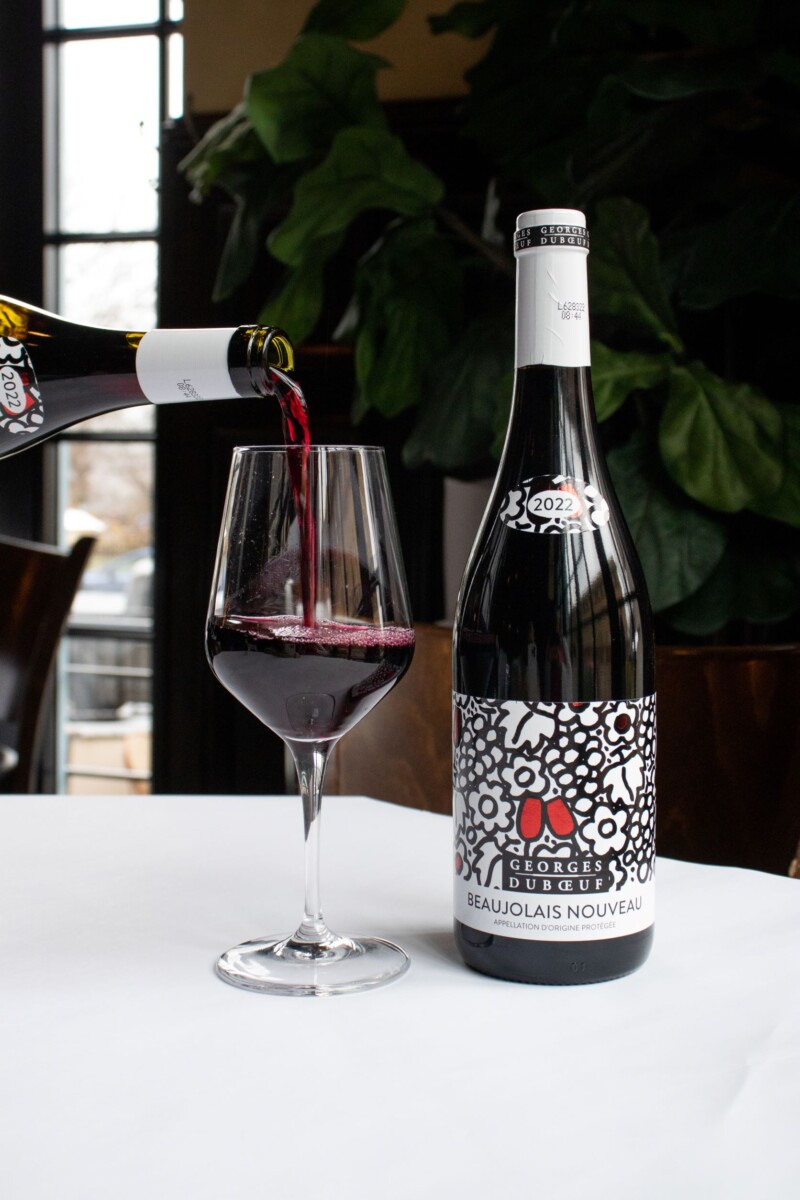 Unfamiliar with Beaujolais Nouveau or perhaps in need of a refresher? We spoke with Jody Richardson, Beverage Director at Mon Ami Gabi – Lincoln Park in Chicago, and here are her three reasons to be excited about the 2022 celebration.
25th Beaujolais Nouveau celebration at Mon Ami Gabi
Mon Ami Gabi has brought the tradition of Beaujolais Nouveau stateside since its opening in 1997! The arrival of the new vintage does not just bring new wine, but energizes the restaurants too. The buzz of energy in the air is palpable. From the servers to the chefs, everyone is ecstatic. It's simply magical how after all these years the excitement does not fade, it must be similar to the feeling the French would get when they would see the barrels of Beaujolais Nouveau floating down the Saône River to the various villages in the region. That's how it was done back in the early 19th century, and I can only imagine the anticipation as the people would gather to celebrate the end of harvest. That is the energy we like to share with our guests, making them feel part of this very French tradition.
First sip of the 2022 harvest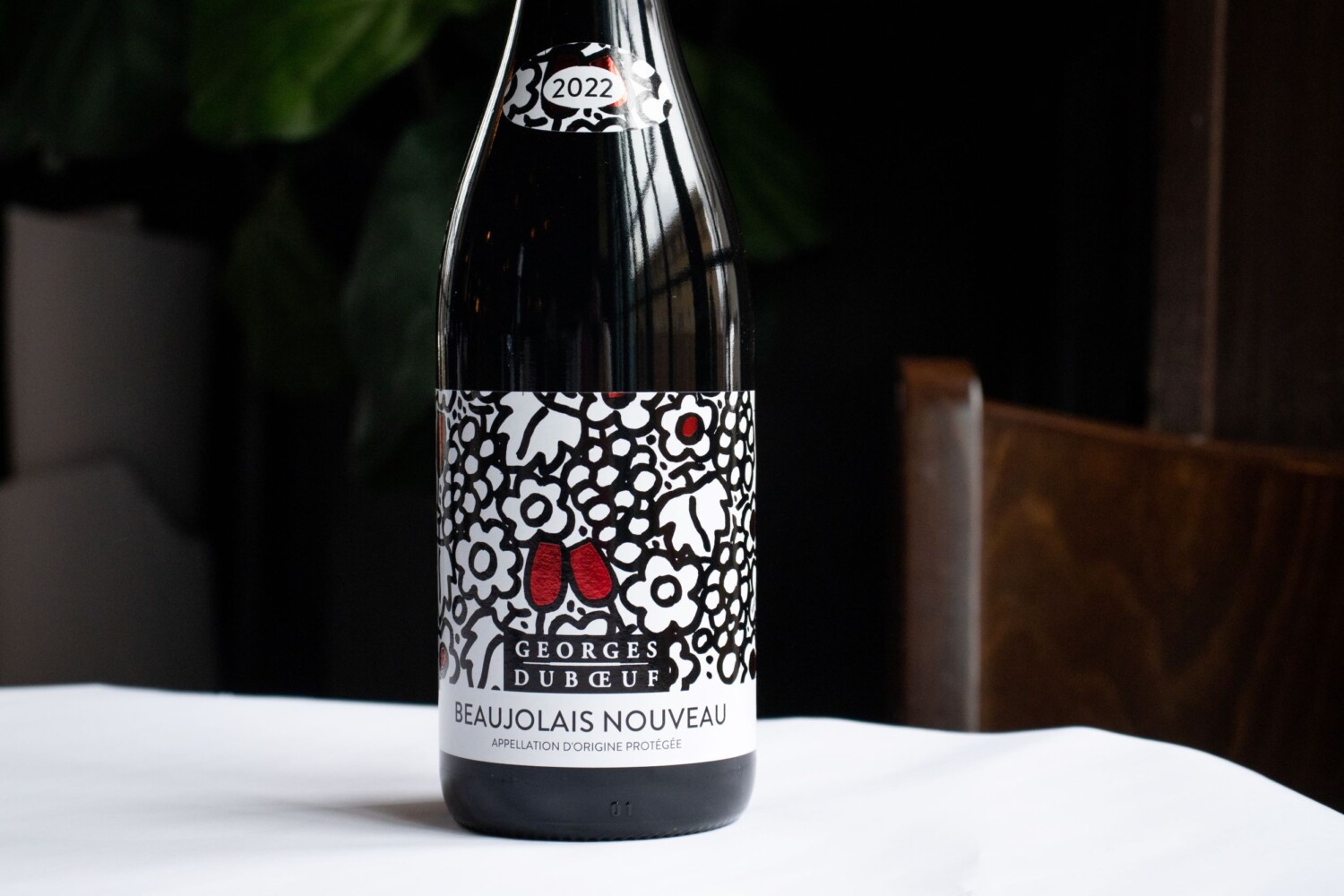 One of the most thrilling parts of the release of Beaujolais Nouveau is that it's the first taste of a 2022 vintage wine. Beaujolais Nouveau is made from 100% Gamay grapes which are very delicate. To get a bit geeky and technical, the type of grapes along with the process of carbonic maceration help the grape juice become wine in a relatively short time, resulting in a soft but structured, good quality wine. Plus, the 2022 weather and soil conditions point towards a good vintage! 
It's also important to note that you don't have to be a red wine drinker – non-red wine lovers can also partake in the celebrations with the Beaujolais Nouveau Rose. Both wines will be available at Mon Ami Gabi while supply lasts.
Chef curated menus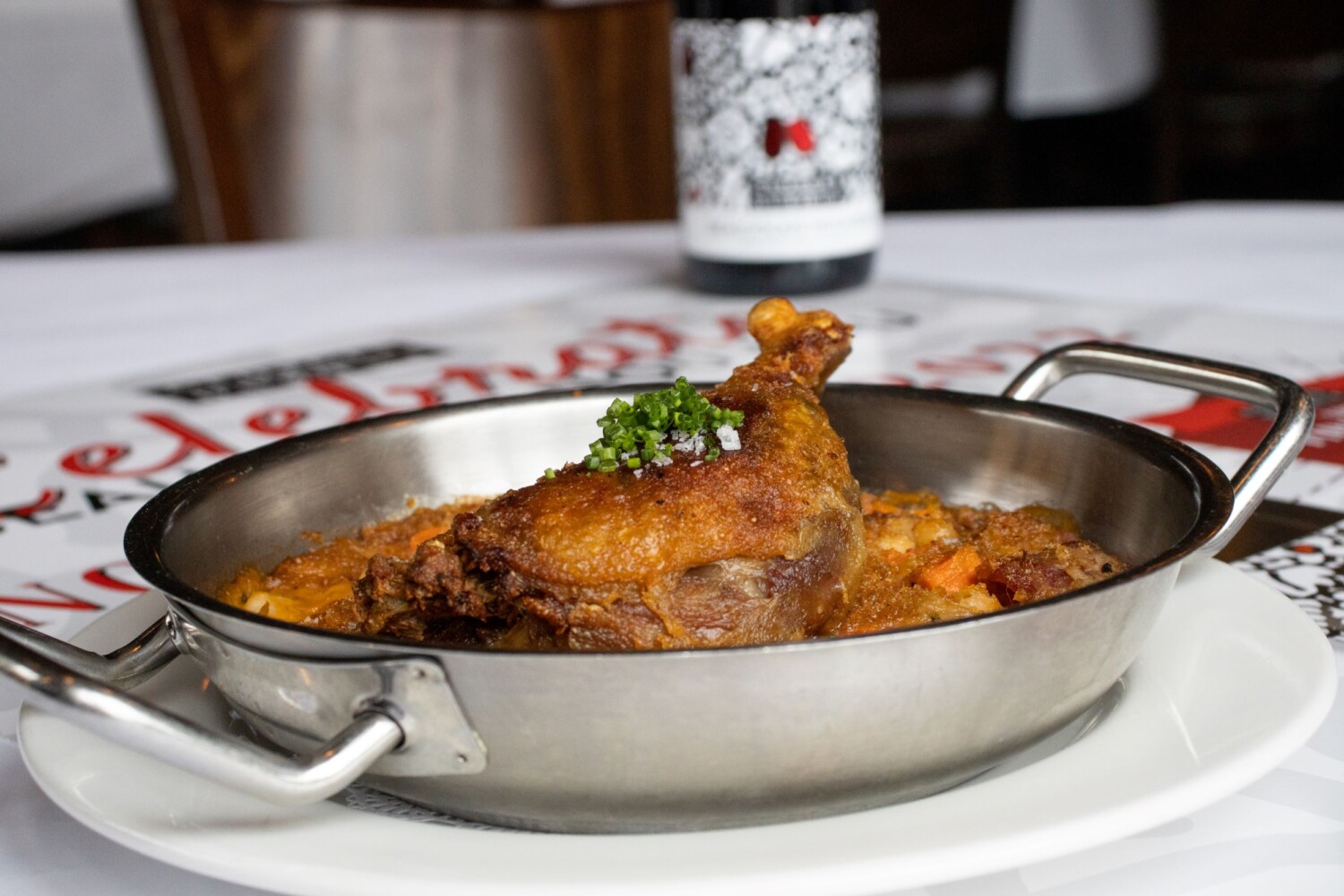 Our Chefs love having reasons to create celebratory menus or invite guests to enjoy our menus through a new perspective. At our Chicago location, Chef David Koehn has composed a Prix Fixe menu of traditional Beaujolais dishes like Crispy Frog Legs in Persillade, Cassoulet and Pears Beaujolais, to pay homage to the region. Chef Jason Mayle of Mon Ami Gabi – Reston leans into the Beaujolais Nouveau spirit with a Duck Confit Pot Pie to complement the vintage wine. Chef Vincent Pouessel of Mon Ami Gabi – Las Vegas recommends dishes from our fall menu including the Chicken Liver Mousse Pate, Truffle Pasta with Confit Celery or Braised Short Rib and Sea Scallops as delightful pairings to enjoy alongside your glass.
Ready to celebrate? Make a reservation at the Mon Ami Gabi location nearest you!