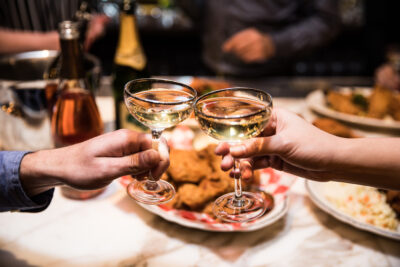 Unique Pairings for the Adventurous Palate
Try them this summer
Expand the summertime fun to the table and take your palate on an edible adventure with these unique pairings and experiences at our Lettuce restaurants.
Fried Chicken with Sparkling Wine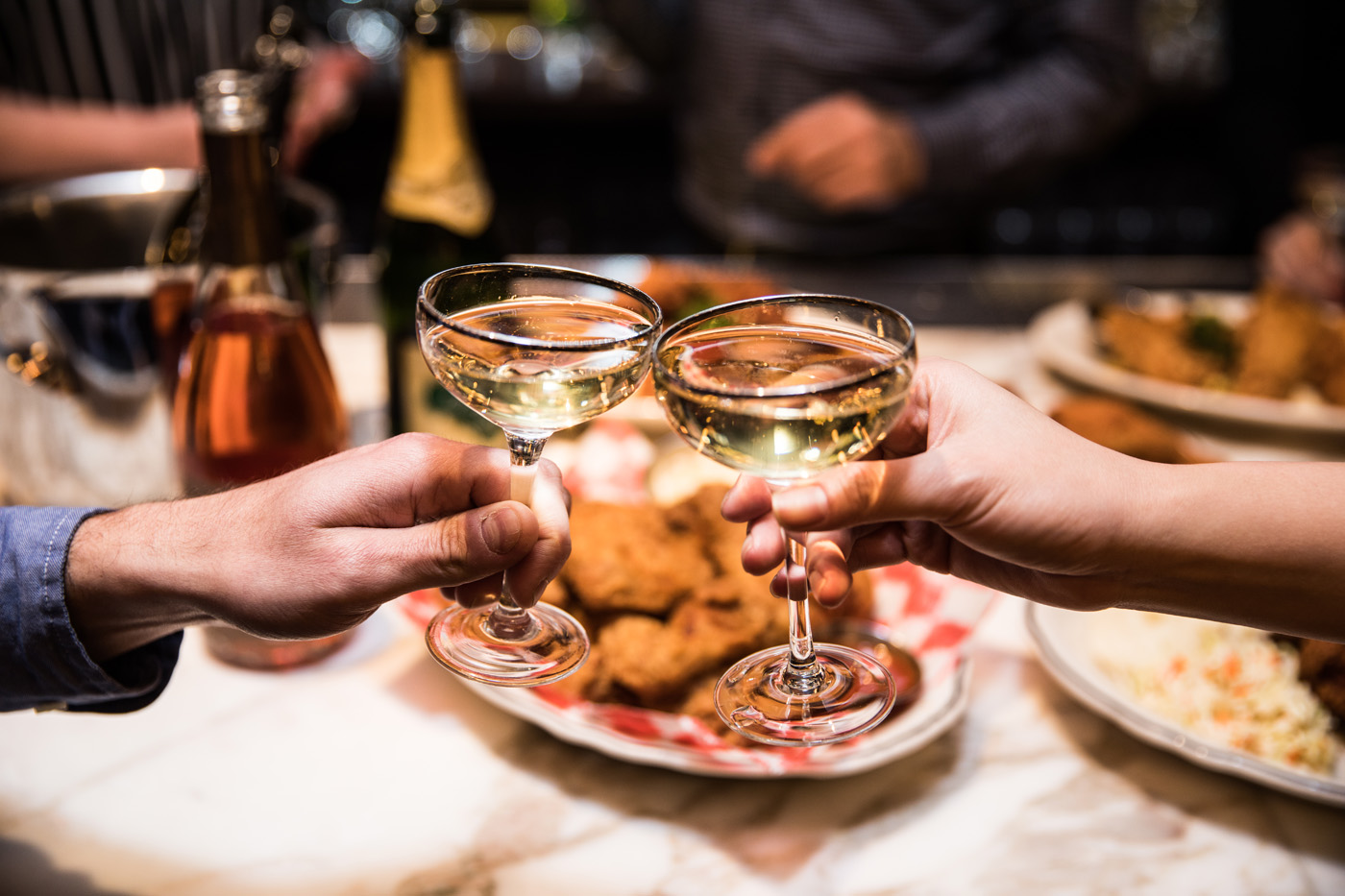 Fried Chicken (especially Chef Donny's at Quality Crab & Oyster Bah) and sparkling wine are a match made in heaven. Not only do the bubbles match the crispiness of the fried chicken skin, the refreshing acidity and zesty bubbles balance out the salty fattiness of the fried chicken creating an experience that envelops your palate with every bite and sip. The toasty, yeasty notes in sparkling wine also complement the golden goodness of fried chicken.
Try this pairing at Quality Crab & Oyster Bah's. Order the Fried Chicken Dinner with Harrison's Farm chicken, Old Bay, choice of BBQ or hot sauce, mac & cheese and pickles and a glass or bottle of the sparkling wine of your choice.
Make a reservation at Quality Crab & Oyster Bah or order carryout and delivery from Quality Crab & Oyster Bah.
Honey Tart with Tokaji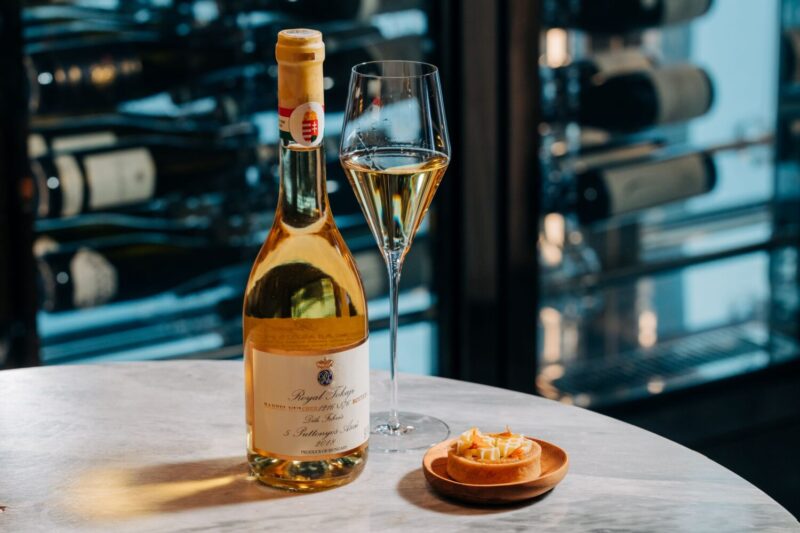 Here is what RPM Restaurants' Wine Director, Richard Hanauer has to say about this unique pairing:
"One of the most extraordinary pairings at RPM Seafood is the honey tart served with Tokaji at the Sommelier Experience.  Last year, RPM bought their own barrel of delicious Tokaji dessert wine from Hungary. The wine has incredibly prominent honey flavors, which are brought out with Chef Andrea Cote's incredible honey tart. This is unusual as usually we pair beverages to food, not food to beverage.  It is whimsical, super delicious, and a rarity as it was designed for our marquee pour."
Book the Sommelier Experience at RPM Seafood for an opportunity to try to it yourself. The menu changes daily and is curated to guests' tastes and dietary restrictions, so if you're especially curious to try this, let us know. Click here to learn more about RPM's Sommelier Experiences.
Korean Grilled Filet Mignon Skewer with Grapefruit Oaxaca Old Fashioned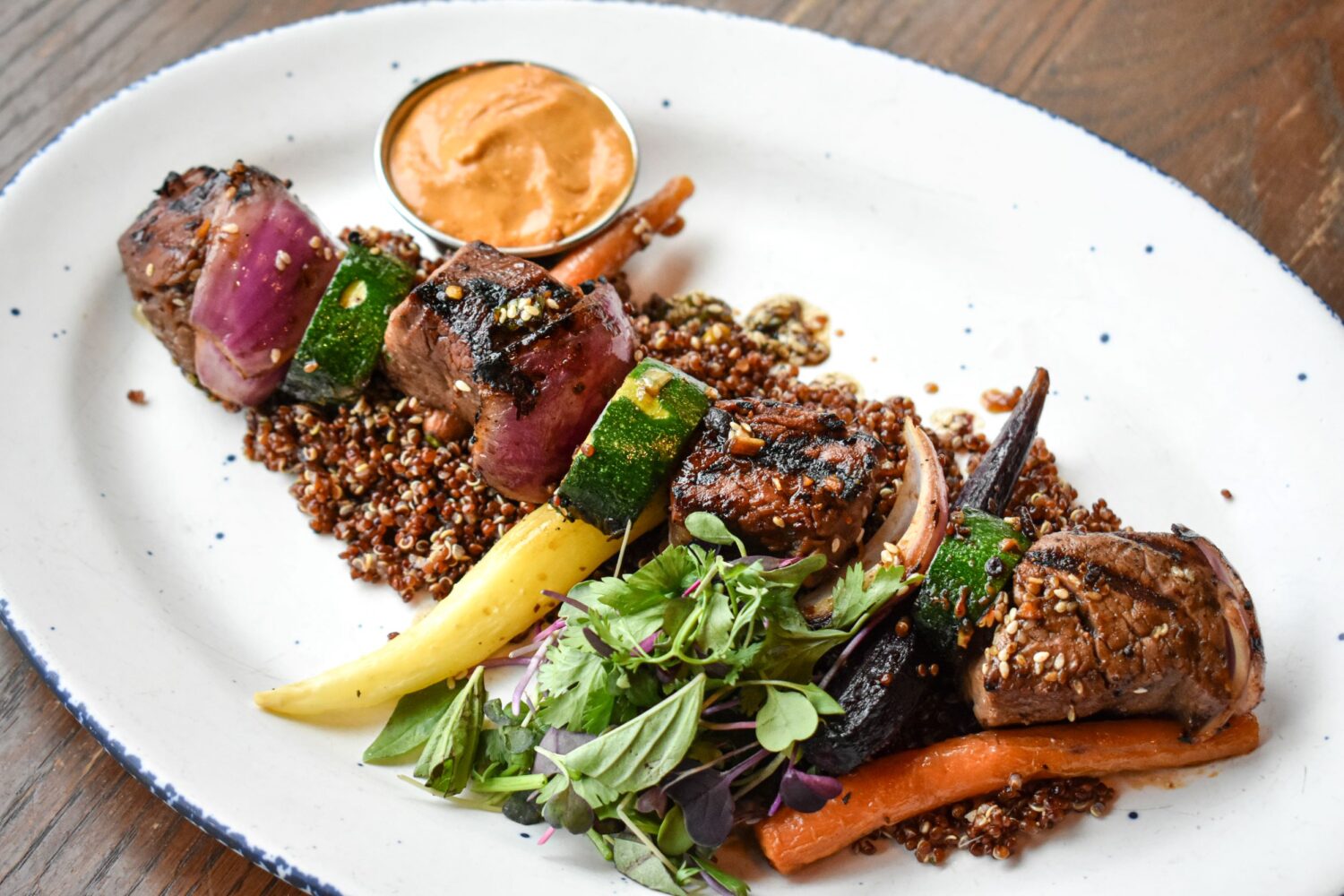 New to the Beatrix dinner menu, order the Korean Grilled Filet Mignon Skewer with gingered quinoa, rainbow carrots and gochujang sauce and pair it with a Grapefruit Oaxaca Old Fashioned with nosotros reposado, ilegal joven, agave, grapefruit and bitters for an entirely unexpected but well-balanced experience.
Senior Beverage Manager Thomas Mizuno-Moore explains that bitter components (like you find in both Old Fashioned-style cocktails and grapefruit) are incredible for balancing dishes with tons of umami, a distinct feature of Korean cuisine that highlights fermented products such as soy sauce and gochujang, while adding a touch of acidity and sweetness for a memorable combination.
Ready to give it a try? Make a reservation at the Beatrix location nearest you. You can also try the Korean Grilled Filet Mignon Skewer sans the cocktail, order carryout and delivery from the Beatrix location nearest you.