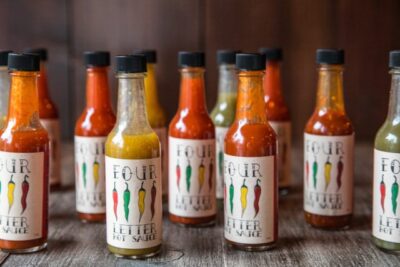 What's Hot in Hot Sauce
Quality Crab & Oyster Bah is must-visit restaurant for all fans of hot sauce
Welcome to Quality Crab & Oyster Bah, dedicated to serving up the freshest seafood and oysters in Lincoln Park. Did you know that past the oyster bar and through the dining room there is a hot sauce wall? Yes, an entire wall dedicated to the hot, tangy, sometimes complex condiment that is good on (almost) everything, from oysters to chowder.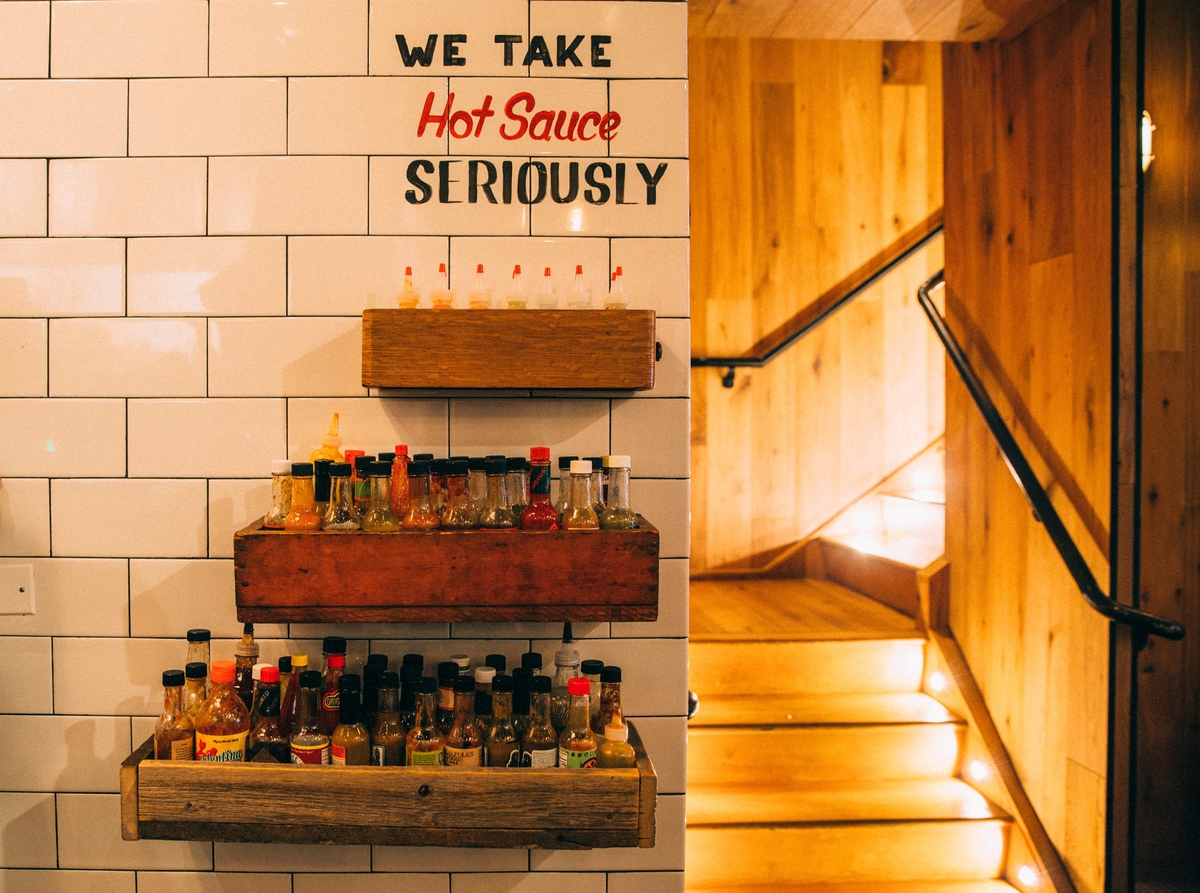 It's here, at the "Hot Sauce Wall," you will discover more than 75 different varieties of hot sauce. This chef-curated collection spotlights different styles, producers and types of peppers ranging in flavors and textures. But perhaps most notable, the three original hot sauces made in-house at Quality Crab & Oyster Bah. Executive Chef, Donny Farrell is our in-house hot sauce expert and he dished on all things hot sauce – the funky, the spicy and the original – because if the Queen Bey (Beyoncé) is onboard with this condiment trend ("I got hot sauce in my bag. Swag."), then so are we.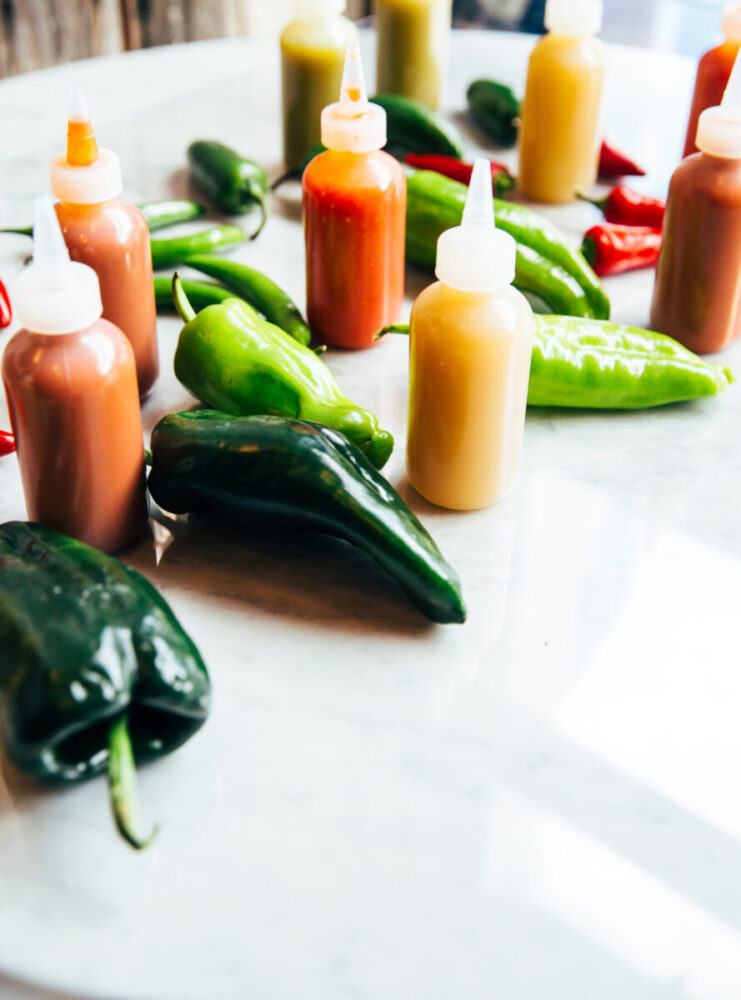 Chef Farrell's passion for hot sauce started as a hobby.
It started when a good friend and fellow sous chef and I were working together in 2014 and we started getting into fermentation. We made a batch of fermented hot sauce and it was amazing. It was just curiosity originally then we became obsessed and started making hot sauce with every pepper we could get our hands on. We learned that all peppers react differently to the fermentation process but that is what's so amazing about it. We use the same recipe and same fermentation time, but there is such a contrast in flavor, viscosity, sweetness and heat level depending on the pepper.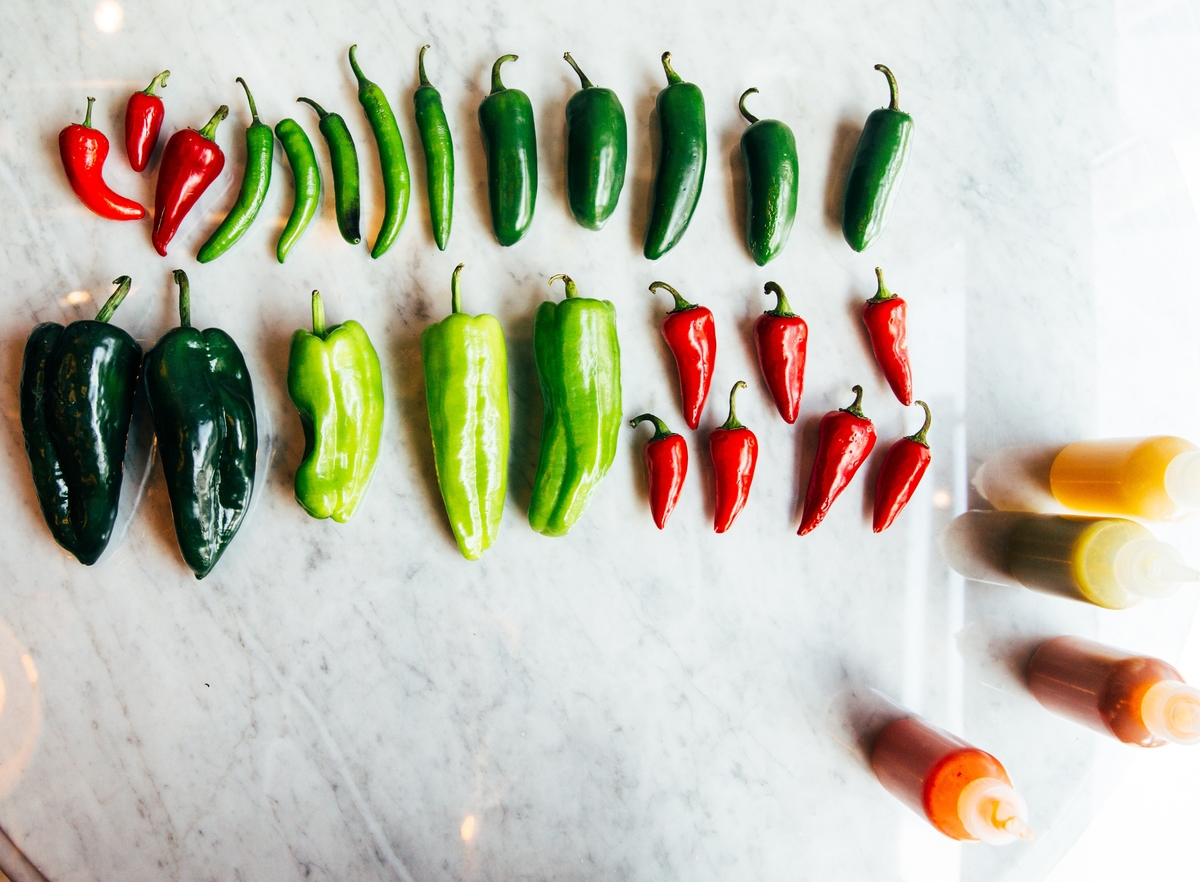 His passion then flourished into a Quality Crab & Oyster Bah main attraction and Four Lettuce Hot Sauce was born.
"The name evolved from when I was young. I was a difficult child and would often act out to get a response from others around me, including the use of "spicy" language. In an effort to discourage my four-letter words, my parents would drop hot sauce on my tongue when I used profanity. Initially, this parental tactic was successful, as I feared being summoned to the kitchen for the inevitable sting. But soon after, I grew to like hot sauce. Now Four Letter Hot Sauce is a passion of mine. Curtailing my use of profanity is still a work in progress," says Chef Donny.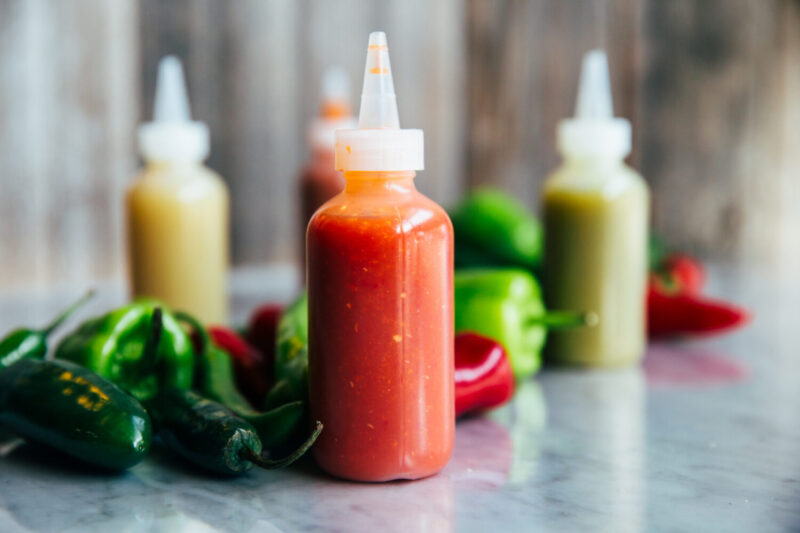 Behold, the great wall of hot sauce.
Sit down, grab a glass of wine or a cocktail. Order up your favorite seafood dishes and then we invite you to come pick out which hot sauce you'd like to use.
The wall provides our guests with an interactive experience, and our hope is that with the range of flavors represented in the different sauces, they will walk back to their seats and be able to try something new.
We have a vast variety of sauces here at Oyster from traditional, Asian-influenced ones to mustard-based and everything in between.
The Funky…
Four Letter Hot Sauce is fully fermented. Each pepper reacts differently to the fermentation process offering a unique flavor. During the process of fermentation each pepper takes on a deeper flavor. The funkiest of the Four Letter flavors is the banana pepper which takes on a slightly sour but well balanced taste. Did you know that fermenting also lends digestive health benefits?
The Hot…
We have a handful of super spicy sauces that get their kick mainly from habanero peppers. At Oyster, we try not to focus too much on the "kick-your-a$$" spicy sauces because it tends to take away from the flavor of the food.
The Original…
You'll taste it here first. The newest (and perhaps our proudest) concoctions were created in our own kitchen. We've added three new flavors: jalapeño, banana pepper and fresno pepper.
The Trendy…
Instead of buying the big name brands, we are making an effort to support local companies who are using local Chicago ingredients. Just like the craft beer movement or the farm-to-table craze, hot sauce is having a locally sourced moment.
What do we serve it on?
You can enjoy chef's Four Letter Hot Sauce on a variety of food and drinking including the Clam Chowder, French Style Muscles, or Quality Crab & Oyster Bah's signature Michelada.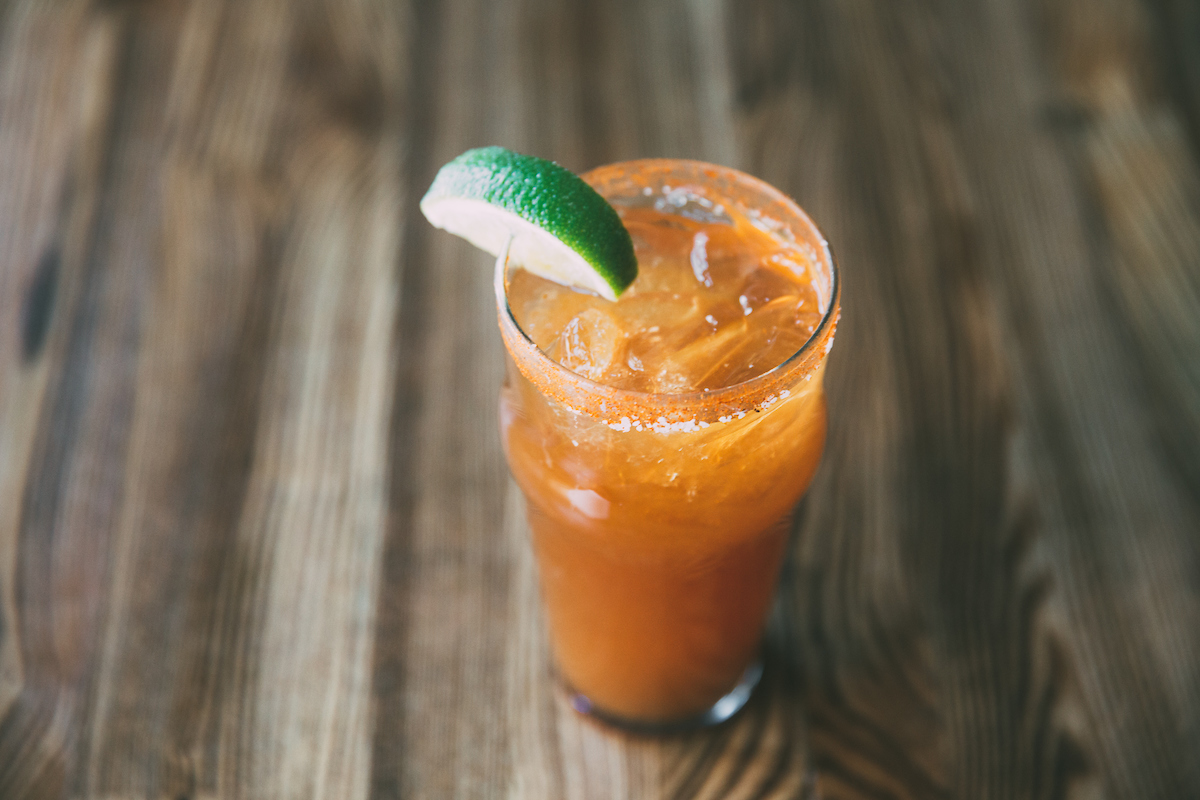 If you want to try creating your own hot sauce at home, here are some tips from our experts.
1. Decide what pepper to use. We prefer to use just one pepper in each sauce to keep the taste true to the actual pepper.
2. If you want a spicier hot sauce, we recommend using habenero, ghost, piri piri, or even Thai chili peppers.
3. To adjust the sweetness of your sauce, use sweeteners like sugar, honey or agave.
4. Most hot sauces use vingear as an acid but you can get creative with it. Try mustard or fresh lime or lemon juice as an alternative.
5. Last but certainly not least, make sure your hot sauce is seasoned properly and well balanced so it doesn't over power the food you serve it with.
Want to try Chef Donny's hot sauce, make a reservation at Quality Crab & Oyster Bah!