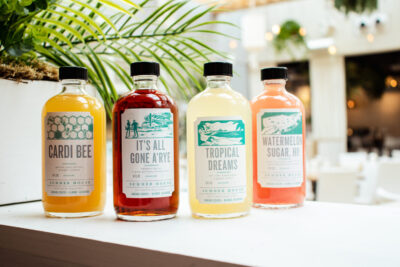 Where to Order Cocktails To-Go
You can now take home your favorite cocktails
You can now enjoy many of your favorite Lettuce Entertain You signature cocktails to go! Here is our guide to where you can find to-go cocktails near you.
AUSTIN CHICAGO: Fulton Market CHICAGO: Lincoln Park CHICAGO: River NorthLINCOLNWOOD  WASHINGTON D.C.
From Negroni's to Sangria, some of your favorite cocktails from select restaurants are now available to pick-up! Here are the carryout cocktails available near you.
AUSTIN, TX
Cocktails to-go from Aba – Austin include the Mediterranean Mule with herb-infused Basic Vodka, pistachio, Galliano, ginger and lime, the Aloe? It's Me with Banhez Mezcal, aloe, green juice, lime and jalapeno. Each bottled cocktail serves two. Orders can be placed by calling 737-273-0199 or add on to your delivery or carryout order. Order Cocktails To-Go from Aba – Austin
CHICAGO: Lincoln Park

You can now grab the signature cocktails from Quality Crab & Oyster Bah to go including the Cape Cod made with Basic Vodka, cucumber & rosemary syrup, housemade cranberry and fresh lemon and the Starb'rd tequila blanco, pamplemousse rosé, grapefruit, ginger and angostura. Each cocktail is available in 8 oz. or 16 oz.  and can be ordered online. Order Quality Crab & Oyster Bah's cocktails to go.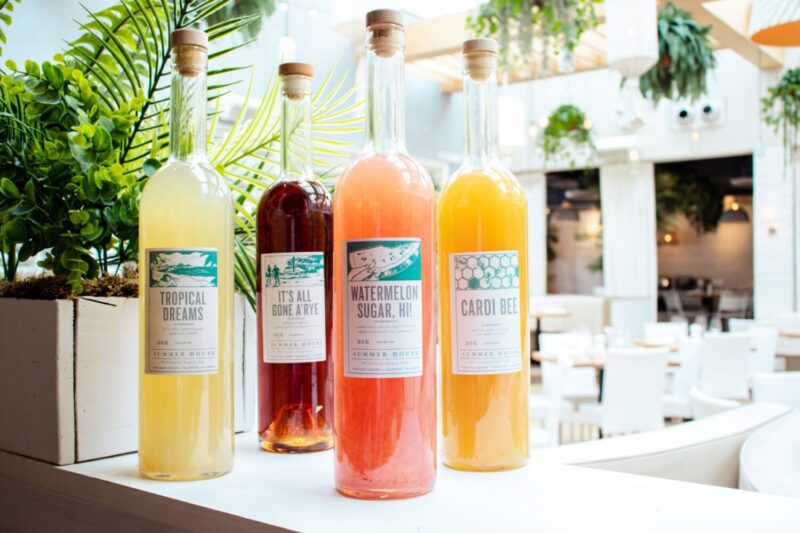 Summer House – Lincoln Park is offering  handcrafted Cocktails To-Go for carryout, including the Cardi Bee with aged rum, orgeat, chartreuse, pineapple, and cardamom, and Watermelon Sugar, Hi! with Summer House-selected Codigo 1530 Rosa Tequila Single Barrel, lime, and watermelon. Each cocktail comes in a 9-ounce sealed bottle for $16, plus tax or a 24-ounce sealed bottle for $48, plus tax.  View the full menu for Summer House's Cocktails To-Go. To order, stop by the restaurant or call 773-634-4100.
CHICAGO: River North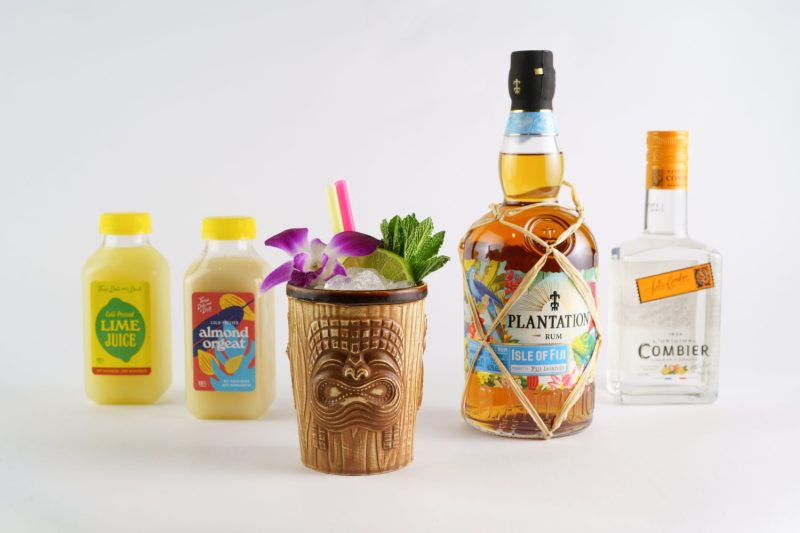 Gin and Juice is a carryout and delivery-only concept that gives you the chance to bring the best version of your favorite classic cocktails home. Gin and Juice offers individually bottled cocktails and group cocktail kits like the Espresso Martini, Mai Tai, Paloma and Sesame Old Fashioned. Cocktail kits include everything you need from spirits to mixers like fresh squeezed juices, hand-crafted cordials, syrups, and garnishes, to a selection of bar tools and specialty cocktail ice.  Order Gin and Juice online

Osteria Via Stato is featuring two Italian-inspired cocktails to go; the Stella Bianco with Grey Goose La Poire, St. Germain Elderflower, white grape juice and fresh lemon sour and the Sicilian Old Fashioned with Very Old Barton Over Proof Bourbon, Zucca Amaro, Bittermen's Burlesque Bitters and Amarena Cherries. Pick-up single servings or a bottle that includes three cocktails. Bottles of housemade Limoncello are also available to go and are perfect for an after dinner digestivo. Call 312-642-8450 to place your order or add the cocktails to your Osteria carryout order online
Pizzeria Portofino is giving you the chance to add a selection of their signature cocktails to-go to your next carryout or delivery order. Choose from Portofino Spritz, Venetian Spritz, Amalfi Spritz, Tequila(N) Me Softly, or River North with a View. Order Pizzeria Portofino's cocktails to-go online.

Get your tiki fix to-go! Three Dots and a Dash is offering signature cocktails including the Down Periscope, Jet Pilot and Saturn, available in 8 oz or 16 oz. Stop by Three Dots and a Dash to get your cocktails to-go or order the Three Dots to-go cocktails online
LINCOLNWOOD:

L.Woods is offering classic cocktails to-go including a Classic Old Fashioned, L. Woods Manhattan and Classic Red Sangria. Each cocktail serves two and are available for pick-up from the restaurant daily.
WASHINGTON D.C.

RPM Italian – D.C. is offering signature cocktails for delivery and carryout, including the RPM Manhattan, RPM Negroni, RPM Old Fashioned and RPM Margarita ($16 each for a 4 oz. serving, plus tax).  Order RPM Italian D.C. online.

Wildfire – Tysons  now offers specialty cocktails for carryout! From the popular Stormy Night martini to a Premium Margarita, your favorite Wildfire cocktails are now available to be enjoyed at home in containers that serve 1 or 3. Call 703-442-9110 to place your order.