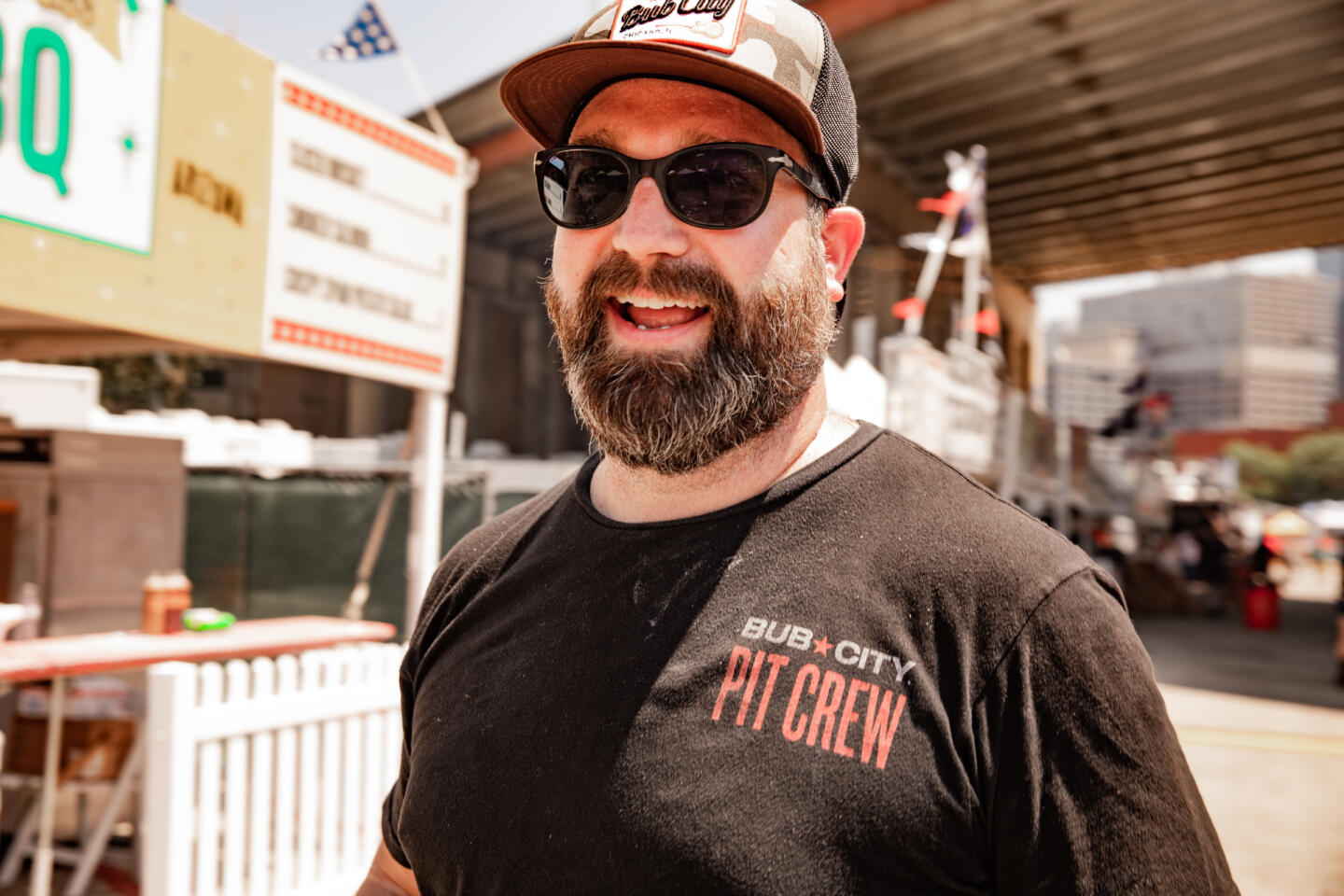 Christian Eckmann
Chef Partner of Bub City, Bub City Rosemont, Joe's Life and Three Dots and a Dash
Christian Eckmann is a Chef Partner at Lettuce Entertain You Restaurants where he oversees menu development for more than a dozen restaurant concepts nationwide and is instrumental in the expansion of one of the most successful divisions within the Chicago-based company.

Eckmann initially set out to become a doctor, earning degrees in zoology and neurobiology from Miami University. Upon graduating in 1996, Eckmann decided to take a position in the business world while simultaneously working weekends in the kitchen at Froggy's in Highwood, Illinois, under chef Thierry Lefeuvre.

In 1998, Eckmann enrolled at Kendall College in Evanston to learn the culinary fundamentals and further expand his knowledge. He headed west to Phoenix as part of his coursework and trained under renowned chef Vincent Guerithault at his first restaurant, Vincent on Camelback, which notoriously introduced the hybrid of French-American and Southwest cuisine. Before graduating with a degree in Culinary Arts in 2000, Eckmann secured a position alongside the internationally acclaimed French master Jean Banchet at the prestigious Le Français in Wheeling, Illinois.

For a year, Eckmann worked alongside Juan Mari Arzak at his three-star Michelin restaurant, Arzak in the Basque town of San Sebastian, and left with a new connection to Spanish cooking combined with his French training. In late 2002, he was introduced to Lettuce managing partner Gabino Sotelino and shortly after in January 2003, he was hired by Chef Sotelino to serve as the sous chef of acclaimed fine dining restaurant Ambria before heading up the kitchen as executive chef. When Ambria closed its doors in June 2007, Eckmann teamed up with LEYE divisional president Chris Meers, whose restaurant repertoire at the time included Mon Ami Gabi locations in Las Vegas, Bethesda, Maryland, Oak Brook and Lincoln Park, Illinois, and the Café Ba-Ba-Reeba! locations in Chicago and Las Vegas.

Today he works to create and implement new dishes for concepts including RJ Grunts, Bub City in River North and Rosemont, Ramen-san, RPM Italian and Three Dots and a Dash. Eckmann is also part of the Bub City Pit Crew, where he travels with the Bub City Rig to festivals nationwide, and plays a large role in the annual Windy City Smokeout—Chicago's premier BBQ, country music and craft beer festival. In 2015, he made associate partner with Lettuce Entertain You. Eckmann is also a partner with the Windy City Smokeout.

Eckmann resides in Chicago with his wife, Aimee, and son, Sebastian. When not experimenting in the kitchen, he enjoys traveling throughout the world to find new influences, competing in triathlons and gardening at home.