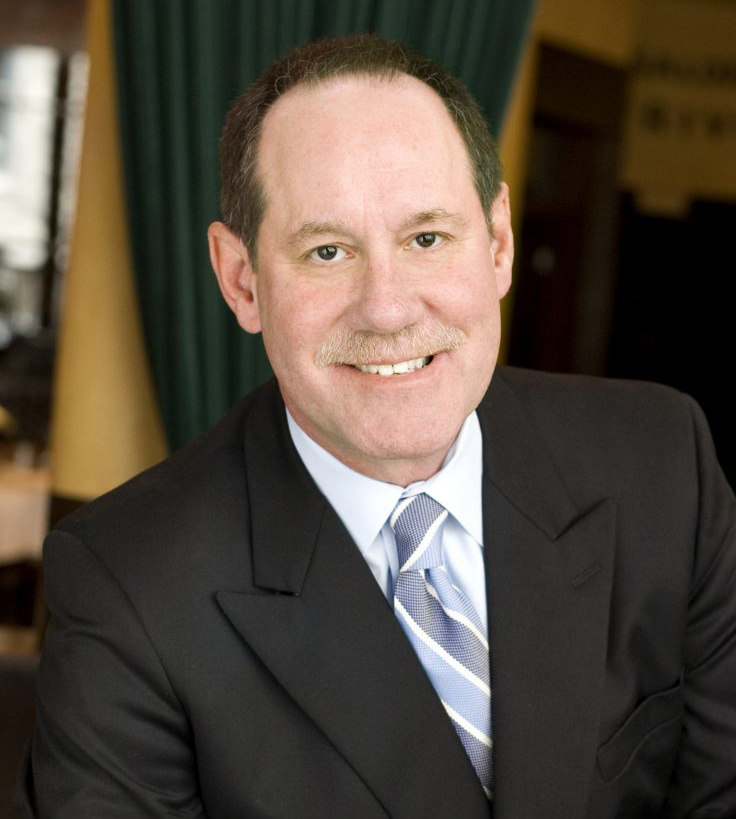 Steve LaHaie
Senior Vice President of the Shaw's Crab House Division - Retired on May 4, 2022
Retired - May 4, 2022

Steve LaHaie is Senior Vice President of the Shaw's Crab House Division of Lettuce Entertain You Restaurants, which includes Shaw's Crab House in both Chicago and Schaumburg, Tokio Asian Fusion in Schaumburg and Quality Crab & Oyster Bah in Chicago's Lincoln Park.

Raised on the shores of Michigan's Upper Peninsula, Steve comes from a restaurant family. His grandfather and great-grandfather were fishermen and his father ran a restaurant which featured fresh fish from Lake Michigan. He has a B.A. in Business from Northern Michigan University and an M.B.A. in Hotel, Restaurant, and Institutional Management from Michigan State University's School of Hospitality Business.

Steve joined Lettuce in l981, working as a manager at Jonathan Livingston Seafood restaurant. With his extensive seafood knowledge and growing leadership, Lettuce CEO Kevin Brown pulled Steve into his new project, Shaw's Crab House. In 1984, Steve became General Manager at Shaw's first location in Chicago.

Steve was instrumental in Shaw's divisional growth, managing daily operations while assisting in new restaurant openings. Working again with Kevin in 1986, they opened Shaw's Deerfield followed by The Eccentric in 1989. With Shaw's continued success and Steve's hard work, he was promoted to Managing Partner in 1990. In 1993, the Shaw's team opened Mity Nice Bar & Grill in Chicago's Water Tower Place. In 2000, Steve opened Shaw's third location in Schaumburg. Steve helped open Tokio Asian Fusion in Schaumburg; an izakaya-inspired Asian-fusion restaurant. The Shaw's Team opened their newest venture, Quality Crab & Oyster Bah, in 2015 on Halsted Street in the Lincoln Park neighborhood of Chicago.

During this time, Steve spearheaded the growth in Shaw's oyster program and menu development, bringing Shaw's into the spotlight as one of the country's premier seafood restaurants. Hoping to share his enthusiasm for oysters and fresh fish, he developed several seafood festivals, including Shaw's annual Oyster festival – a now popular annual event in the Chicagoland area. He initiated a partnership with Shaw's and Chicago's famous Shedd Aquarium by joining their sustainable seafood program which supports healthy fishing management.

"I feel a connection to the Great Lakes and all they provide. I grew up on the lakes, live close to one now and vacation in Michigan. I appreciate their beauty and support their health. I want to ensure that the Shaw's team and menus support this anyway we can," states Steve.

He looks forward to Shaw's future and loves his job. "I feel fortunate to be part of this great restaurant in this wonderful city." Steve is grateful to Kevin Brown for pulling him into this project years ago. "Kevin has been an inspiration to work with and is always bringing new ideas to the table. He is a wonderful partner to have."

Steve resides in Chicago's Lakeview neighborhood near the shores of Lake Michigan.