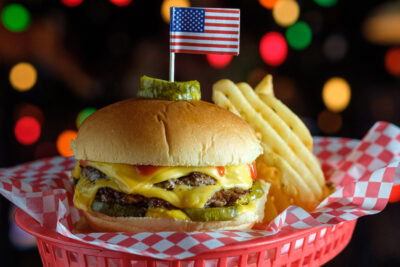 Your Guide to 4th of July in Chicago
Join us or order to-go
Time to celebrate the red, white and blue! Check out which of our Chicago restaurants are open for the holiday on Monday, July 4, as well as offering specials for carryout and delivery so you can enjoy wherever you watch the fireworks.
Won't be in Chicago? View our 4th of July happenings in other markets:
Austin | Las Vegas | Los Angeles | Twin Cities | Washington D.C.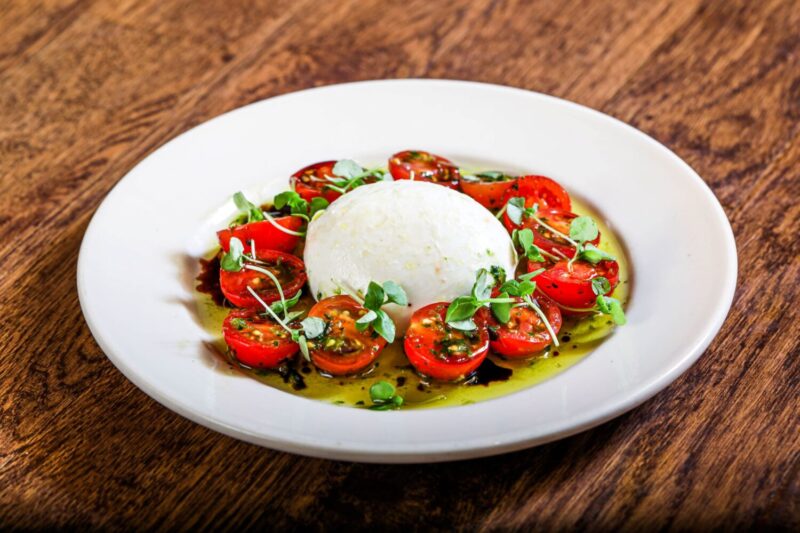 Antico Posto
WHEN: Monday, July 4: 11:30 AM – 4:00 PM
WHAT: Antico Posto will be open for lunch serving favorites including the Burrata Caprese, Brick Oven Pepperoni Pizza, Gnocchi Bolognese, weekly specials and more. End on a sweet note with a scoop of Homemade Gelato or an aperitivo on the patio. Carryout and delivery will also be available. View the Antico Posto menu
CONTACT: 630-586-9200 | Make a reservation at Antico Posto | Order carryout and delivery from Antico Posto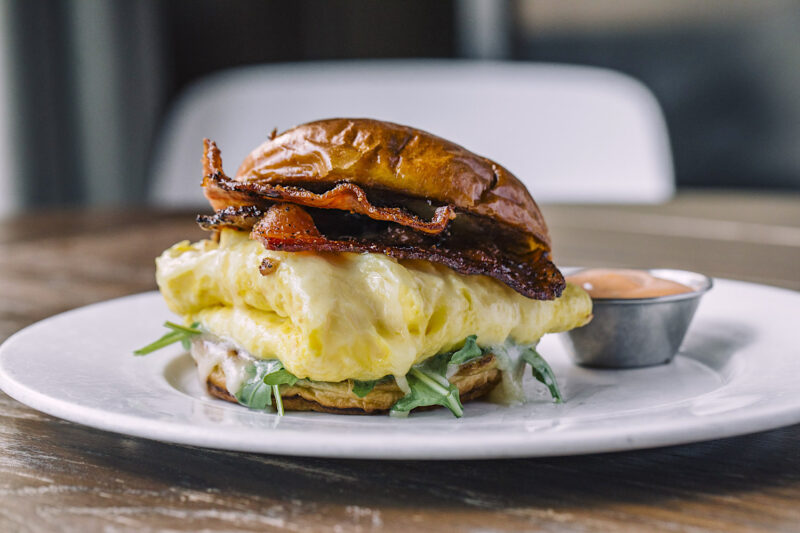 Beatrix – River North, Streeterville, Fulton Market, Oak Brook
WHEN: Monday, July 4: Brunch until 3:00 PM
WHAT: Join the River North, Streeterville, Fulton Market and Oak Brook locations for brunch served special for the day until 3:00 PM. Enjoy favorites like the Lemon & Blueberry Yogurt, Bacon, Cheddar & Egg Sandwich, Migas Egg Scramble, Baked French Toast, Prime Burger and more. Looking to kick off the weekend early? Join Beatrix in River North and Fulton Market for brunch until 3:00 PM every Friday. Carryout and delivery will also be available. The Beatrix – Loop and Beatrix Market locations will be closed on Monday, July 4. View the Beatrix – River North, Streeterville, Fulton Market, Oak Brook menu
CONTACT: Make a reservation at the Beatrix location nearest you | Order carryout and delivery from the Beatrix location nearest you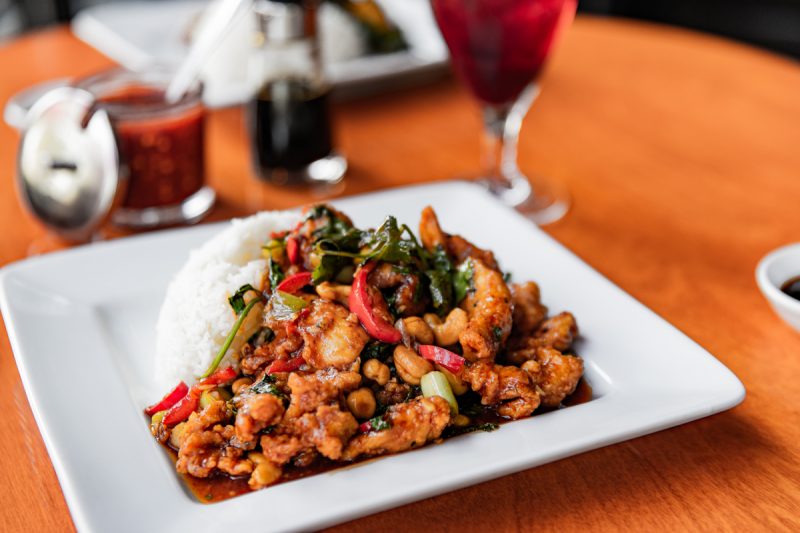 Big Bowl – Chicago
WHEN: Monday, July 4: 3:00 PM – 8:00 PM
WHAT: Big Bowl will be open for dine-in, carryout and delivery, serving the regular menu. If entertaining at home, order the party platters to-go. View the Big Bowl – Chicago menu
CONTACT: 312-951-1888 | Make a reservation at Big Bowl – Chicago | Order carryout and delivery from Big Bowl – Chicago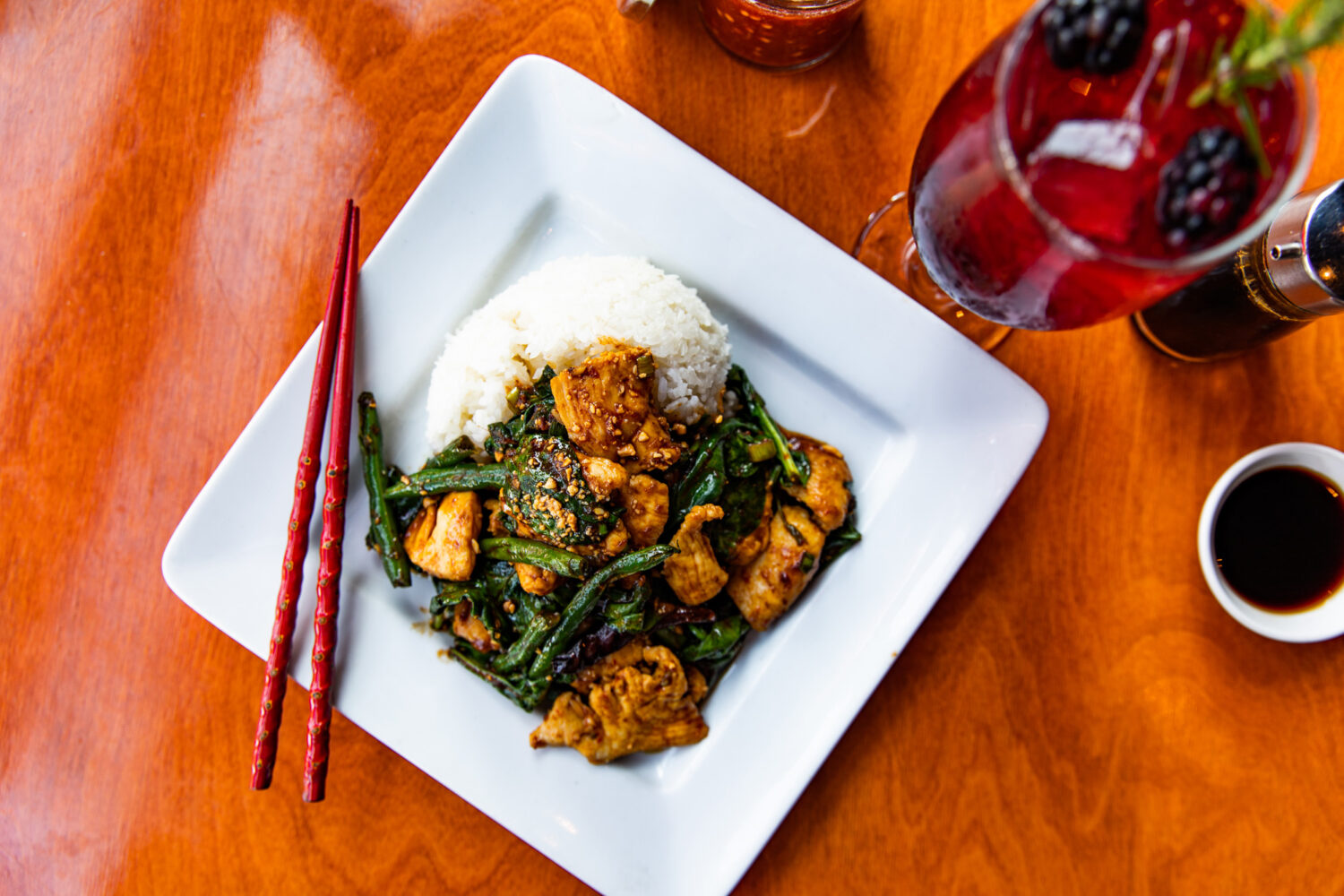 Big Bowl – Schaumburg, Lincolnshire
WHEN: Monday, July 4: 11:30 AM – 7:00 PM
WHAT: Big Bowl will be open for dine-in, carryout and delivery, serving the regular menu. If entertaining at home, order the party platters to-go. View the Big Bowl menu
CONTACT: Lincolnshire: 847-808-8880 | Schaumburg: 847-517-8881 | Make a reservation at the Big Bowl location nearest you | Order carryout and delivery from the Big Bowl location nearest you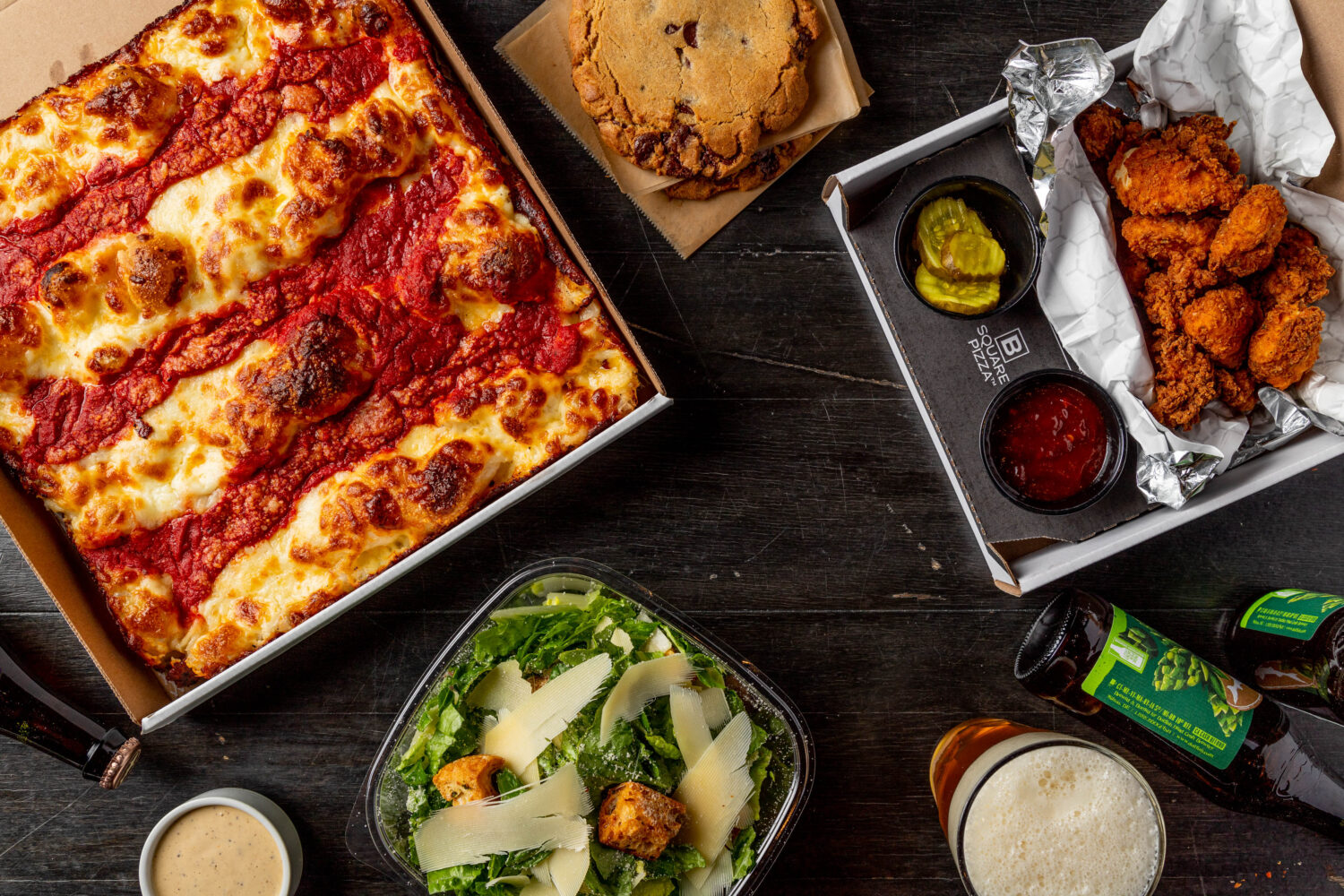 B Square Pizza
WHEN: Monday, July 4: 11:00 AM – 8:00 PM
WHAT: Special for the month of July, order the family Meal which includes a 12-inch cheese, sausage, or pepperoni pizza, a large Caesar Salad, a dozen boneless wings with choice of sauce, and a hand pie for $39.95, plus tax (gratuity not included).View the B Square Pizza menu
CONTACT: 224-676-0312 |  Order carryout and delivery from B Square Pizza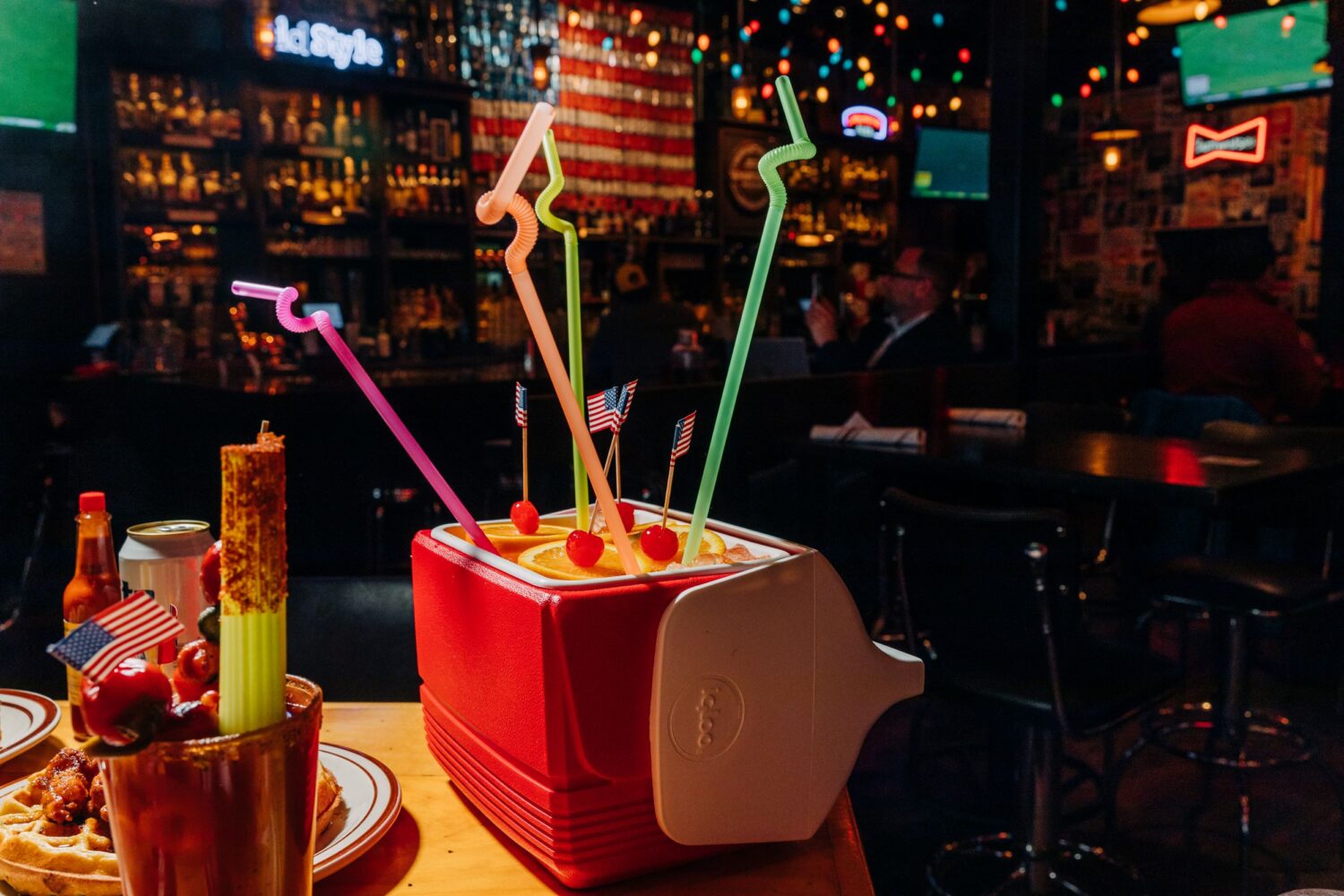 Bub City – Chicago
WHEN: Friday, July 1 – Monday, July 4: Hours vary by night
WHAT: Bub City – Chicago is featuring live bands Friday, Saturday, Sunday, and Monday night, and will be open for dine-in, delivery, and carryout, serving the regular menu. Brunch Saturday and Sunday will feature specials including a Bacon Waffle with Nashville Hot Chicken Bites, as well as a DJ from 12:00 PM-4:00 PM. View the Bub City Chicago menu
CONTACT: 312-610-4200 | Make a reservation at Bub City Chicago | Order carryout and delivery from Bub City Chicago
Bub City – Rosemont
WHEN: Monday, July 4: 11:30 AM – 9:30 PM
WHAT: Bub City – Rosemont will be open for dine-in, delivery, and carryout, serving the regular menu. View Bub City – Rosemont's Menu
CONTACT: 847-261-0399 | Make a reservation for Bub City – Rosemont | Order carryout and delivery from Bub City Chicago
Joe's Seafood, Prime Steak & Stone Crab
WHEN: Monday, July 4: 11:30 AM – 6:00 PM
WHAT: Joe's will be open offering it's regular menu for dine-in, carryout and delivery. View the Joe's Seafood, Prime Steak & Stone Crab menu
CONTACT: 312-379-5637 | Make a reservation at Joe's Seafood, Prime Steak & Stone Crab |Order carryout and delivery from Joe's Seafood, Prime Steak & Stone Crab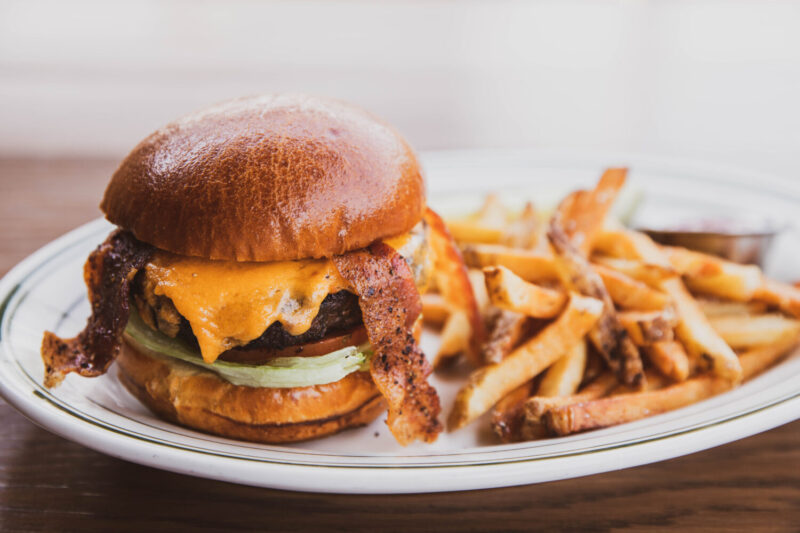 L. Woods Tap & Pine Lodge
WHEN: Monday, July 4: 11:30 AM – 7:00 PM
WHAT: L. Woods Tap & Pine Lodge will be open for dine-in, carryout and delivery. Enjoy favorites or order holiday specials like The Wisconsinator Burger with Nueske's applewood bacon, Merkts cheddar, fried cheese curds and grilled onion or the Cherry Cobbler with vanilla ice cream. View the L. Woods Tap & Pine Lodge menu
CONTACT: 847-677-3350 | Make a reservation at L. Woods Tap & Pine Lodge | Order carryout and delivery from L. Woods Tap & Pine Lodge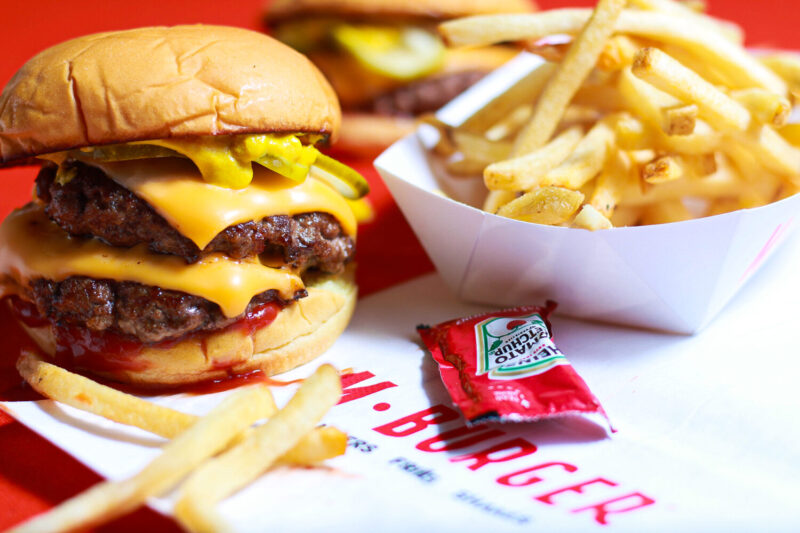 M Burger
WHEN: Monday, July 4: Hours vary by location
WHAT: M Burger will be serving up the full menu of juicy burgers, crispy fries, midwestern shakes and soft serve cones. Open for dine-in, delivery and carryout, View the M Burger menu
CONTACT: Order carryout and delivery from M Burger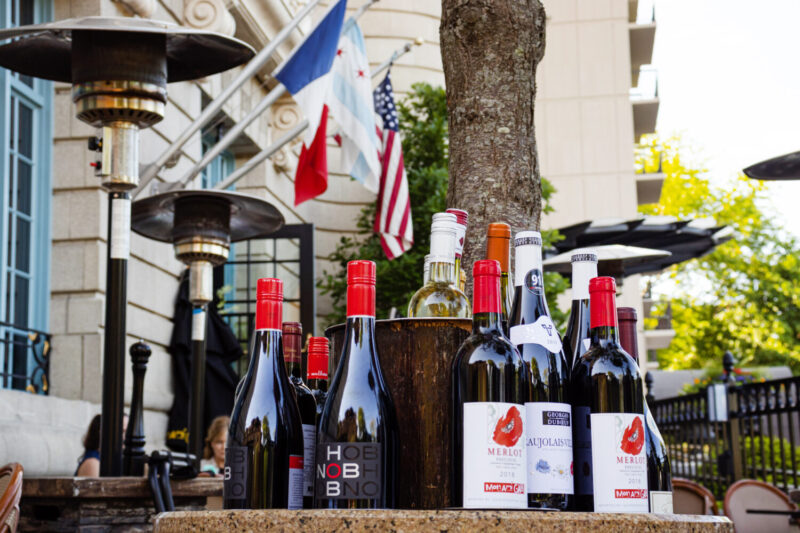 Mon Ami Gabi – Lincoln Park
WHEN: Monday, July 4: CLOSED
WHAT: Mon Ami Gabi in Lincoln Park will be closed for service on Monday, July 4. Grab a seat on their newly expanded outdoor patio or in their dining rooms the weekend before and Tuesday, July 5 for regular service. Indulge in a red, white, and brunch on Sunday, July 3, or save your dinner plans for a satisfying French feast throughout the holiday weekend. View the Mon Ami Gabi – Lincoln Park menu
CONTACT: 773-348-8886 | Make a reservation at Mon Ami Gabi – Lincoln Park | Order carryout and delivery from Mon Ami Gabi – Lincoln Park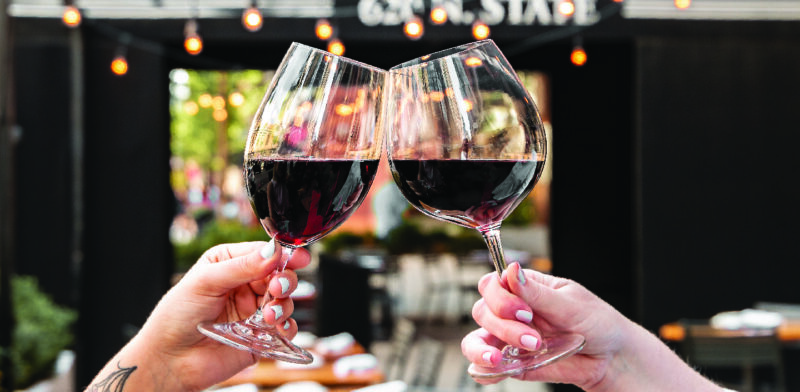 Osteria Via Stato
WHEN: Monday, July 4: 4:00 PM – 7:00 PM
WHAT: Celebrate the 4th of July with an a la carte menu featuring thin-crust Roman-style pizzas, and Italian specialties such as Slagel Farm Meatballs "Polpettini", Alaskan Halibut and Roasted Chicken with Spring Panzanella. The full a la carte menu will be available for dine-in, carryout and delivery. View the Osteria Via Stato menu
CONTACT: 312-642-8450 | Make a reservation at Osteria Via Stato | Order carryout and delivery from Osteria Via Stato "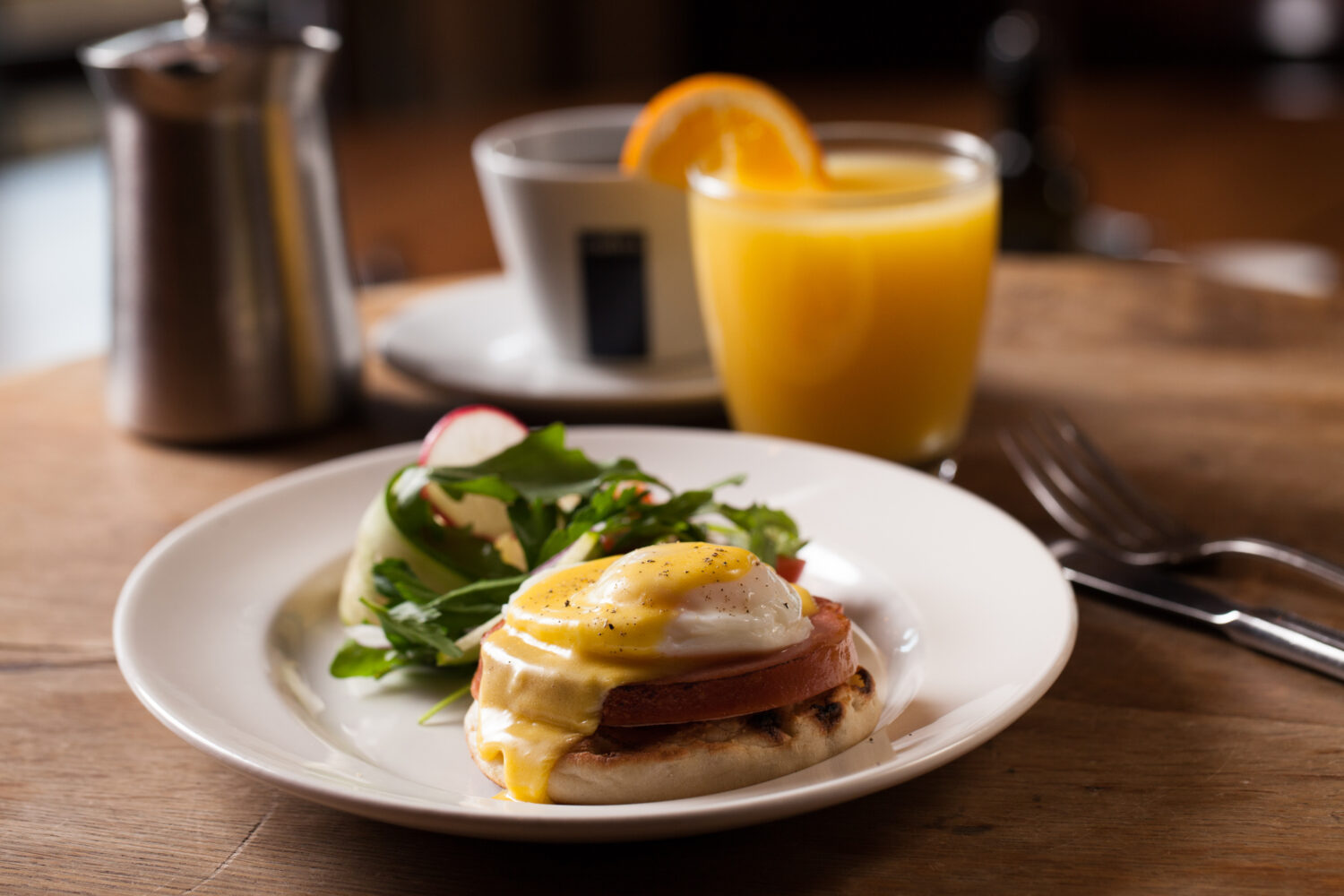 Saranello's
WHEN: Sunday, July, 3: 10:00 AM – 2:00PM
WHAT: Saranello's will be serving a celebratory summer brunch. Chef Mychael will be adding beef brisket to the carving station, pulled pork sliders, and other summer favorites to the buffet. View the Saranello's menu
CONTACT: 847-777-6878 | Make a resrvation at Saranello's | Order carryout and delivery from Saranello's
Quality Crab & Oyster Bah
WHEN: Monday, July 4: 11:30 PM – 8:00 PM
WHAT: Quality Crab & Oyster Bah will be open for dine-in, carryout and delivery. View the Quality Crab & Oyster Bah Menus.
CONTACT: 773-248-3000 | Make a reservation at Quality Crab & Oyster Bah | Order carryout and delivery from Quality Crab & Oyster Bah
Shaw's Crab House – Chicago
WHEN: Monday, July 4: 12:00 PM – 7:00 PM
WHAT: Shaw's Crab House – Chicago will be open for dine-in, carryout and delivery. View Shaw's – Chicago's menu.
CONTACT: 312-527-2722 | Make at reservation at Shaw's – Chicago | Order carryout and delivery from Shaw's – Chicago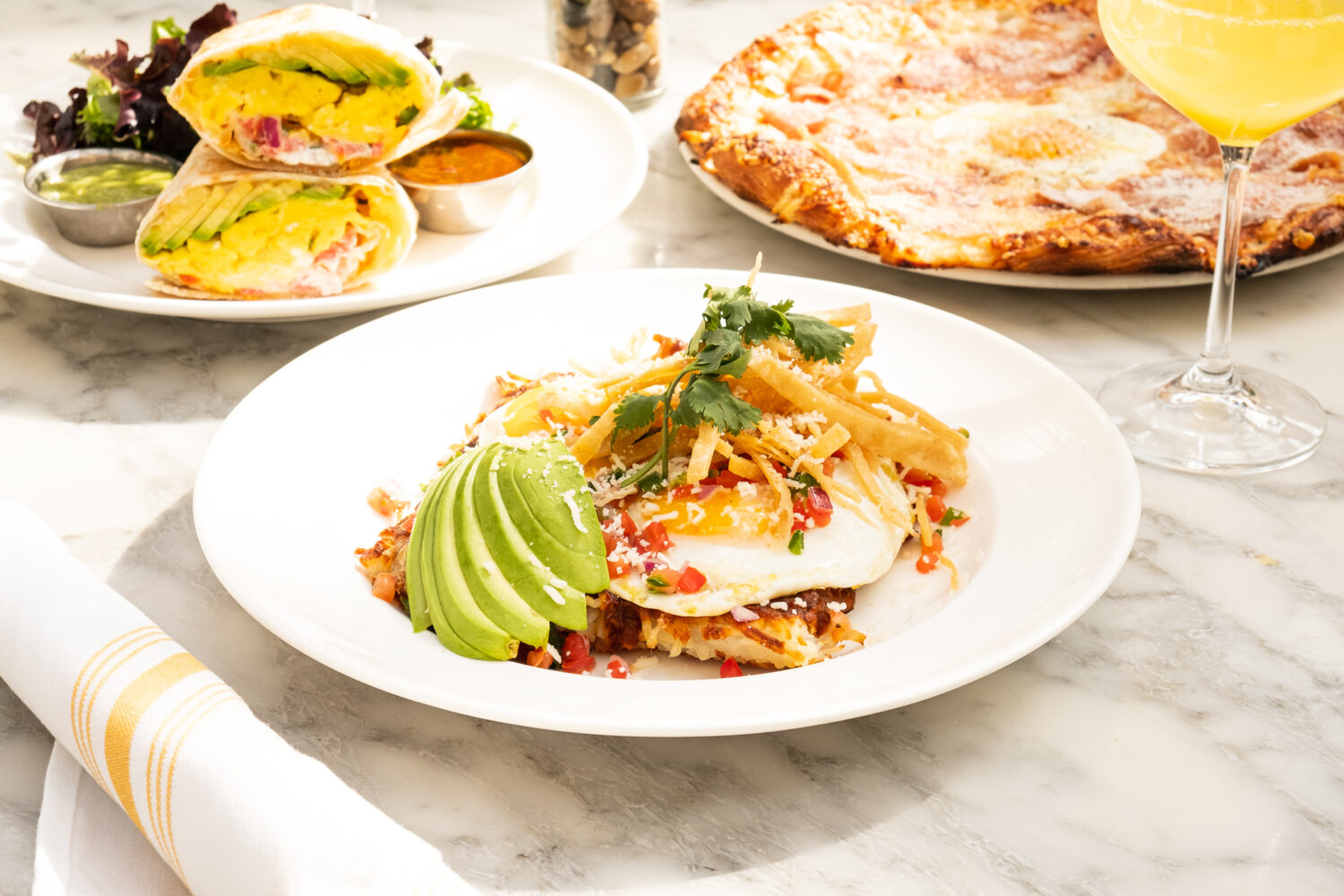 Summer House
WHEN: Monday, July 4: 11:00 AM – 10:00 PM; Tuesday, July 5: CLOSED
WHAT: Summer House will be open for dine-in, carryout and delivery. Alongside the regular Dining Menu, the secret Summer Mondays menu featuring brunch specials will be available from 11:00 AM to 3:00 PM. Ask your server about the menu when you're in, and stay tuned on the @summerhousesm Instagram for hints. Summer House will close for service on Tuesday, July 5. View the Summer House – Lincoln Park menu
CONTACT: 773-634-4100 | Make a reservation at Summer House | Order carryout and delivery from Summer House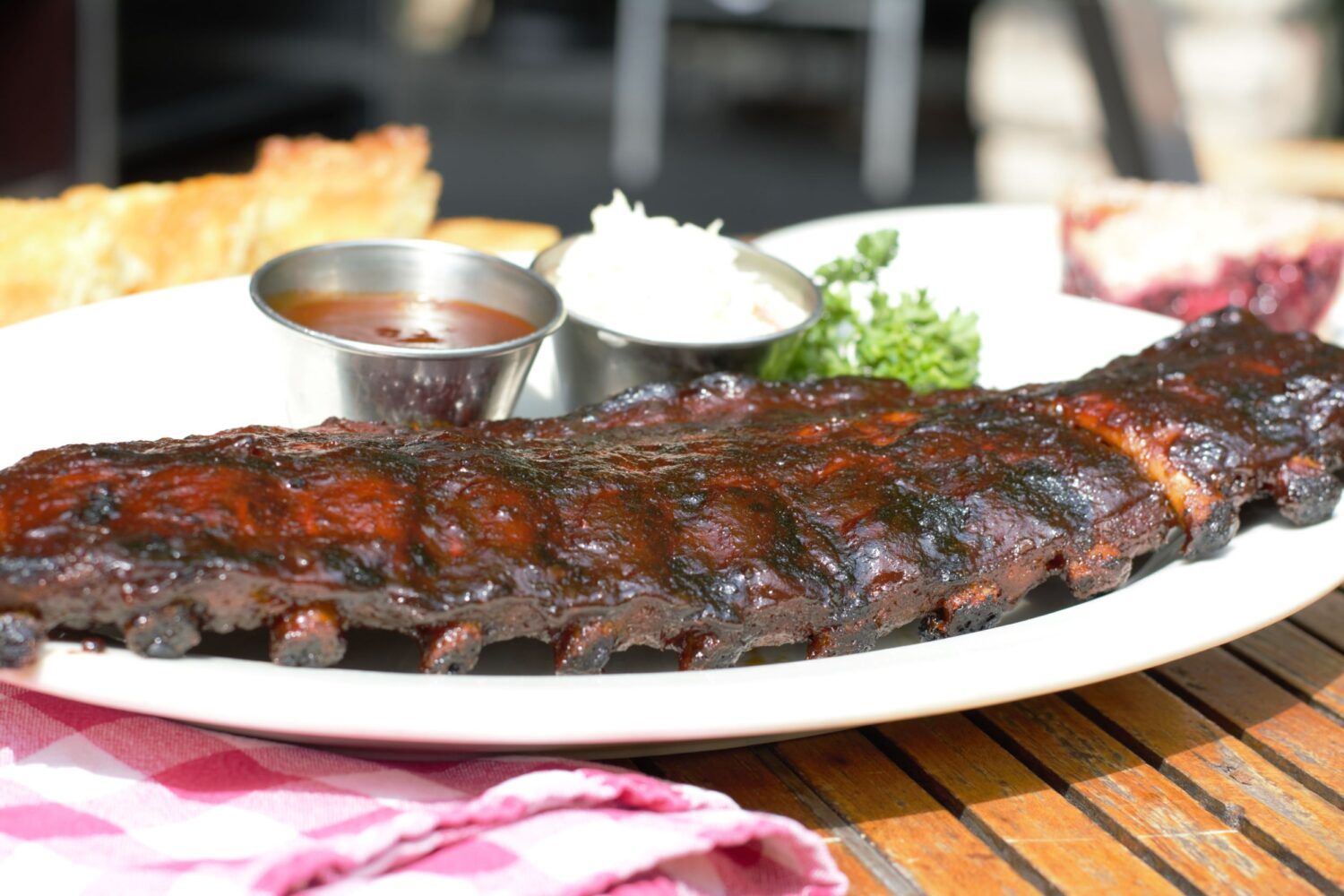 Wildfire – Lincolnshire, Glenview, Schaumburg & Oak Brook
WHEN: Monday, July 4: hours vary by location
WHAT: Wildfire will be open for dine-in, carryout and delivery. Enjoy some favorites including our Barbecued Baby Back Ribs, All Natural Turkey Burger, Macadamia Nut Crusted Halibut, Coconut Shrimp and more. Entertaining at home? Pick-up party platters and a homemade pie.
View the Wildfire menu
CONTACT: Make a reservation at the Wildfire location nearest you | Order carryout and delivery from the Wildfire location nearest you