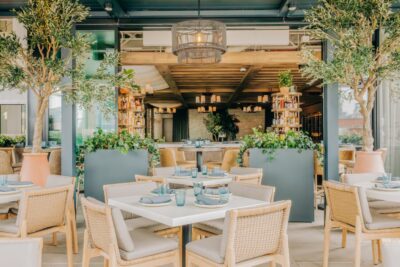 Get Cozy on These All-Season Patios
Stay warm while enjoying fall outdoors
Who says patio season is over? These Lettuce restaurants in the Chicagoland area offer enclosed heated patios for you to enjoy all season long.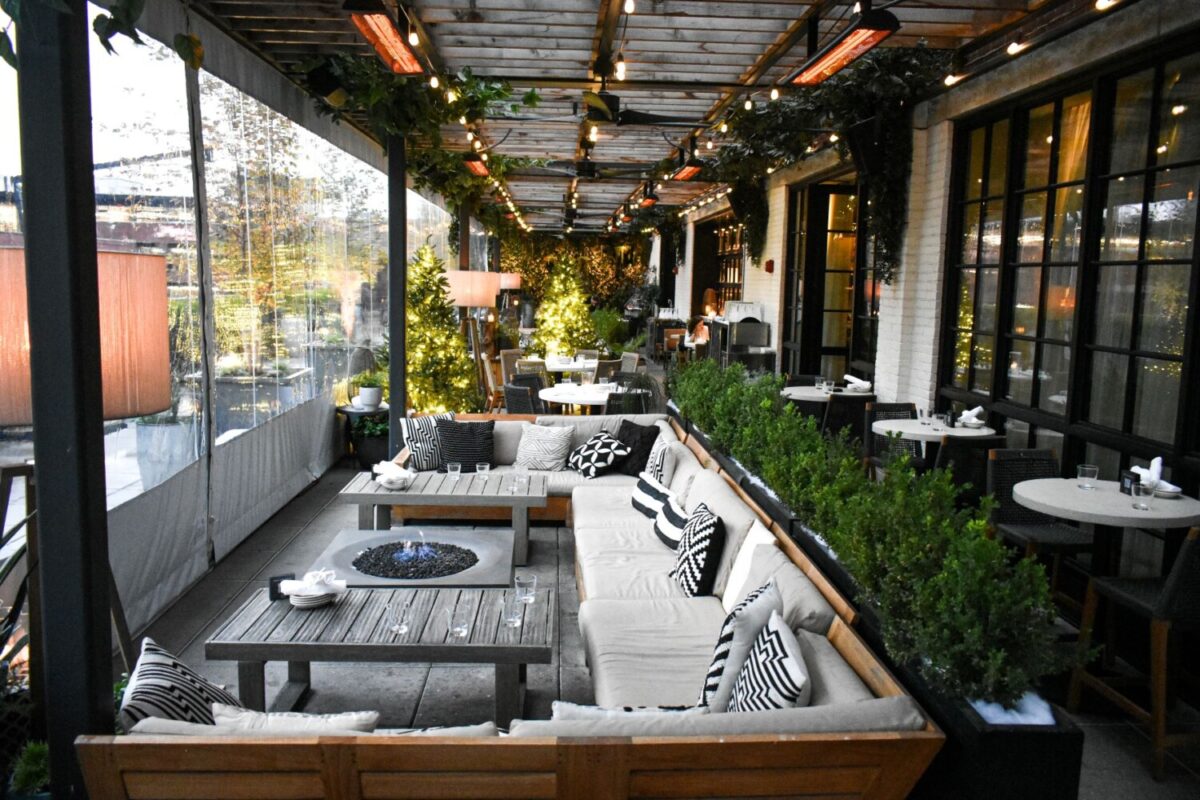 Aba – Chicago
Aba's rooftop patio is enclosed for the season, complete with cozy fire pits by the lounge seating, overhead heaters and blankets available upon request. Enclosed patio seating is available for dinner and weekend brunch. View the Aba Menus.
CONTACT: 773-645-1400 | Make a reservation at Aba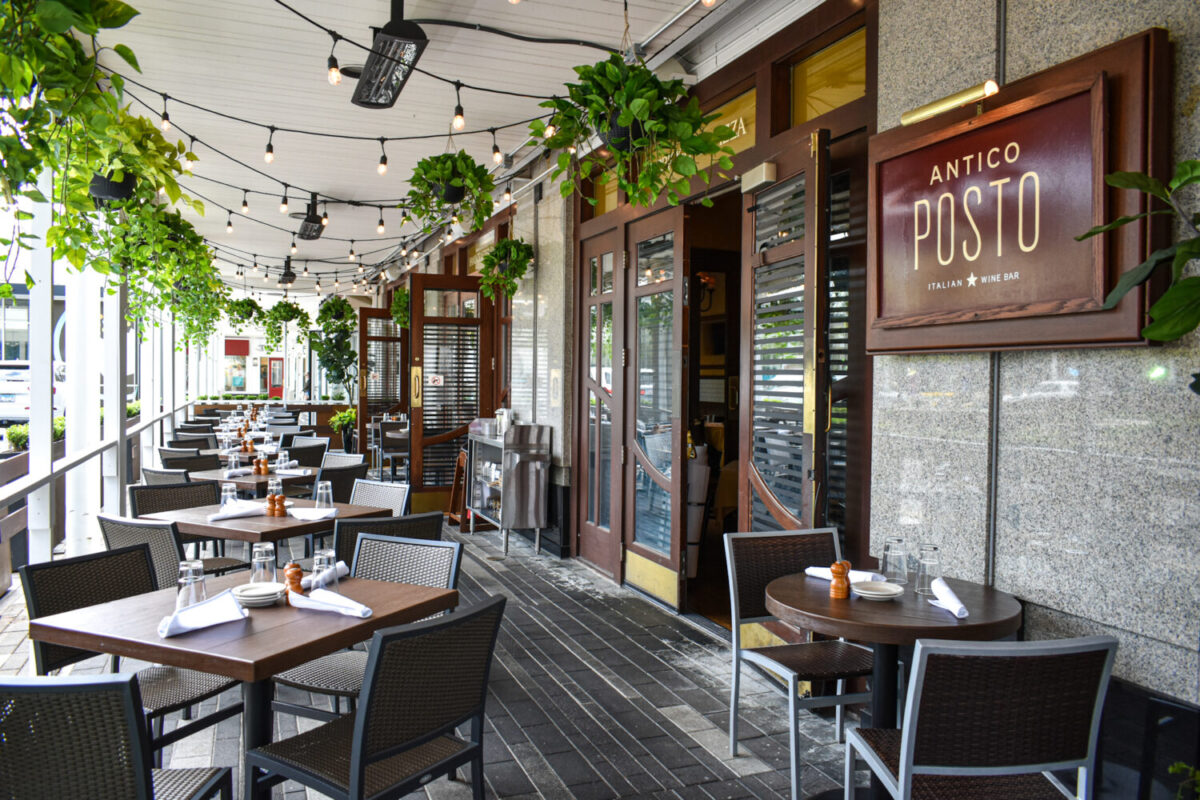 Antico Posto
Antico Posto has a covered patio serving an all-day menu for lunch and dinner of house-made pasta, brick oven pizza and weekend specials. View Antico Posto's menu.
CONTACT: 630-586-9200 | Make a reservation for Antico Posto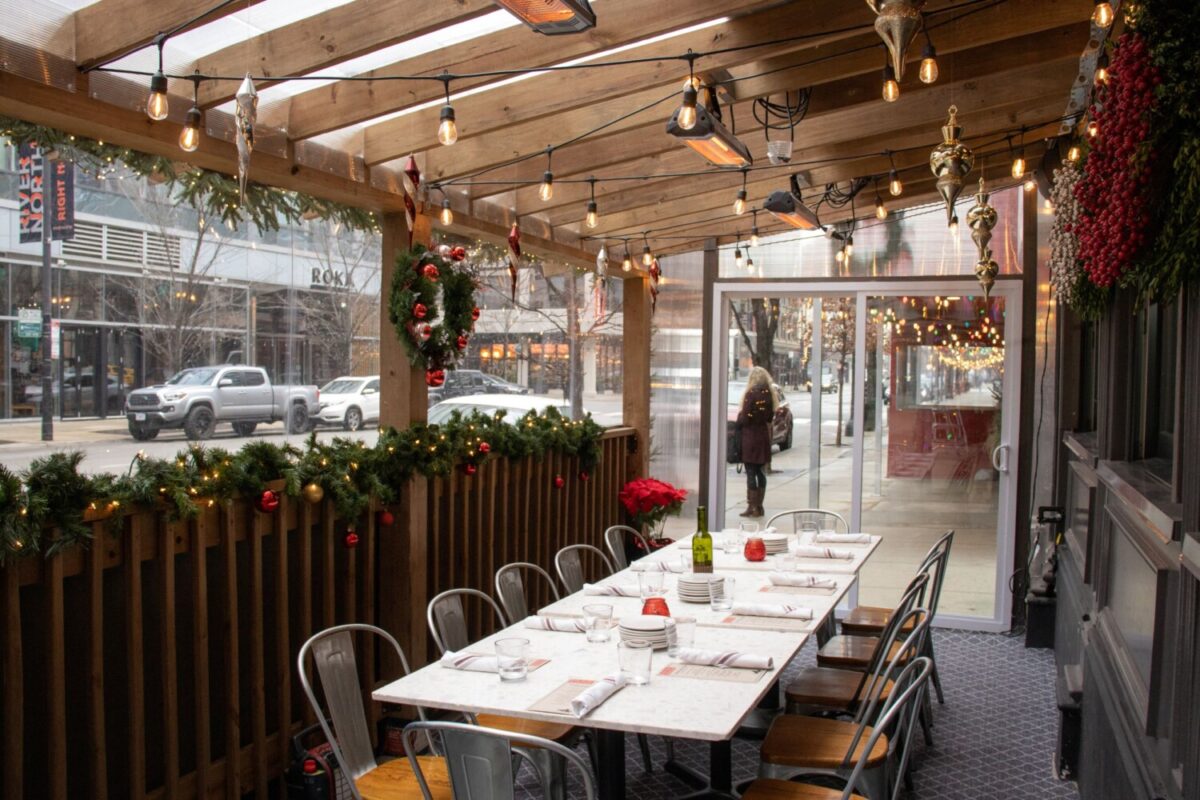 Lil' Ba-Ba-Reeba!
Step into a Spanish snow globe at Lil' Ba-Ba-Reeba!'s Heated Veranda. The patio offers a covered roof, electric heaters and warm lighting fit for all weather. Rain, snow or shine, enjoy seasonal sangrias, hand-crafted cocktails and a variety of Spanish tapas and pintxos. In the event of extreme weather conditions, patio reservations may be canceled. Outdoor reservations are not transferable to the indoor dining room without advance notice (subject to availability). View the Lil' Ba-Ba-Reeba! menu.
CONTACT: 312-985-6909 | Make a reservation at Lil' Ba-Ba-Reeba!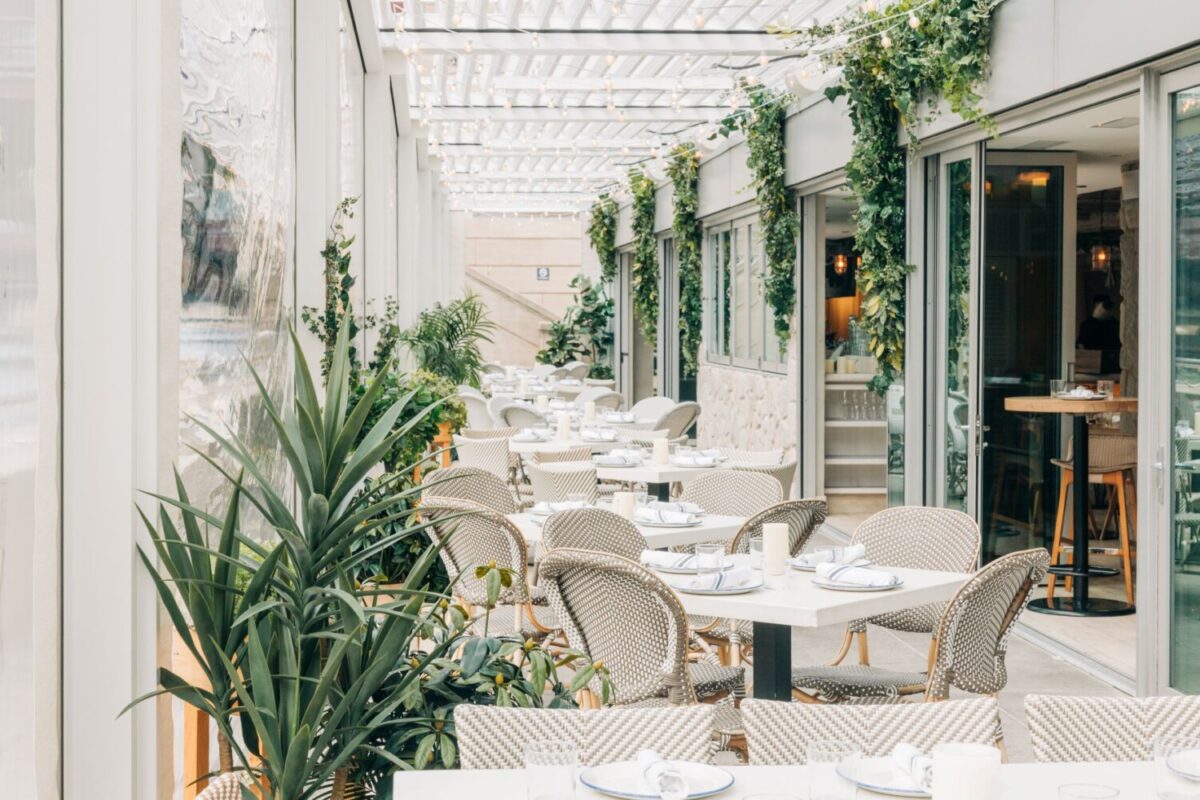 Pizzeria Portofino 
Pizzeria Portofino offers dining on its all-weather, temperature-controlled riverfront patio. A $2.50 per person deposit is required. View Pizzeria Portofino's menu
CONTACT: 312-900-9018 | Make a reservation for Pizzeria Portofino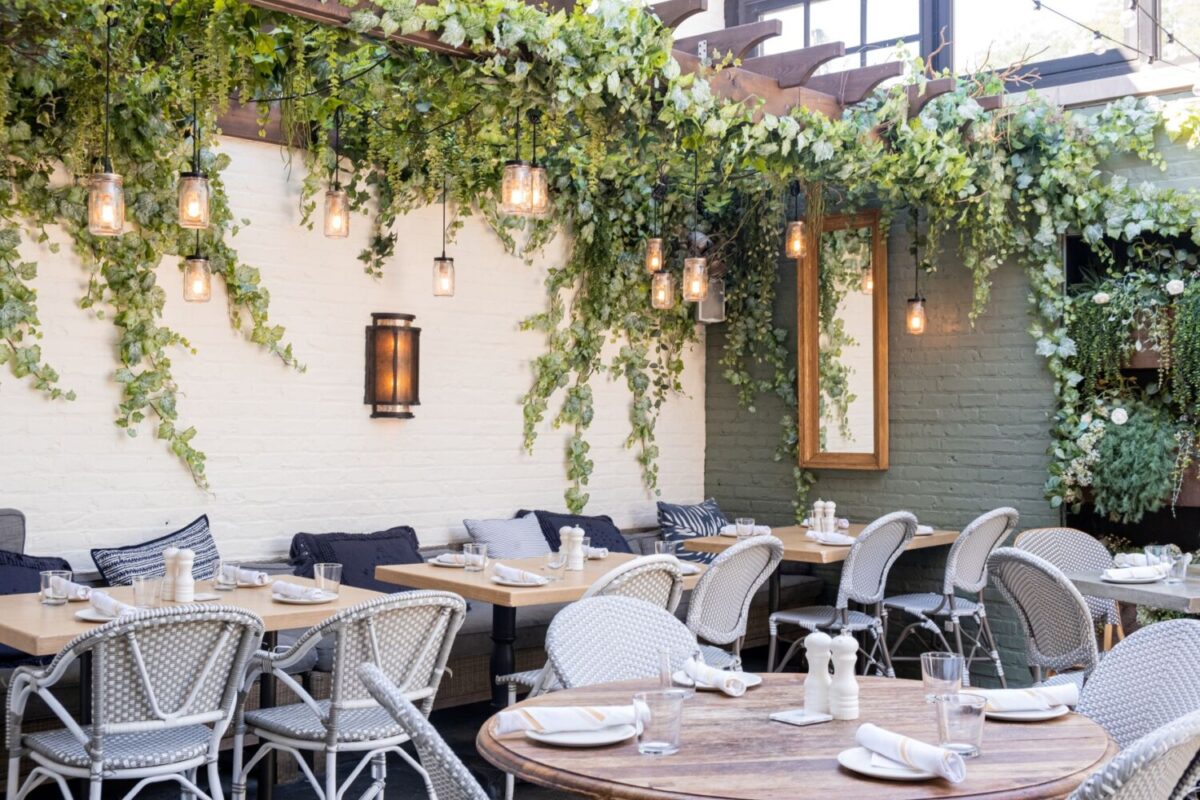 Summer House in Lincoln Park offers dining on the All-Seasons Courtyard. This hidden gem adds Summer House's warmth and brightness to the colder months with its retractable roof, brick-lined walls, greenery, a fireplace and illuminated string lights. View the Summer House menu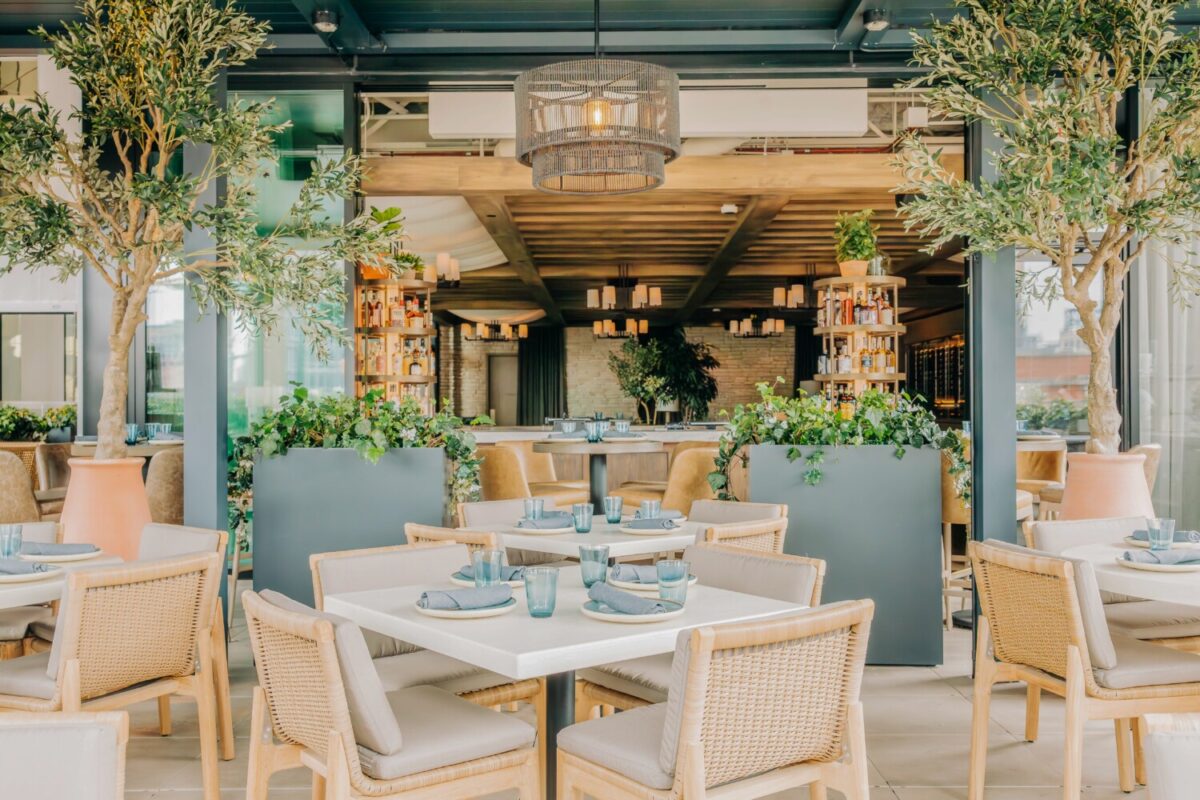 The Oakville Grill & Cellar
The Oakville Grill & Cellar is open for patio dining on their all-seasons terrace. Amidst its bustling Fulton Market neighborhood, the patio provides a perfect, Napa Valley-inspired oasis for you to spend an afternoon or evening.
View The Oakville Grill & Cellar's menu
CONTACT:
 773-309-2300 | Make a reservation at The Oakville Grill & Cellar 
Tokio Pub's all-season patio with string lights and greenery is open for dining and private events all year round. The patio effortlessly extends the restaurant's lively ambiance through a convenient garage door entrance, seamlessly connecting with the main dining room.
View Tokio Pub's menu