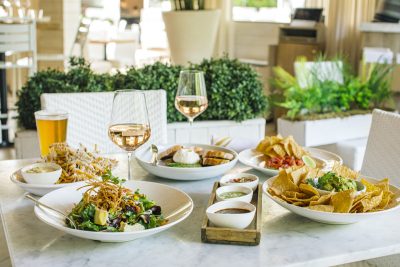 Contact
Have questions or need assistance? We're here to help!
How do I submit a request for a donation?
Our gift-giving is back! Thank you for your patience as we worked through the challenges of the pandemic. To request a donation please visit this website and complete the request form https://lettucedonations.com/online/.
How do I find out about jobs available with Lettuce Entertain You?
It's simple: we hire people with creativity, passion, and the drive to be the best. Please visit our careers website to see all available positions and apply directly.
What Restaurants Accommodate Dietary Restrictions?
All of our restaurants have very strict procedures when it comes to dietary restrictions and we are always accommodating of any allergies. We ask that you inform the hostess as well as your waiter/waitress as soon as you are greeted. You are also more than welcome to reach out to any of our restaurants individually if you wish to discuss further prior to your visit.

Vegan Options: All of our restaurants can accommodate a vegan diet, but menus that will already have plenty of vegan options can  be found at Beatrix, Ema, and Hub 51.

Gluten-Free Options: All of our restaurants can accommodate a gluten-free diet, but please see our Gluten-Free Friendly Restaurants post with a list of our most gluten conscious restaurants.
Is Maggiano's Little Italy a Lettuce Restaurant?
Maggiano's Little Italy is an affiliated restaurant with Lettuce Entertain You, we do not own or operate any of their locations. Due to the special nature of our relationship, Maggiano's honors the Lettuce Entertain You Frequent Diner program at all of their Chicagoland locations, as well as accepts our green Lettuce Entertain You gift cards at any Maggiano's nationwide. If you have comments or feedback for Maggiano's our team is unable to assist but you can reach out directly to Guest.RelationsAD@brinker.com.
My Frequent Diner Account
Please visit our Frequent Diner Club page for help with your account, adding missing points and to read our FAQs
Gift Cards purchases and balances
Please visit our Gift Cards page for help with your gift card, checking your balance and placing an order.
Planning a Party
Please visit our Parties page for help with planning your party, viewing available options and sending an inquiry.
Get in Touch
Have questions or need assistance? We're here to help!