Chicken Tenders
Recipe by Bub City
Prepare to satisfy your cravings with Bub City's irresistible Chicken Tenders recipe. Served alongside crispy golden fries and your favorite dipping sauces, whether made for 2 or a party, this recipe is a surefire crowd-pleaser that will leave everyone wanting more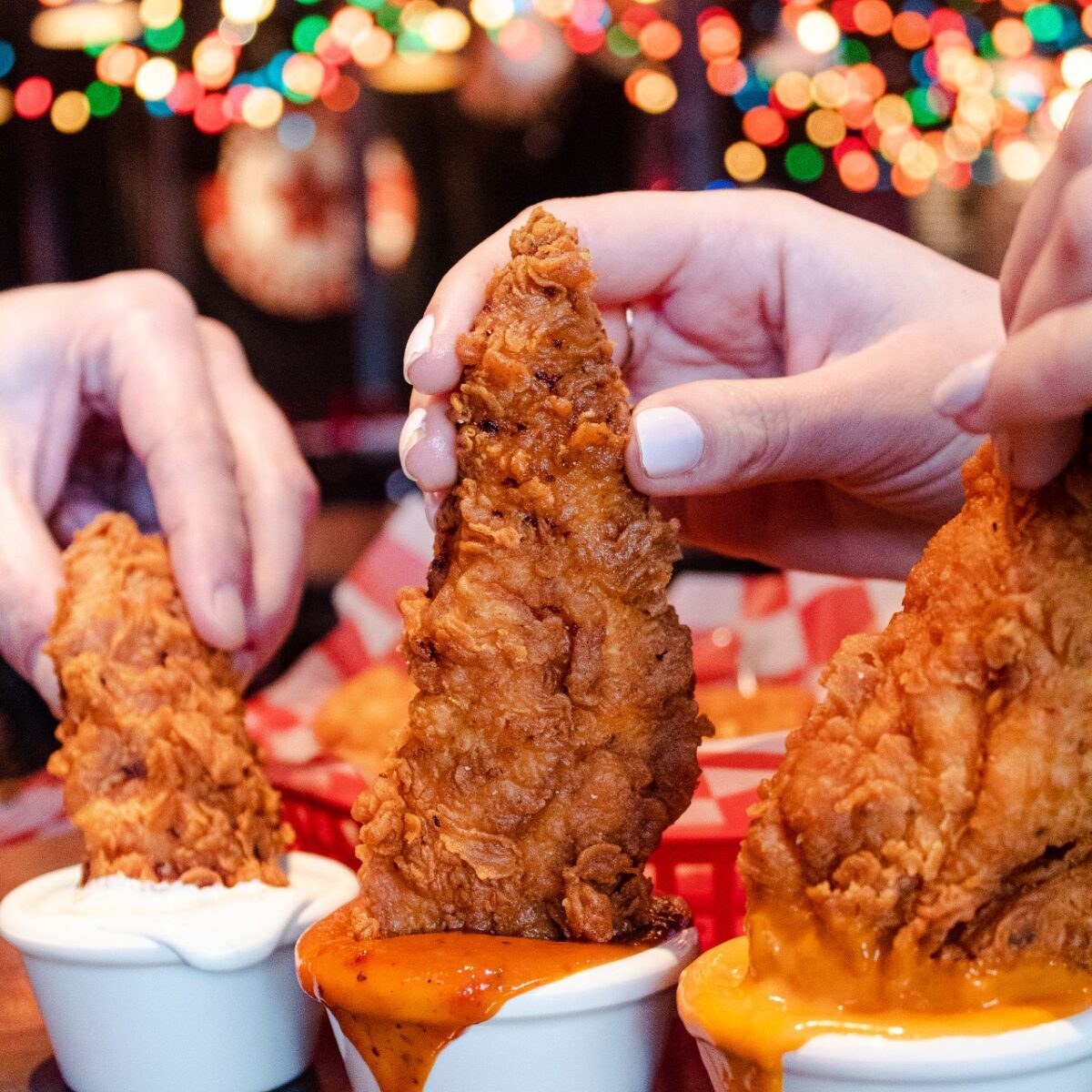 ic
Chicken Tenders
Flavor coated tender, juicy chicken strips
Serving Size: 2 people
Ingredients:
CHICKEN TENDER INGREDIENTS
• 1 cup vegetable oil
• 1 lb boneless, skinless chicken breast filet
• salt to taste
• pepper to taste
• prepared batter, recipe below

BATTER INGREDIENTS
• 2 ½ cups Golden Dipt Fish Batter Mix
• 2 ½ cups water
• ½ Tbsp dried thyme
• ½ Tbsp kosher salt
• ½ Tbsp black pepper
• ½ Tbsp granulated garlic
• ½ Tbsp cayenne
Method:
BATTER METHOD
In a large bowl, mix the Golden Dipt Fish Batter Mix, water, thyme, salt, pepper, garlic and cayenne together. Stir to combine.

CHICKEN TENDER METHOD
1. Preheat your frying oil: Pour enough vegetable oil into a deep pan or deep fryer to reach a depth of about 2 inches. Heat the oil over medium-high heat until it reaches a temperature of approximately 300°F.
2. Prepare the chicken: Cut the chicken breast filet into finger-sized strips, about 1 inch wide and 3-4 inches long. Season the chicken strips with salt and pepper if desired.
3. Coat the chicken: Take one chicken strip at a time and dip it into the Golden Dipt Chicken Fry Mix, ensuring it is coated evenly. Press the mixture gently to ensure the mix adheres well to the chicken. Repeat this process with the remaining chicken strips. Shake off any excess.
4. Fry the chicken: Carefully place a few coated chicken strips into the preheated oil, making sure not to overcrowd the pan. Fry them for about 5-7 minutes, turning occasionally, until they are golden brown and cooked through.
5. Use a slotted spoon or tongs to transfer the cooked chicken fingers to a paper towel-lined plate to drain excess oil. Repeat the frying process with the remaining chicken strips.
6. Serve immediately with your favorite french fry and dipping sauce of your choice.
Download the recipe