Classic Basil Pesto
Recipe by Saranello's
Have you always wanted to make pesto but never tried it? Chef/Partner Mychael Bonner of Saranello's has you covered with this beginner-friendly classic basil pesto.
It's a super easy recipe for which you'll likely already have half of the ingredients in your pantry. Whip this up for a last-minute dinner that'll be ready in just a few minutes. You can even store it for days after making it.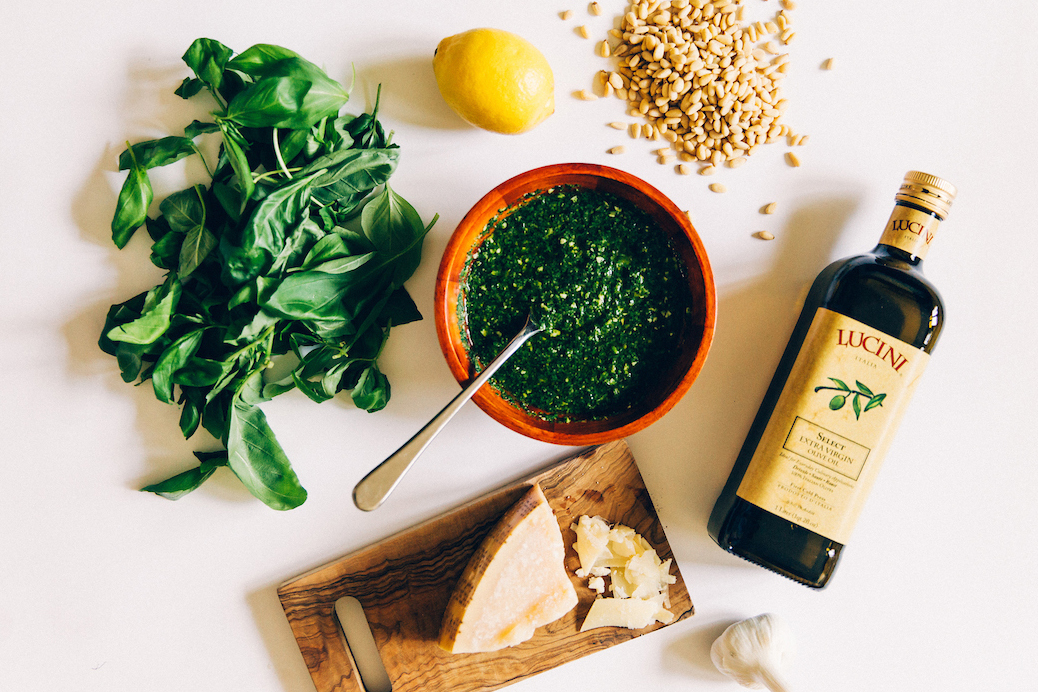 Classic Basil Pesto
Recipe by Chef/Partner Mychael Bonner of Saranello's
Serving Size: Yields 1 1/2 cups
Ingredients:
2 cloves fresh garlic
4 cups fresh basil, lightly packed
¼ cup lightly toasted pine nuts
½ cup extra virgin olive oil
Salt to taste
½ teaspoon black pepper
½ cup grated Parmesan Reggiano cheese
Method:
1. Combine garlic, basil, pine nuts, salt and pepper in a food processor and pulse until the ingredients are roughly chopped.
2. Continue to pulse and add the olive oil until it's incorporated.
3. Transfer the sauce to a mixing bowl and add cheese.
4. Keep covered in the regrigerator for up to ten days.
Download the recipe