Giardiniera
Recipe by Saranello's
Chef Partner Mychael Bonner shares his recipe for Giardiniera which is a great addition to any antipasti platter, a pizza condiment or even to top your grilled chicken with.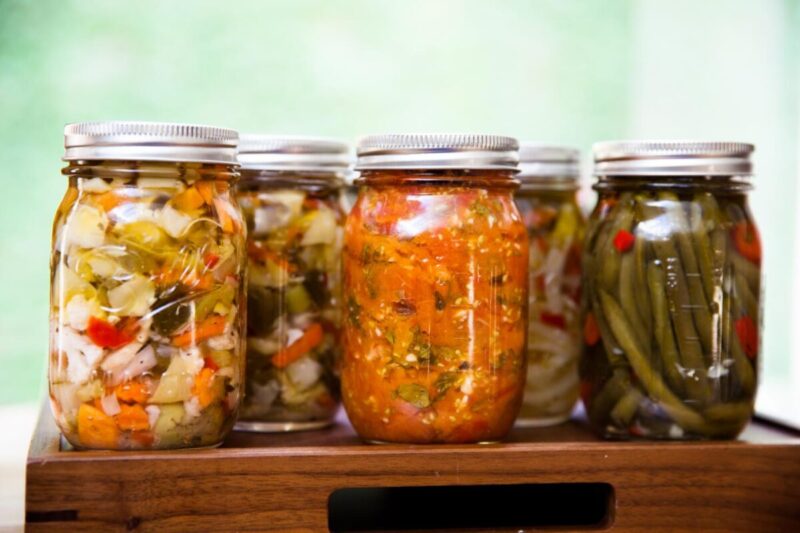 Giardiniera
Chef's tips to make this classic condiment
Ingredients:
1/2 cup thinly sliced celery (1/4 inch)
1/4 cup diced carrot (1/2 inch)
1/8 cup diced red onion (1/2 inch)
1/3 cup diced red bell peppers (1/2 inch)
1/2 cup diced cauliflower (1/2 inch)
1/3 cup Spanish olives with pimento (chopped, 1/4 inch)
1 half of a 14 oz can quartered artichoke hearts in water (water drained)
10 oz Italian Vinaigrette
1/4 of a 16 oz jar of Marconi Hot Giardiniera
1 pinch salt and pepper
1 pinch dry Oregano
Method:
Chop all ingredients as directed.
Toss all together.
Put in a mason jar.
Let marinade for at least one hour.
After the Giardiniera has marinated, enjoy!
Download the recipe