Go Freezy On Me
Recipe by Aba
When the work week gets tough, what do you think of? Sitting poolside at a tropical resort with a frozen cocktail in hand? Us too. We can't provide you with the pool and palm trees, but Aba has the perfect cocktail to satisfy your daydreams.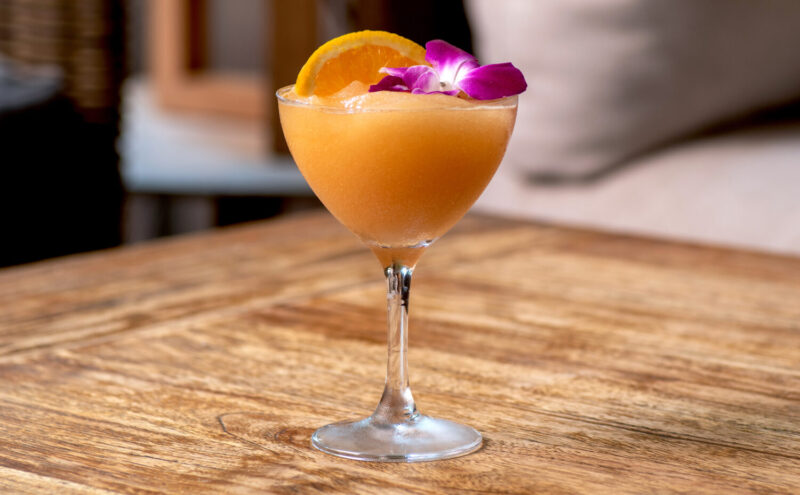 Go Freezy On Me
What's better on a hot day than a fruity frozen cocktail?
Serving Size: 10 cocktails
Ingredients:
5oz Lime Juice
2.5oz Grapefruit Juice
5oz Simple Syrup
5oz Lo-Fi Gentian Aperitif
5oz Chinola Passionfruit Liqueur
20oz Rosé
10oz Water
Method:
1. Combine all ingredients in a large pitcher or bowl.
2. Pour the mixture into gallon-size Ziploc bags and freeze.
3. Remove from freezer, break into small chunks, and blend in a high speed blender until slushie-like.
4. Serve immediately, garnish with an edible flower and enjoy!

Download the recipe