1944 Trader Vic Mai Tai
Recipe by Three Dots and a Dash
Three Dots and a Dash's Beverage Director Kevin Beary is sharing a recipe for the signature 1944 Trader Vic Mai Tai made with Aged Jamaican Rum, Martinique Rhum Agricole, Dry Curacao, Lime, Almond Orgeat, Jamaican Overproof Float.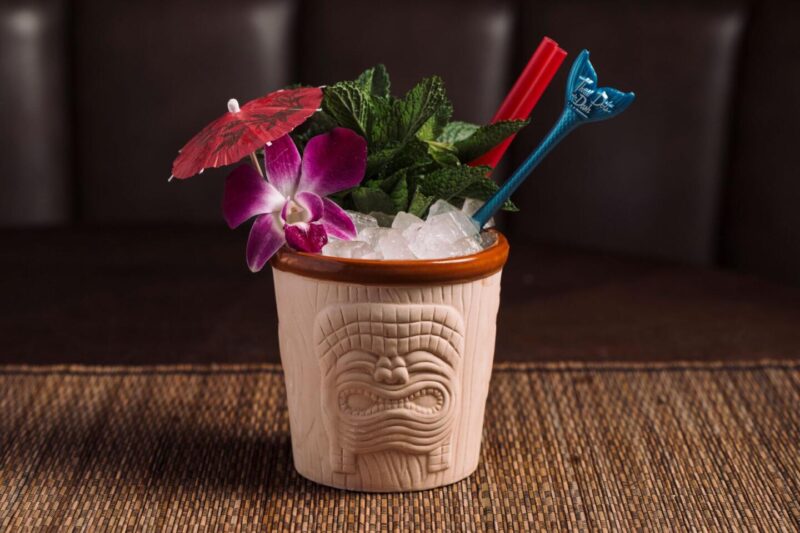 1944 Trader Vic Mai Tai
Mix up this classic tiki cocktail
Serving Size: 1 cocktail
Ingredients:
1 oz. aged Jamaican rum
1 oz. 100-proof blanc rhum agricole
½ oz. dry curaçao
1 oz. fresh lime juice
1 oz. Almond Orgeat
Jamaican overproof float (optional)
Bouquet of mint, for garnish 
Method:
1. Build the cocktail in a double rocks glass; add crushed ice until the drink fills the glass. Swizzle the cocktail until it's homogeneous (becomes opaque).
2. Garnish with a bouquet of mint.
3. Add a float of funky Jamaican overproof (optional; it's not considered traditional but adds an extra flare).
Download the recipe