1944 Trader Vic Mai Tai
Recipe by Three Dots and a Dash
Three Dots and a Dash's Beverage Director Kevin Beary is sharing a recipe for the signature 1944 Trader Vic Mai Tai made with Aged Jamaican Rum, Martinique Rhum Agricole, Dry Curacao, Lime, Almond Orgeat, Jamaican Overproof Float.
Three Dots and a Dash is also offering Mai Tai Kits so you can easily re-create this signature tiki drink at home. Order your Mai Tai cocktail kit online.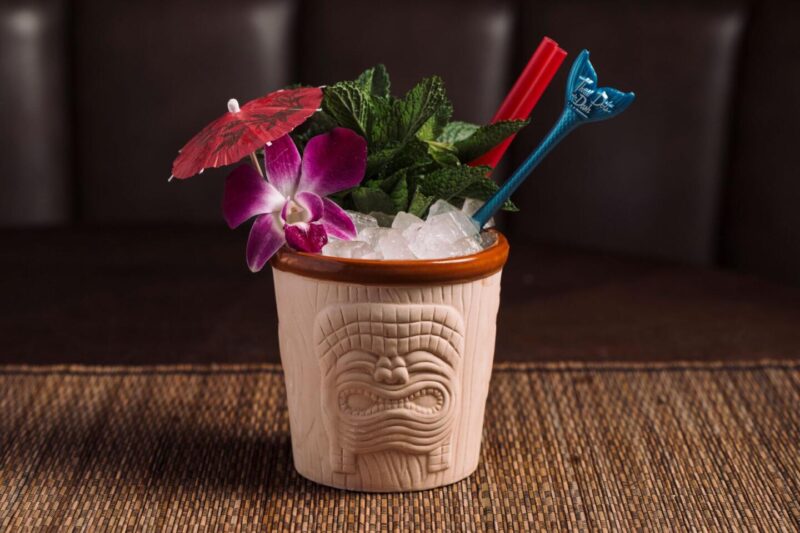 1944 Trader Vic Mai Tai
Mix up this classic tiki cocktail
Serving Size: 1 cocktail
Ingredients:
1 oz. aged Jamaican rum
1 oz. 100-proof blanc rhum agricole
½ oz. dry curaçao
1 oz. fresh lime juice
1 oz. Almond Orgeat
Jamaican overproof float (optional)
Bouquet of mint, for garnish 
Method:
1. Build the cocktail in a double rocks glass; add crushed ice until the drink fills the glass. Swizzle the cocktail until it's homogeneous (becomes opaque).
2. Garnish with a bouquet of mint.
3. Add a float of funky Jamaican overproof (optional; it's not considered traditional but adds an extra flare).
Download the recipe