Kir Royale
Recipe by Mon Ami Gabi
The Kir Royale has been a staple on Mon Ami Gabi's menu since its opening in 1997. Read on to learn how to make this classic French cocktail and serve it the Mon Ami Gabi way.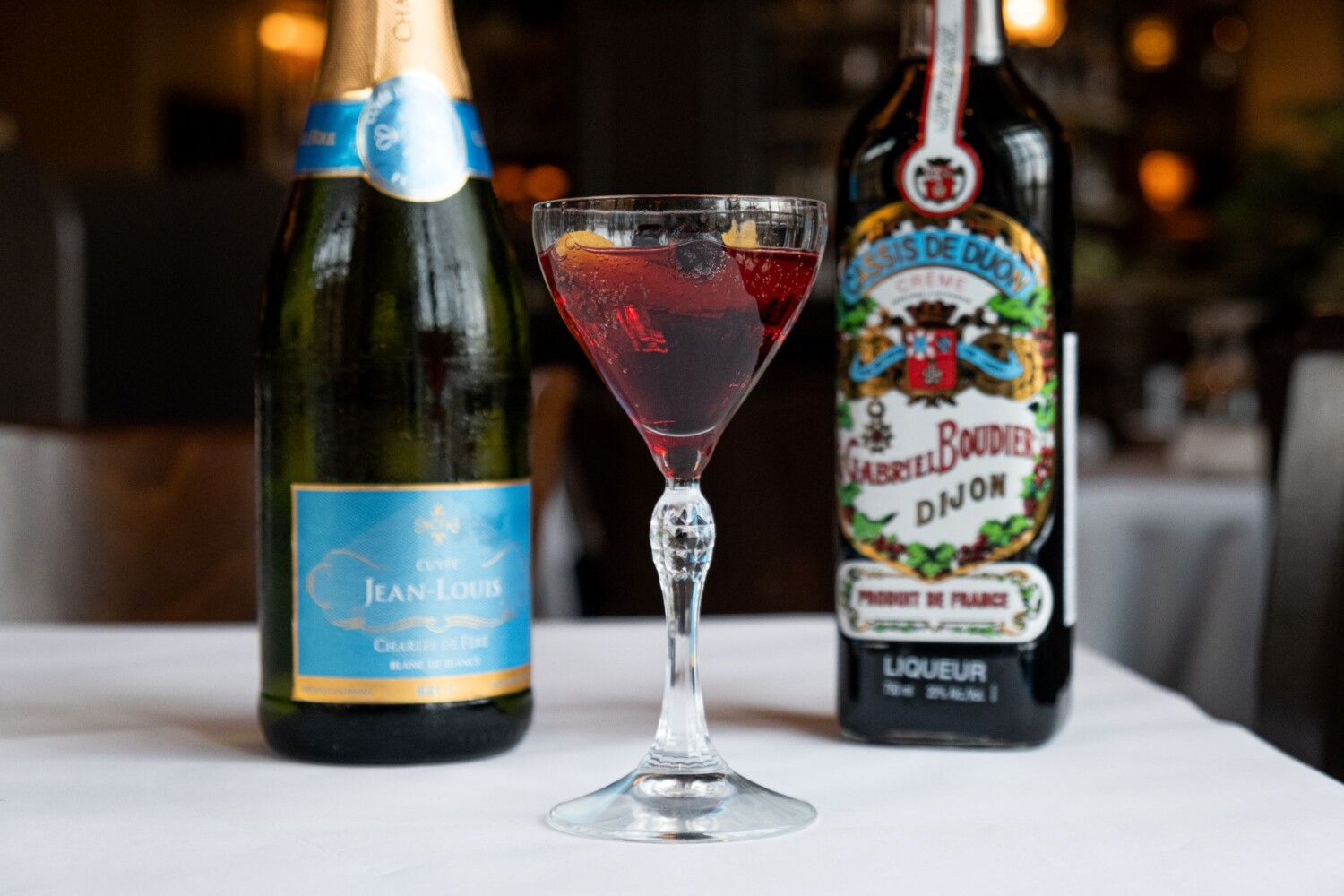 Want to try this and other Mon Ami Gabi cocktails?
Kir Royale
A classic cocktail on Mon Ami Gabi's menu since 1997
Serving Size: 1
Ingredients:
¾ ounce Crème de Cassis
6 ounce Champagne
1 Wide lemon swath
2 Freeze-dried currants

Method:
1. Pour ¾ ounce of Cassis in an 8 oz coupe glass. Peel the large lemon swath, express oils over the drink and rim, then lay in the glass like a boat.
2. Place 2 currants in the "boat."
3. Pour 6 ounces of champagne over the top.

Download the recipe