Minty Leprechaun Shake
Recipe by M Burger
Lucky you! M Burger is sharing their Minty Leprechaun Shake recipe just in time for St. Patrick's Day!  Need more than one serving? Simply multiply the recipe. Want a boozy treat? Add crème de menthe liqueur. Sláinte!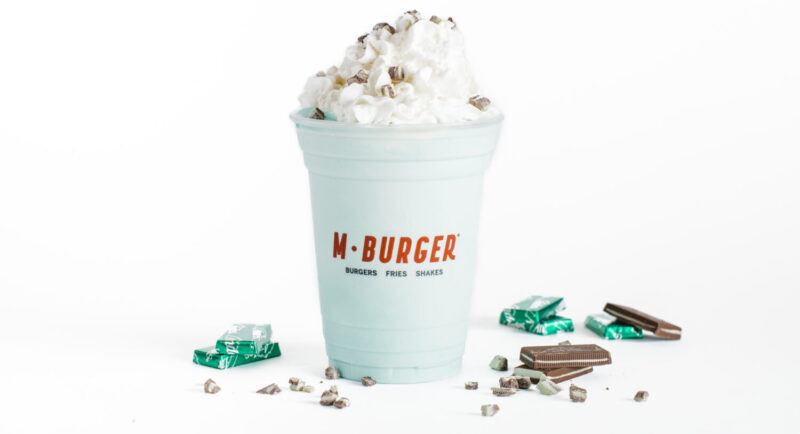 Order a Minty Leprechaun Shake at M Burger throughout March!
Minty Leprechaun Shake
Two simple steps to the creamiest milkshake
Serving Size: 1
Ingredients:
• 1 Cup Vanilla ice cream of choice
• 1 ounce Crème de Menthe Flavored Syrup *Torani is a product that we recommend for home use, or make it boozy with traditional crème de menthe
• 2 ounces cream or whole milk
• Whipped cream for topping
• Crushed Andes Mints for topping
Method:
1. In a blender, blend all ingredients together.
2. Pour milkshake into a cup and top with whipped cream and crushed Andes Mints.
Download the recipe