Pumpkin Cheesecake
Recipe by Big Bowl
Put down the pie plate and mix up your holiday dessert game with a rich and spicy pumpkin cheesecake from the chefs at Big Bowl. Featuring a simple graham cracker crust and an easy-to-whip-together filling, this cheesecake is sure to be the biggest hit on this year's holiday sweets table.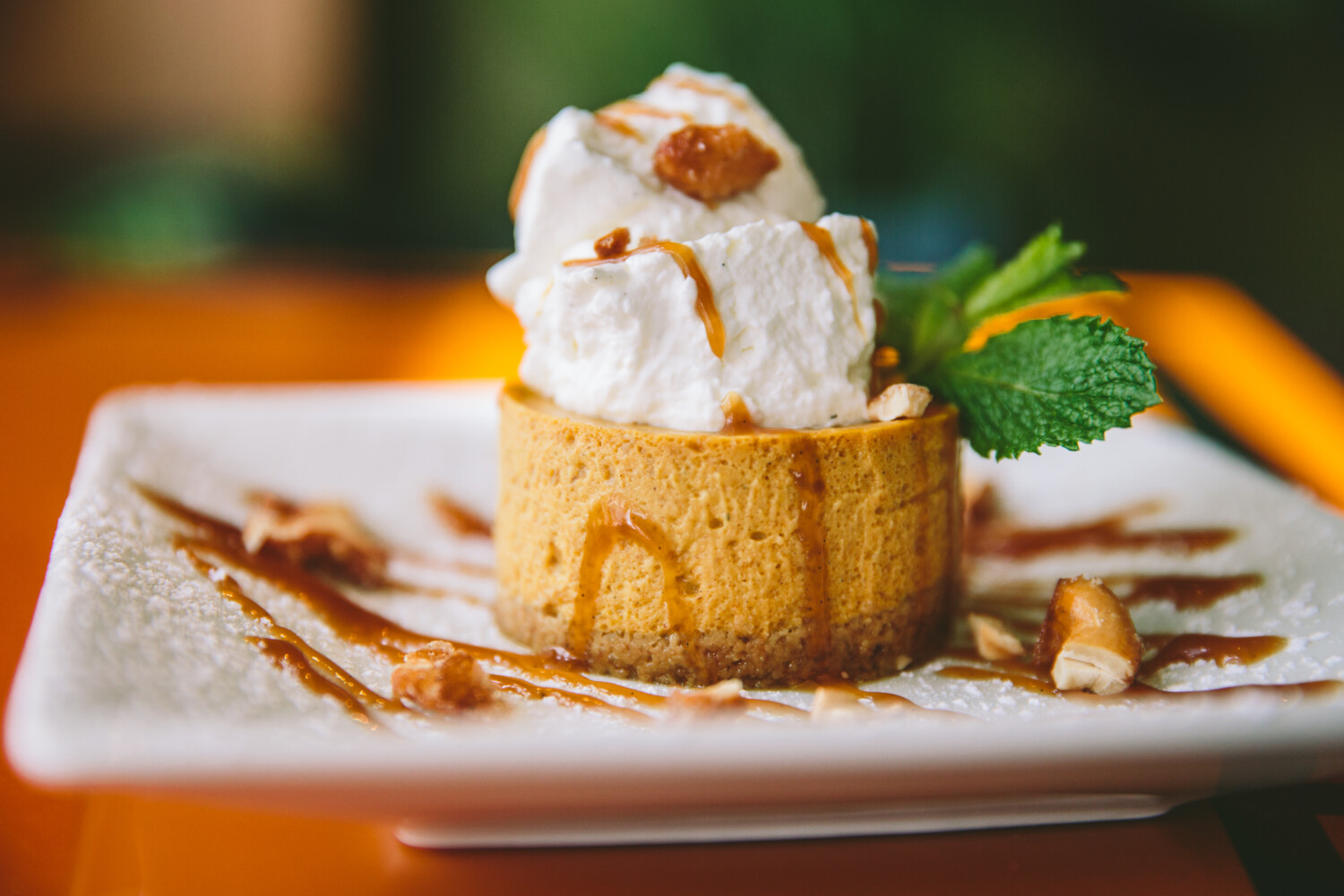 Pumpkin Cheesecake
A seasonal riff to a classic dessert
Serving Size: 1 cake
Ingredients:
INGREDIENTS FOR CRUST:
1 ¾ cups graham cracker crumbs
2 tablespoons light brown sugar
1/2 teaspoon ground cinnamon
6 tablespoons salted butter, melted

INGREDIENTS FOR FILLING:
3 (8-ounce) packages cream cheese, at room temperature
1 (20-ounce) can pureed pumpkin (Libby's is preferred)
1 tablespoon vanilla paste
1 tablespoon bourbon or whiskey
3 eggs, plus 1 egg yolk
1 ½ cups brown sugar
2 teaspoons ground cinnamon
1/8 teaspoon ground nutmeg
1/8 teaspoon ground ginger
1 pinch salt
2 tablespoons all-purpose flour
Method:
1. Preheat oven to 350 degrees F.
2. For crust: In a medium bowl, combine graham cracker crumbs, sugar and cinnamon. Add melted butter. Press down flat into a 9-inch springform pan. Set aside.
3. For filling: In a stand mixer or with a hand-held mixer, beat cream cheese until smooth. Add pumpkin puree, eggs, egg yolk, sugar and spices. Add flour, bourbon and vanilla paste. Beat together until well combined.
4. Pour filling into the pan, covering the crust. Spread out evenly with an offset spatula and place in oven for 1 hour at 350 F. Remove from the oven and let cool for 15 minutes. Cover with plastic wrap and refrigerate for 4 hours. Serve with fresh whipped cream, if desired.
Download the recipe