Pumpkin Hummus
Recipe by Aba
Enjoy your favorite fall ingredient the Mediterranean way and make Aba and Ema's Pumpkin Hummus by Chef Partner CJ Jacobson!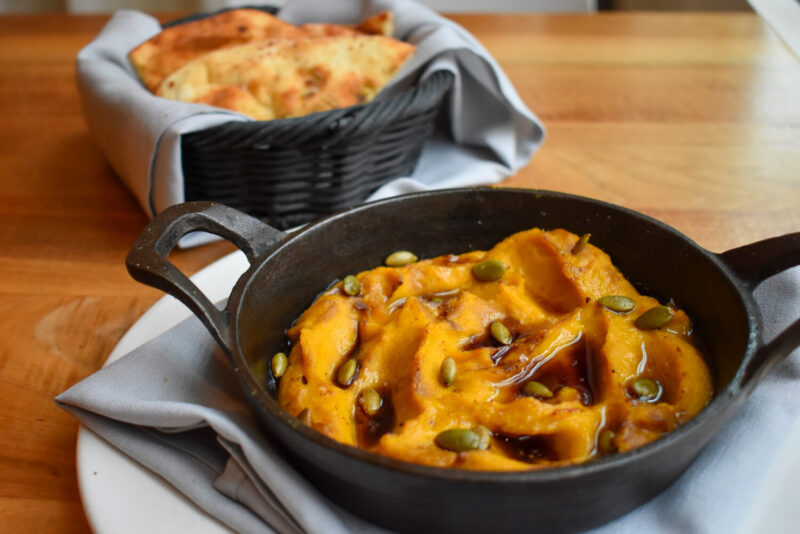 Pumpkin Hummus
The perfect fall appetizer
Ingredients:
2 cups canned pumpkin
2 cups garbanzo beans
¼ cup water
2 tbsp olive oil
¼ tsp cinnamon
½ tsp nutmeg
½tsp ground cumin
1 tsp brown sugar
Squeeze of lemon
Salt
Method:
1. Puree garbanzo beans in a blender with water, lemon juice, olive oil and spices until smooth.
2. Using a rubber spatula, mix puree with canned pumpkin puree until it's completely incorporation is resolute.
3. Add salt and olive oil to taste.
4. Garnish with toasted pumpkin seeds & freshly grated nutmeg.
Download the recipe