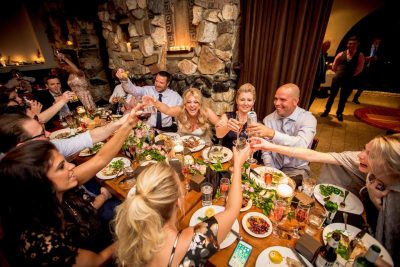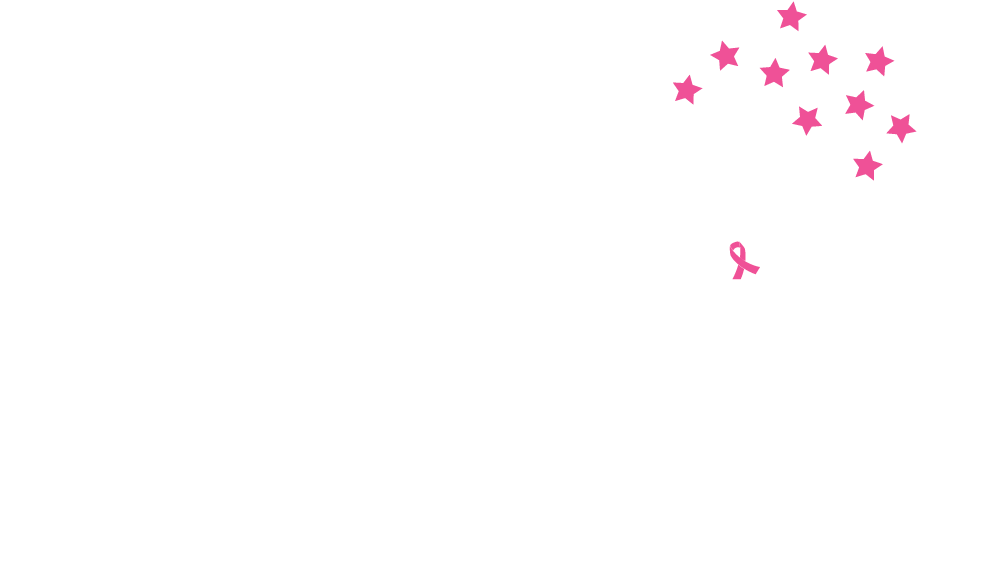 4 Reasons Why You Should Have Your Wedding at Osteria Via Stato
Wedding planning made easy
The question was popped, you popped the champagne and voila, you're engaged! Now, it's time to find the perfect Chicago wedding venue for your upcoming nuptials. If you've never considered hosting your wedding in a restaurant, Osteria Via Stato is here to tell you why you should. Not only does it guarantee you a great culinary experience for your guests, but it also offers a unique and different venue that is sure to set your wedding day apart from any others.
Click here to learn more about hosting your wedding at Osteria Via Stato.
Here are 4 reasons why you should look into Osteria Via Stato as your wedding venue!
Atmosphere
Restaurant: When you enter the dining room at Osteria Via Stato, you are immediately transported to a Tuscan wine cellar, complete with stone walls, lofted ceilings and ebony archways. The space is romantic all on its own – no elaborate (and expensive!) decor required. 
Traditional Venue: Many lofts and banquet halls are a blank canvas and require extensive rentals, florals and decor to make the space look like the wedding you've always dreamed of.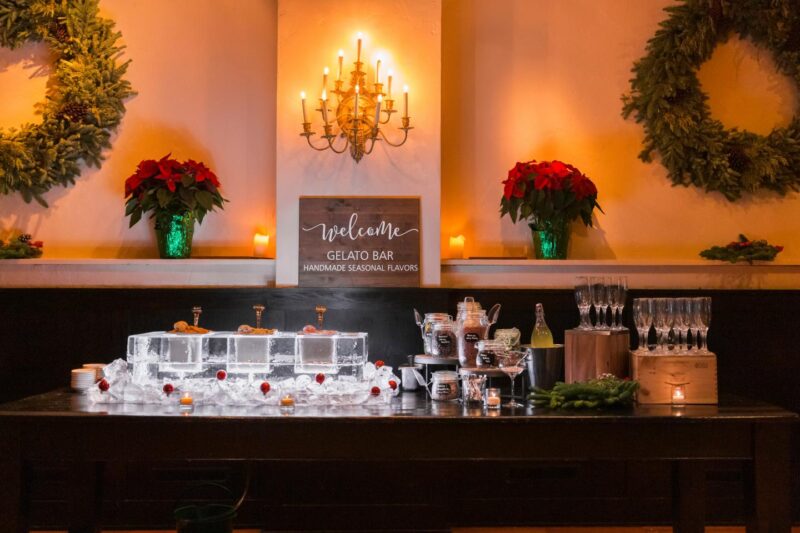 Food
You will look back and remember how you felt on your wedding day, but your guests will most likely remember two things: the food and the music.
Restaurant: We've all been to far too many weddings where the food was unimaginative and left us hungry for a late night snack. The menu at Osteria Via Stato focuses on seasonally driven, hand-made Italian dishes and our wedding packages are built around all of the specialties on our dinner menu. For an interactive food component, how about a Prosciutto La Quercia and Parmigiana Chef Station or a Hand-made Gelato Bar? Osteria Via Stato also offers late-night snacks from nearby Lettuce Entertain You restaurants including M Burger and Tallboy Taco.  
Bonus: You know that little box on the wedding invite you check for your entrée choice? Most wedding venues require you to submit the number of entrée counts prior to the wedding OR only offer one entrée choice. Osteria Via Stato is one of the only Chicago wedding venues that takes entrée orders tableside for up to 225 guests. No entrée counts required!
Traditional Venue: Most stand-alone venues have a preferred caterer list, which can limit your options for food and budget. Many venues also don't have a full kitchen, so your food will not be as fresh or delicious if it were made fresh to order in-house.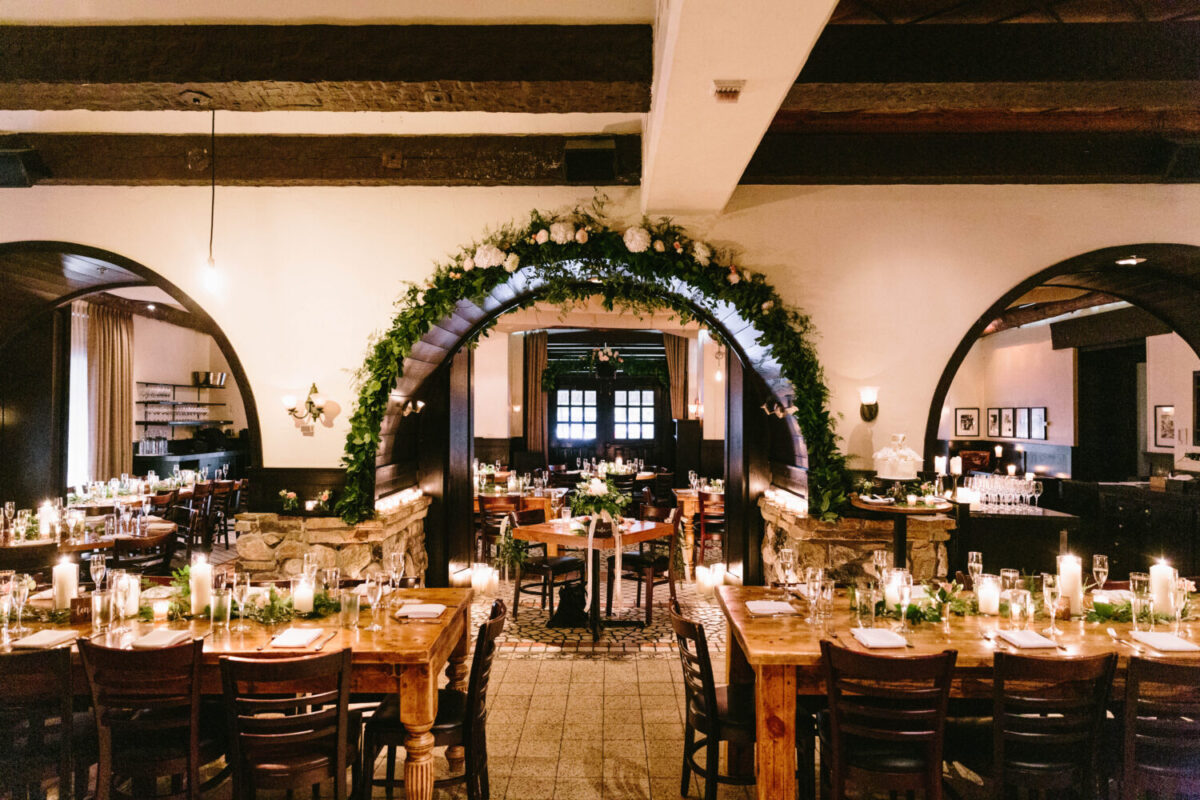 Ceremony Location
Restaurant: Osteria Via Stato hosts many romantic ceremonies under its dining room archways. Your guests are treated to a beautiful, intimate ceremony which leads right into the cocktail reception.
Traditional Venue: Finding a ceremony location outside of your wedding venue can be tricky. Churches often have waiting lists, Chicago weather makes outdoor parks and gardens quite unreliable and many venues charge heavy fees for ceremony set-up and tear-down.  A "one-stop shop" venue in one location, ensures a more relaxed and enjoyable day for everyone.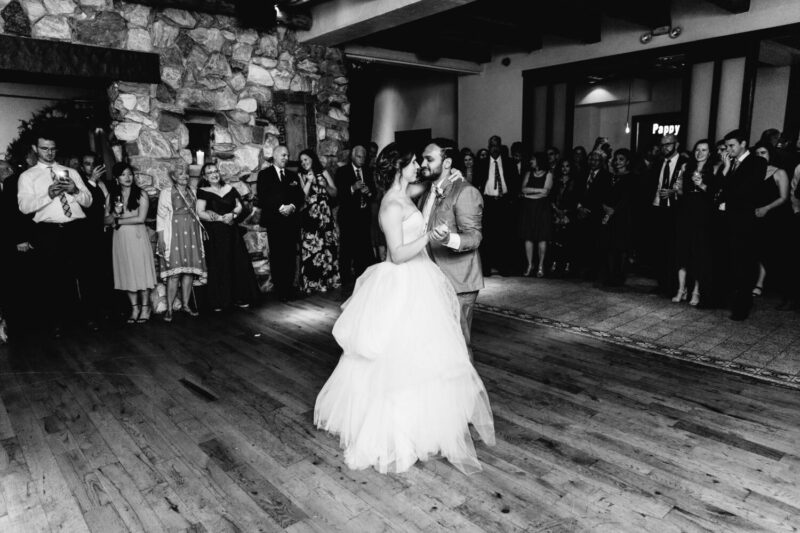 Cost
Restaurant: The average cost of a wedding in Chicago is more than $50,000 (wowza)! The team at Osteria Via Stato knows that every couple has a budget and will work directly with the couple to plan their wedding accordingly. There is no additional insurance or dance floor rental required, only the food and beverage minimum and a rental fee of $250. The ceremony fee is $250, including chairs, tables, glassware and plateware. Weddings could range from intimate luncheons to elaborate restaurant buyouts. Osteria Via Stato also offers many complimentary amenities; votive candles, linens, custom printed menus, almond macaroon guest favors and even an on-site, day-of wedding planner! Not to mention, our vendor list is flexible and we love working with new talent.
Traditional Venue: It's amazing how all of the little details add up and can add stress to an event. Let the Osteria Via Stato team take a few things off of your list!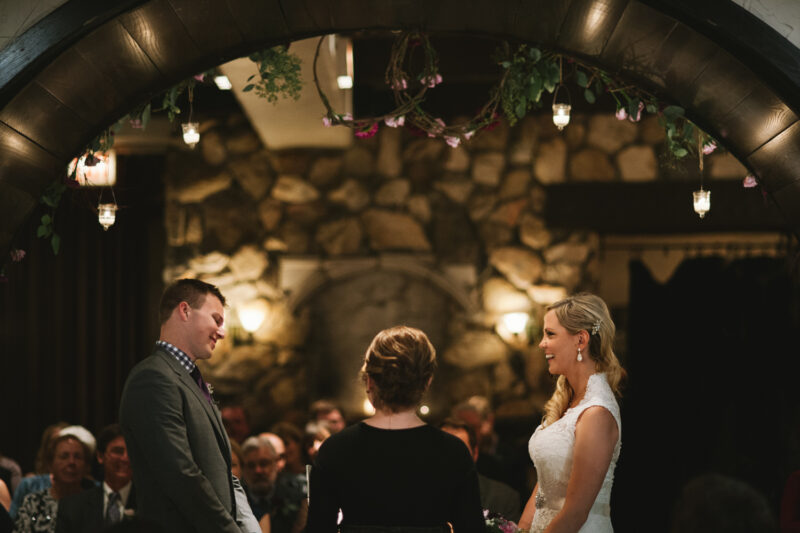 Allow Osteria Via Stato to show you how easy it is to say "yes" to a romantic, Italian wedding. Click here to learn more about hosting your wedding at Osteria Via Stato.
As a Lettuce Entertain You Frequent Diner member, you will earn points for your wedding which can be redeemed at Lettuce restaurants for delicious dinners out! Click here to sign up to be a Lettuce Entertain You Frequent Diner member.