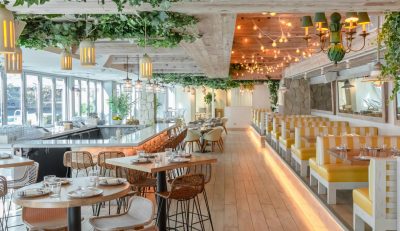 Escape to a Vacation Oasis at These Spots
These restaurants will make you feel like you're on vacation
Since most summer travel had to be cancelled, join us at these locations that'll whisk you away to a vacation oasis without ever leaving town. From the tropical tiki vibes of the Three Dots and a Dash patio to the sunny Mediterranean atmosphere of Aba or Pizzeria Portofino.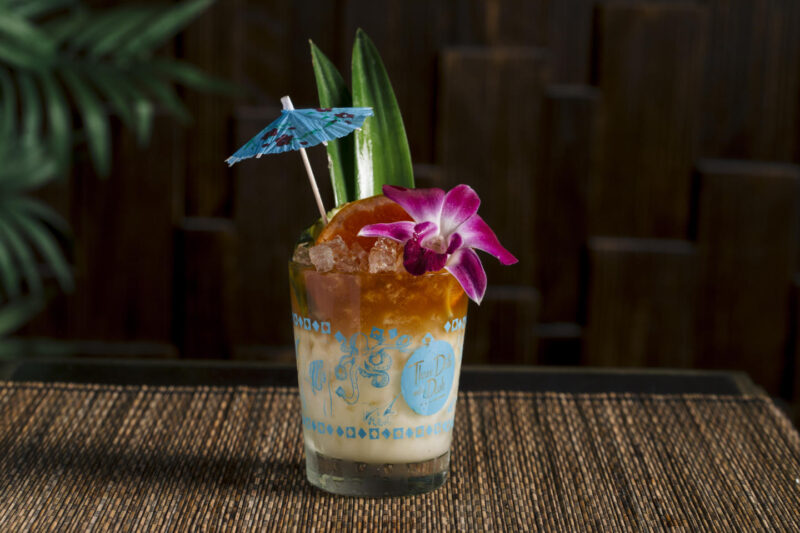 Hidden beneath the bustling streets of the River North in Chicago lies cold weather retreats Three Dots and a Dash. Adorned from top to bottom with island and tiki design, there's no better place in the city to sip on some of Chicago's most refreshing tiki cocktails. The expansive rum-forward menu, cornucopia of cold-pressed juices, fine island spirits, and exotic spices served in a variety of mugs invoke a feeling of relaxing on the beach. Three Dots and a Dash also offers patio seating!
Make a reservation at Three Dots and a Dash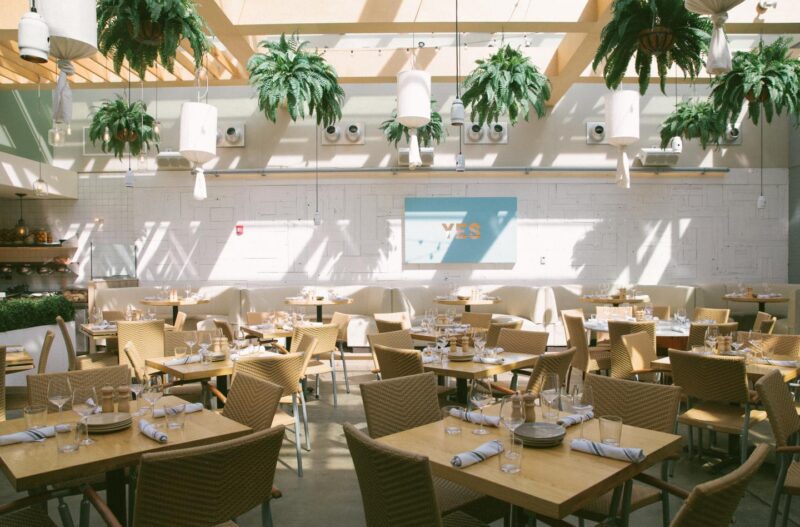 Summer House Santa Monica – Chicago & North Bethesda
Summer is more than just a season; it's a mindset! That's what you'll find when you dine at the California-inspired Summer House Santa Monica, located in Chicago's Lincoln Park neighborhood and North Bethesda in Maryland. Brimming with natural light, the interior of Summer House feels like a beach house. Enjoy a variety of dishes from Chef Ben Goodnick chock full of fresh, seasonal ingredients. Whether you're enjoying something hot off the wood-fired grill or a cookie from the bakery, Summer House brings the pace (and warm weather vibes) of the West Coast right to you.
Make a reservation at Summer House – Chicago | Make a reservation at Summer House – North Bethesda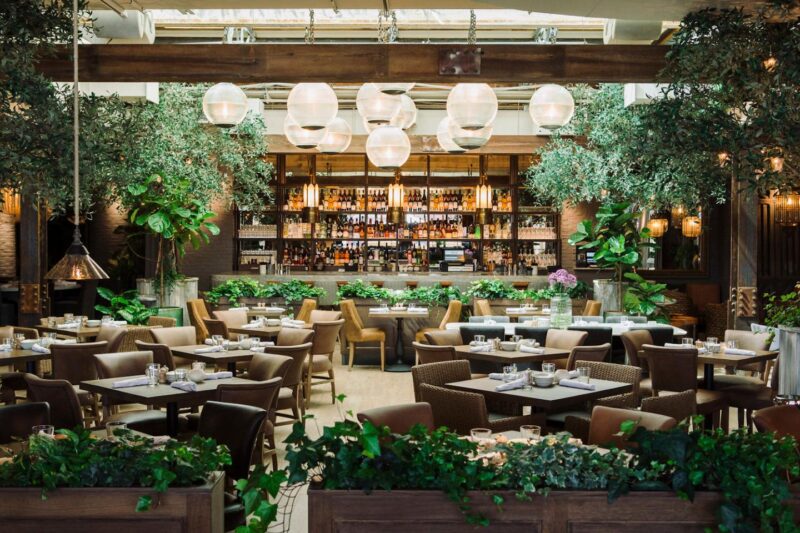 Aba is a restaurant and rooftop patio designed to evoke summer in the Mediterranean. Here, greenery takes center stage and the sun-soaked dining room makes for an ideal setting to indulge in Chef CJ Jacobson's Instagram-worthy plates incorporating influences from the Mediterranean.
Make a reservation at Aba – Chicago. Make a reservation at Aba – Austin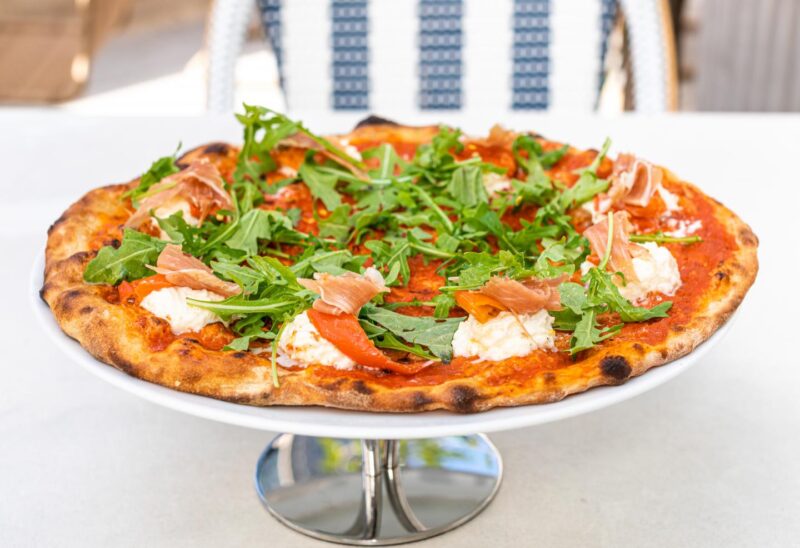 Pizzeria Portofino brings the feeling of the Italian Riviera to the banks of the Chicago River. Even when the weather drops below freezing, the restaurant's bright colors, copious amount of natural light, and light Italian fare will warm you right up. The menu features signature hand-stretched pizzas, refreshing spritzes and more. By the time your meal ends, you may just be ready to invest in a boat and start planning your next summer on the water. 
Make a reservation at Pizzeria Portofino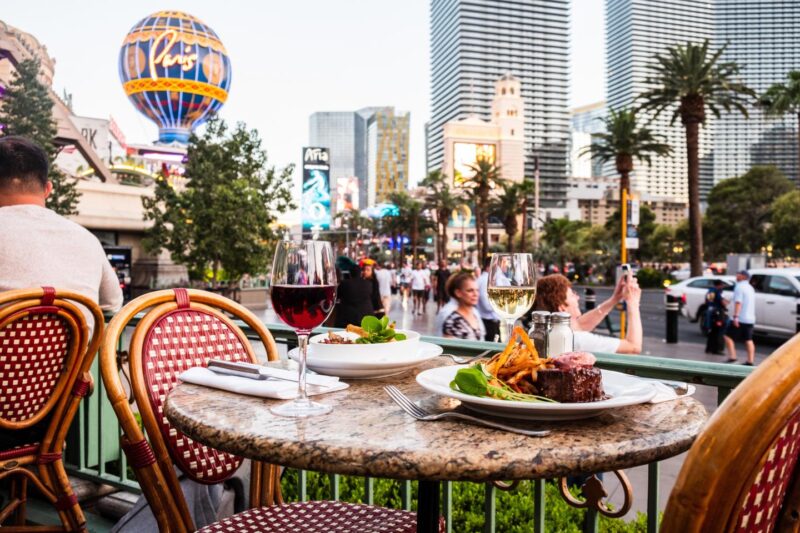 Mon Ami Gabi – Chicago, Las Vegas, Reston, Bethesda
Most of us would like to take an elaborate French vacation this winter, but sometimes the hassle of travel just isn't worth the effort. Enter Mon Ami Gabi, a classic French bistro that oozes the romance and "ooo-la-la" of Paris. Mon Ami's intimately lit dining room makes you feel right at home while the garlicky, buttery aromas are indescribable. Start off your meal with a fresh, crusty baguette and let your worries float away like steam off of the Onion Soup Au Gratin. Wash it down with a beautiful St. Emilion Grand Cru from the signature wine cart, and boom, European vacation-mode achieved!
Find the Mon Ami Gabi location nearest you and make a reservation.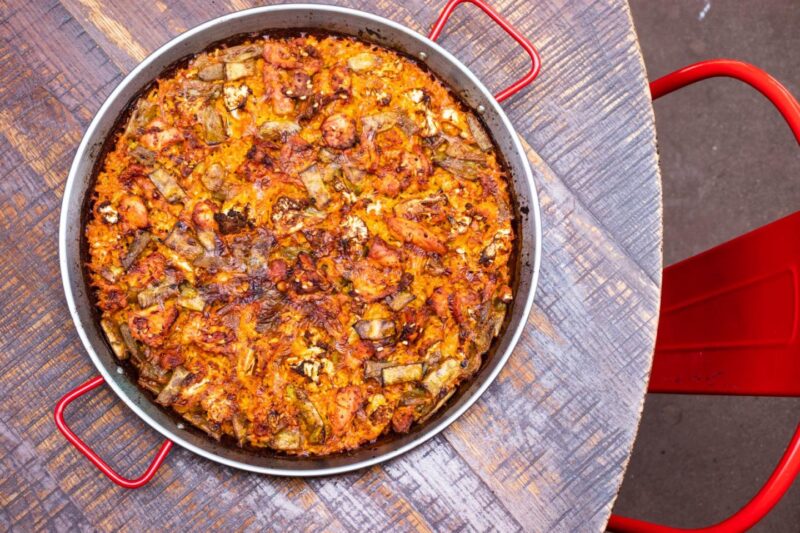 Cafe Ba-Ba-Reeba presents a great escape into bite-sized pintxos, shareable tapas, small plates and sangria pitchers. The restaurant reminiscent of small tapas bars you will find around Spain and is perfect for first post-quarantine dates, family dinner, lazy Sunday brunches and more. We suggest you try the Roast Dates with Bacon & Apple Vinaigrette or go big with the traditional Paella de Mariscos with shrimp, squid, cod and fennel.