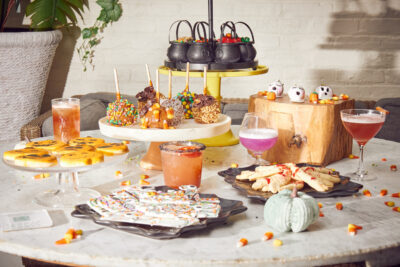 Get Your Ghoul On: How To Host A Halloween Party
Tips from Summer House's Parties & Catering Team
Looking for your own Halloween party inspo? Then it's time to "get your ghoul on" with Trishie Schweinfurth and Niki Beringer of the Summer House Santa Monica Parties & Catering team, who have pro tips and tricks (and treats!) for hosting a monster of a Halloween party. 
Get Your Guests in the Spirit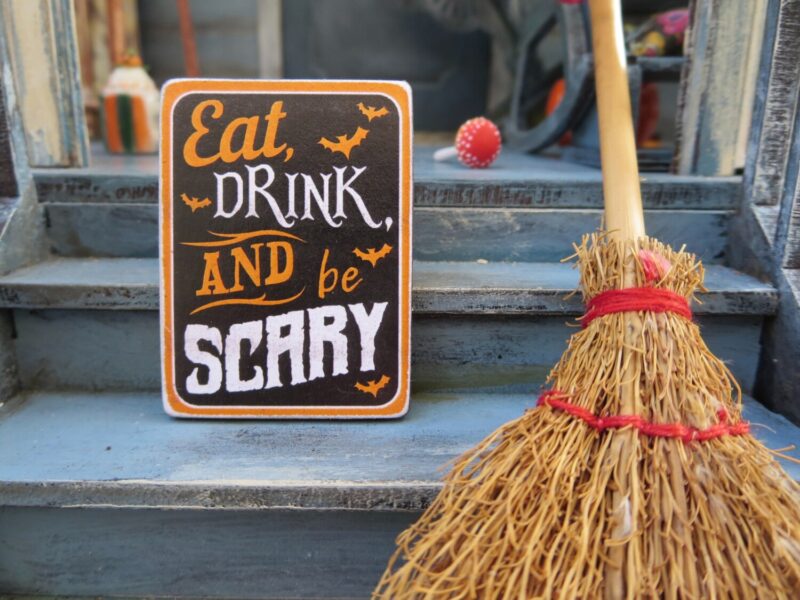 Trishie and Niki's first recommendation is to create some excitement for your event with a fun, themed invitation! The invite is your guests' first impression of your party, so set expectations high with an engaging, inventive save-the-date. Even if it's simply a message to the group chat, the Parties team says to "make sure to draft up a catchy and fun text to get people excited!" No matter how you're getting the word out, lean heavily into Halloween with spooky verbiage and design.
Scare Up Some Themed Décor and Details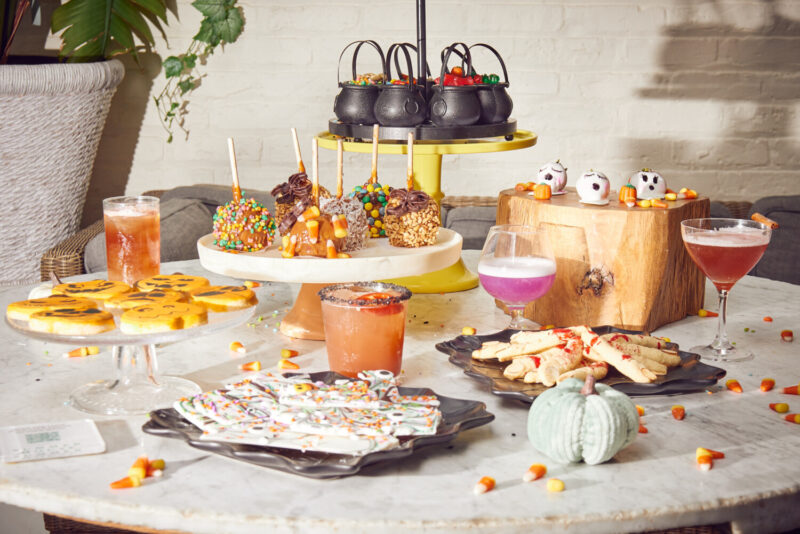 *

According to Trishie and Niki, "people love a theme," so it's time to go all out and incorporate your theme into every aspect of the event. For example, Summer House's Spooky Sweets & Spirits Cocktail Party 2023 featured frightfully fun cocktails like the Who Shot Tom Collins and the Nightmare on M Street Margarita, and invited guests to sink their teeth into a 'Yack'-o-Lantern Guacamole Station, 'Meaty Bones' Charcuterie Board, and passed bites like Devilish Eggs and Hallo-weenies. 
Everyone Loves a Little Healthy Competition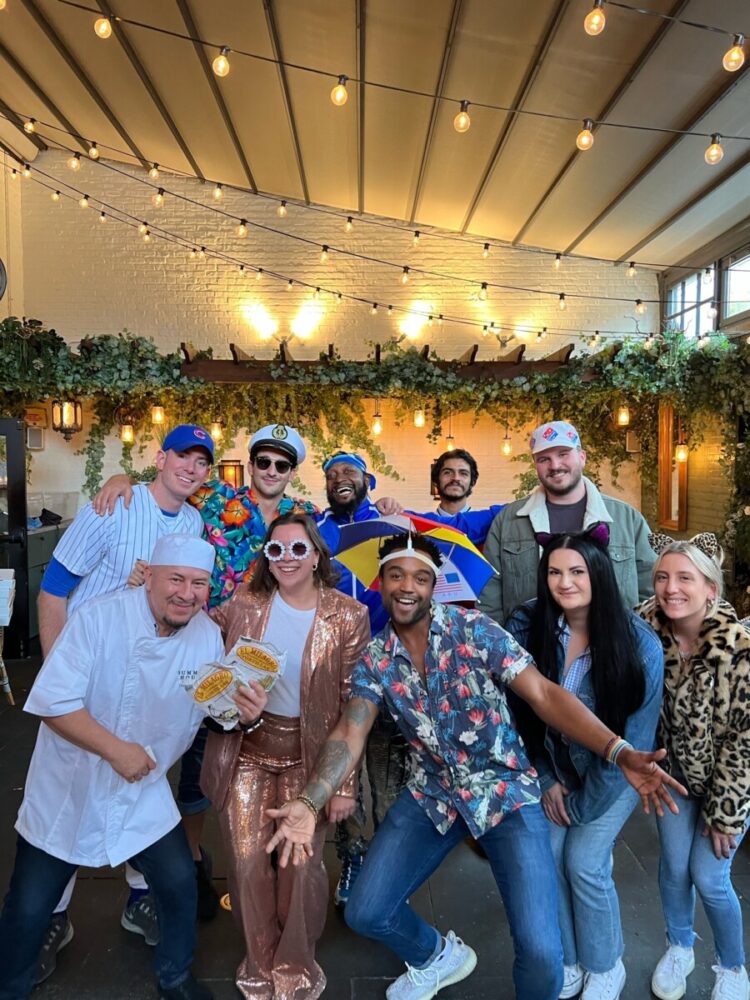 A Costume Competition is a no-brainer for any Halloween party, and the promise of prizes is sometimes all it takes to get everyone excited to dress up! For partygoers who aren't game for getting decked out, however, offering other interactive activities that include prizes or take-home favors is a fantastic way to create fun for everyone. The Parties team ensures that "our guests never leave empty handed – we always include giveaways to thank our guests for joining us." At the Spooky Sweets & Spirits Cocktail Party, attendees made their own gourd-geous creations at the pumpkin cookie, caramel apple, and candy decorating stations. 
Ambiance is Everything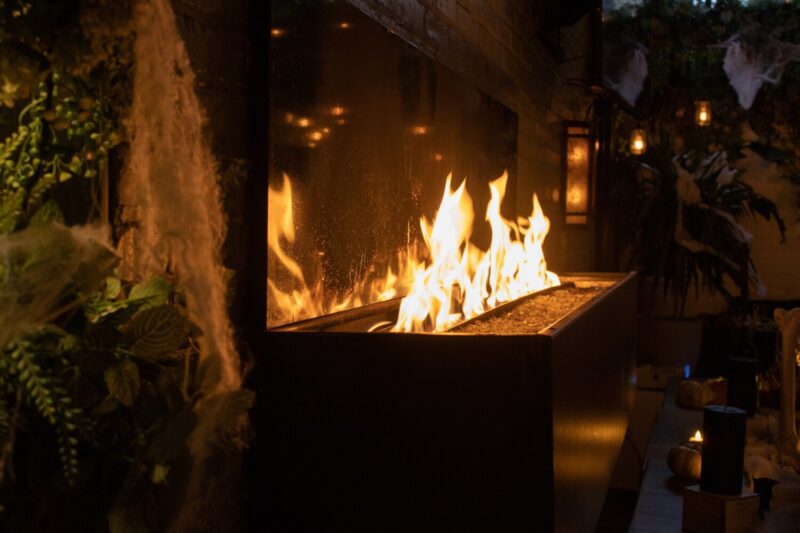 Summer House transforms its All-Seasons Courtyard into a chic haunted hideaway for its Halloween party, with music and lighting setting the vibe and tone throughout the entirety of the event. To nail Halloween lighting, Trishie and Niki suggest, "thinking spooky with lots of moody candles and smoke." For music, the team suggests using Spotify or Apple Music to curate a customized playlist specifically for the party. 
Be the Hostess with the Mostess
Your role doesn't end when the party begins, but that doesn't mean you'll be missing out on the fun! Trishie and Niki explain that "hosting for us is just as fun as attending." To check in on their guests, they experience the event right alongside them and live by the motto, "no glass should be left empty." Make every guest feel like the most important person in the room with simple actions like replenishing their food and beverage and thanking them at the end of the night with a party favor.