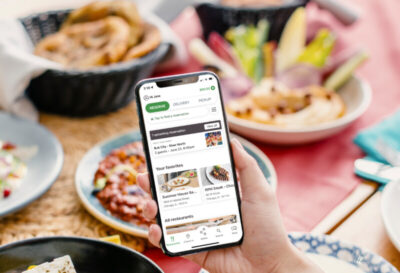 Meet the New LettuceEats® app
Your one-stop shop for all things Lettuce and personalized to you!
Imagine having a friend who knows the hottest new restaurants, can tell you what's on the menu before you even sit down, and always has the perfect recommendation for any vibe, occasion, cuisine, or neighborhood.
Now you can have that at your fingertips with the new LettuceEats® app. Log into the app to see your personalized experience.
Not a Frequent Diner member? Click here to join for free and learn more about the Frequent Diner Club.
If you're already a Frequent Diner but don't have the app, download the LettuceEats app today! Download the App on the App Store or download the App on Google Play.
Here's a preview of the new features:

Personalized Home Screen
Get a quick view of your available rewards. Enable location services so we can tailor the experience to you – making everything from reservations to check-in easier. Not sure if you want to dine out or stay in? You can now discover dine-in, delivery and pick-up options right from the home screen. Discover new restaurants with the new filters and save your favorites to the top of the list for easy future access.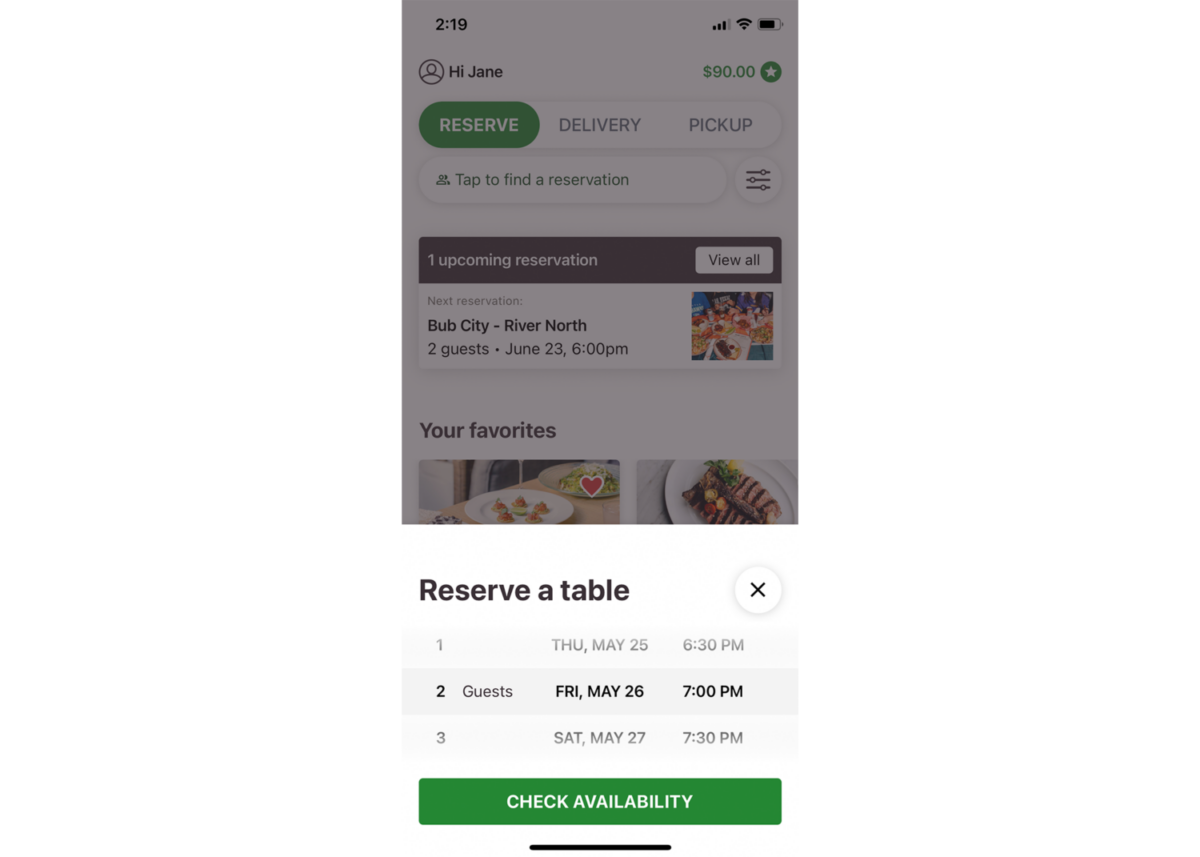 Make a reservation
Select the party size, date and time to see what is available. Book your reservation and you can now view your upcoming reservations and future reservations from the home screen. Tap Manage Reservation to make adjustments to your reservation and see the updates reflected in the app
 

Order Pick-up or Delivery
Want to order pick-up or delivery instead? See what to-go options are available closest to you with estimated delivery and pick-up times. Or enter an alternate address to see what is closest to that location. Get points, redeem rewards and use your gift cards. 

Discover Restaurants
Use the new filters to search for cuisines, locations (neighborhoods) and other dining options. View menus to see what you might be in the mood for.

Save Your Favorites
Tap the heart button on the top right of the restaurant photo to save your favorites for easy access. You can now view your favorites right at the top of the home screen.

New Wallet
Check out the new Rewards Wallet! Easy access to all of your rewards, gift cards and vouchers.
Easy access to rewards, vouchers and gift cards
Easily see your rewards total that you have to redeem. View all of your rewards, vouchers and gift cards in one place. Track your points progress to the next $10 reward and track your member status. View your transaction history. See how long you have until any vouchers expire.

Add a Gift Card or Holiday Bonus
Adding a gift card is now easier than ever! Tap the "Add A Gift Card" button, enter your 16-digit number (and 8 digit pin if you have one), then tap save card. Your Gift Card will now be accessible to redeem with your other rewards and vouchers.
Check-in
Checking in is also easier than ever! Check in to Earn points and redeem Reward Dollars: Tap check-in and then select the restaurant where you are dining. You will receive a 4 digit code that you can write on your receipt or a QR Code for scanning. You can also now check-in from your upcoming reservation on the home screen.

Purchase Gift Cards
Need to buy a gift for someone you love (including yourself)? Visit the shop tab to Purchase Classic and eGift Cards.
Download the App on the App Store or download the App on Google Play.