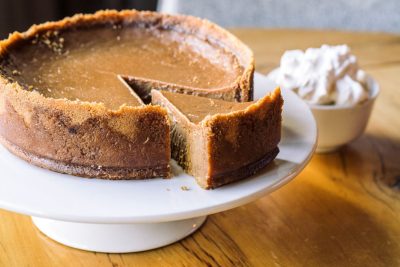 Meet the Women Behind Some of Your Favorite Desserts
We want to give a shout out and honor four women who make us all want to skip dinner and go right to dessert. These are the pastry chefs behind some of Lettuce Entertain You's most famous (and top-selling) dishes. Have you ever dug into the Oh My! Caramel Pie at Beatrix? We all know you've grabbed a cookie at Summer House Santa Monica or indulged in an Ice Cream Sundae at RPM Steak before, right?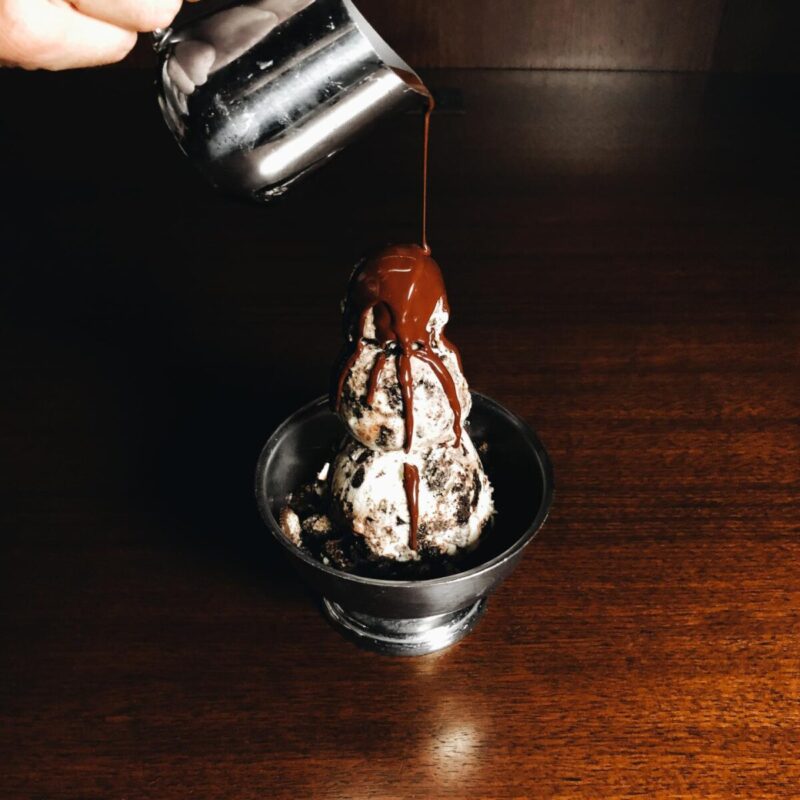 Let us introduce you to the extraordinary talent behind these delicious desserts:
Pastry Chef / Partner: Yasmin Gutierrez
Desserts you definitely know: Oh My! Caramel Pie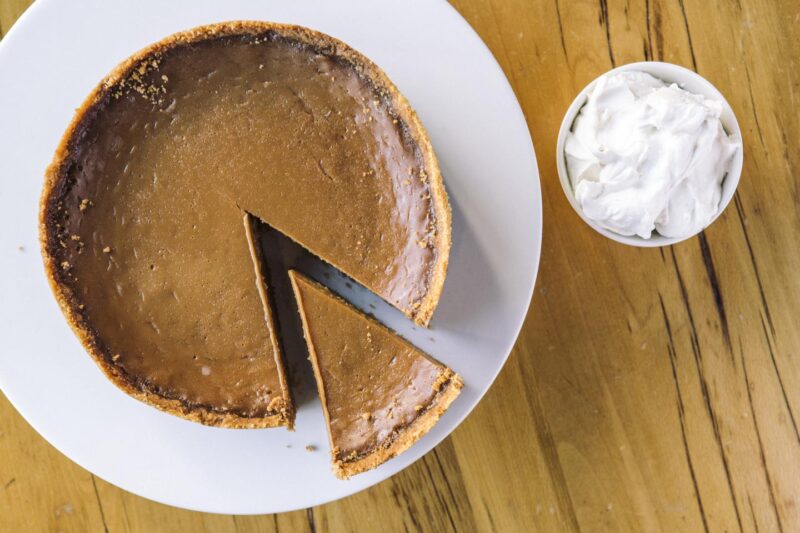 Emmy's Gluten-Free Coffee Cake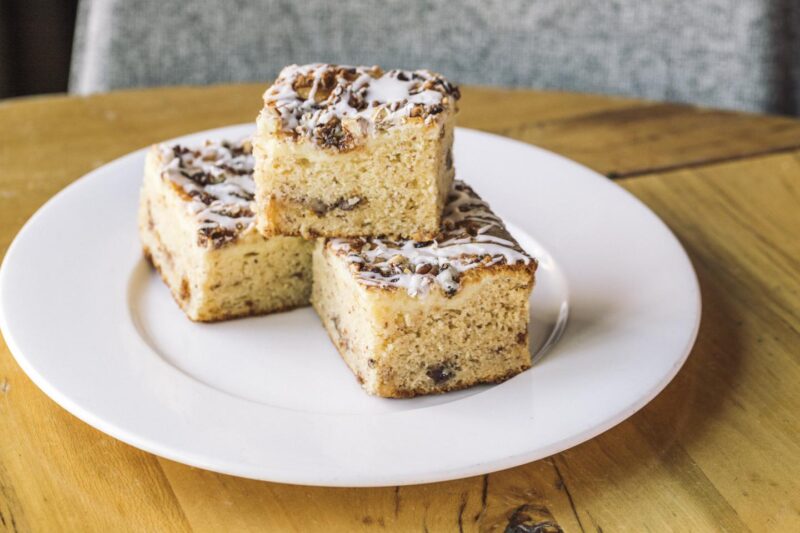 Did you know: Chef Yasmin makes more than 500 cookies fresh every day and created more than 25 new recipes in just 2018 alone! Due to the high demand for her house-made cookies & pies, Chef Yasmin loves to come up with new recipes and specials like the Chocolate Chunk Cookie, Butterscotch Oatmeal Cookie and more!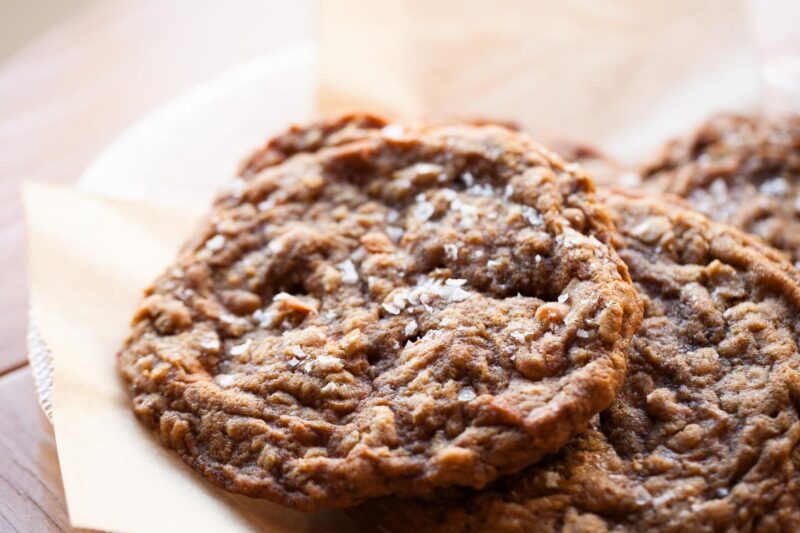 Dessert she's most proud of: With a hand pipe and her creativity, Chef Yasmin has mastered the art of beautifully decorated cookies. You can count on these customized, made-by-hand cookies for everything from holidays' to the premiere of the new Star Wars movie.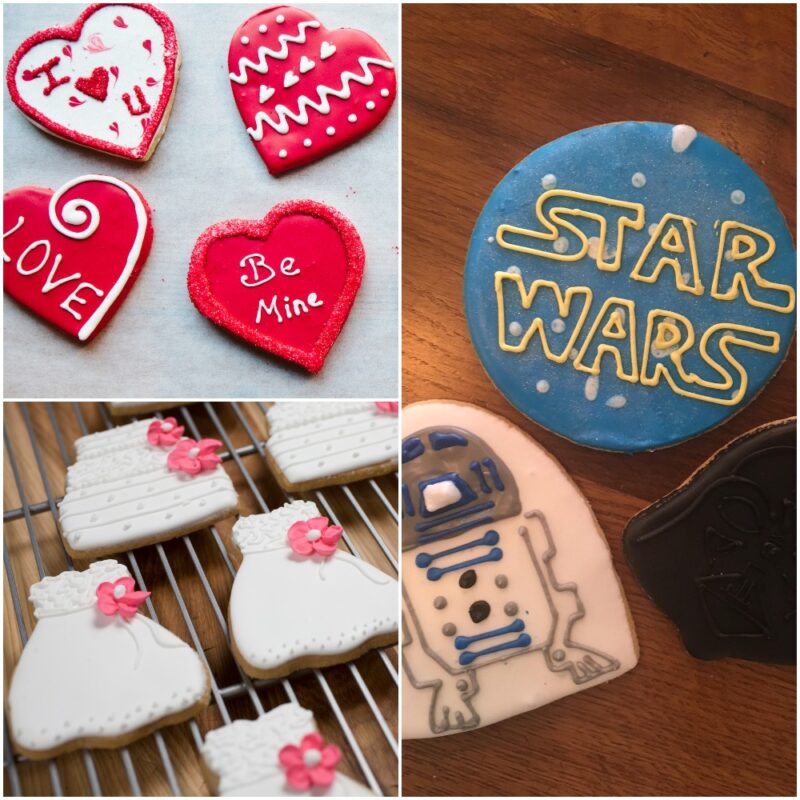 Pastry Chef: Andrea Coté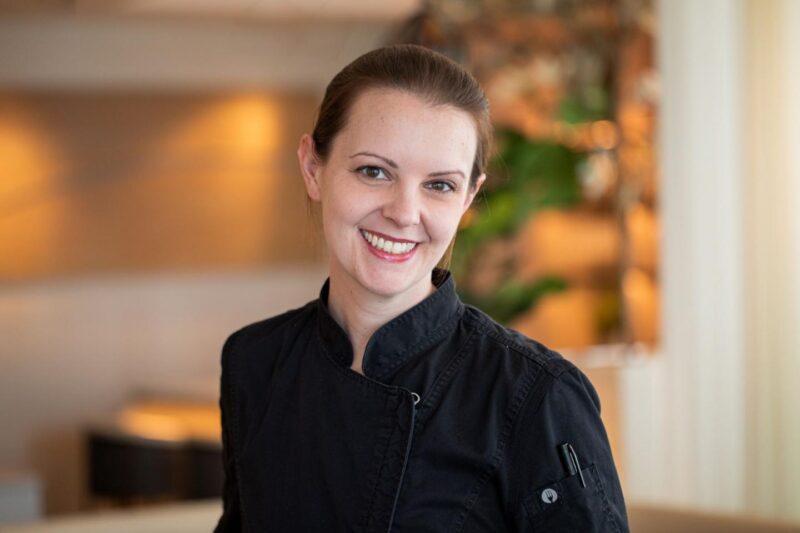 Restaurant: RPM Seafood
Dessert you definitely know: The RPM Seafood dessert menu is a combination of classic RPM desserts  like the vanilla sugar doughnuts and signature cheesecake, and newer creations.
Dessert your most proud of: The Banana Napoleon, which is comprised of layers of caramelized phyllo pastry, banana cream, whipped cream and a bananas foster caramel sauce. It's a combination of two desserts we had on the Booth One menu – the Lemon Napoleon and the Bananas Foster Cream Pie. It has been our best selling dessert at RPM Seafood so far, and it's my favorite to eat!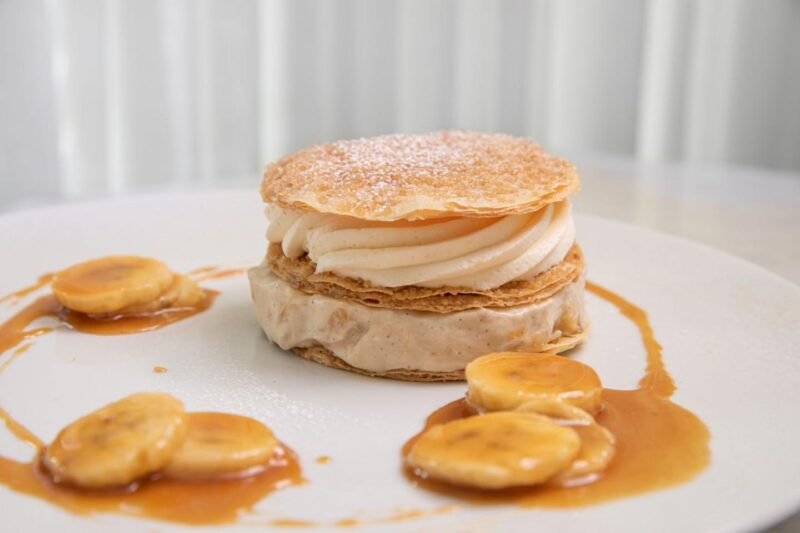 Even more reasons why you've got to try RPM Seafood sweets:  Our newest obsession is creating different color patterns/flavors of chocolate bon bons. The possibilities and combinations are endless! We are very spoiled because we have a chocolate tempering machine which makes our creativity that much easier and fun. Oh, and that stunning dessert you probably have seen on Instagram? The Platinum Coconut Cake: it's a must order!
Pastry Chef:
Hannah Mendelson Acosta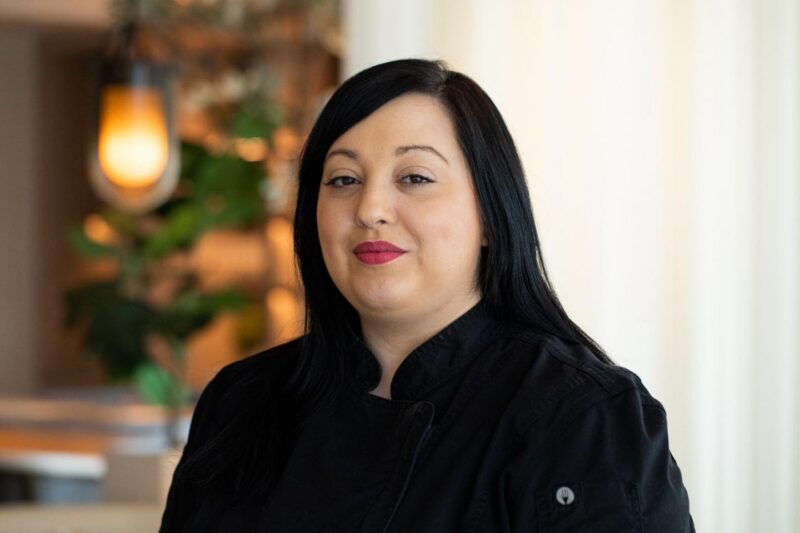 Dessert you definitely know: Ice Cream Sundaes at RPM Steak. "Whenever there are rotating items on a menu, try them! I have a lot of fun with these sundaes since they change seasonally, and I can play with delicious flavor combinations."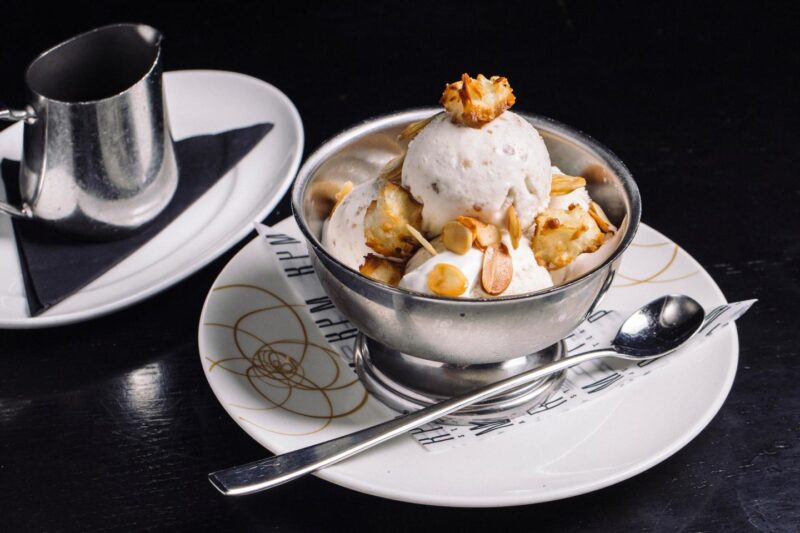 Dessert she's most proud of: "There have been so many of the last few years that I've been very proud of, so it's hard to pick just one! Lately, I've had a lot of fun with the desserts for the San brand, which lends itself to being super creative with fun flavors, like Black Sesame Cheesecake with raspberry whipped cream."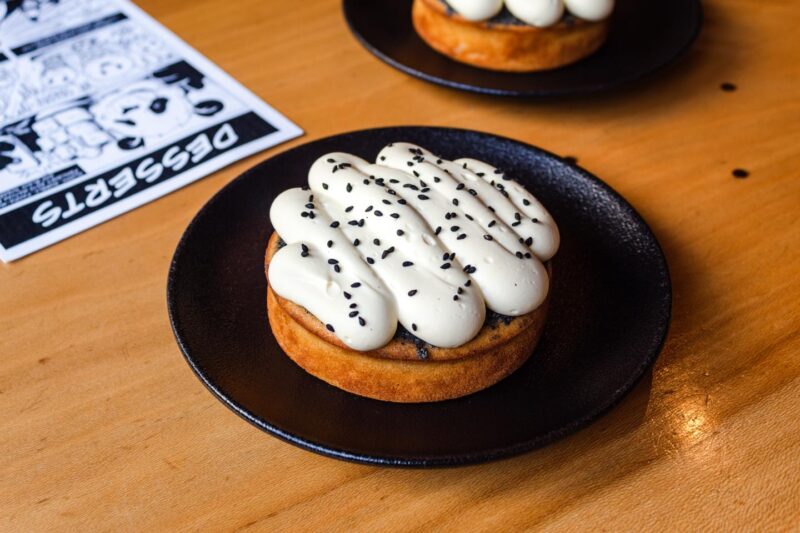 It began with a book, chocolate and ice cream: "My fondest childhood memory is making recipes with my mom out of a children's cookbook called Kids Cooking: A Very Slightly Messy Manual. I have always done some sort of pastry since I began working. When I was 14, I had an internship with a local chocolate company in Columbus, Ohio. From there, I moved on to work for Jeni's Ice Cream in their bakery doing all the confections for the ice creams." Before heading to Chicago, Hannah was the Assistant Pastry Chef for Hollywood Casino Columbus and in 2015, she moved to Chicago and attended the French Pastry School. After school, she took over as Pastry Chef for Nellcote and RM Champagne Salon before joining the RPM team in 2017.
Did you know: Hannah's cookbook collection is no joke. "I spend a lot of time reading and collecting pastry books. I ran out of room to put them because I have so many! I think learning new techniques and trends is the key to being good in this industry. Being with the RPM and San restaurants, I get the opportunity to work with all types of cuisines which pushes me to learn and discover new desserts every day."