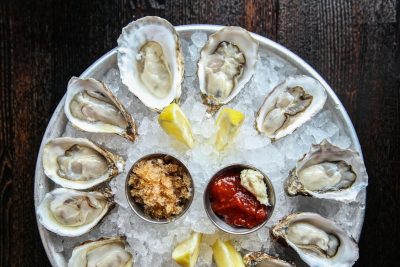 Everything You Need to Know About Oysters
Fun facts about our favorite raw bar snack
We love oysters but we recognize that sometimes they can be an aquired taste! Here are five things you need to know about oysters, after all, there's still time to become an enthusiast!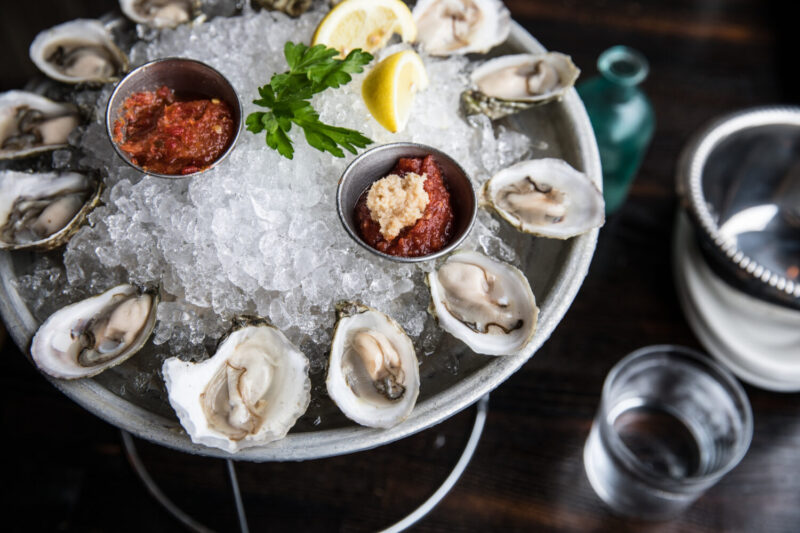 1. We are in Chicago, how do we get fresh oysters here?
Well lucky us, we get oysters flown in 5X a week! Being the sister restaurant of Shaw's Crab House, we enjoy the benefits of 38 year-long relationships with oyster farmers which allows us first pick.
2. Is it true oysters are only good in months with an "r" in it?
Once upon a time, this was true! Now thanks to fancy new refrigeration systems, the "r" rule is no longer the case and we are able to have delicious and safe oysters all year round.
3. It's intimidating to eat an oyster. I'm not sure how! 
We celebrate everyone's first oyster at the Bah. Your server will teach you how to dress it up with cocktail sauce or our house made mignonette and then slurp it on back. The bartender will ring a bell, everyone yells "OYSTER!" and you will even get your name on a plaque in the restaurant.
4. What about if I don't like raw oysters?

That's ok too! You can try them fried with tartar sauce or grilled with garlic butter and panko crumbs.
5. How do I pick between East coast and West coast? What is the difference?
East Coast oysters tend to be brinier, saltier, and have a shallow shell, where West Coast oysters are sweeter, meatier, and have a deeper shell.  Our suggestion is to try the Oyster Sampler which offers a dozen of East and West Coast oysters.
Hooked on trying oysters? Try 'em during Quality Crab & Oyster Bah's new Happy Hour available Monday – Friday from open to 6:00 PM. The Happy Hour includes a chef's selection of oysters on a half shell for $2.50 each, plus tax (gratuity not included) or try them in on a Happy Hour Tower paired with Chef Donny's French Fries.  View the Quality Crab & Oyster Bah Happy Hour menu.