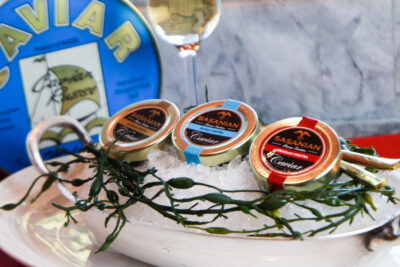 Plan your visit to Eiffel Tower Restaurant's Caviar Bar
An Exclusive Caviar Experience with the Best Views of Las Vegas
Heading to Las Vegas? Make sure to add Eiffel Tower Restaurant to your itinerary and book a seat at the Caviar Bar.
Make a reservation at Eiffel Tower Restaurant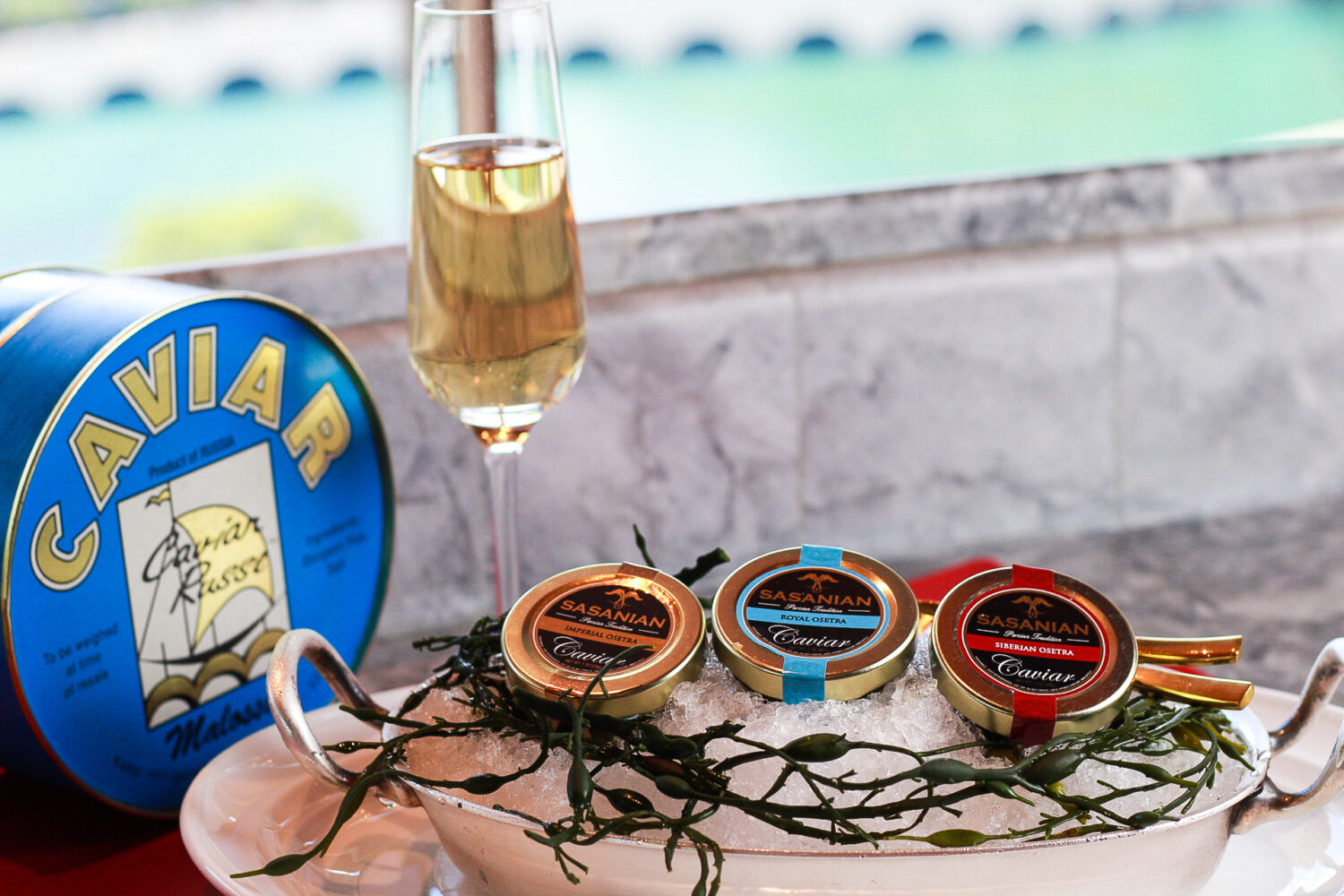 Acclaimed Chef and Partner Jean Joho and the team at Eiffel Tower Restaurant bring you an experience to immerse in the world of caviar with six different caviars and six composed dishes featuring caviar. There are great options for caviar lovers and those tasting it for the first time.
The menu features three imported varieties of Osetra Sturgeon caviar and three domestic caviars from Hackleback Sturgeon, Alaskan Salmon and Golden Whitefish. Caviar can be ordered individually or in trios of imported or domestic options. The Caviar Service comes with traditional blinis, brioche toast points, chives, egg and crème fraiche.
View Eiffel Tower Restaurant's Caviar Bar menu.
At the Caviar Bar, in addition to the six caviars, you can enjoy a limited menu featuring 15 grams of Royal Osetra Caviar per dish. Dishes include Half Dozen Oysters a la Royal, Caviar Napoleon, Steak Tartare and more. Dishes can be enjoyed alongside the full beverage menu, however, our favorite pairing is a chilled glass of Dom Perignon.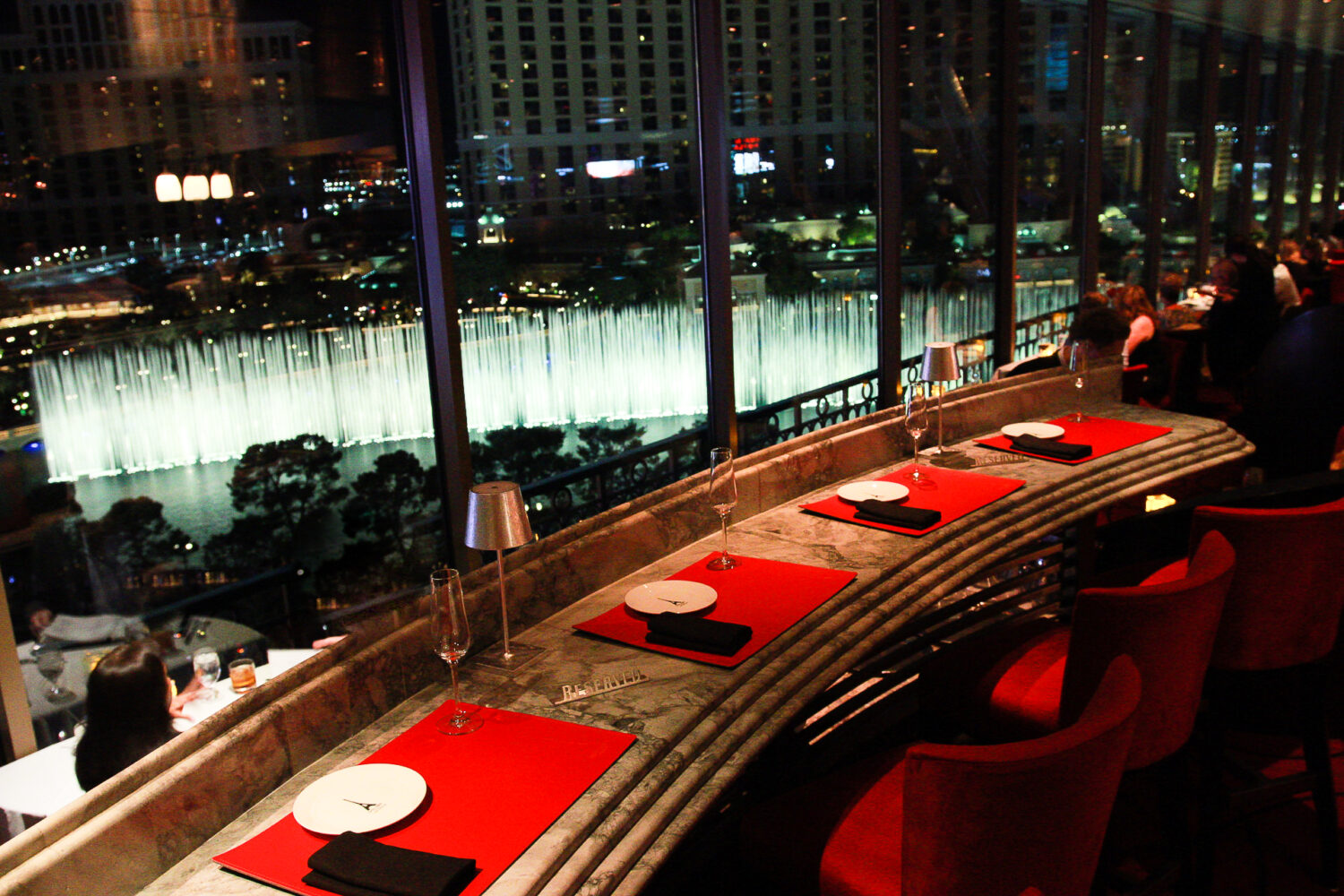 The view from the elevated bar overlooking the Strip and Bellagio fountains completes the experience. 
Reservations for the Caviar Bar are available for groups of 2 – 4 people. Reservations can be made from 5:00 PM to 9:45 PM, Monday – Sunday.
Make a reservation at Eiffel Tower Restaurant