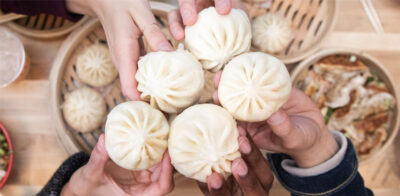 Putting the Wow in Bao for Twenty Years
Not only does August 22 mark National Bao Day, but it's the 20th anniversary of Wow Bao, the fast-casual Asian food concept that for two decades has thrived in Chicago and throughout North America. The team at Wow Bow is incredibly grateful to its loyal guests, who are the constant inspiration for our growth, unique menu offerings, and innovation within the industry.
Thank you for being a part of a delicious 20 years!
Learn more about the where to enjoy Wow Bao near you.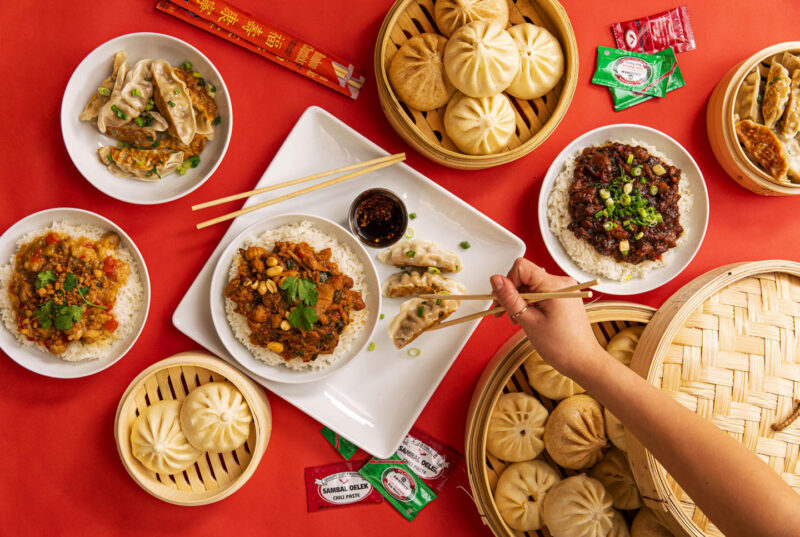 Did you know bao can be traced back as far as 400 BC as a staple of Chinese cuisine and for centuries, the soft, fluffy dough filled with sweet or savory flavors has delighted tastebuds across the world. With three Chicagoland locations, more than 600 virtual restaurants nationwide offering delivery, and over 4,000 grocery stores selling the packaged Wow Bao product, you don't have to travel far to enjoy this specialty.
Since we've been steaming our buns for two decades, we thought we'd share a list of 20 of our most delicious milestones:
1. In 2003, Wow Bao was founded by Lettuce Entertain You Enterprises, with our flagship location at the main entrance to Chicago's iconic Water Tower Place.
2. As we grew, so did our menu! We began offering our delicious rice bowls in 2004 and now offer four choices, including our most popular, the Classic Orange Chicken.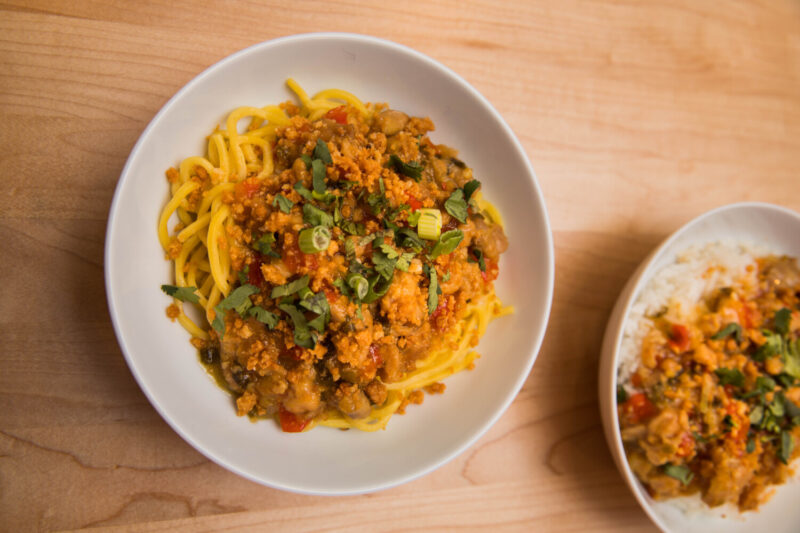 3. Wow Bao State and Lake opened in 2007, bringing our traditional menu offerings to the bustling Chicago Loop, along with the introduction of our still-popular breakfast Baos.
4. Our buns got a little sweeter when Coconut Custard Bao debuted in 2007. In fact, this still-favorite flavor is available in our Chicago locations, as well as in the freezer section of your local Walmart.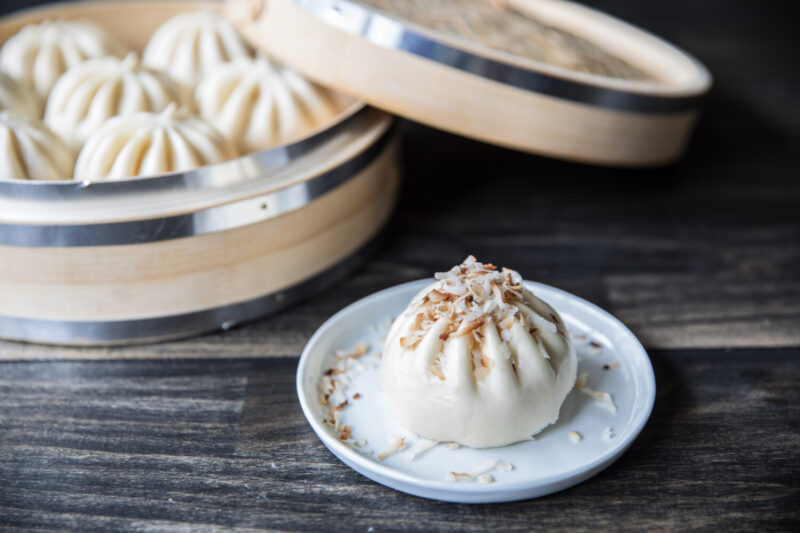 5. Always innovative, in 2010 we were the first in the industry to introduce self-ordering kiosks to our forward-thinking customers – reducing wait times across the board. 
6. The food truck revolution had yet to hit Chicago, but in 2010 the "Bao-Mobile" was born and we were serving hot steamed buns throughout the city out of a Wow Bao branded vehicle. Customers checked Twitter for the location of the "Bao-Mobile."
7. An early curator of social media, our ever-popular Twitter feed earned us the title of one of the most socially influential restaurants by The Food Channel. 
8. Building on our momentum, Wow Bao landed in the major leagues in 2010 with a kiosk inside what was then U.S. Cellular Field, home of the Chicago White Sox. The brand continued to score with kiosks inside NBA, NHL, and NFL arenas, as well as additional MLB stadiums. 
9. Wow Bao didn't stop at sports. In 2011, a booth was commissioned at the 100,000+ person per day Lollapalooza music festival…and we've been a staple for hungry concertgoers every year since.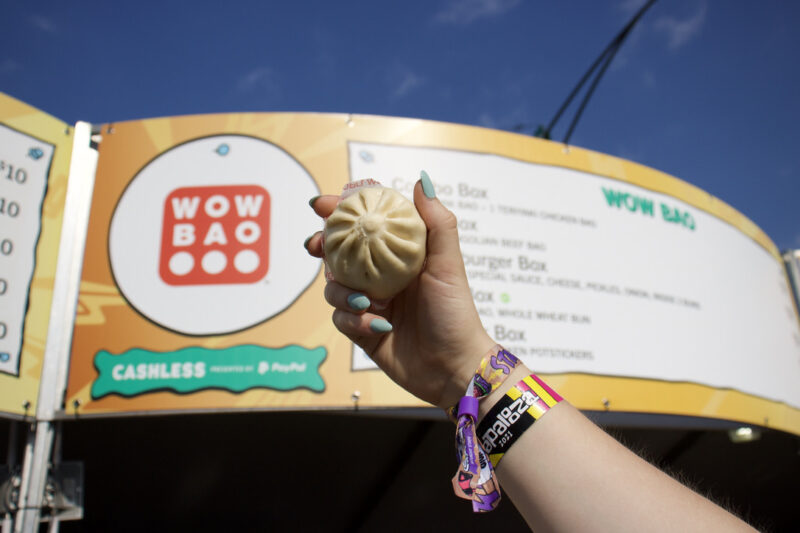 10. In what turned out to be foreshadowing for a major retail presence, Wow Bao became available in freezer cases in a handful of Chicago grocery stores in 2012. 
11. Flying through more barriers, Wow Bao became the first Lettuce restaurant to land in an airport. Six airport locations have been launched since.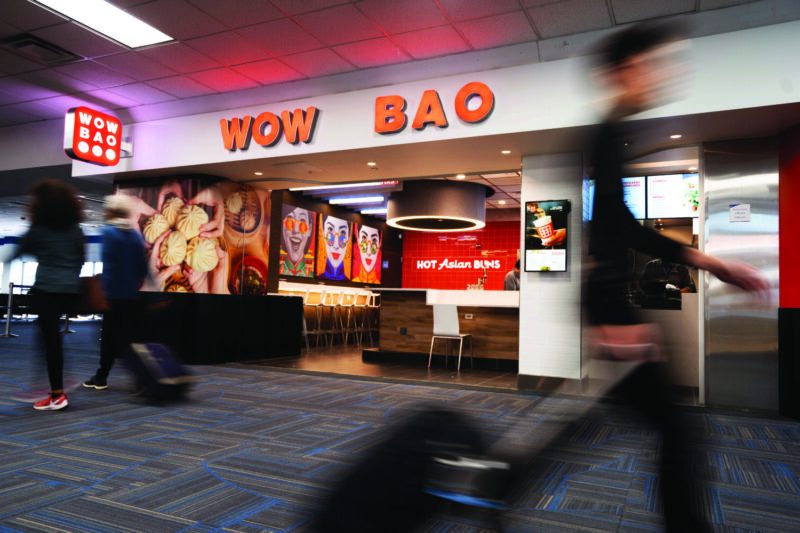 12. And just for fun, Wow Bao's first annual Bao Eating Championship was conducted in 2014 and has been held at Water Tower Place every November since.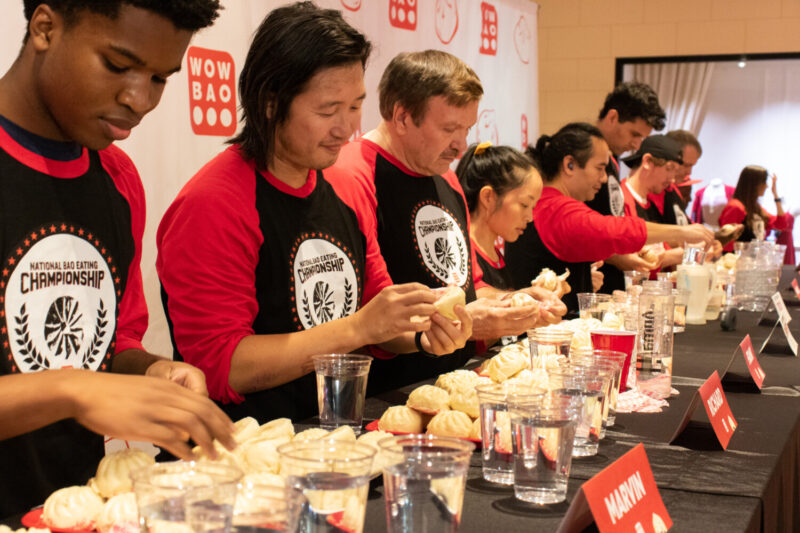 13. In 2015, Wow Bao jumped on the pumpkin spice train and introduced the seasonal Pumpkin Bao.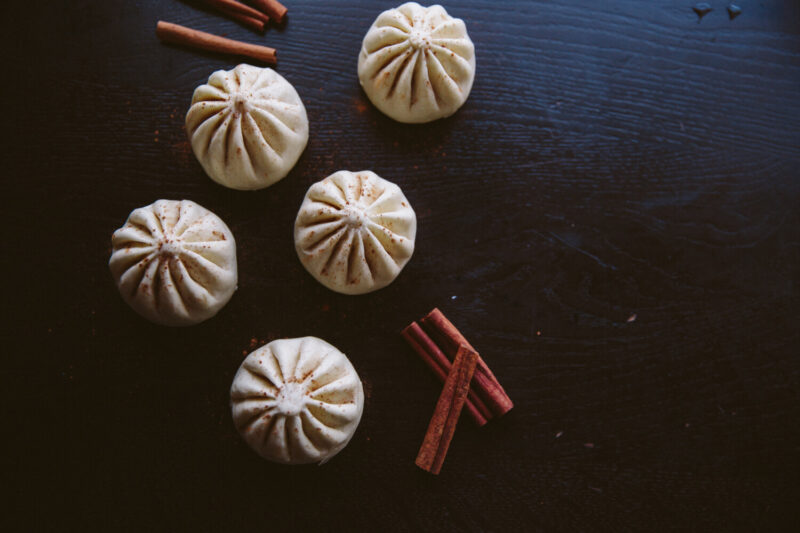 14. Our collegiate colors went on full display when we opened on several college campuses including the University of Vermont, Kent State University, and Indiana State University. 
15. During National Burger Month in 2016, we introduced our Cheeseburger Bao – now one of our hottest flavors.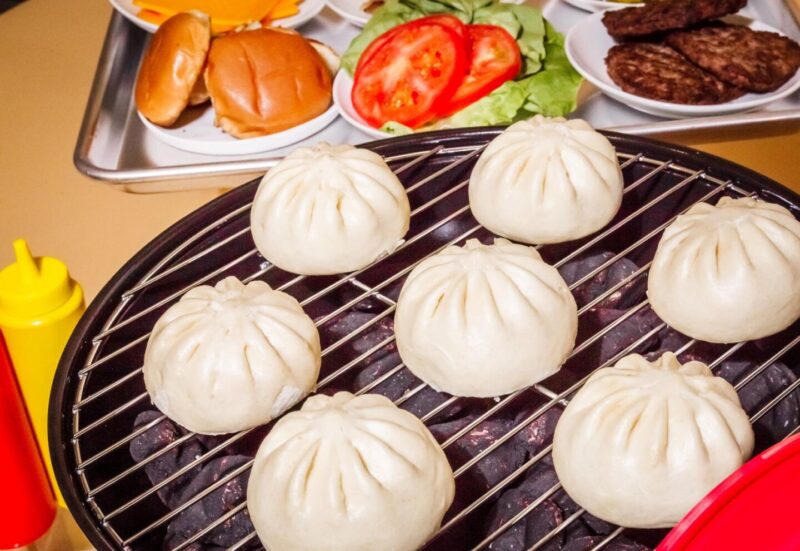 16. Wow Bao went dark in January 2020 – as in Dark Kitchens. A pioneer in the space, Wow Bao operated its first Dark Kitchen within a Lettuce Entertain You restaurant. When COVID-19 shut down in-person dining around the country, it was an opportunity for Wow Bao to keep restaurant operators and their employees in business. Since April 2020, we have launched over 700 Dark Kitchens across the U.S. and Canada.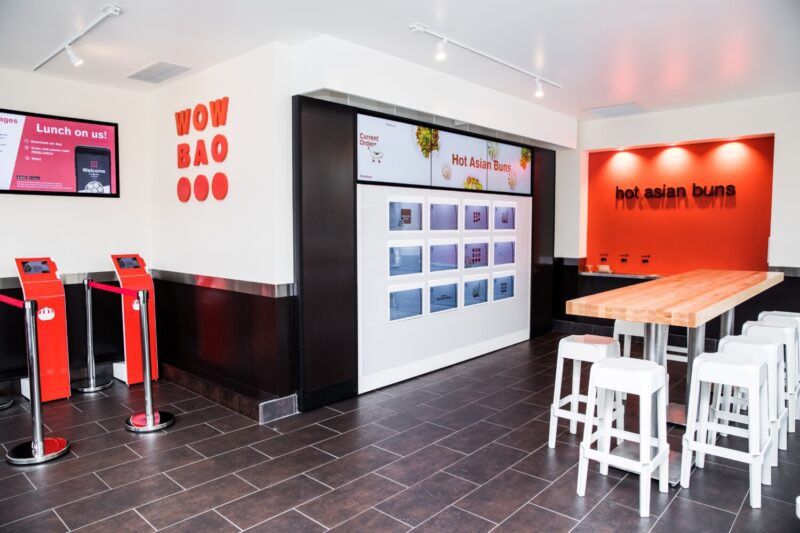 17. Since 2019, Wow Bao has been named "Brand of the Year" twice by Fast Casual magazine – the first company to be recognized more than once.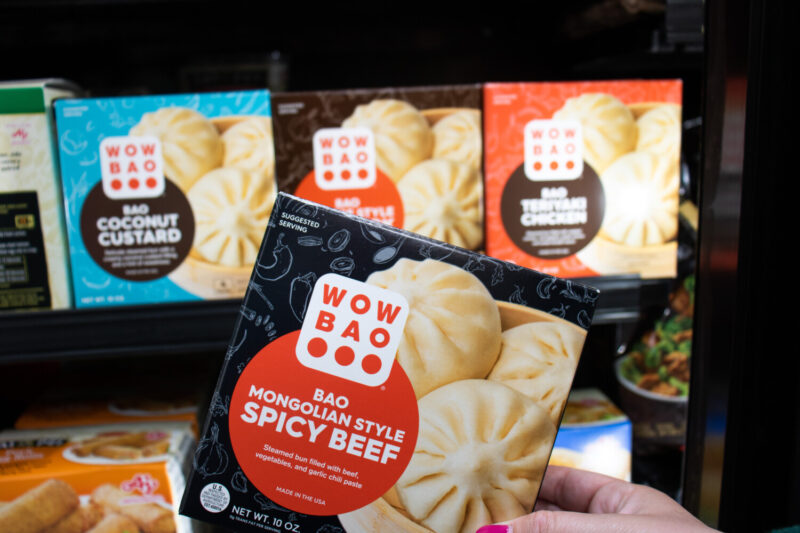 18. As a nationally recognized brand, Wow Bao continues to partner with all types of food service operations including airports, universities, hotels, grocery stores, and e-commerce sites including Amazon. In 2022, we even started selling our product in hot-food vending machines. 
19. With the 2023 launch of Bao Bucks and the Hot Buns Club, Wow Bao became the first Virtual Restaurant brand to offer a metaverse-based awards program as a way to reward our best customers for their loyalty.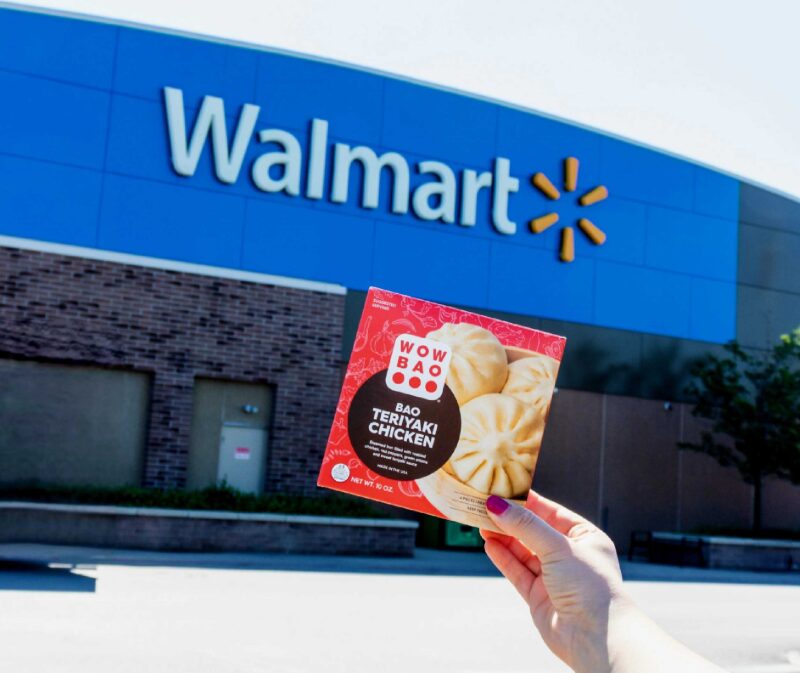 20. This month, our packaged product will become available in over 3,000 Walmarts nationwide. Now, you can get our craveable Asian buns at our three Chicago storefronts, via delivery nationwide, and in a Walmart freezer section near you!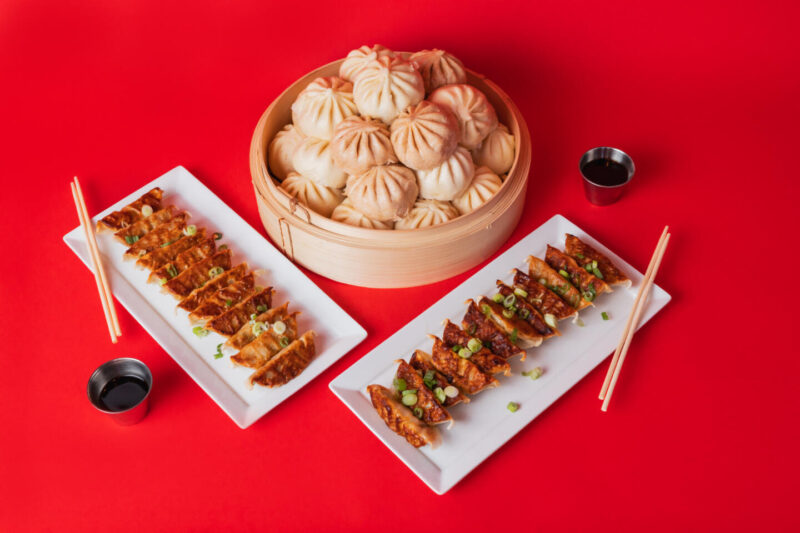 Twenty years is a milestone we're proud to be celebrating with you! While innovation has always been important to Wow Bao, our guests are the primary reason the brand continues to experience such success. We can't wait to share the next 20 with you.