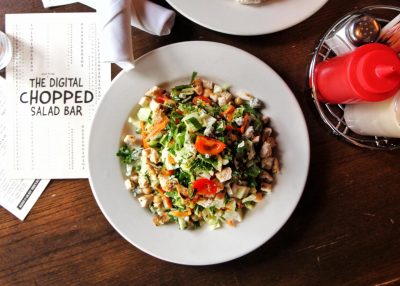 (Re) Introducing the Digital Chopped Salad Bar at R.J. Grunts
A new way to enjoy R.J. Grunts' iconic salad bar
The Salad Bar at R.J. Grunts has been an iconic staple of the Lincoln Park restaurant for the last 50 years (rumor has it, it was even the first of its kind in the country!). In honor of R.J. Grunts turning 50 years young, we are excited to re-introduce the Salad Bar in a new, digital way. Introducing the Digital Chopped Salad Bar, starting at $16.95, plus tax this new iteration of the salad bar is available for lunch and dinner for dine-in and carryout.
Check out the R.J. Grunts menu here. 
Make a reservation at R.J. Grunts.
Order R.J. Grunts for carryout.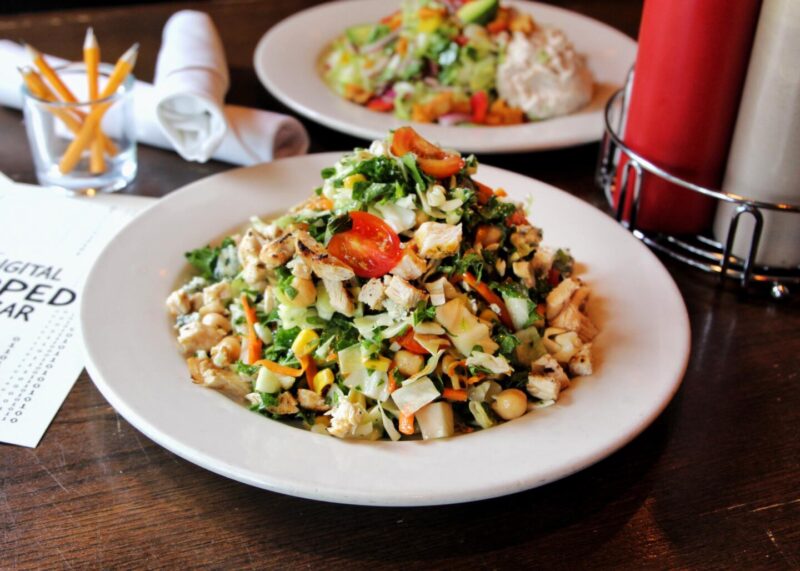 When we tell you the options are endless, we aren't kidding. With more than 35 ingredients to choose from, you can personalize your own salad to your tastes and come up with something new every single time.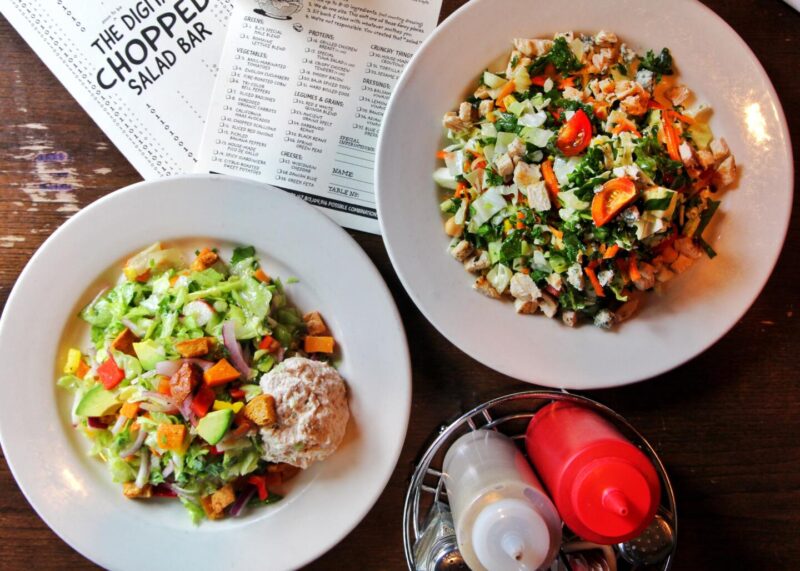 Here's how it works:
Choose your greens like R.J.'s Special Kale Blend or Romaine.
Pick 8 – 10 ingredients on the Salad Bar card at your table from veggies, grains and proteins. This does not include your choice of dressing.
Next, pick your veggies from the more than 20 different varieties including English Cucumbers, Fire-Roasted Corn, Basil-Marinated Tomatoes, California Haas Avocado, Spicy Giardiniera and lots more.
Pick your protein from classic like Grilled Chicken Breast to Crispy Chicken Tenders, Tuna Salad, Smokey Bacon and more.
Legumes and Grains are up next like Quinoa, Garbanzo Beans and Ancient Grains.
Give it a crunch with toppers like Tortilla Strips, Sesame Sticks or House-made Croutons.
Last, choose your dressing with options like Balsamic Vinaigrette, Blue Cheese, Lemon-Basil Vinaigrette, Ranch and more.
Now sit back, relax and let our chefs do the work as you wait for the salad of your dreams to hit your table!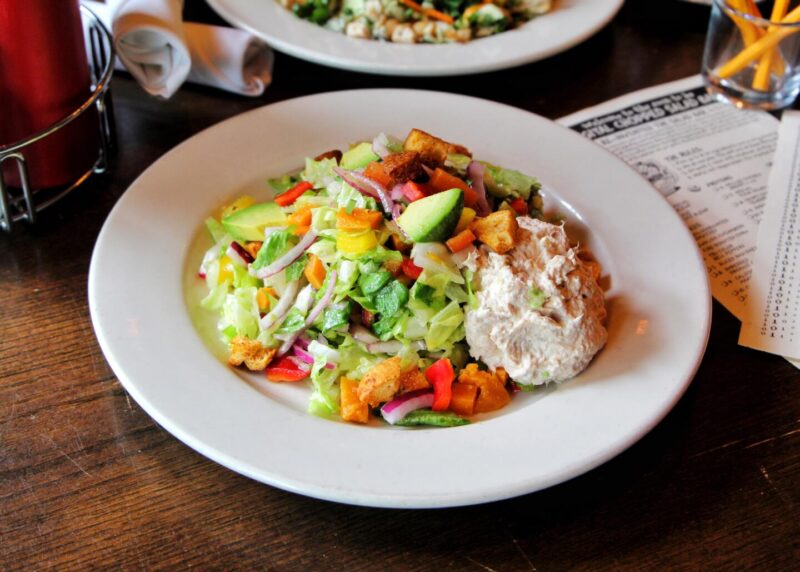 The new Digital Chopped Salad Bar is available at R.J. Grunts for lunch and dinner for dine-in and carryout. Make it your entrée or pair it with a signature burger, milkshake or wrap!
We look forward to having you during our 50th anniversary to check out the new futuristic version of the iconic salad bar. R.J. Grunts is located at 2056 N. Lincoln Park West. To make a reservation or order the salad bar for carryout call 773-929-5363 or make a reservation at R.J. Grunts via Tock. You can also order the Digital Chopped Salad Bar online.