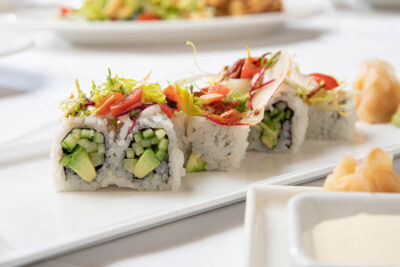 Shaw's Crab House – Chicago Debuts an all New Sushi Menu
Here's what's new
Shaw's Crab House is known for its classic seafood driven menu that spotlights the flavors and quality of the fish. Chef Naoki Nakashima, who created the original Shaw's sushi menu back in 2003, took the same approach when creating this season's updated sushi menu available for lunch and dinner at Shaw's Crab House – Chicago.
Make a reservation at Shaw's Crab House – Chicago
Place an order for pick-up or delivery at the Shaw's Crab House – Chicago
So get those chopsticks ready and check out the new menu. Here's what's new in Chicago: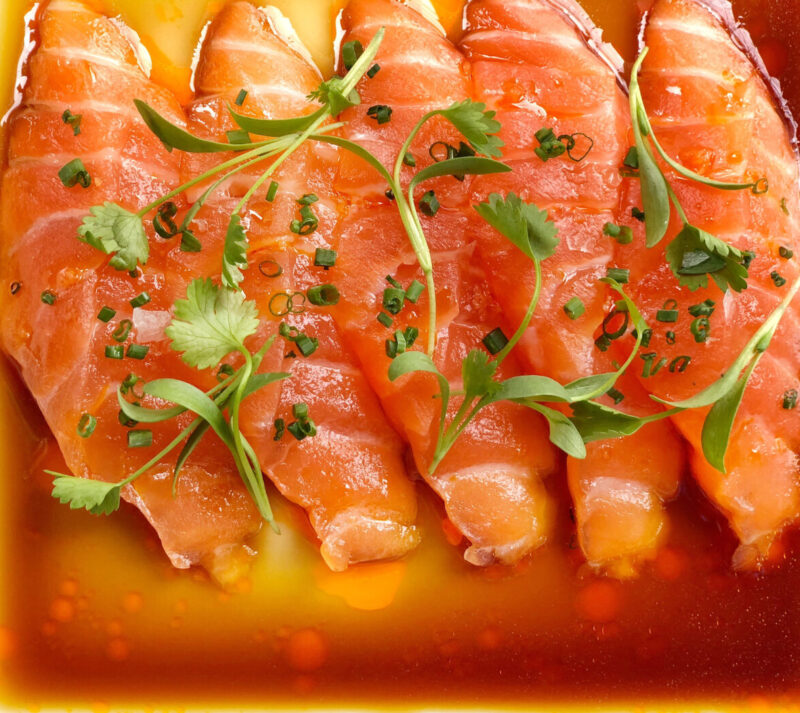 Looking for a variety flavors? Try the Naoki-Style Composed Sashimi including:
Salmon & Spicy Ginger Sauce, Tuna Dashi, and Yellowtail, Apple & Basil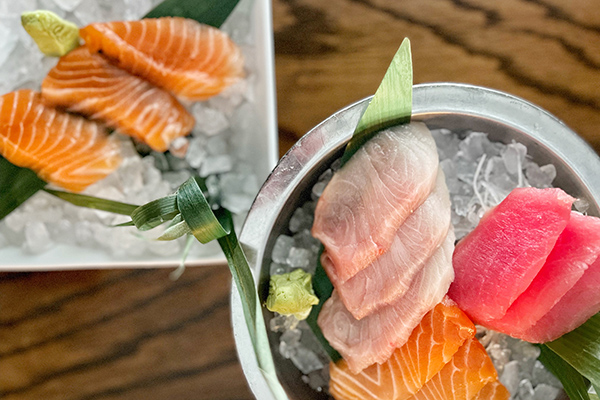 If you like the more traditional route, the Sashimi Combo on Ice includes 3 pieces of tuna, 3 pieces of salmon and 3 pieces of yellowtail.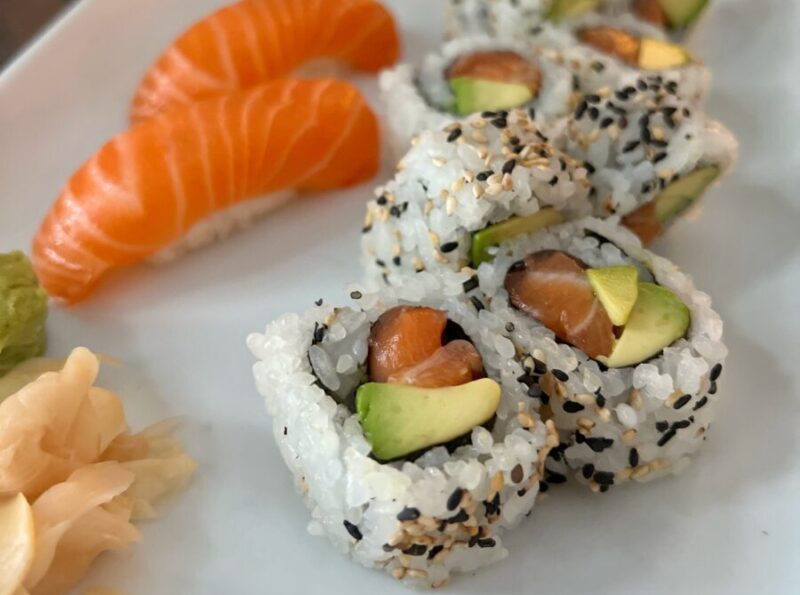 Other Sushi Combinations available include Triple Sushi (tuna, salmon, yellowtail – three ways: sashimi, nigiri, maki) and the Grand Sushi Platter (Spicy Shrimp Crispy Rice, Spicy Tuna Crispy Rice, Salmon Nigiri, Tuna Nigiri, Yellowtail Nigiri, Crunchy Garlic Tuna Roll, Spicy Shrimp Salmon and Lemon Roll, Volcano Roll, Shrimp Tempura Roll).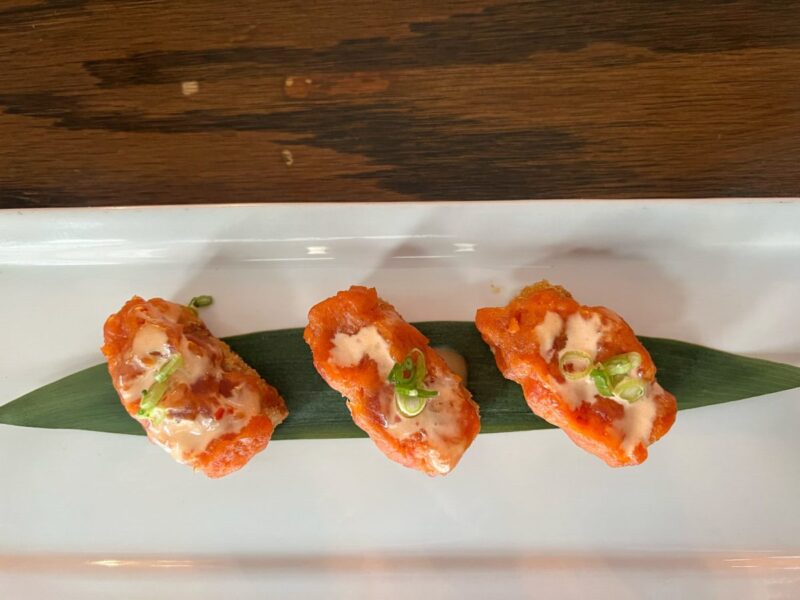 Looking for more crunch? Try the Spicy Shrimp Crispy Rice or the Spicy Tuna Crispy Rice.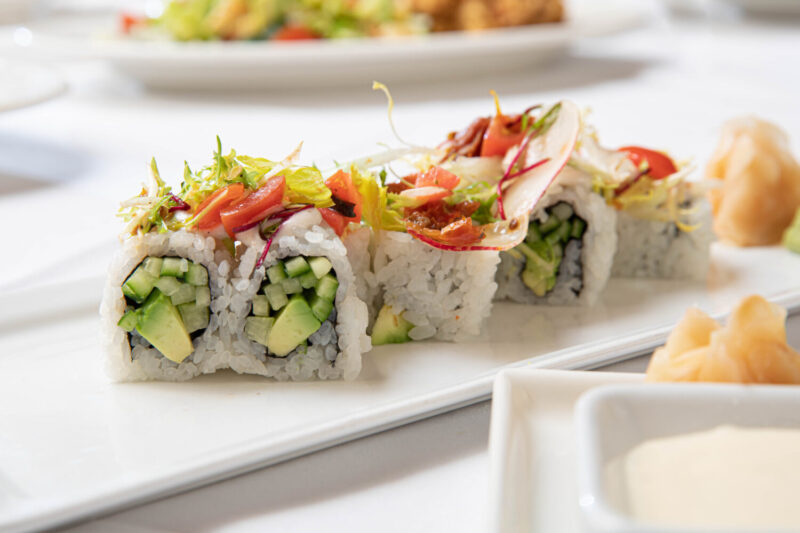 You can also pick and choose from 8 different Maki Roll options including the Garden C.R.A.F.T. Roll (cucumber, radish, avocado, frisée, tomato, white balsamic vinaigrette).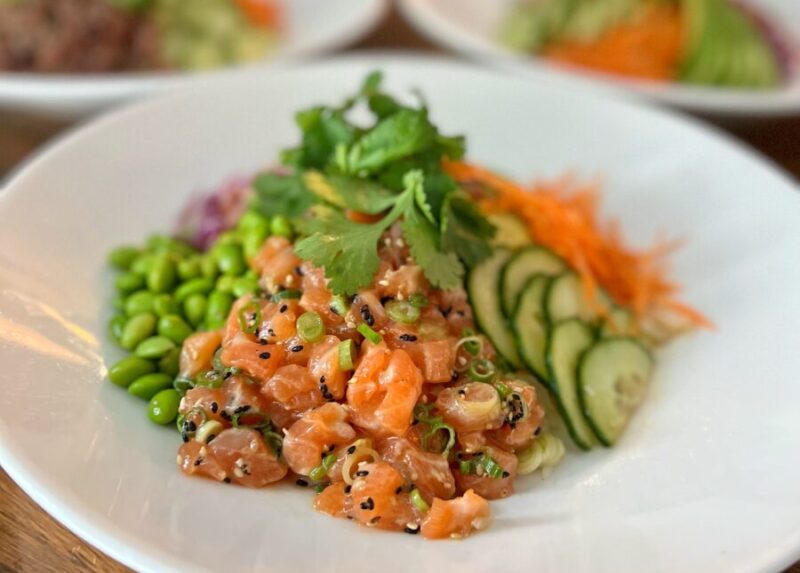 Order a Poke Bowl for the perfect balance between fish, rice and veggies. Whether you go for the Salmon, Tuna or Yellow Tail Poke Bowl, they are all served with jasmine rice, edamame, avocado, carrots, red cabbage, cilantro, ginger vinaigrette.