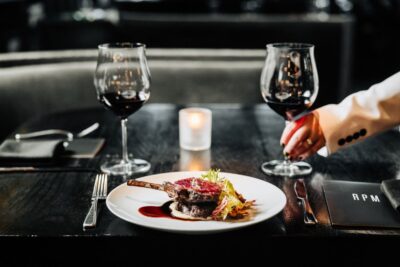 The RPM Sommelier Experience
Curated tasting menus at RPM Italian and RPM Seafood
Chicago wine lovers, looking for a special date night idea or perhaps an interactive activity for a small group? Brought by the RPM Wine Team, RPM Italian – Chicago, RPM Italian – Las Vegas and RPM Seafood have introduced an all-new Sommelier Experience during which you can enjoy a guided tasting of perfectly paired wine and food menus.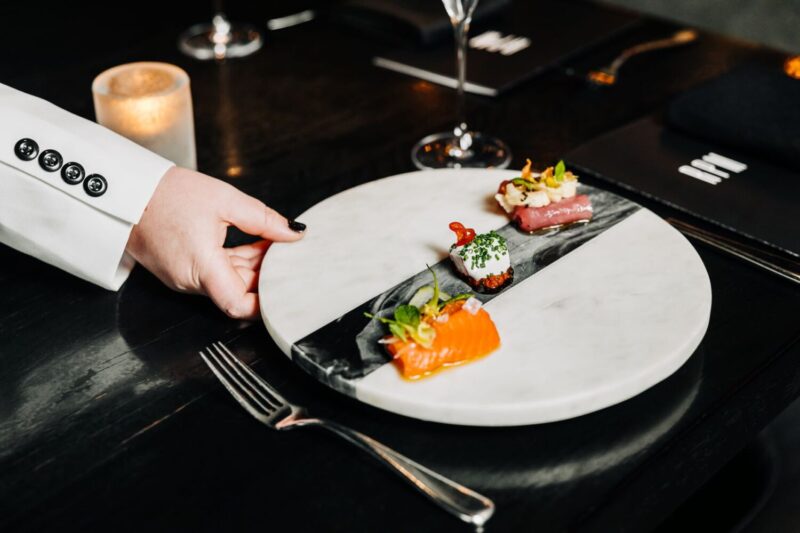 What's special about this? The sommelier will personally guide you through a tasting menu featuring wines from RPM's vast cellar of the world's best, with no bottle off limits. Selections opened the night of the experience may include vintage Champagnes, Grand Cru Burgundies, Single Vineyard Barolos and more. The executive chefs at both restaurants create menus that change daily to match the expertly chosen wines.
Just looking for dinner? We can't wait to see you soon!
Make a reservation at your favorite RPM restaurant.
Whether celebrating an anniversary or going on a first date check out our date night ideas for more experiences near you.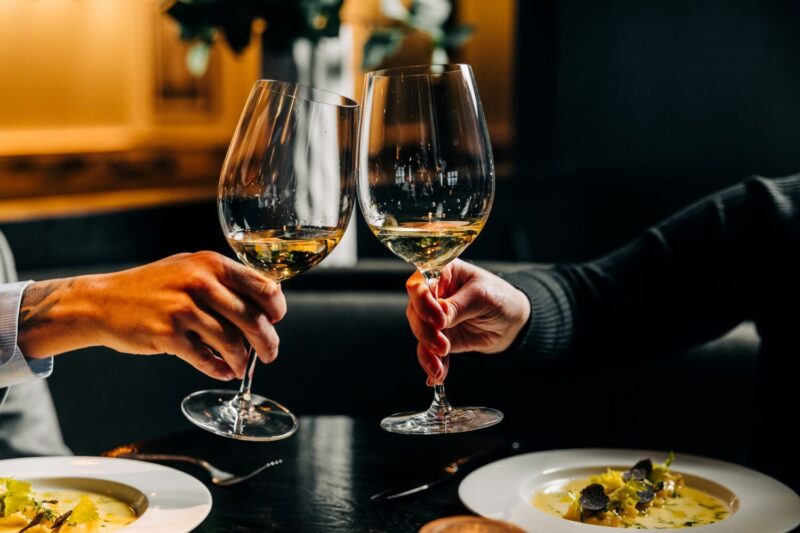 The Sommelier Experience at RPM Italian – Chicago
Seatings: Tuesday – Friday at 6:00 PM and 8:30 PM
The prix fixe features traditional cicchetti, housemade pastas, imported truffles and more, all expertly chosen to pair with limited selection wines from the RPM cellar. The Sommelier Experience at RPM Italian is available Tuesday – Friday with two seatings at 6:00 PM and 8:30 PM. This experience, starting at $165 per person plus tax, takes approximately two hours and seats up to 6 guests.
Book the Sommelier Experience at RPM Italian – Chicago
The Sommelier Experience at RPM Italian – Las Vegas
Seatings: Tuesday – Friday at 5:30 PM and 8:00 PM
The prix fixe features traditional cicchetti, housemade pastas, imported truffles and more, all expertly chosen to pair with limited selection wines from the RPM cellar. The Sommelier Experience at RPM Italian is available Tuesday – Friday with two seatings at 5:30 PM and 8:00 PM. This experience, starting at $165 per person plus tax, takes approximately two hours and accommodates groups of 2 – 6 guests.
Book the Sommelier Experience at RPM Italian – Las Vegas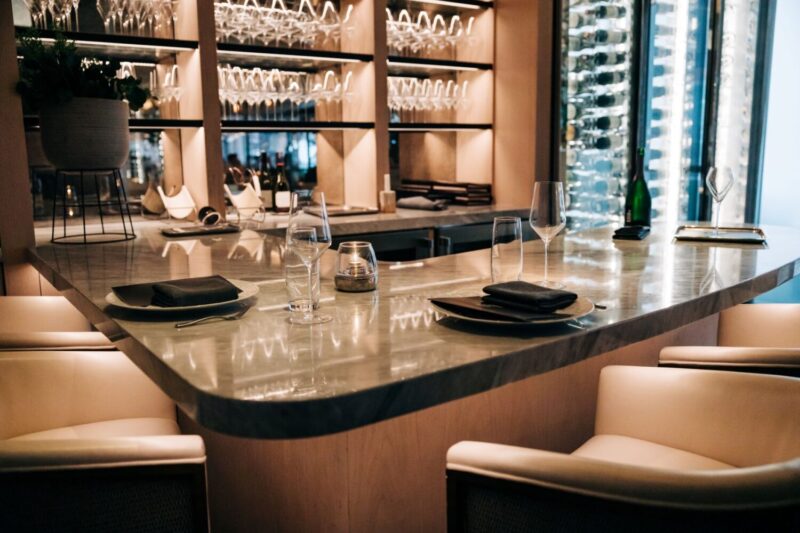 The Sommelier Experience at RPM Seafood
Seatings: Tuesday – Thursday at 6:00 PM and 8:00 PM; Friday – Saturday at 6:00 PM and 8:30 PM
The seafood driven prix fixe tasting menu (typically 8-courses) from chef Michael Coté changes daily and is curated to guests' tastes and dietary restrictions, all with expertly paired pours from Richard and his team. This experience, starting at $225 per person plus tax, takes approximately two hours and seats up to 4 guests.
Book the Sommelier Experience at RPM Seafood