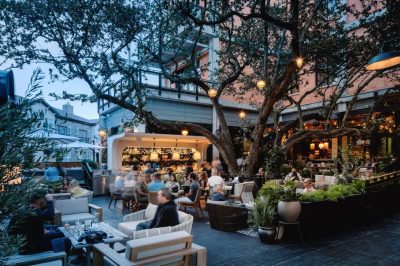 We're Heading to Texas! Aba in Austin is Now Open
Aba, known for its iconic rooftop patio, Chef CJ Jacobson's Mediterranean mezze fare, and craft cocktails is headin' south! That's right, Aba is NOW OPEN in Austin, Texas at Music Lane on South Congress bordering the Travis Heights and South Congress neighborhoods.
Aba marks Lettuce Entertain You's very first restaurant in Texas! Check out what's exciting and unique to the Mediterranean hotspot's newest location.
Make a reservation at Aba – Austin. Order carryout from Aba- Austin.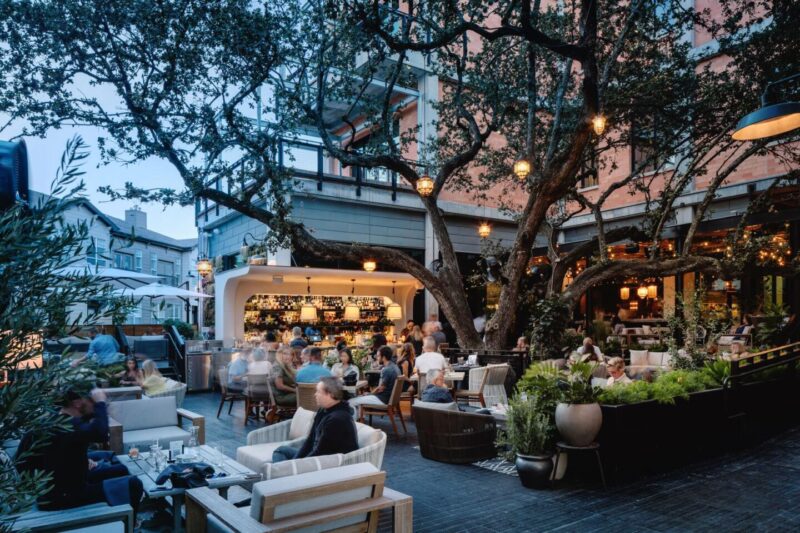 Let's take a tour of Aba's expansive outdoor dining, menu and cocktails!
Let's start with the space!
With the Texas heat and a bit more sunshine in the forecast than the Chicago location, Aba – Austin has a multi-level outdoor patio, terrace and bar that seats up to 130 guests. In the middle of the patio lives a 100+ year old native Heritage Oak Tree, studded with glass and metal lanterns from Morocco. Choose from relaxed, lounge-style seating or a standard table to enjoy your dinner or brunch.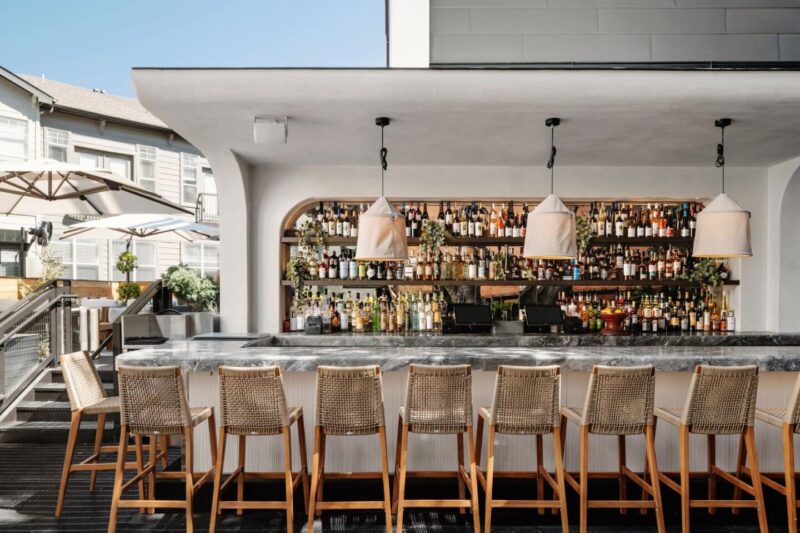 The patio also features a semi-private raised deck (birthday party anyone?!) with a vibrant living plant wall and a 10-seat outdoor bar.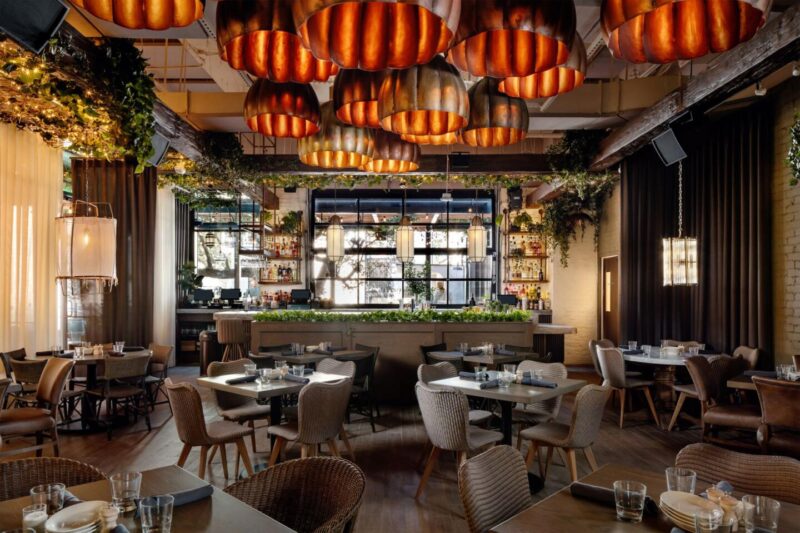 Aba's 86-seat dining room is warm and inviting with climbing ivy and foliage, an indoor trellis, and a curated collection of decorative lighting with influence from the Middle East, Mediterranean and Eastern Europe.
Now onto the menu: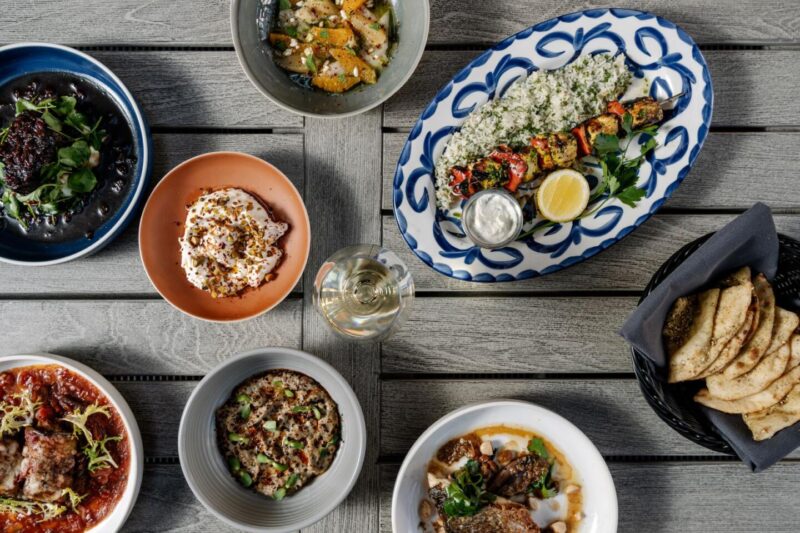 Just when you thought Chef CJ had already outdone himself, the Aba – Austin menu includes  new and delicious options featuring local produce and ingredients. Aba is open for weekday lunch and dinner, weekend brunch and dinner for dine-in and carryout.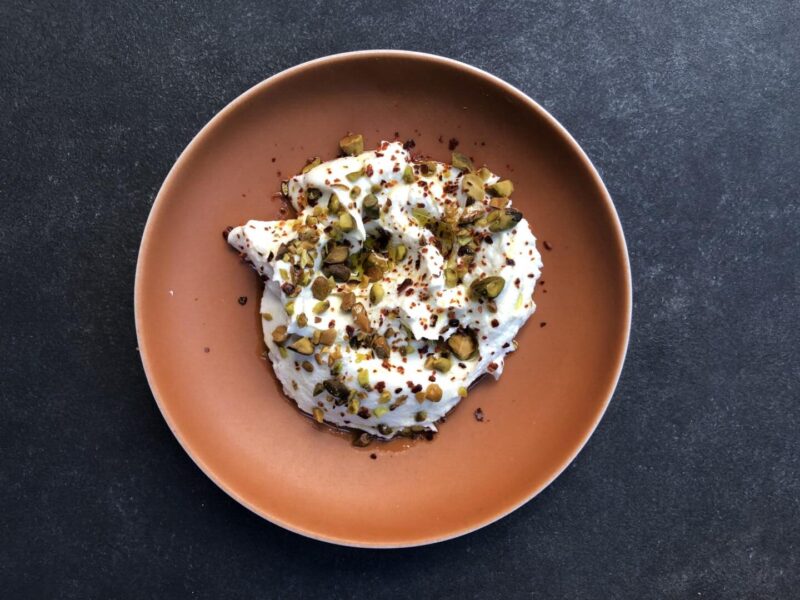 Here's what you've got to try: Order up the Smoky Garlic Hummus, Spicy Avocado Spread, Thyme Roasted Carrots & Labneh, Tamarind Braised Short Rib, Grilled Spanish Octopus and Orange Blossom Crème Brulee Pie.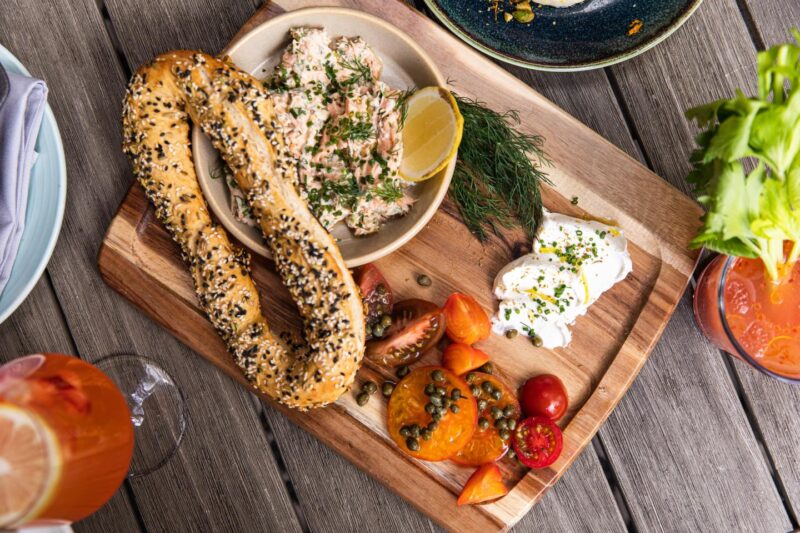 Weekend brunch highlights include the Jerusalem Bagel with Smoked Salmon Spread and Labneh, Khachapuri with Cremini Mushroom and Bougatsa with Blueberry Compote.
What's to drink?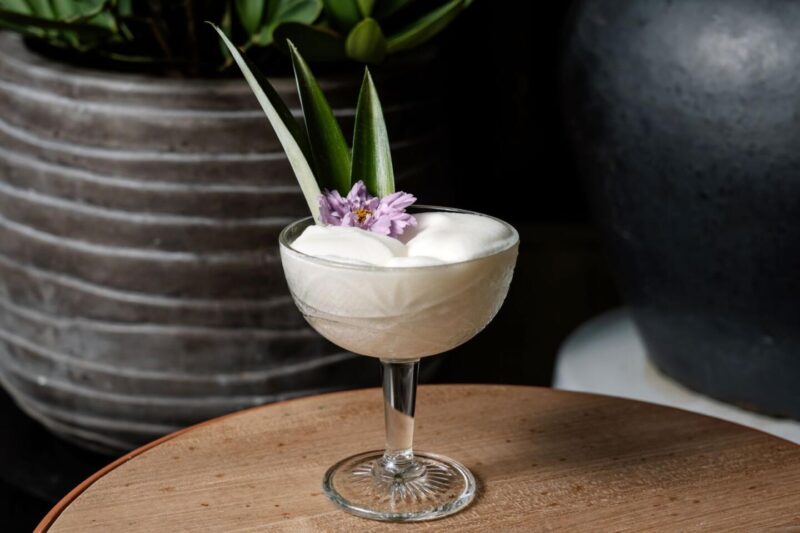 The bar program at Aba Austin is crafted by Lead Mixologist, Liz Pearce serving up cocktails with Mediterranean-inspired spirits and Middle Eastern spices and ingredients. Cool off with the Frozen Pina Express, Aloe, It's Me or the Green Harissa Bloody Mary. The wine list, curated by Sommelier, Alex Augustine, features rare finds from Morocco, Israel, Greece and The Canary Islands, with traditional old and new world selections from California, Italy and Spain.
Looking for a fresh sip sans booze? Aba – Austin also features a zero-proof beverage program including the Gazoz With a Kick and the Fruit Coupe.
Check out Aba's beverage menu here.
Aba – Austin is located at Music Lane at 1011 S. Congress Avenue, Building 2, Suite 180. Aba is open for lunch and dinner and weekend brunch. For more information, new dishes and more, follow along on Instagram and Facebook.
Make a reservation at Aba – Austin. Order carryout from Aba – Austin.