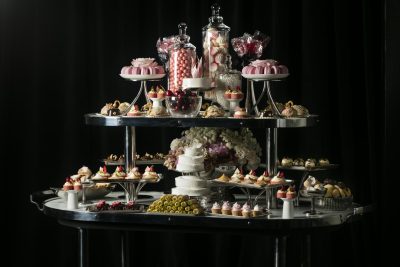 Where to Throw the Perfect Engagement Party
Where to plan the best engagement party ever
You got a ring and now it's time to celebrate! Engagement Season is in full swing and the Lettuce Parties team is here to help. Here are some tips for hosting the best engagement party ever, plus our guide to where to have it based on the vibe you're going for.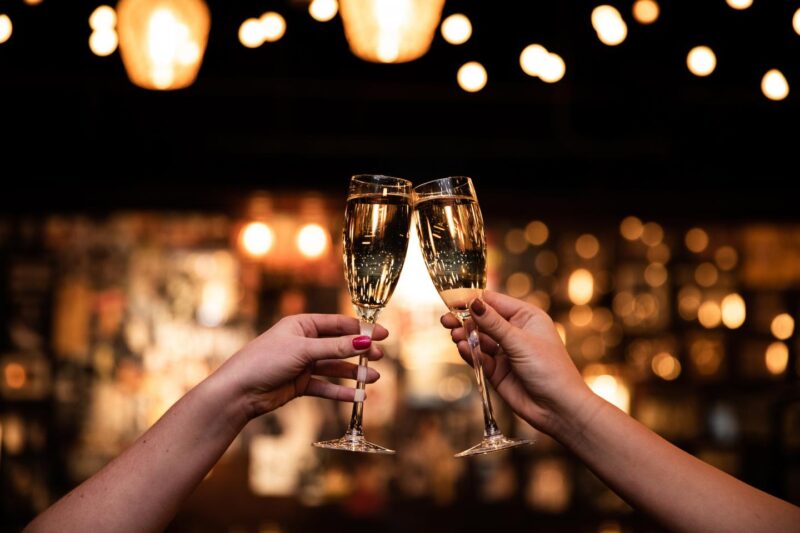 The engagement party is the first of many celebrations and should be planned 2-3 months after the proposal. This gives you enough time to absorb all of the initial bliss, tell your closest family and friends and plan a great event. Most importantly, make sure your tastes and style are represented, the party is for you. 
The team at Lettuce Parties are pros at celebrating and can help personalize your event to fit your tastes, budget and style. Whether a classy cocktail reception or a pizza party on the patio – we've got you covered.
Here are a few of our favorite spots to consider!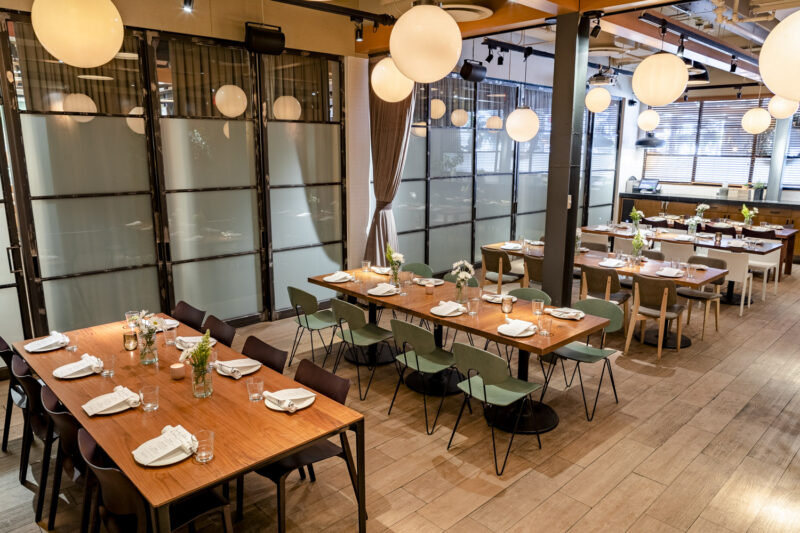 Something fresh:
While this spot in River North, Streeterville, Fulton Market and Oak Brook is known as a neighborhood coffee house, restaurant and meeting place,
Beatrix
also offers a fun and upbeat setting for an engagement party! Guests can enjoy healthy meets delicious options served family-style from brunch, lunch and dinner menus (and don't forget the house-made desserts!), or go for passed appetizers & bites such as
Chicken Meatballs, Straight "A" Salad
 and more. Top it all off with a bar package and cheers to the happy couple with craft cocktails and 
Fresh-Squeezed Juices. 
All locations offer semi-private dining spaces, while Streeterville and Oak Brook locations offer fully private rooms.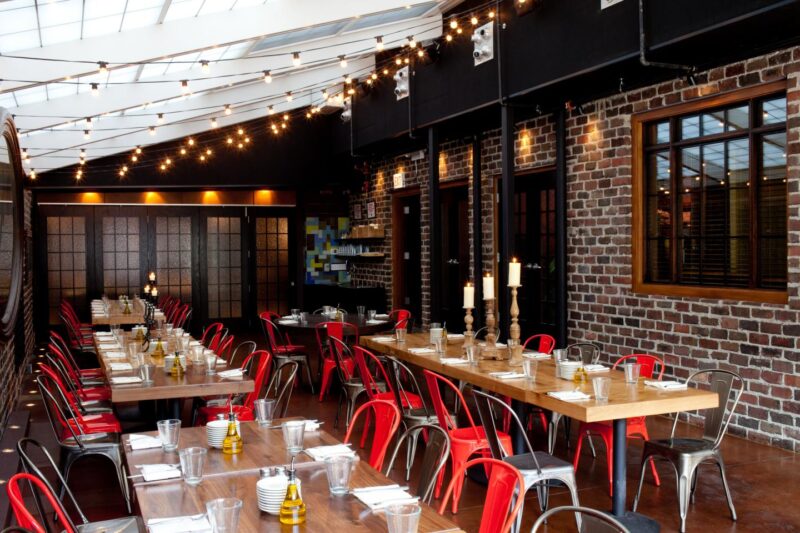 Something international: Bring your party to Spain! Cafe Ba-Ba-Reeba! offers six private and semi-private spaces, or can fit a total of 250 guests with a full restaurant buyout. You can configure their variety of rooms, named for different cities in Spain, for sit-down or cocktail reception events. You can include a bar, gift tables, a dance floor and more!
Book your engagement party at Cafe Ba-Ba-Reeba!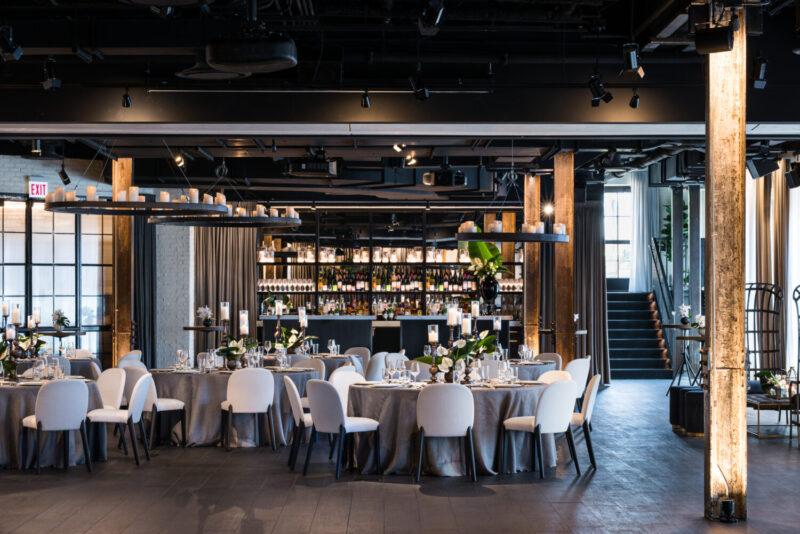 Something elegant: Rustic yet understated, The Dalcy private event hall located in the historic Fulton Market District is ideal for an elegant and entirely customizable engagement party. Sharing the third floor with Aba, a Mediterranean & California-inspired restaurant, the 6,000-square foot venue and 4,000-square foot rooftop patio allow for up to 600 guests to enjoy curated food & beverage packages, stunning atmosphere between the city views from the patio and historic design elements of The Dalcy and more. Work with the in-house team to make your vision come to life from start to finish, and enjoy perks such as personalized menu cards and full AV capabilities.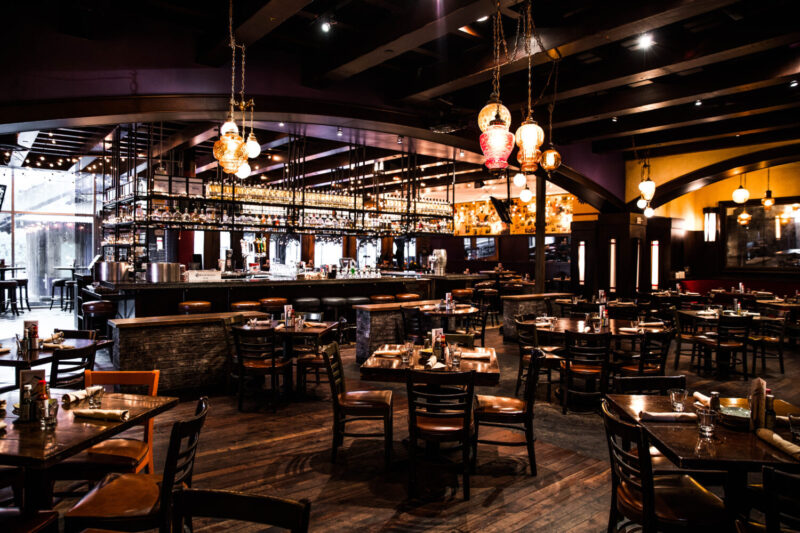 Low-key with a tequila chaser: It can be Taco Tuesday any day with a laid-back engagement party at El Segundo Sol in Las Vegas! Entertain anywhere from 10 – 250 guests at El Segundo Sol, plus the restaurant is fully stocked with more than 100 varieties of tequilas, in addition to seasonal margaritas.
Book your engagement party at El Segundo Sol.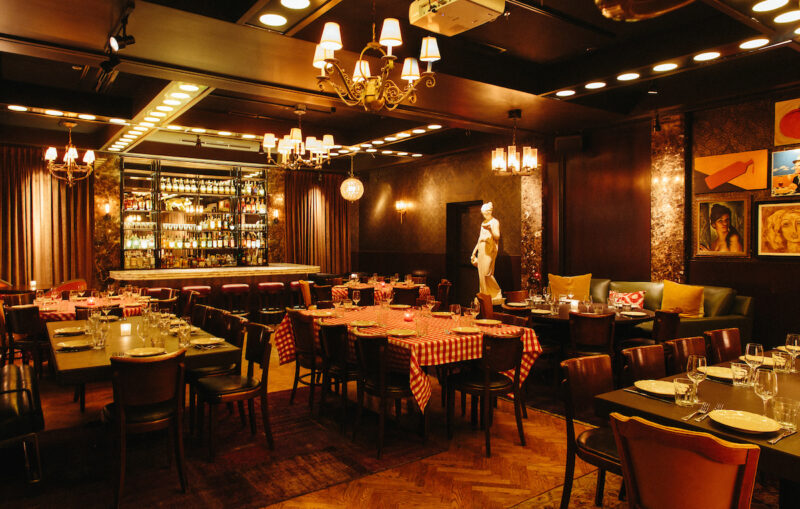 Something old school: If you come from a big Italian family or have a lively crew of friends, il Porcellino's customizable private dining space makes for a great engagement party for groups of up to 65 guests. With passed appetizers like Lobster Focaccia Rolls to family-style and plated dinners, your guests are sure to find some beautiful bites. A premium bar is also available featuring signature cocktails, Amaros, wines and beer.
Book your engagement party at il Porcellino.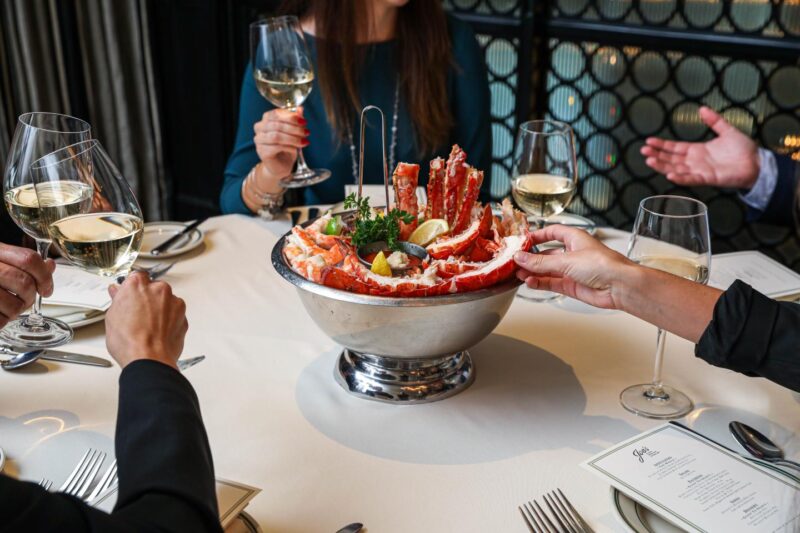 Something classy:  Joe's Seafood in Washington D.C. has several private dining spaces where you can wow your guest by serving fresh seafood, prime steaks freshly baked pies and more. The tuxedo-clad service is the perfect touch for your elegant engagement party.
Book your engagement party at Joe's Seafood.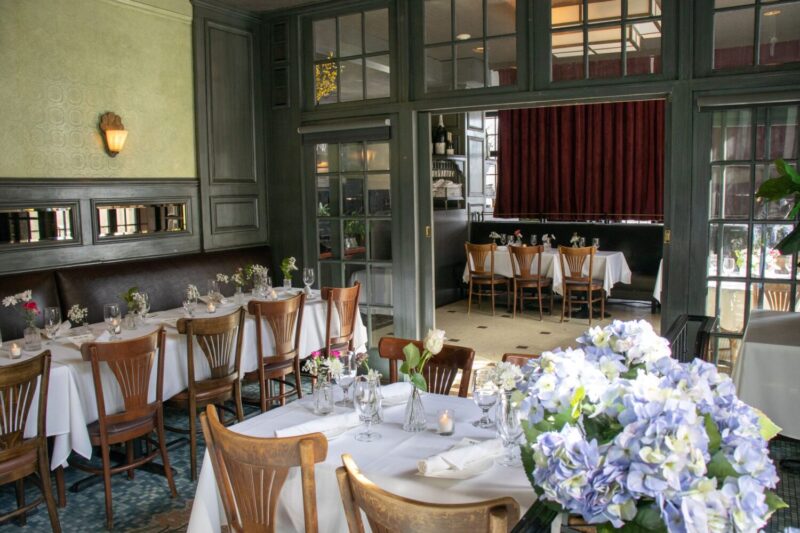 Something French: Mon Ami Gabi – Chicago is located in the heart of Chicago's Lincoln Park inside the historic Belden-Stratford, up to 150 guests can enjoy the airy, yet intimate interior with a customizable menu featuring exquisite bites and French rolling wine carts.
Now that you've got a few spots to check out, repeat the mantra, "this is not the wedding." Engagement parties should be intimate, light-hearted and fun. Invite your best friends, closest family and anyone that you know will be part of the wedding party. We can't wait to help you celebrate!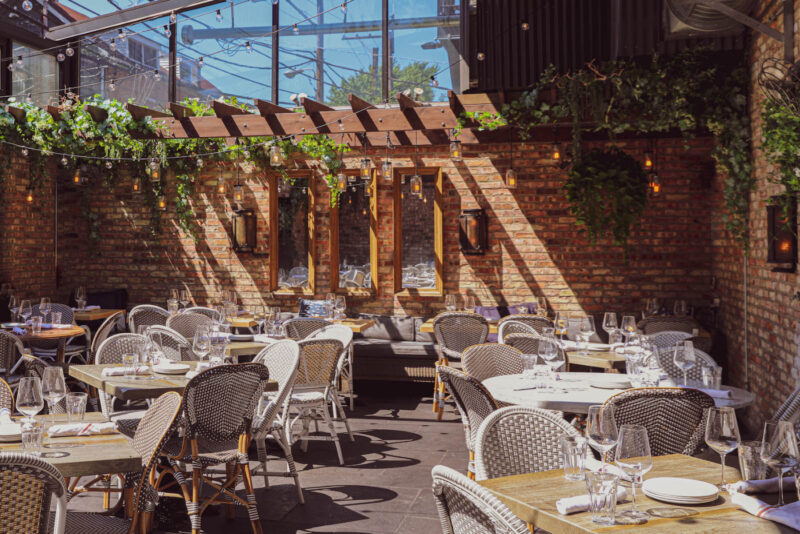 Pizza Party on the patio: Summer House Santa Monica – Chicago's all-seasons patio has a retractable roof for warmer days and a cozy fireplace for colder ones! The backroom can fit 50 seated and 60 for a reception with brick-lined walls, fresh greenery and a breezy atmosphere adorned with string lights. No matter the occasion, Summer House delivers on all fronts, from customizable menus to themed décor and more.
Book your engagement party at Summer House Santa Monica – Chicago.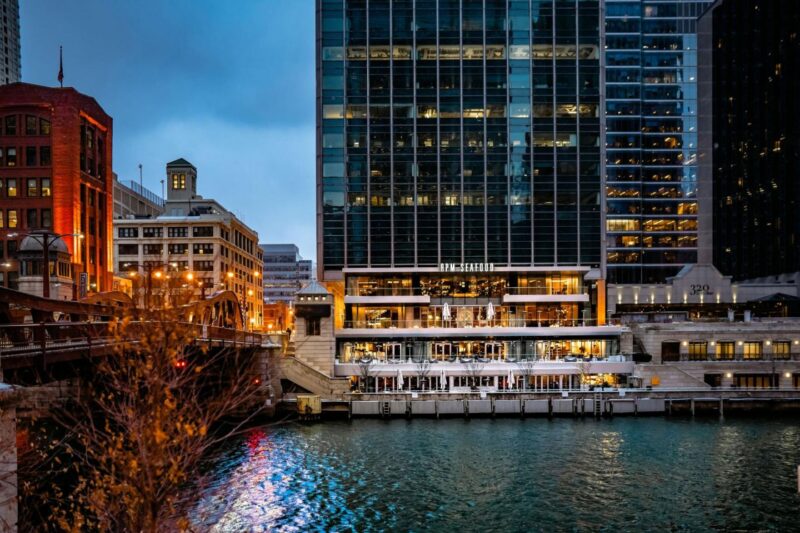 Something with a view: RPM Events overlooks the Chicago River and is the city's newest event space. With more than 6,000 square feet, the grand ballroom can be divided into three smaller spaces with access to the outdoor terrace. Host up to 270 guests for a seated function and 425 for a cocktail reception. You can fully customize your culinary experience with interactive chef stations, custom dessert carts and more to make it uniquely yours. RPM Events is perfect for the couple who always has their finger on the pulse of the hottest openings around the city.
Book your engagement party at RPM Events.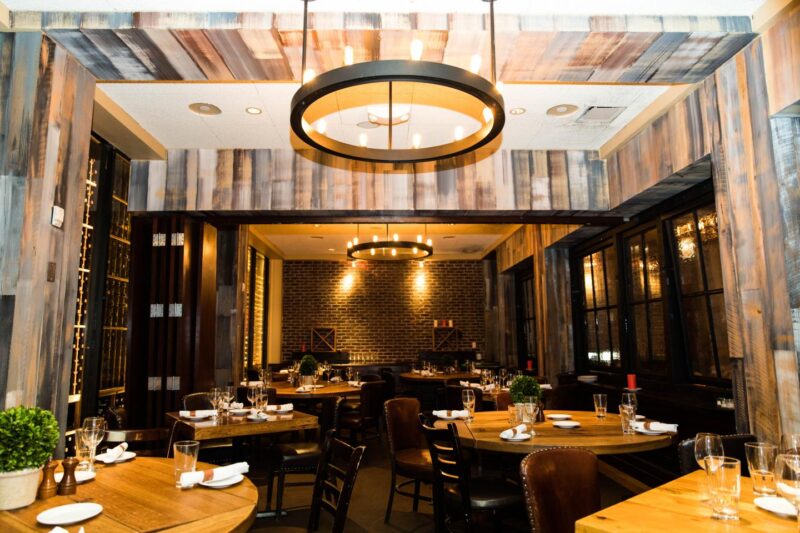 Something intimate: Achieve a warm and cozy vibe with an engagement party at Saranello's. Saranello's private spaces have wooden tables, rough-hewn cedar columns, warm lighting effects and a wide selection of rustic Italian fare. Book the Ali + Leo private space to easily seat up to 24 guests. For larger parties, the banquet space is grand in scope. Seating groups from 20 to 250 people, it reflects a modern style with two-story windows, elegant draperies, hues of chocolate & silver and boasts two contemporary bars.
Book your engagement party at Saranello's.
7 reasons why you should host your bridal shower at Wildfire
4 reasons why you should host your wedding at Osteria Via Stato