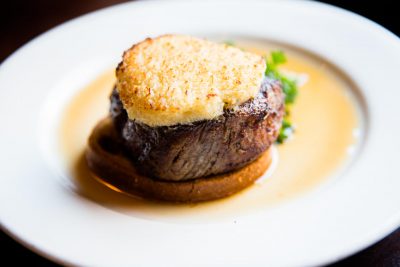 Your Favorite Lettuce Dishes are now Available to Ship Nationwide
Looking for a great gift?
Your favorite dishes from select Lettuce Entertain You restaurants are now available to be shipped nationwide! From pies to filets, lobster rolls and more, Tastes of Chicago is bringing you a sampling of favorites to send as a gift (or to yourself!).
Check out the full Lettuce Entertain You Gift Guide.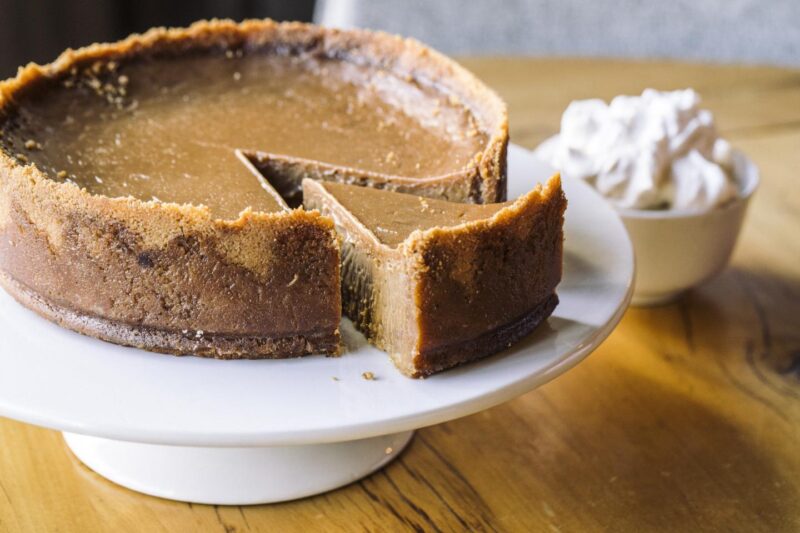 It's likely that you've wanted to take the whole pastry counter home with you at Beatrix, and it's also likely that you've said "OH MY!" after taking a bite out of the sweet and perfectly decadent Oh My! Caramel Pie, or the gluten free Tall, Dark and Handsome Chocolate Cake. Order up a whole pie or cake to enjoy and seasonal options also available. The cost is $84.99 (includes shipping).  Place your order via Tastes of Chicago for Beatrix's pies for nationwide shipping.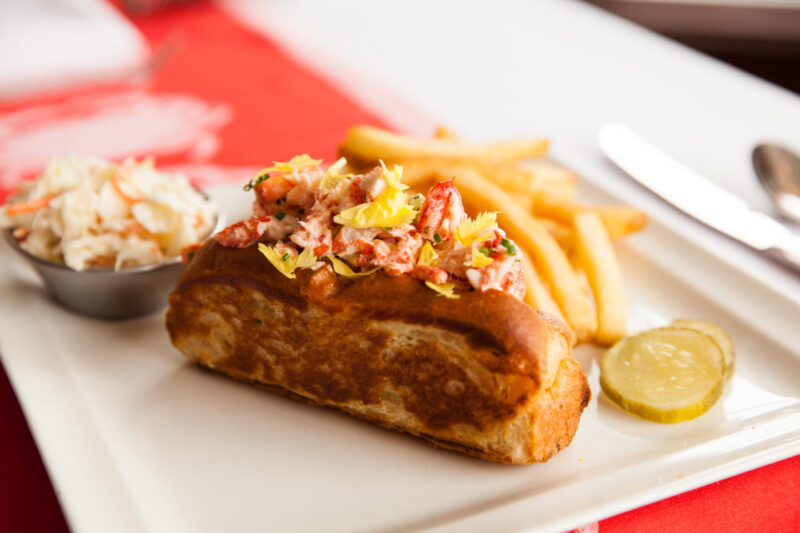 Shaw's Crab House has been known for bringing in the freshest seafood from coast to coast and now, you can enjoy Shaw's New England Lobster Roll Kit and much more, shipped nationwide. This is the perfect gift to send someone a taste of Chicago.  Shaw's Lobster Roll Kits include six rolls for $128.99, plus tax (shipping included). Order Shaw's Lobster Roll Kits.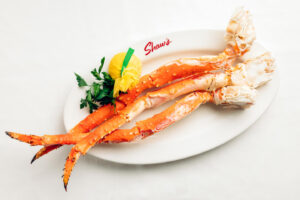 Shaw's was made famous by its delicious Alaskan King Crab Legs. The King Crab kit includes two pounds of premium Shaw's Alaskan King Crab Legs, sustainably caught from the cold waters of the Bering Strait, clarified butter, mustard mayonnaise, crab bibs and crab rippers. This kit is available to ship nationwide for $159.99, plus tax (includes shipping). Order Shaw's Alaskan King Crab Legs.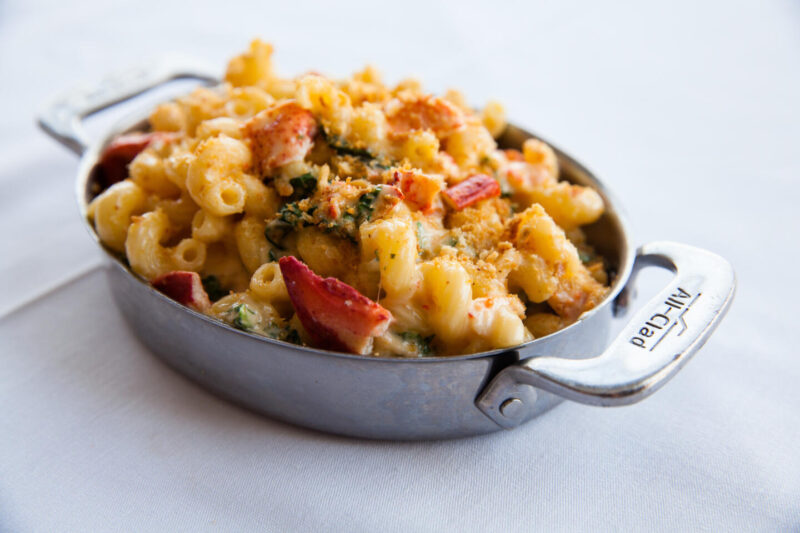 In addition to the Lobster Kit, mix-and-match Shaw's favorites to create a combination of Shaw's Lobster Roll Kit, Maryland Style Crab Cakes, and Lobster Mac & Cheese. You can also mix-and-match with favorites from other Chicago institutions like Lou Malnati's and Wildfire. Pricing varies from $109-$214, inclusive of shipping.  View all the Shaw's Crab House combinations on Tastes of Chicago.
Feeling nostalgic for midwestern mainstays? Lou Malnati's Tastes of Chicago is making it easier than ever to get your hands on all of your Wildfirefavorites.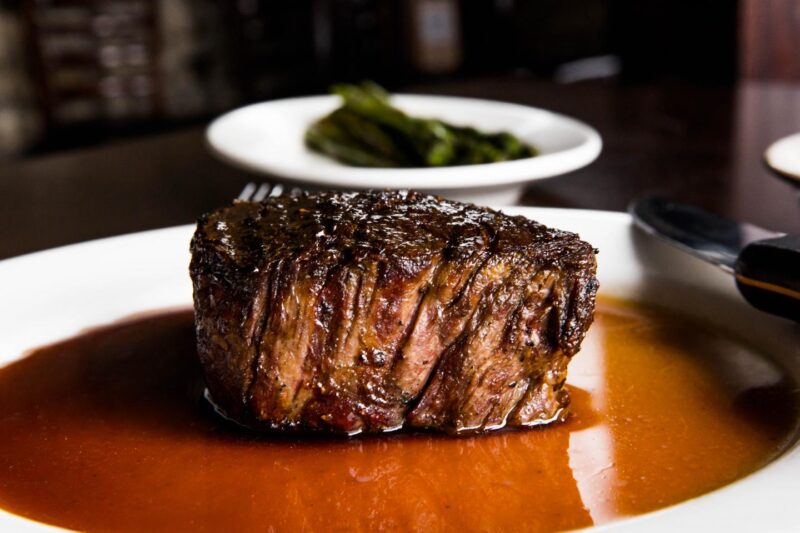 Filets: 8-oz filets with both horseradish and blue cheese crusts for $121.99 – $319.99 (includes shipping). You can also order up new items from Wildfire including Filet Mignon Sliders with signature crusts, Steakhouse Chili, Homemade Cornbread, Chicken Pot Pie and Gooey Marshmallow Brownies. Purchase Wildfire's items.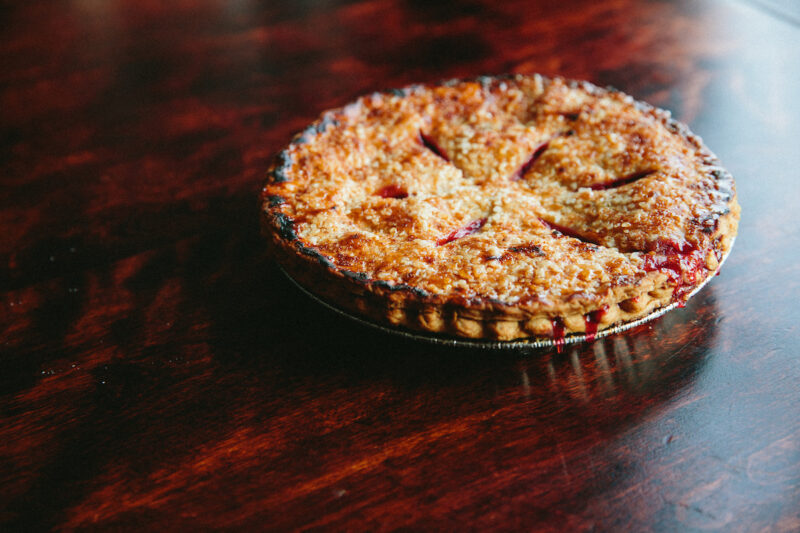 Wildfire's Seasonal Pie of the Month: From Pecan to Key Lime, Wildfire is offering their signature pies available year-round and can be bundled with Lou Malnati pizzas.  Purchase Wildfire's Seasonal Pies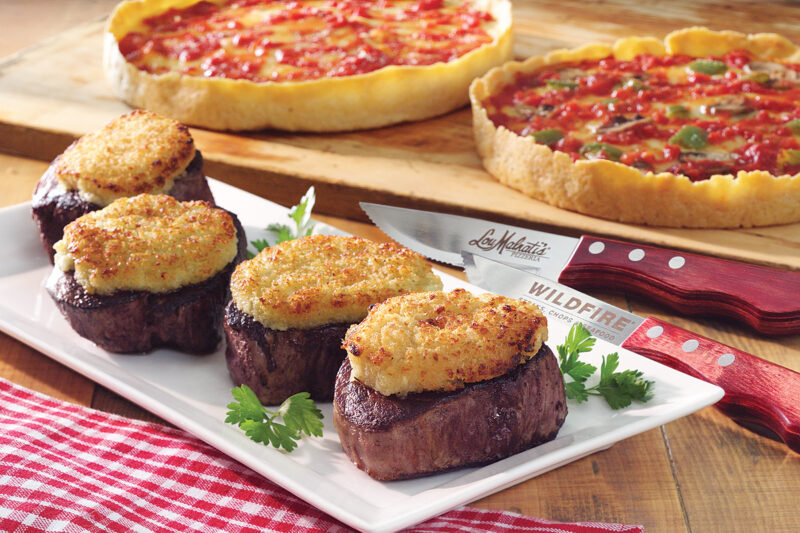 In addition to Wildfire a la carte options, you can also mix-and-match Wildfire offerings in more than a dozen unique combinations including Wildfire and Lou Malnati's pizza combos, combos with Shaw's Crab House and more. Check out the different Wildfire combinations here.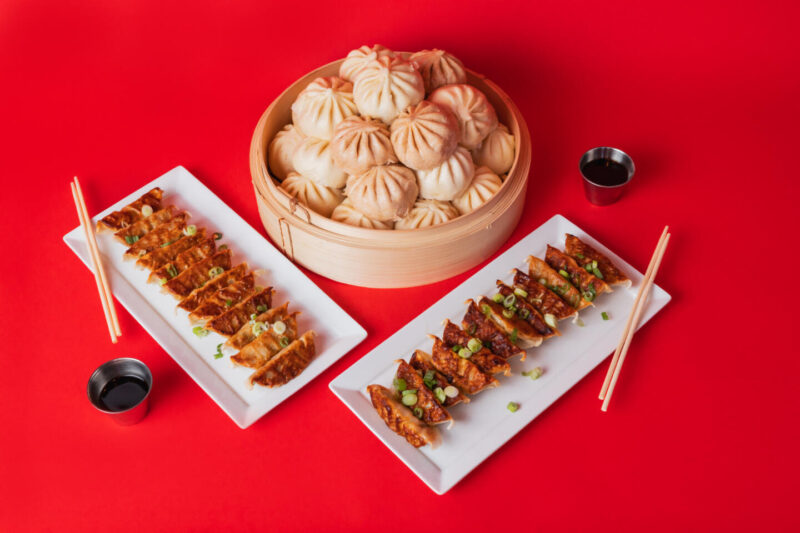 Wow Bao offers a trio of Asian street food including BBQ Berkshire Pork Bao, Teriyaki Chicken Bao, and Ginger Chicken Potstickers or mix-and-match BBQ Berkshire Pork Bao, Teriyaki Chicken Bao, Chicken Potstickers with two Lou's Malnati's Pizzas! Pricing varies from $56.99 – $86.99, plus tax. Order Wow Bao on Tastes of Chicago.
In addition to Tastes of Chicago, your favorite steamy bao and crispy potstickers are also now available on Walmart.com. Purchase Wow Bao potstickers and bao on Walmart.com.