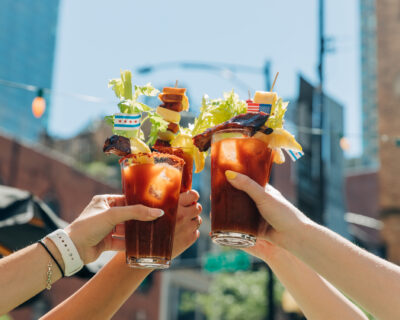 Your Must-Try Bloody Mary List
Sip, Savor, Repeat
Whether you're brunching, lunching, or just in need of a pick-me-up, these Bloody Marys are not to be missed. From classic celery sticks and pickle spears to chorizo pintxos and whiskey twists, our Lettuce Restaurants have a version to suit all who enjoy this savory brunch cocktail. 
Join us for brunch at a Lettuce restaurant near you!
With so many options to choose from, here are some of our favorites.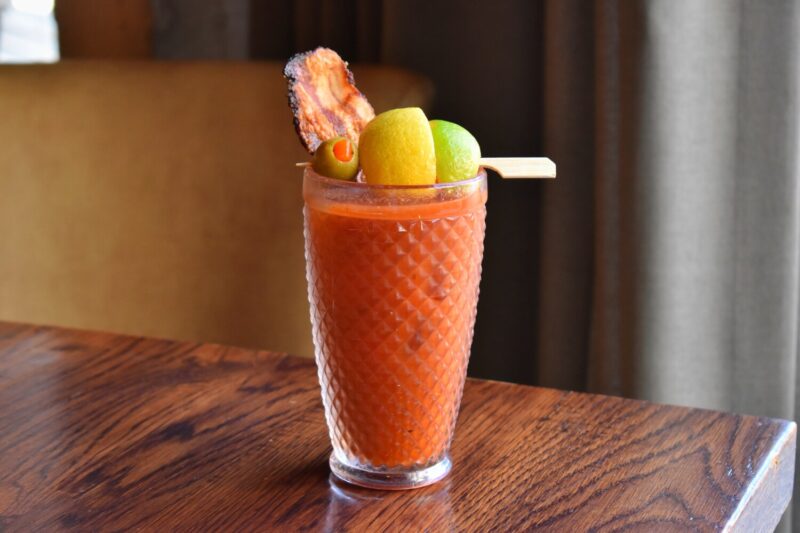 Beatrix – Fulton Market, Oak Brook, River North, Streeterville
Spicy Bloody Mary with Grey Goose Citron and brown sugar bacon
Recommended Pairings: Bacon, Cheddar & Egg Sandwich or Egg White & Quinoa Burrito
Make a reservation at the Beatrix location nearest you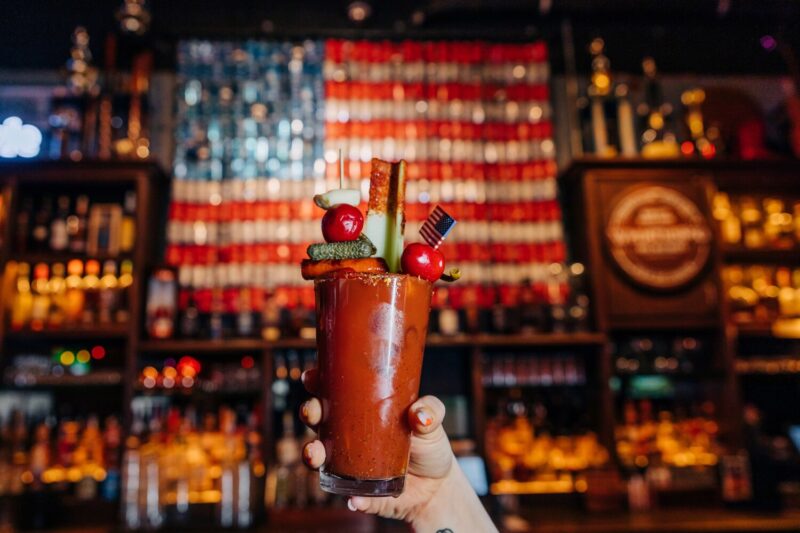 Bub City – Chicago & Rosemont
Bloody Mary with signature bloody mary mix and a skewer with all the fixins
Recommended Pairings: Chicken and Waffle or Brisket on a Biscuit
Make a reservation at the Bub City location nearest you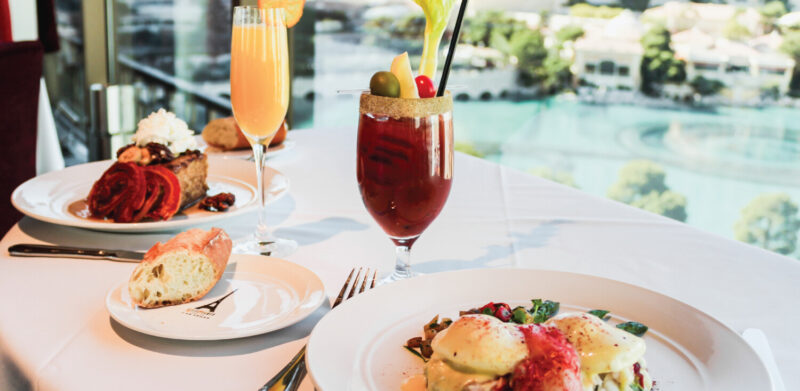 Eiffel Tower Restaurant
Eiffel Tower Bloody Marie with Sunny Vodka or Bombay Gin.
Recommended Pairings: Lobster Eggs Benedict or Burger a la Française
Make a reservation at Eiffel Tower Restaurant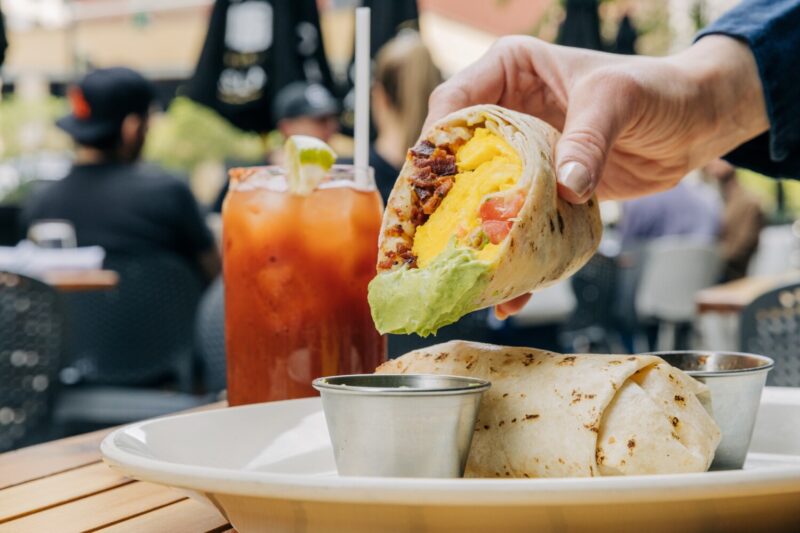 Hub 51
Hub 51 Bloody Mary with Basic Vodka and Hub 51's bloody mix
Recommended Pairings: Breakfast Burrito or Buttermilk Fried Chicken Biscuit
Make a reservation at Hub 51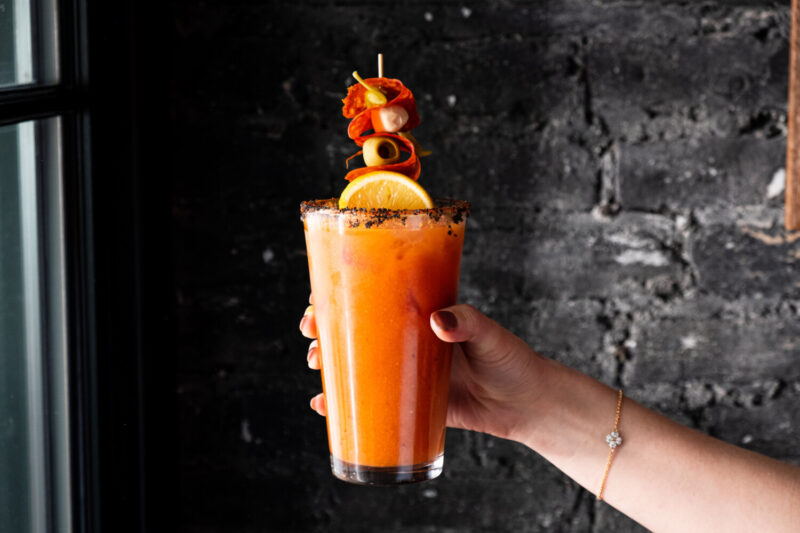 Lil' Ba-Ba-Reeba!
Lil' Ba-Ba Bloody Mary with house bloody mix, Basic Vodka, chorizo pintxo garnish & espelette pepper
Recommended Pairings: Brunch Patatas Bravas or a made-to-order Tortilla Española
Make a reservation at Lil' Ba-Ba-Reeba!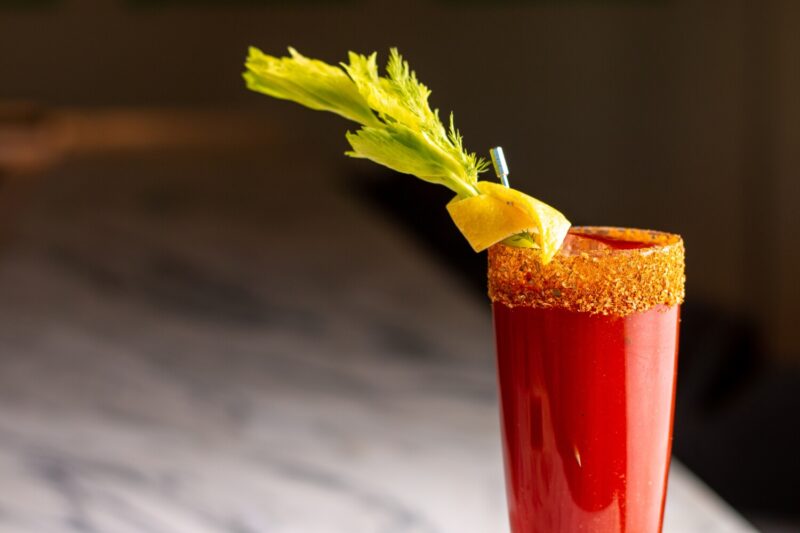 Miru
The 1871 Bloody Mary with Bloody Mary, FEW Rye and cherry wood smoke
Recommended Pairings: Tokyo Breakfast or Midwestern Omelet
Make a reservation at Miru
Make this Bloody Mary inspired by the Great Chicago Fire of 1871 at home! Get Miru's recipe for The 1871 Bloody Mary.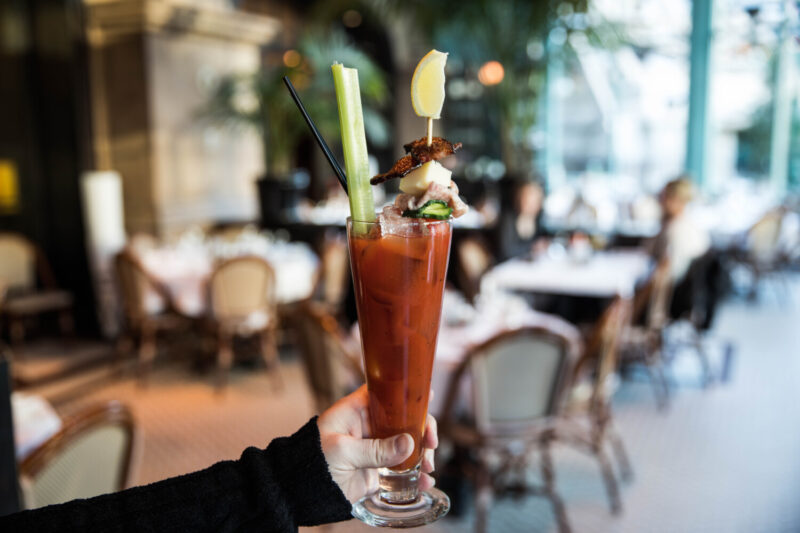 Mon Ami Gabi – Las Vegas
Gabi's Bloody Mary with house bloody mary mix, vodka and celery
Recommended Pairings: Classic Eggs Benedict or Croque Monsieur
Make a reservation at Mon Ami Gabi – Las Vegas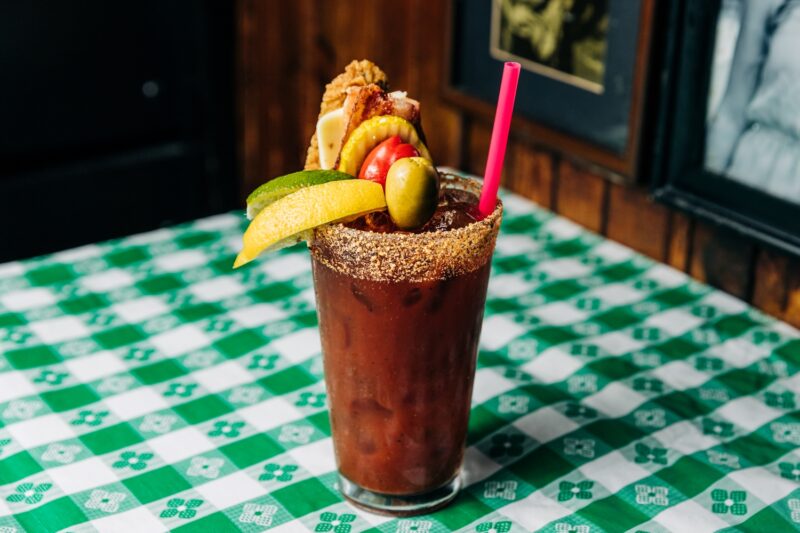 R.J. Grunts
Olive, Peppadew Peppers, Pickle, Bacon, Pepperjack Cheese, Chicken Wing, Lemon, Lime, and a Blue Cheese Rim
Recommended Pairings: Breakfast Burrito Grande or Ham & Cheese Omelette
Make a reservation at R.J. Grunts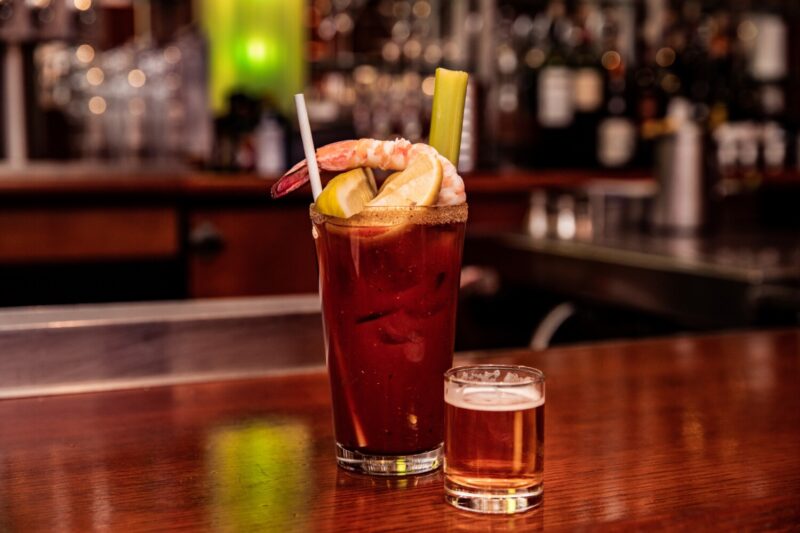 Shaw's Crab House – Chicago & Schaumburg
Bloody Mary with Finlandia Vodka, classic fixins, jumbo shrimp and mini beer
Recommended Pairings: Shaw's Signature Chopped Seafood Salad or Oysters on the Half Shell
Make a reservation at the Shaw's location nearest you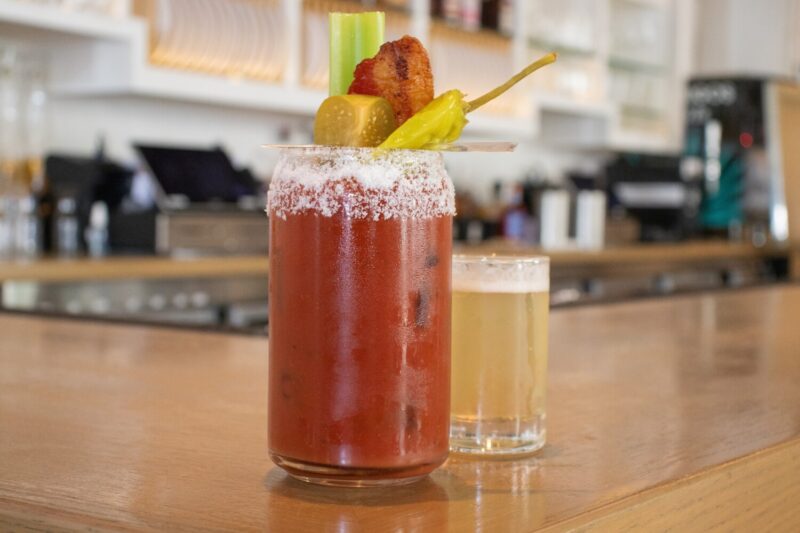 Summer House – Lincoln Park
Summer House Bloody Mary with Basic Vodka, Uncle Dougies spicy mix, candied bacon, pickled tomatillo and spiteful lager
Recommended Pairings: Breakfast Tostadas or Huevos Rancheros
Make a reservation at Summer House – Lincoln Park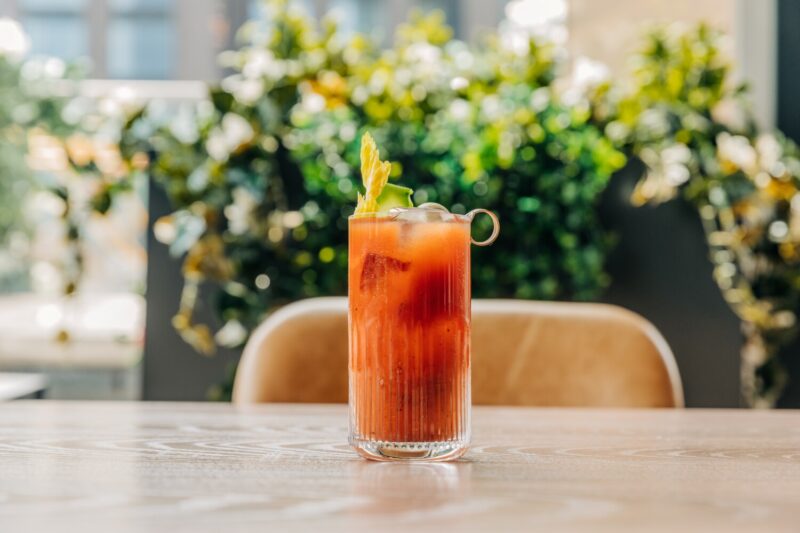 The Oakville Grill & Cellar
Bloody Mary with Humboldt Fog stuffed olive, cucumber, tomato, celery
Recommended Pairings: Sweet Corn Elote Benedict or Pastrami Hash
Make a reservation at The Oakville Grill & Cellar