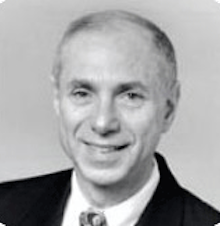 Bob Wattel
Founding Partner
IN LOVING MEMORY 1940 – 2018

One of the Founding Partners in Lettuce Entertain You Enterprises, Inc. (LEYE), Bob Wattel was responsible for Advertising, Market Research, Frequent Diner Program, and Customer Service.

Wattel began his career with LEYE in 1974 as a Manager of Great Gritzbe's Flying Food Show. In 1975, he helped establish his present position with an eye to providing a "core of support for the company's establishments". Citing the nature of the restaurant industry and LEYE's rapid growth, Wattel stressed the importance of being able to make decisions quickly and effectively as well as to keep up with the constantly changing industry.

"I feel as though I'm a developer of people, and I appreciate the challenge I get from working in such a fast-paced environment," said Wattel.
"I get a great feeling of excitement when I tell people that I'm a partner of Lettuce Entertain You," he often said.

Bob enjoyed spending time with his wife, two sons, and daughter. Wattel enjoyed softball and golf. He was also an avid fan of Chicago sports teams, including the Cubs, Bears, and Bulls. Wattel was a graduate of Roosevelt University with a bachelor's degree in business administration.