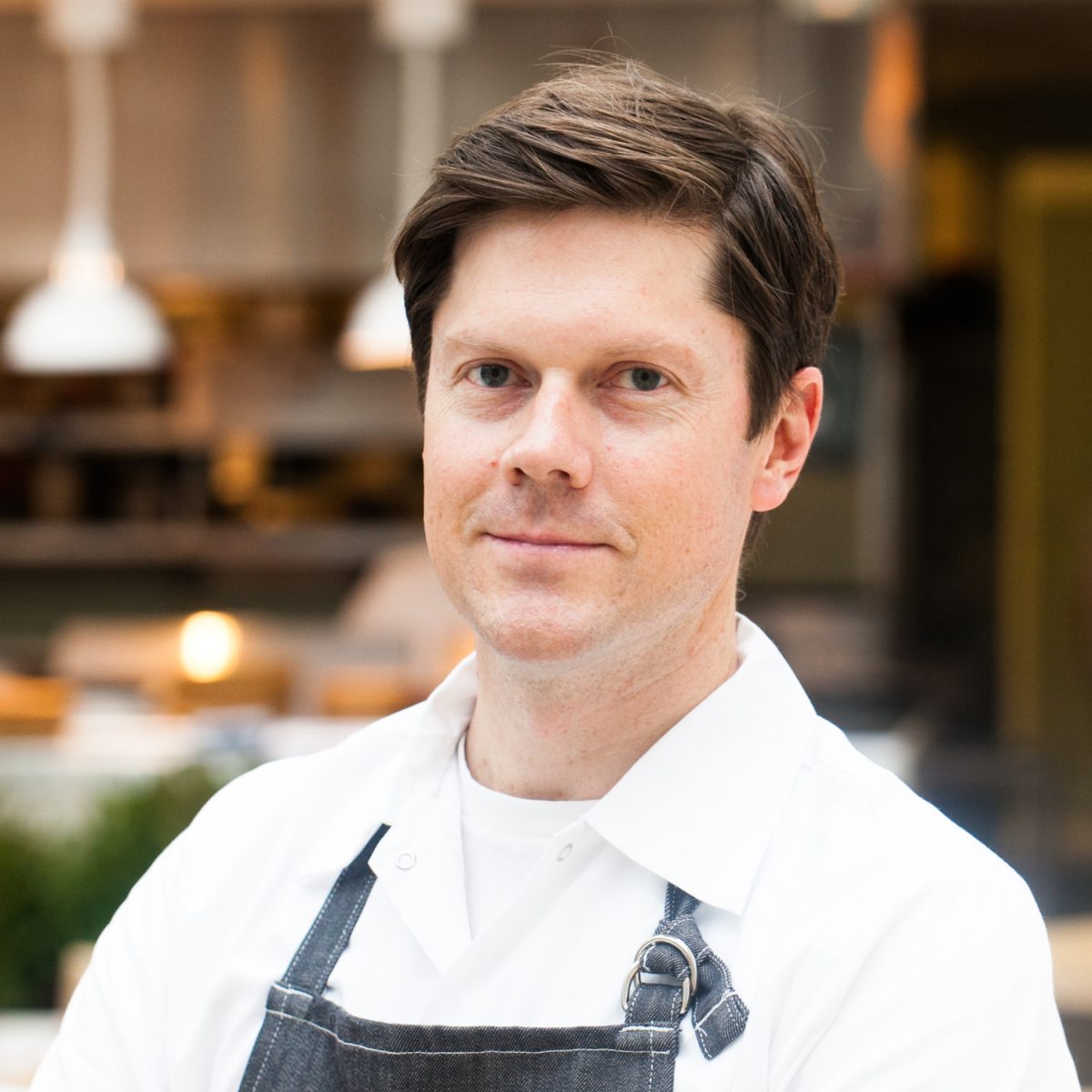 Francis Brennan
Chef Partner
In 1998, Francis Brennan walked into a two-star Michelin restaurant in Dublin, Ireland and asked if he could work for free to learn – and the chef said yes. Brennan had worked in kitchens while attending University of California at Santa Barbara, but with no other experience in the field, this top-tier restaurant gave him a full-time position just one month later. At this point, Brennan still did not consider pursuing a career as a chef until one night in the middle of service. He remembers having an epiphany that as a chef, he could take an ingredient and turn it into a moment of pure happiness for a guest. Years later, that remains Brennan's favorite part of being a chef and he is influenced and motivated by the look that comes over guests when they taste something they love.

Originally from the San Francisco Bay area, Chef Brennan enjoyed cooking for his family and friends from an early age. Never attending formal culinary school, Brennan developed his style while living and working in Europe and all over the United States. Now Brennan is Partner and Chef for Summer House Santa Monica and Stella Barra Pizzeria & Wine Bar.

Before landing at Lettuce Entertain You R, Brennan worked at Restaurant Patrick Guilbaud in Dublin, Ireland, the famed Charlie Trotter's in Chicago, and Aquavit in New York City, before honing his love and skill for baking at Payard Patisserie in New York City, where he became the head bread baker. After his time in New York, Brennan moved home to San Francisco to become Chef de Cuisine at Fifth Floor. Wanting to move back to Chicago, he took a job with the Park Hyatt on Michigan Avenue as the Chef de Cuisine at NoMI. He moved on to join the Lettuce Entertain You family in 2008 on the opening team of L2O, where he would create their famed bread program and where he met Chef/Partner Jeff Mahin who was also from Northern California.

The two chefs started collaborating on side projects from the beginning, searching for a way to bring California-inspired cuisine to Chicago and serve the type of food that they enjoyed back home. In the meantime, Brennan started working at Petterino's downtown where he noticed a small, underused space in the building, which he saw as an opportunity to team up with Mahin to create Do-Rite Donuts, a chef-driven doughnut concept that prepares small batches using seasonal ingredients. Brennan was then enlisted by Executive Partner and President of the Mon Ami Gabi Division, Chris Meers, to help out at Mon Ami Gabi and Café Ba-Ba-Reeba!, extending both restaurants' bread programs, which put him in the right place to finally create his California-style concept with Mahin–Summer House Santa Monica on Halsted. In January 2015, he and Chef Mahin expanded Summer House Santa Monica to the Washington, D.C. market, opening Summer House in North Bethesda, MD. In February 2015, Stella Barra Pizzeria & Wine Bar opened in North Bethesda, MD.

Brennan now lives in Lincoln Park with his wife Sarah and their children, Henry and Harrison. When not working, he works on the couple's 150-year-old vintage row house and enjoys traveling and dining with his family.