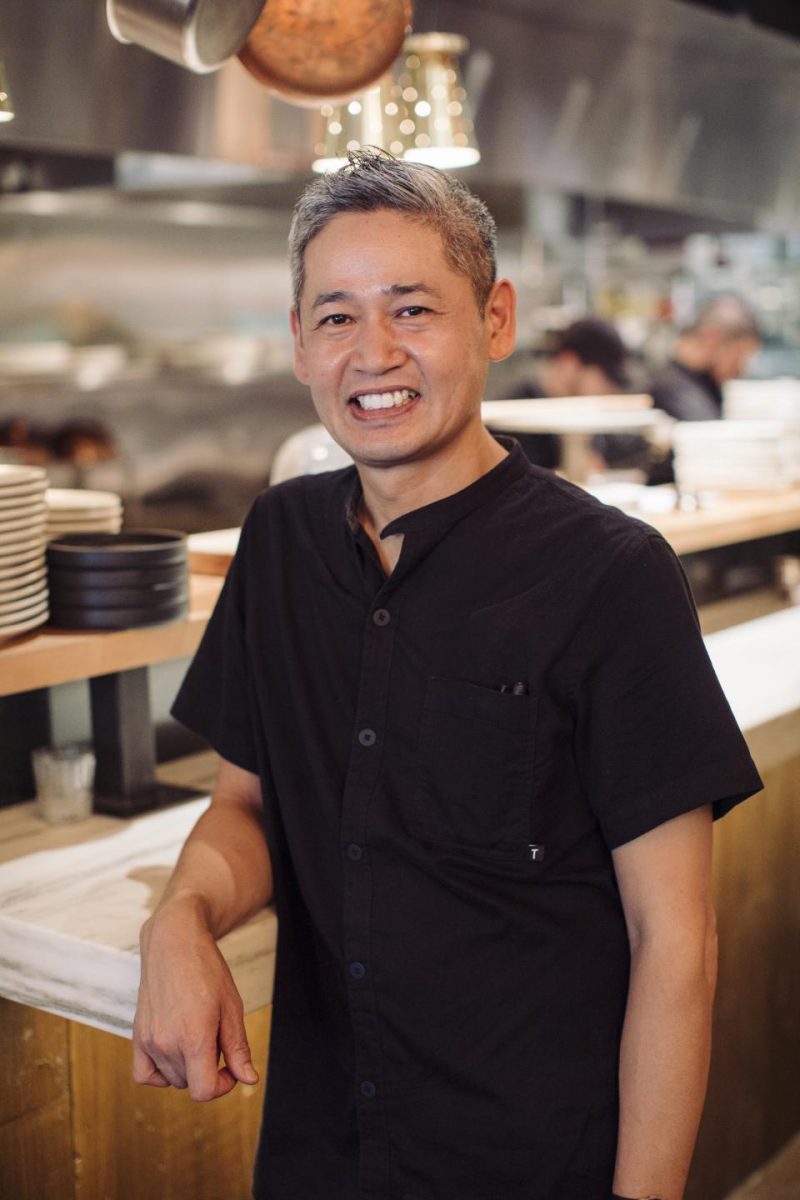 Hisanobu Osaka
Chef/Partner
Chef Hisanobu Osaka, a native from Japan, started his culinary journey after graduating from Tsuji Culinary School in Osaka—Japan's most famous culinary school. Chef Osaka has been working in the culinary industry for more than 30 years focusing on both Japanese and French cuisine. For the first 10 years of his career, Chef Osaka worked for Hilton Hotel Group alongside well renowned chef and Sopexa winner Mizuno-san, and Seiyo Shokubo, a very successful bistro in Nagoya. As Chef de Partie at the Hilton in Nagoya, Chef Osaka assisted in special events, where he was able to work with world-renowned Michelin-starred Chef Mark Meneau of L'Esperance. With that experience, Chef Osaka's interests spread abroad when he was chosen to become the executive and private chef for the General Counsel of Japan in New Orleans in 1998.

In 2002, Chef Osaka joined Iron Chef Masaharu Morimoto to work as a sous chef for his restaurants in Philadelphia and New York. Chef Osaka was able to influence menu development as well as further master his craft. In 2009, he went on to work with Chef Daniel Boulud at Café Boulud and Daniel in New York (where Daniel won three Michelin stars in 2010) before returning to Chef Morimoto's team as a corporate chef where he assisted with training and menu development at Morimoto Napa, Waikiki, Mexico and Miami. Chef Osaka was also part of the opening team for Chef Morimoto's Canvas in New York as well as his restaurant in Chicago.

Shortly after his arrival to Chicago, Chef Osaka joined Lettuce Entertain You Restaurants as a corporate chef and served as the visiting chef of Intro from November 2016 – January 2017. Currently, Chef Osaka works alongside chefs in the Lettuce test kitchen assisting in menu development for new concepts and existing brands including for Wow Bao, Aba and more. In 2018, Chef Osaka opened Lettuce Entertain You's first wine bar, Bar Ramone.