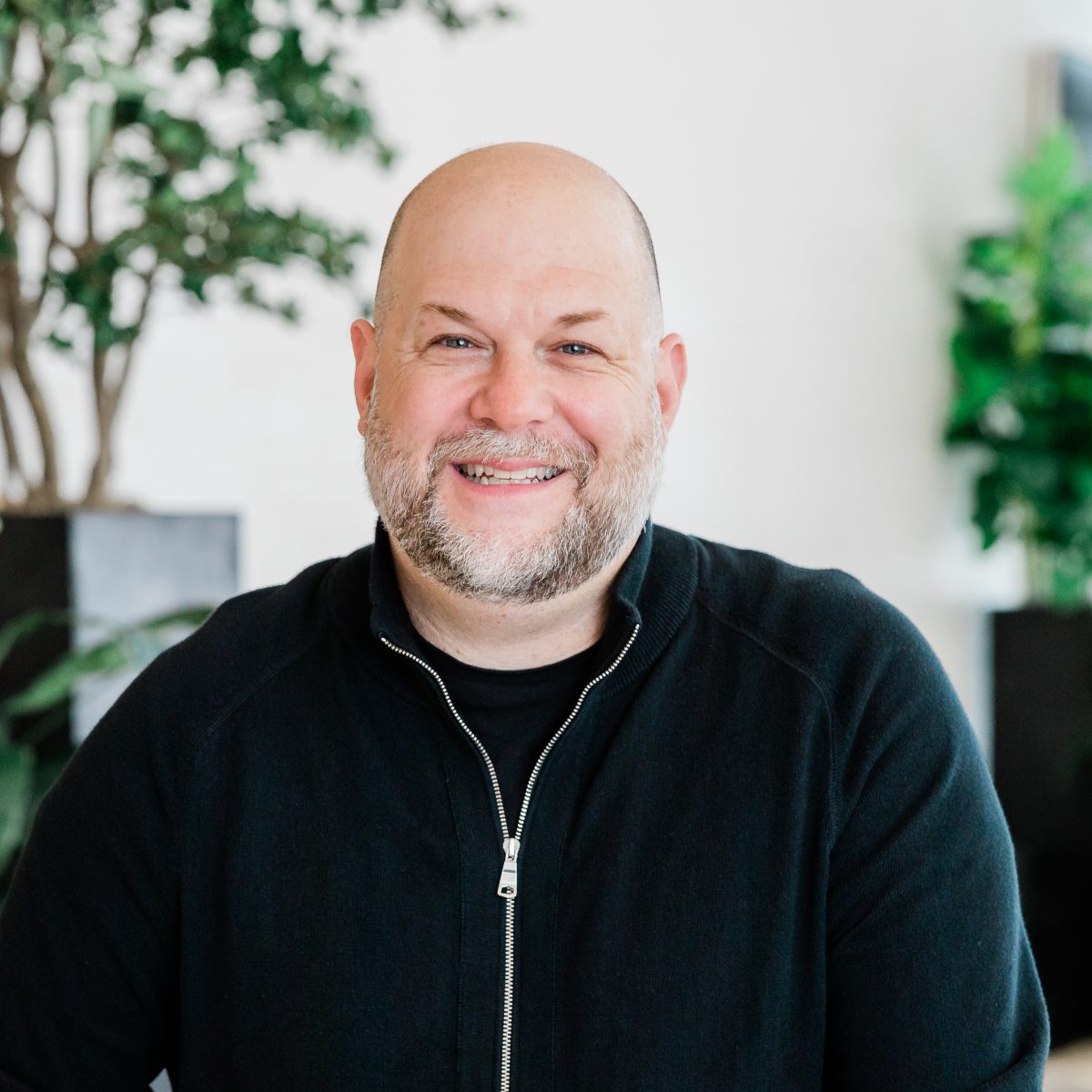 Jason Hollembeak
Creative Director and Partner
Jason is the Creative Director and a Partner at Lettuce Entertain You Restaurants. Jason leads the in-house design team that is responsible for creating the branding and visual communications from menu design and merchandise to signage and more on behalf of the restaurants as well as the Lettuce corporate brand.

Jason has always had a passion for art and design, attending school at Columbia College in Chicago, IL.

In addition to his love of art and design, Jason also has a passion for restaurants and hospitality. He started his career with Lettuce more than 20 year ago as a bartender and host at Scoozi in 1997. He eventually moved into management at Scoozi and Antico Posto. He briefly left Lettuce to start a freelance graphic design career and re-joined Lettuce at foodlife, Chicago's first food hall, in 2000. Over the next few years, he assisted with other Lettuce concepts including Tucci Benucch, Big Bowl, Wow Bao, Mon Ami Gabi, Cafe Ba-Ba-Reeba! and more.

It was during the opening of Cafe Ba-Ba-Reeba! in Las Vegas that Jason began to develop a relationship with Lettuce founder, Rich Melman. He collaborated with Rich on menu design and branding and in 2004, Jason moved to the Lettuce corporate office to begin working on graphic design for all Lettuce restaurant brands as well as the corporate brand.

From there, the graphic design team at Lettuce was born and in 2011, Jason was named Creative Director, where he and his designers oversee all facets of visual communications in-house. Today, Jason and his team work closely with partners, chefs and operators to create the branding, menus, signage, packaging, merchandise, marketing and social media campaigns and website design.

In addition to restaurant design, Jason is also a partner in the award-winning barbecue and country music festival, Windy City Smokeout that started in 2013. Jason and his team handle all the branding for the festival, execute on-site graphics, merchandise, promotions, and more.

Jason lives in Chicago with his wife Eileen. In his free time, he loves to travel and eat abroad, as well as play the drums.