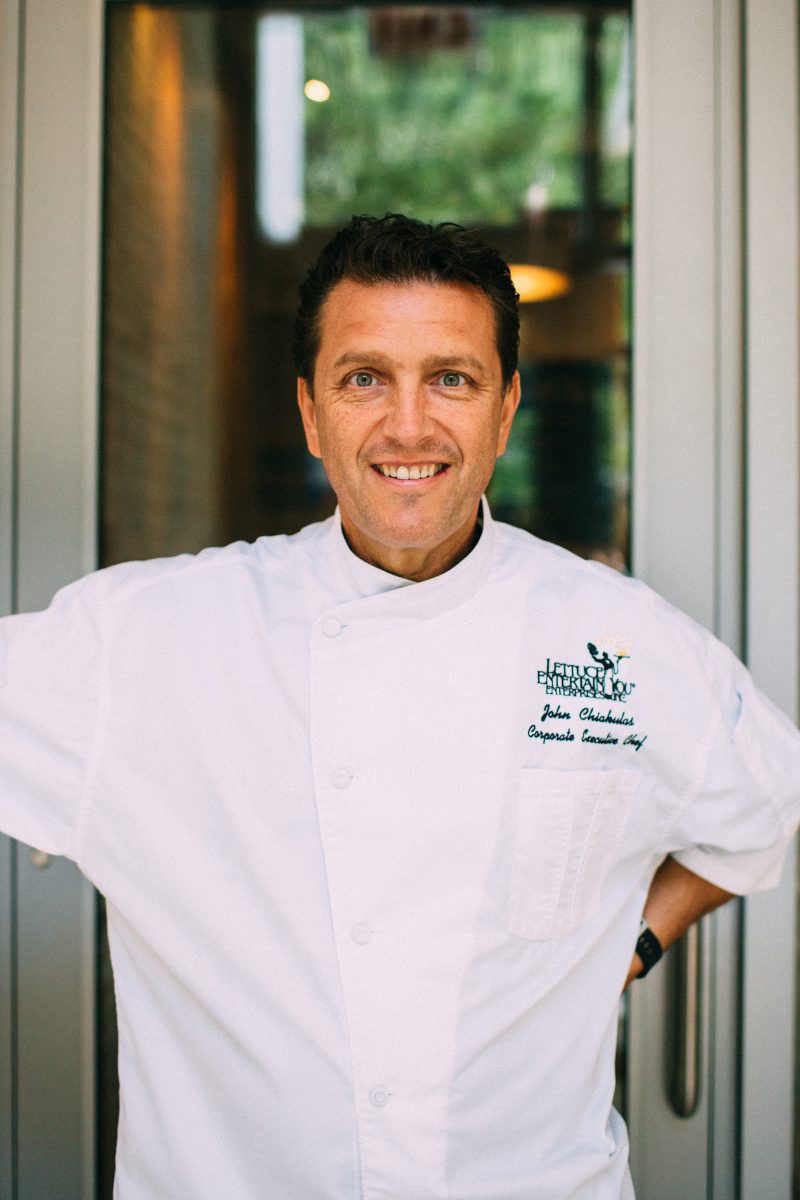 John Chiakulas
Chef/ Partner of Aba, Antico Posto, Beatrix, Beatrix Market, Ēma, Rotisserie Ema, Foodease Market, L. Woods and The Dalcy
IN LOVING MEMORY: 1963-2021

John Chiakulas is Corporate Chef of Lettuce Entertain You Enterprises and Chef/ Partner of Aba, Antico Posto, Beatrix, Beatrix Market, Ēma, Rotisserie Ema, Foodease Market, L. Woods and The Dalcy.

His journey with LEYE began at Ambria in 1981, rising through the ranks from fish butcher to becoming Executive Chef of Scoozi! when it opened a decade later. His experiences traveling through Italy awakened his imagination and enthusiasm for Italian cooking; these skills translated well to his extensive experience at more than three dozen LEYE restaurants, including Tru, L. Woods and Wildfire.

John was instrumental in the redesign of Foodlife in Water Tower Place and pushed the envelope in developing Foodease into what he now considers a "chef's playground" because of its diverse offerings. In 2011, he teamed up with the Lettuce Consulting Group to bring his creativity to clients nationwide.

As Chef Partner, John is constantly testing new dishes, updating and perfecting existing items and using his creativity and skill to push the envelope with healthful, yet tasty ingredients. He is always "hungry for more" in his leadership role, and is always thinking how he can bring his current concepts and other projects to the next level.