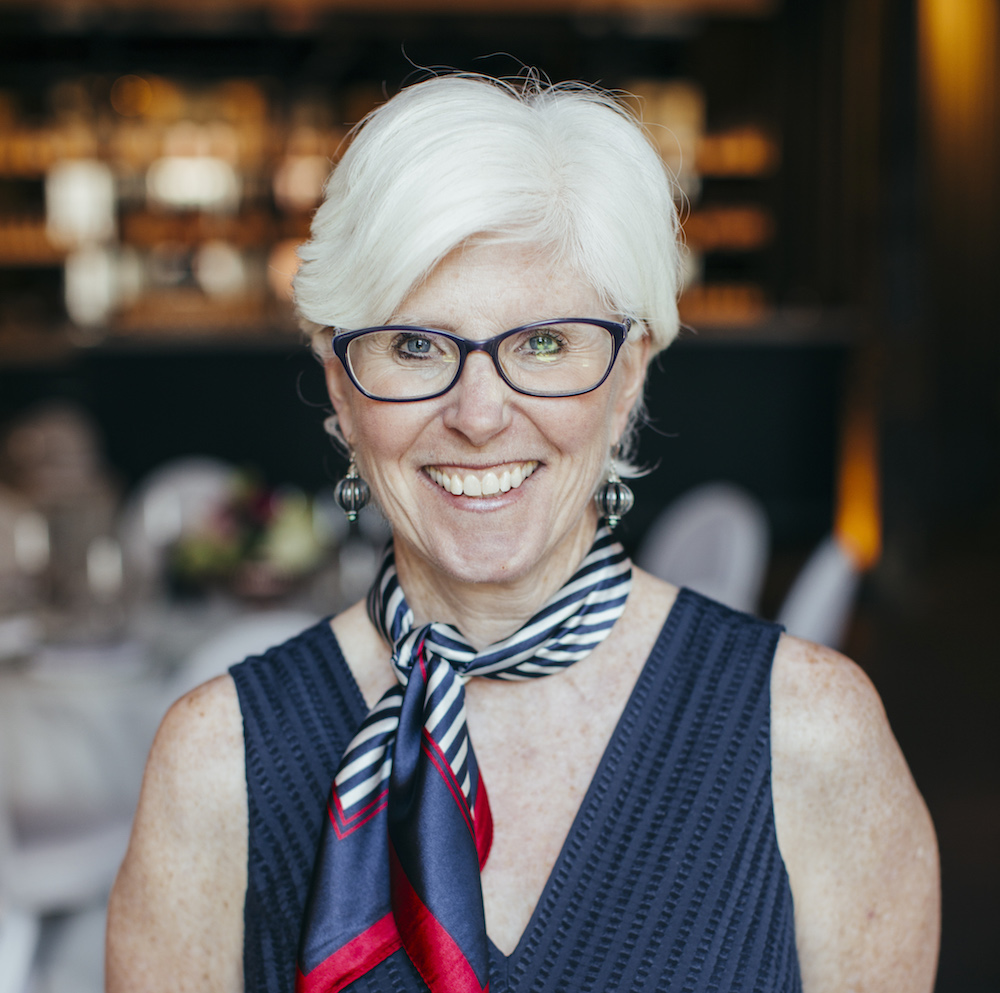 Maureen Larson
Partner of Aba, The Dalcy and The Ivy Room
Maureen Larson is a Lettuce Entertain You Restaurants Partner with Aba & The Dalcy as well as The Ivy Room.

Maureen's passion for the hospitality industry was sparked between her Freshman & Sophomore year of college during a summer job at The Drake Hotel. She immediately loved meeting people from around the world and making their stay unforgettable. Switching colleges she headed off to the University of Wisconsin Stout majoring in Hotel and Restaurant Management.

After several years in the hotel industry, she joined Lettuce in 1991 pursuing a career in sales and catering. Maureen worked at many Lettuce restaurants including Brasserie Jo, Papagus and Bub City as a Sales and Catering Manager and then the Divisional Director of Sales. In the early 2000's Maureen moved to the Lettuce corporate office eventually becoming the Vice President of Parties and Special Events. In 2015 she became a Partner in Lettuce's first event venue The Ivy Room followed by The Dalcy Event Hall in the Summer of 2018.

Maureen has two children who she says she learns so much from each and every day. She has a passion for helping develop young women leaders, is a sports enthusiast (Go Bears and Cubs!), and loves serving on several boards in the city of Chicago.