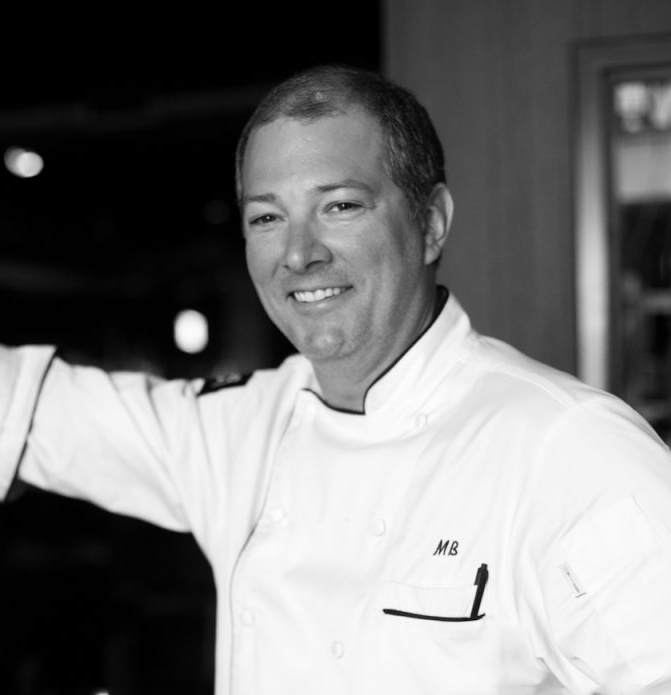 Michael Bellovich
Chef Partner
Michael Bellovich is a chef partner of Lettuce Entertain You Restaurants, overseeing restaurants HUB 51, R.J. Grunts, RPM Italian and Bub City in Chicago, and all Stella Barra Pizzeria & Wine Bar and Summer House Santa Monica locations nationwide.

Born and raised in Chicago, Mike became interested in the origins of food and wine at a young age, thanks to his two grandmothers (hailing from Sicily and Czechoslovakia) always preparing hand-made meals. Wanting to emulate the food he always enjoyed growing up eventually led him to the Washburne Culinary Institute in Chicago where he expanded his passion to the restaurant industry. Upon graduating, Mike dove in and after working for LaBelle Gourmet Catering in LaGrange, Ill., for a few months, he took a position as sous chef at Carlucci's in Chicago.

It wasn't long before Mike's love for cooking led him to Italy where he worked at various restaurants and took in the rich culture, history and of course, food. After returning to the States in 1998, he joined the Lettuce family and was part of the team behind the kitchen doors at the casual Asian concept, Big Bowl. He went on to help assist in opening and operating numerous Big Bowl restaurants across the country before heading off to Las Vegas and joining renowned Chef Gabino Sotelino at Spanish tapas restaurant Café Ba-Ba-Reeba! where he used his culinary expertise as the executive chef.

After a brief stint at Devito's in Miami, Mike returned to the Windy City where he assisted in the conception and opening of River North dining destination HUB 51. A 13-year Lettuce veteran, Mike works closely with restaurateurs R.J. and Jerrod Melman and plays an important role at each of their restaurants overseeing the kitchen, operations, teaching, and training on a daily basis.

One of his biggest achievements has been starting new restaurant concepts, from the kitchen blueprints to the menu, and seeing the end result – customers enjoying the food. He aspires to continue opening new restaurants and enjoying the wild and crazy journey that often follows.

Today, Mike resides in the River North neighborhood of Chicago and when he's not in the kitchen, can be found biking along the lakeshore in the summertime and taking in the occasional baseball game. While catching a good flick is on the top of his list, collecting cookbooks also ranks as a hobby – the "Fat Duck Cookbook" being his most recent addition.