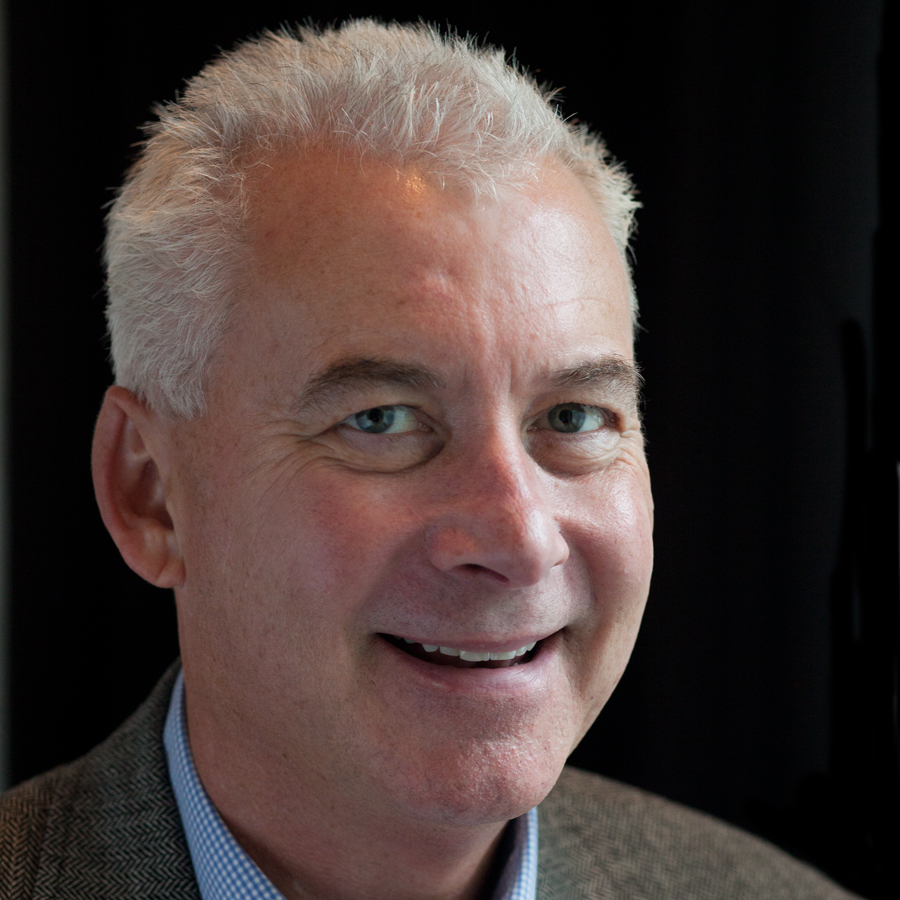 Michael Cunningham
Partner of Cafe Ba Ba-Reeba!, Mon Ami Gabi, Summer House Santa Monica and Stella Barra Pizzeria & Wine Bar
Michael Cunningham was named a Partner of Mon Ami Gabi & Café Ba Ba Reeba!, Lettuce Entertain You Restaurants in 2008.

Born the 3rd of eight children, the Cunningham house was always filled with visitors. Conversation and activities were an integral part of the mix. His parents often entertained guests at their large house and were known for their cocktail and dinner parties. He believes that this background set him up for success in the restaurant business because a restaurateur's job is to entertain on a larger scale but with the same care as if it were your own party. His father often visited Chicago and St. Louis, and at a very young age he accompanied him on these trips and was educated on the proper manners and etiquette of dining out at restaurants. That was back in the days when the doorman at the Drake hotel was responsible to make sure a child didn't leave the building while the Doctor was attending meetings!

After high school, Cunningham proudly served an 18-month tour of duty in Vietnam and then set off for college at Eastern Illinois University. While in college he managed a popular college bar and a liquor store. After graduation, he became general manager of a full-service restaurant. After a few years of success there he set his sites on going to California to work for Bob Morris, owner of a beach restaurant that was then the busiest restaurant in California and the 7th busiest in the US. Bob's forte was menu innovation and marketing. Cunningham enjoyed the assertive marketing style. He became Vice President of Operations for the five restaurants in that company & in charge of the catering division, which often involved the beachfront, clambakes & celebrities. Cunningham is most proud of raising sales from $6 million to $14.5 million in sales during his tenure. "This experience enforced my belief that marketing and special events are an important part of a successful store."

In 1992, Cunningham moved back to Illinois to be closer to his family. He took the year off to travel & dine through much of Europe & the United States. In 1993 he began his career with Lettuce as General Manager of The Pump Room. In 1998, he moved from tuxedos to tapas and became General Manager of Café Ba Ba Reeba! He was excited about working with a top chef, Gabino Sotelino, and has enjoyed growing the business to new heights. Cunningham said, "I enjoy the restaurant business and the challenges that it offers. I appreciate Lettuce's depth of systems and the backup that is available for the management, from its marketing department to the human resources and accounting arms. The hands-on approach by members of the executive committee makes it a comfortable company to be a member of."

Michael was Project Coordinator for the building of Summer House Santa Monica in Lincoln Park, Chicago, IL (opened November 2014) and North Bethesda, MD. (opened January 2015) as well as RPM Italian in Washington D.C. (opened June 2016).

Michael oversees the Mon Ami Gabi wine list for the four locations and was awarded the Chevalier of the Odre des Coteaux de Champagne in 2010. Additionally, Michael is one of the partners that directs the annual, highly popular and successful Windy City Smokeout.

Michael lives in Chicago with his wife and their daughter who is attending college. He enjoys yearly backpacking trips to the mountains with his youngest brother, his family's get-togethers, kayaking, biking, and reading history. His family is sure that if he weren't in the restaurant business he would be a history professor.