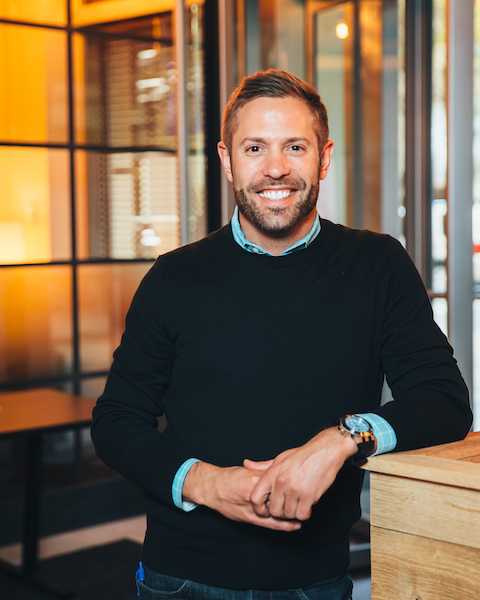 Michael Giles
Managing Partner & Operator
Michael Giles is a Managing Partner and operator for Aba, Beatrix, Beatrix Market, Ema, Rotisserie Ema, and The Dalcy. With a strong passion for food and operations, Michael has worked for several restaurant groups in multiple cities including Minneapolis, San Diego and Portland.

Starting with Lettuce Entertain You Restaurants in August 2010, Michael worked at Scoozi in River North and quickly was promoted to the General Manager. Just three years later, Michael led the opening team at Beatrix River North, a neighborhood coffeehouse and restaurant. After finding success in the concept, Michael became a Partner in August 2015 and has continued to rise with Lettuce ever since.

Michael has since been influential in the opening of Beatrix Streeterville, Beatrix Fulton Market, Beatrix Market, Ēma and Rotisserie Ēma.Michael led the opening of Aba, a Mediterranean restaurant and rooftop patio featuring a light, California-style of cooking and The Dalcy, a 6,000-square foot private event hall in Fulton Market, Austin, TX and most at Bal Harbour Shops  in Miami, FL.

Michael oversees daily operations, food quality, and the ongoing training and development of the management team. Working closely with the chef team to facilitate new and creative ideas, Michael is constantly focused on hiring and developing his management teams and growth.

As a Gold Coast resident, he enjoys checking out new bars and restaurants, exploring the city and playing ice hockey. He also enjoys travel, especially visiting his native hometown of Edina, MN., and spending time with family and friends.