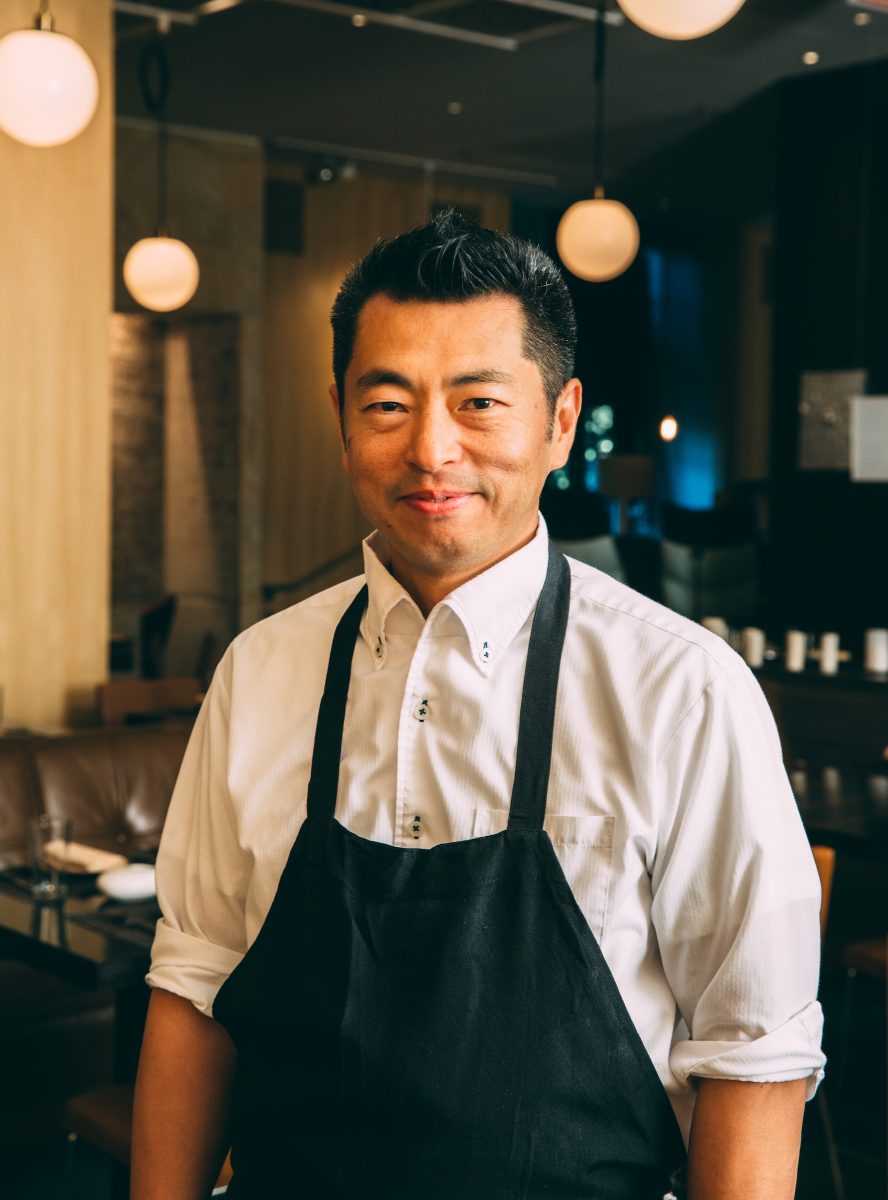 Naoki Nakashima
Chef Partner
Born and raised in Fukuoka, Japan, Naoki's interest in the culinary arts began early. By age 16, he had his first job working in a noodle shop. At 19, he was working in a local fish market, laying the groundwork for a lifelong love of seafood. At 21, he traveled to America through an overseas study program, landing in California at a busy Japanese restaurant. Starting as a dishwasher, he worked his way up through the ranks to the sushi counter. His teacher there, Mr. Masa, soon left to open his own sushi restaurant and took Naoki along with him. His work with Masa-san taught him that classic proportion and attention to detail are crucial to elegant sushi presentations.

When Naoki was 25, a Malaysian friend from America returned home to Kuala Lumpur to find that Japanese cuisine was all the rage there. Opening a restaurant, he coaxed Naoki to join him as chef. One-and-a-half years later, Naoki moved to Hong Kong to open a Japanese Izakaya with another friend. There he executed the sushi menu as well as traditional Japanese small plates, similar to tapas.

He eventually landed in Chicago, at NoMI in the Park Hyatt. There his sushi maintained its classical roots, but the rest of the menu opened his imagination to American and European ingredients. Three years later, Naoki was discovered by Lettuce Entertain You Restaurants' CEO Kevin Brown, who asked him to join the Shaw's Crab House family. He has since elevated Shaw's sushi program with solid execution and innovative flavor combinations.

In 2016, Chef Naoki opened his namesake sushi den in Lincoln Park's iconic Belden Stratford which was named one of the best sushi restaurants in Chicago by Time Out Chicago. In 2018, Chef Naoki also launched a virtual concept, Naoki Fried Chicken, available for carryout and delivery only.

In addition to making his mark with Shaw's, Naoki has also developed sushi programs at several other Lettuce restaurants, including Schaumburg's Tokio Pub. In 2020, Naoki Sushi re-launched as a pop-up carryout and delivery only restaurant in Chicago's River North.

Today, Chef Naoki continues to assist in developing and refining sushi programs throughout Lettuce restaurants.