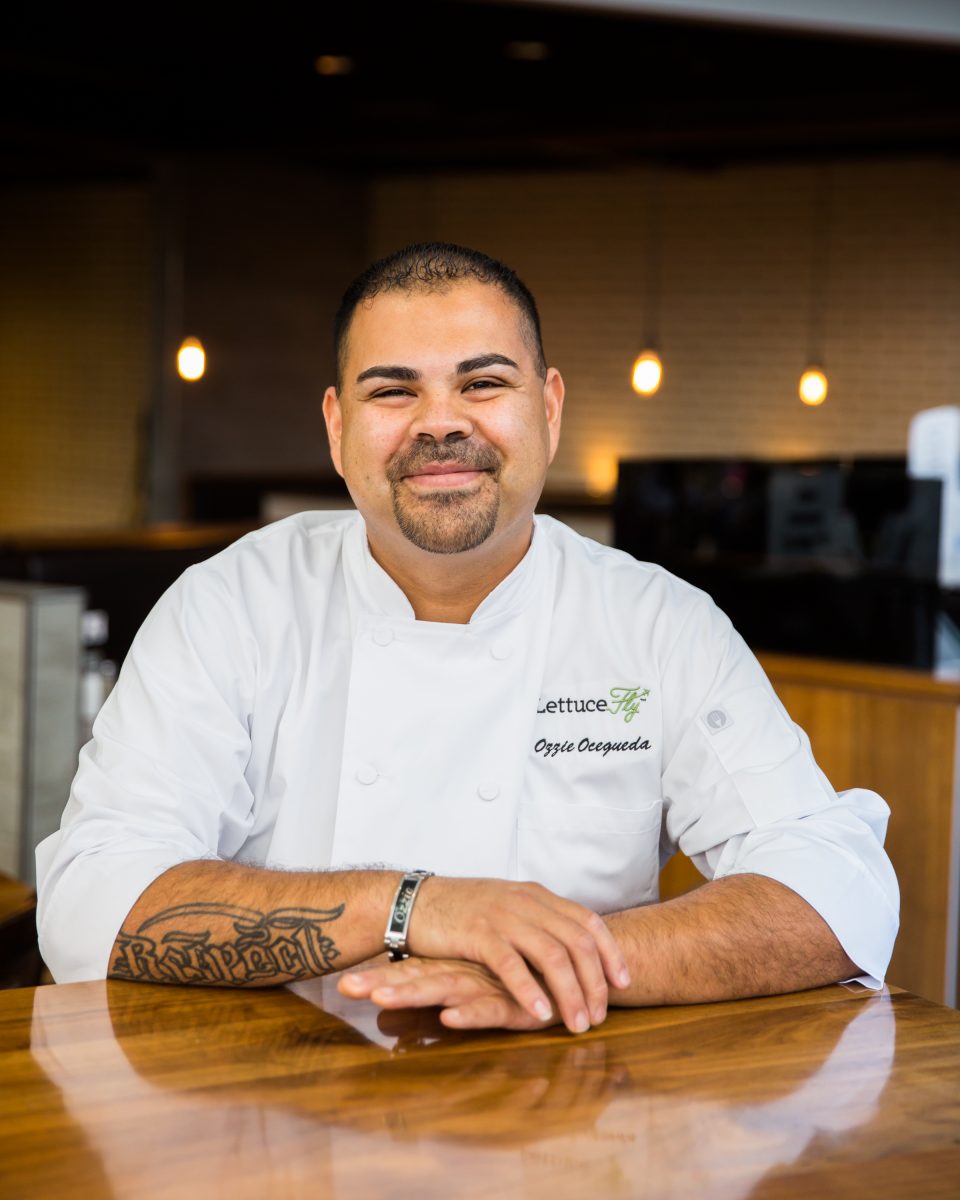 Osvaldo Ocegueda
Partner of Lettuce Fly
Chef Osvaldo (Ozzie) Ocegueda was born in Jalisco Mexico and moved to Chicago at the age of 2. His passion for cooking began when he would help his grandmother and mother cook at home. He later went onto work in fast-casual restaurants starting at age 15.

Ozzie joined Lettuce Entertain You Restaurants in 1997 with the Big Bowl Division. He worked his way up from handling carry out to working nearly every kitchen position, trainer, sous chef, and executive chef. His career with Big Bowl spanned five different states and when Big Bowl was purchased by Brinker in 2000, Ozzie continued working with the brand. He has been a part of the opening for every new location to date.

He re-joined Lettuce in 2005 and continued to grow the Big Bowl brand along with Big Bowl Chinese Express locations in MN and MO. Ozzie worked with the Big Bowl team for 13 years and in January 2013, he joined Lettuce Fly, a division within Lettuce that oversees the development of restaurants in airports.

His first project with Lettuce Fly was to open Big Bowl at O'Hare International Terminal 5 in 2013.

Ozzie is full time with the Lettuce Fly and has created more than 11 different airport restaurants in three cities including Big Bowl, Wow Bao, Magic Pan, Hub 51, Summer House Santa Monica, Urban Olive, and RJ Grunts Burger & Fries with more to come.

Ozzie also works with Lettuce Fly on Lettuce's growth at Navy Pier, specifically developing back-of-house systems for the restaurants at the pier. He collaborated with the team on developing a menu for Big Bowl, Frankie's Pizza by the Slice and Big City Chicken which opened in June 2015.

In 2018, Ozzie and his team opened a small kiosk Ozzie Pops & Pretzels that specializes in seasonal popsicles and hand-twisted pretzels at Navy Pier.

In his free time, Ozzie gives back to philanthropic causes, especially Misericordia. He and his wife Norma have five children and live in Chicago, they love to take annual vacations to different parts of Mexico to learn and enjoy the culture.