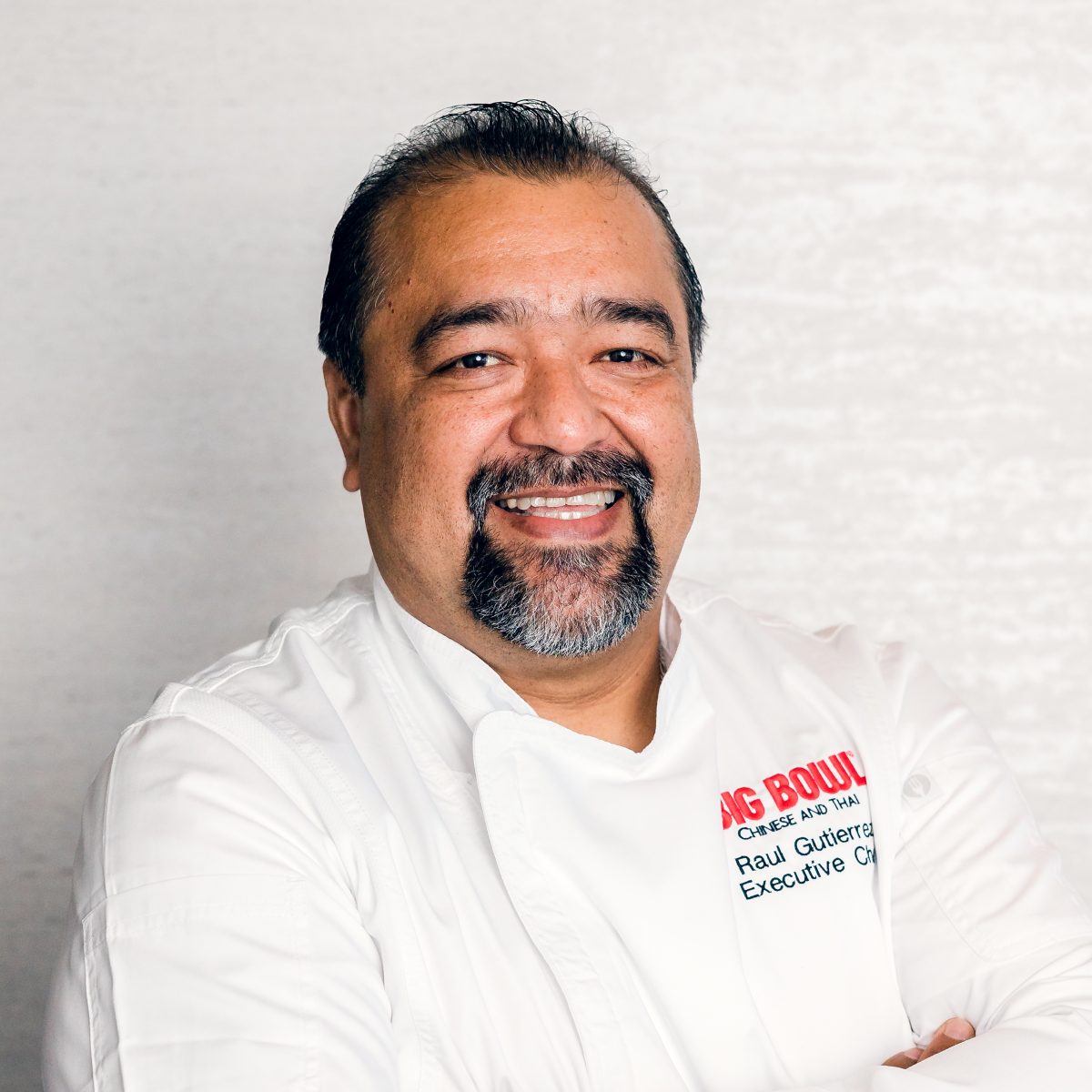 Raul Gutierrez
Partner & Executive Chef
Raul Gutierrez is the Executive Chef of Big Bowl and is responsible for all kitchen operations, as well as food development, for the seven locations Illinois, Virginia and Minnesota.

Raul was born in Michoacan, Mexico and at the age of 16 he moved to Chicago and joined Lettuce Entertain You Restaurants, working as a busboy and line cook at RJ Grunts. From there, he joined the team at Shaw's Crab House where he continued to take on more kitchen responsibilities. After succeeding at Shaw's, Raul was selected as the Kitchen Manager for Big Bowl. It was at Big Bowl that Raul excelled and quickly became the Chef. When Lettuce sold Big Bowl to Brinker International, Raul's skills were recognized and he was immediately promoted to Executive Chef, a promotion that included a move to Texas. While in Texas, he and his team opened eighteen Big Bowl locations under Brinker International.

When Big Bowl was sold back to Lettuce, Raul was thrilled to return to his adopted hometown of Chicago and continue to lead the concepts. Raul's passion is working in kitchens and his career trajectory with Big Bowl and leadership from Divisional Partner, Howard Katz, showed him that loyalty, hard work and perseverance really pay off.

Today, alongside his partners, Raul oversees kitchen operations and menu development for seven Big Bowl locations across three states.

Raul enjoys spending time with his wife, Maria, 3 children and 3 grandchildren. Raul shares his passion for food at home as he loves to entertain his friends and family with his exploration of varied cuisines.