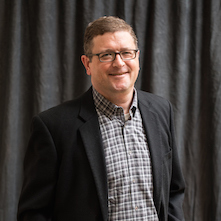 Steve Donahue
Chief Financial Officer
If anyone could "count" the ways to succeed in a restaurant, it would be Steve Donahue. Beginning his career in restaurants and working his way through accounting, Steve is now the Chief Financial Officer for Lettuce Entertain You Restaurants.

Steve Donahue grew up in Freeport, Illinois working in restaurants during high school and then into college where he graduated from the University of Illinois- Urbana Champaign. In 1989, Steve graduated with a BS in accounting. Then in May of 1990, he passed his CPA. Steve began working at a machine tool distributing company in Schaumburg, Illinois as a staff accountant balancing many responsibilities at a small company. Steve answered a newspaper ad for a staff accounting position with Lettuce. He interviewed with Tom Muno, now a fellow partner, accepted the position and moved his way up from staff accountant to accounting manager to a controller and eventually to be a Lettuce partner, where he helps oversee the accounting department with a focus on new concepts.

As a partner, Steve especially takes pride in working for the best restaurant company in the world. Steve never has a boring day as he is always working with new concepts and talented people. Steve sees the Lettuce as a group of partnerships and his challenge is to make sure that everything is done consistently within a diverse group of restaurants. This means tracking everything from sales to food and labor costs to construction costs. But, with his background in restaurants, Steve is able to understand the restaurant business and translate it into accounting.

When Steve is away from the office, he lives in Chicago with his wife, Toni, and their two beautiful sons, Sam and Jack. He enjoys running, biking, spending time with his sons, and exploring Chicago's vibrant restaurant scene.